The Brits are known for a variety of distinct styles that have changed fashion forever. The key to channeling your inner Londoner? Experiment! Take classic trends and mix them together, or put your own twist on a head-to-toe look—whatever you do, be sure to make it your own. Whether you're feeling preppy, punk, dandy, or royal, there's a look out there that's so London…and so you.
So Boho
Whimsy matched with utility gives this bohemian style its effortless look. A flowy and flattering vintage dress with a warm topper shows off your beauty while telling the world you're ready for any adventure.
So Jagger
For moves like Jagger and patterns like jaguar, pair an animal print jacket with a minimalist top and leggings, along with bold accents like gemstone earrings and color-blocked boots.
So Sporty
Cuffed jeans and a baseball cap pair perfectly with a chic shimmer jacket and a fun striped pullover for a versatile sporty-meets-sophisticated look for everyday wear.
So Glam Punk
Layering glam and punk elements gives this look its downtown edge—mix rhinestones, studs, and pearls together for a devil-may-care rocker style that's perfect for hitting the town.
So Dandy
Pair a rocker chic jacket with classic counterpoints like wingtip shoes, dangle earrings, and black trousers—mod never looked so mod.
So Posh
If there's one thing Londoners know well, it's looking effortlessly glamourous in any weather. Stunning fall colors pop in a statement coat that gives the classic trench silhouette a feminine edge.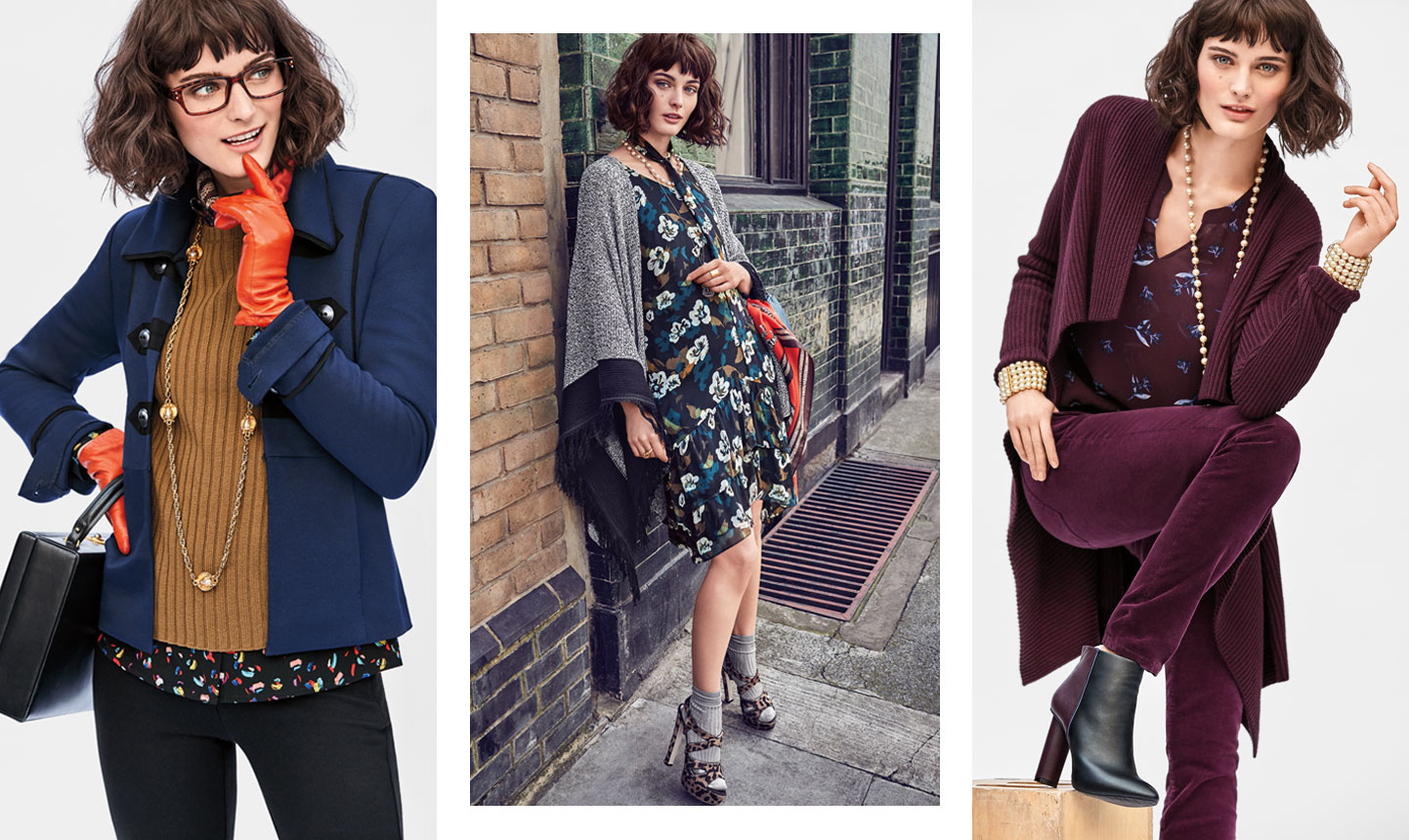 One fun way to experiment with your London style is to take elements from one look and mix them into another: think boho and posh or punk and dandy. Don't overdo it—just one piece is enough to add your own little twist. Wingtips and studs, a vintage dress and a classic trench. Tell us how you'd assemble your mix-and-match London look, then give it a name! Leave your thoughts in the comments below.