They say shoes are a girl's best friend…and we're not here to argue! But why choose just one best friend when you can have a closet full of them? Join us as we take a look at four of the hottest fall shoe trends that are just around the corner in this must-read guide you'll refer back to all season long. We put together links to our favorite shoe trends from our Fall 2018 Look Book (complete with page numbers in case you want to shop the look!), plus a little styling advice to help get your creativity flowing. So sit back, relax, and get ready to google some adorable new fall shoes…then find some storage space to throw your old kicks in—trust us, you'll want to make room for these.
Ankle Boots to Rock Out With
Cuff your skinny jeans, throw on your favorite new jacket (Leather? Denim? Yes, please!), and get ready for an edgy fall look that's as appropriate for weekdays as it is for Saturday nights. Ankle boots are a versatile, must-have shoe that come in so many different styles you're guaranteed to find one—or three—that work for your look. Try these cozy ones from Johnston & Murphy with a peek of fur and embrace this season's hygge vibes, or these Frye bootsback to a plaid shirt for a touch of cowgirl chic.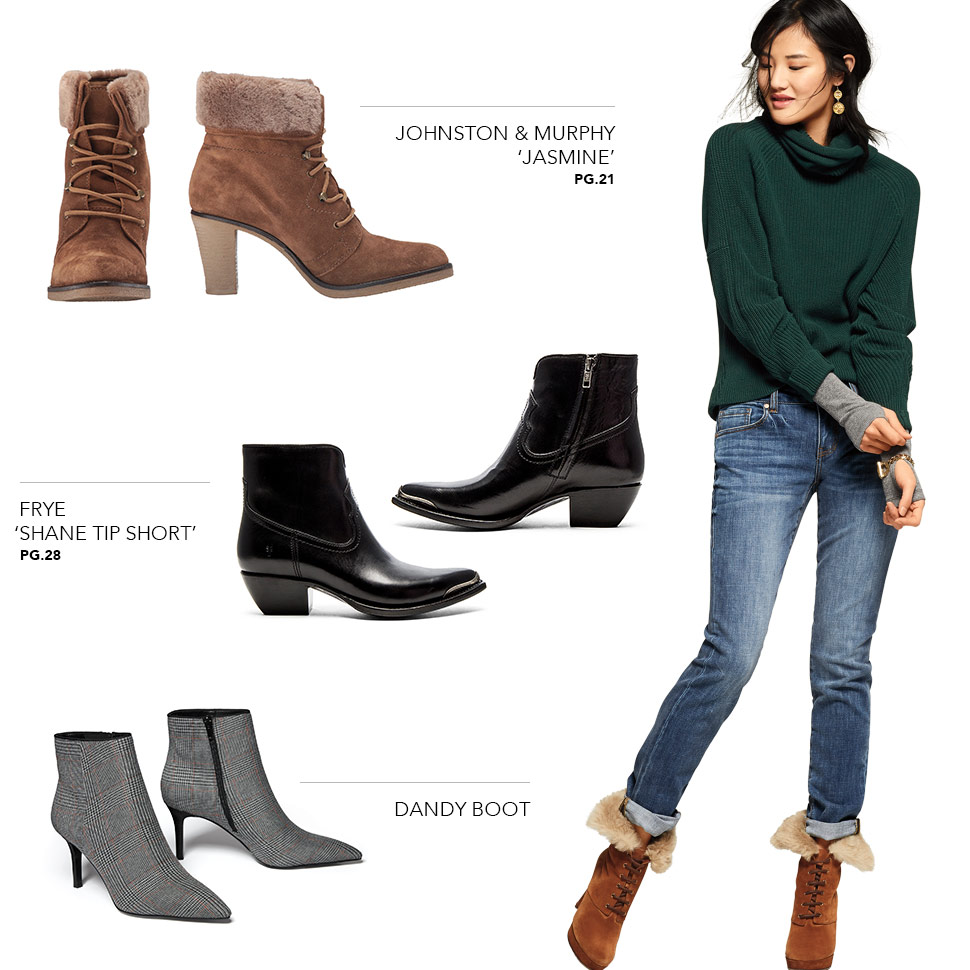 Block Heels to Run Around Town In
Some days simply call for heels, but if you've ever spent a whole day in them, well then you know it can be a real…pain. Block heels to the rescue! Earn all the style points you get for those stunning pumps, but in a much comfier package. We simply adore the '50s charm of these Sam Edelman cap toes, perfect for an elegant lunch—just add a sharp black trouser (think Audrey Hepburn) and a printed blouse, and you're ready to step out in style!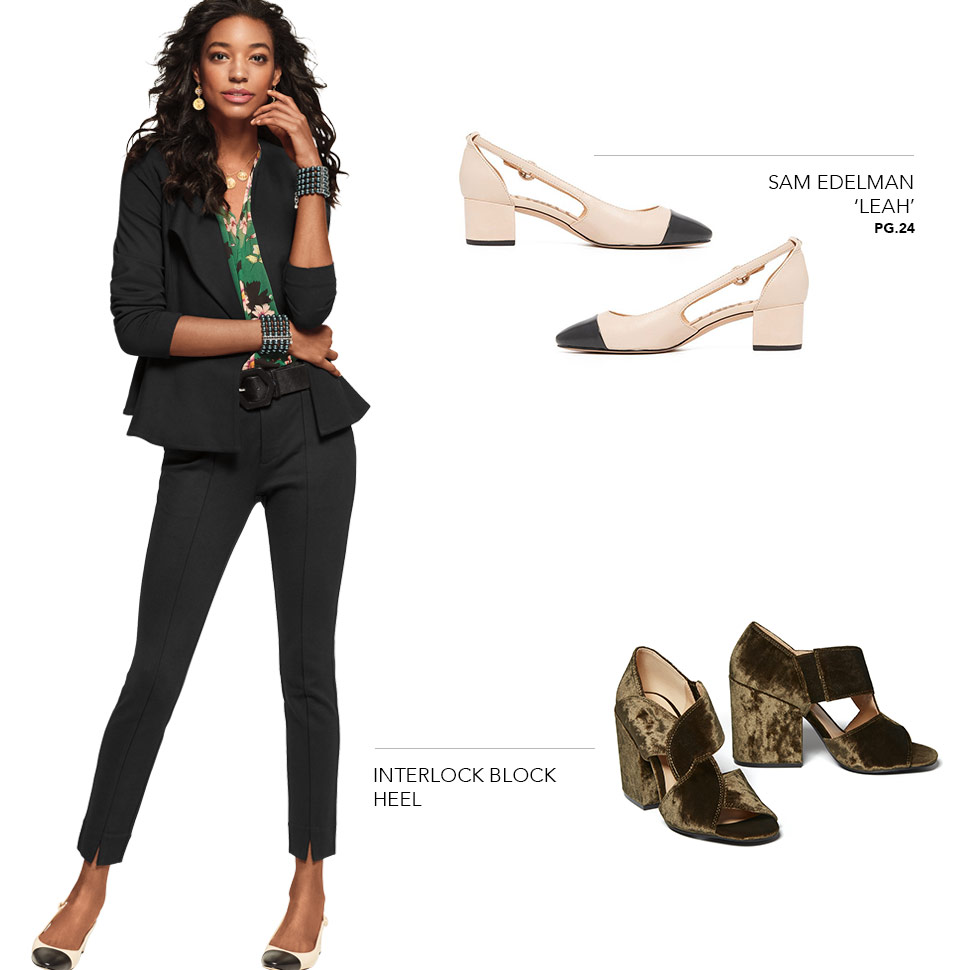 Leopard Print Heels For Fierce First Dates
Stop everything! That's exactly the kind of effect our favorite fall shoes will have everywhere you wear them. We're especially fond of them on first dates where you want to feel fabulously feline, a little dangerous, and totally in control. Leopard print is a trend we saw all over the runways this summer, and heels are a great way to rock it without going overboard. Might we recommend the sharp lines of these lace-up booties from Alaїa, or perhaps you'll adore the classic look of these pointy-toed heels from Manolo Blahnik? No matter what you choose, you can't go wrong!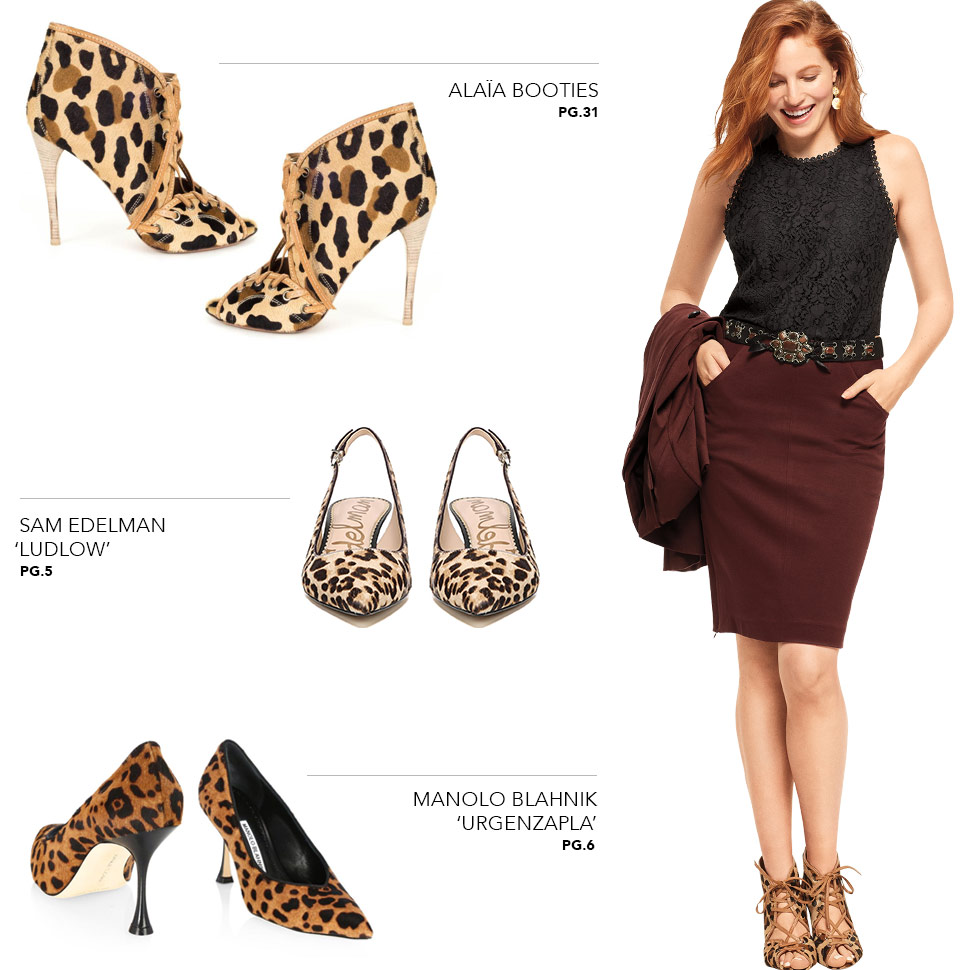 Statement Booties For All-Night Fiestas
From edgy to elegant, this season's must-have boots make a big statement. The key to pulling off this trend is to keep the rest of your ensemble simple: play with proportion by slipping into skinny jeans and layering button downs with chunky sweaters on top. Most importantly, trust us when we tell you there's no such thing as a statement too bold—just check out these fur-embellished boots from Aquatalia and you'll know exactly what we mean.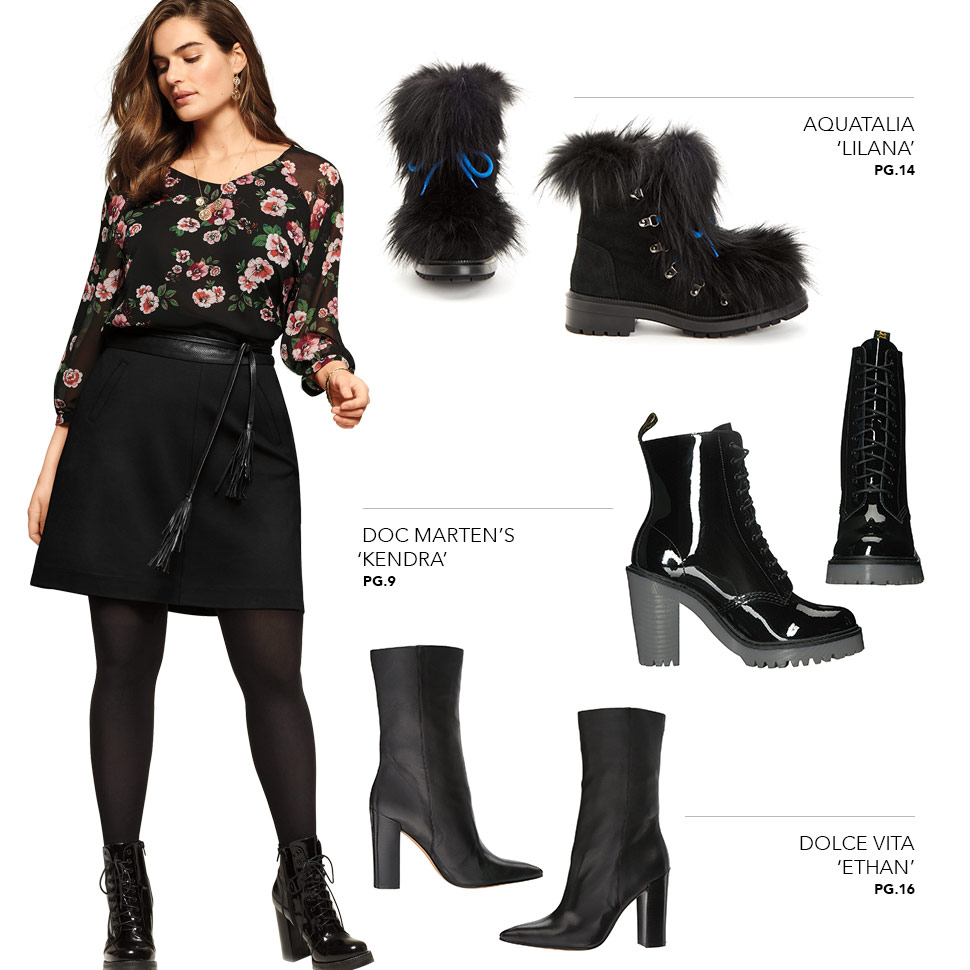 Now that you know what fall boots we're head over heels for, we want to know how you're wearing them! Choose a trend from the four above, and build an outfit around a shoe from that category. Let us know in the comments below what pieces from the Fall 2018 Collection you're pairing back to these fall shoes—bonus points if you include some enticing accessories, too!