Even in the chilly winter weather, love is in the air. Maybe sweater weather inspires you and your sweetheart to get out in the cold, or maybe hibernating is more of your go-to. Either way, you'll need each other to stay warm. This time of year can be hectic—between holiday shopping and planning your New Year's resolutions, it's hard to find time for just the two of you. So, whether it's a first date or your first date in a while, treat yourself to a romantic night with your partner. And don't worry, you can still look cute while you are bundled up. Check out the date ideas we've compiled and see for yourself!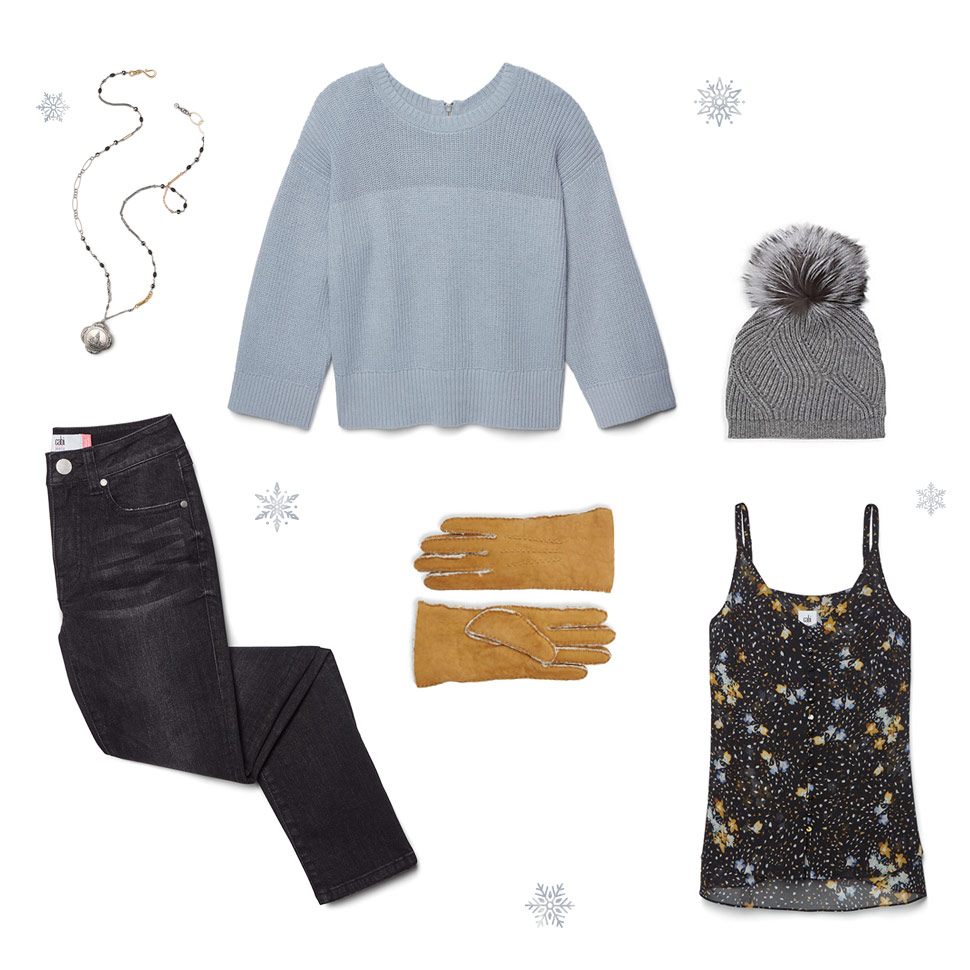 Nothing says perfect winter date like a trip to the rink, especially since you'll wind up holding hands for balance. Start off with our icy blue Fair Play Sweater layered over the Cluster Cami for a pop of print, and you can't go wrong with our Smolder High Straight that'll stretch with those double axels. Accessorize with a cashmere beanie and shearling-lined leather gloves for added warmth.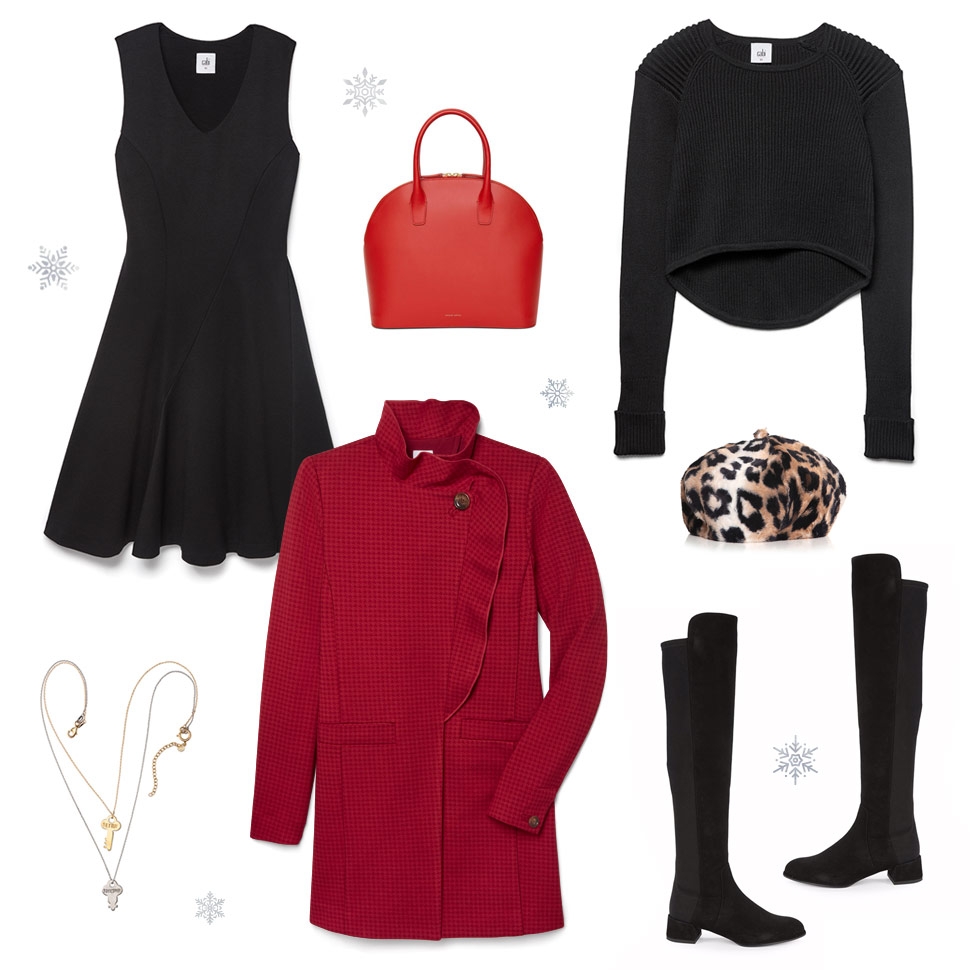 Nothing beats a stroll through the neighborhood to see some of the best holiday decorations! Pair the Performance Dress to the cropped Prep Pullover for added warmth. You won't need to worry about your legs getting cold with a pair of elegant, thigh-high black suede boots. Would it really be the holidays without a pop of red? Try our Celebration Jacket, accessorized with a red bag, and finish off with a leopard beret for a fierce French flare.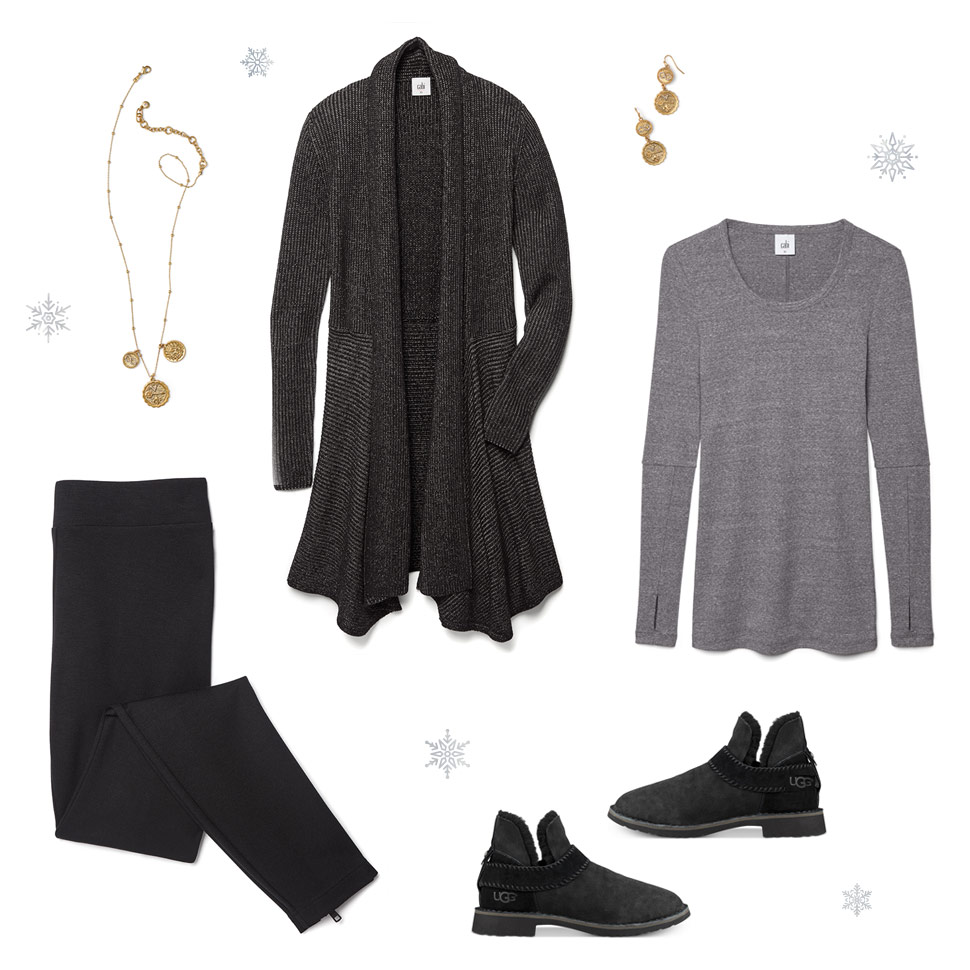 More of a homebody in the winter? There's nothing wrong with a cozy date night in! Find fun ways of making it a special evening. Get in the kitchen and cook your favorite meal together. Start a roaring fire in the fireplace, and roast some marshmallows. Snuggle up under a blanket, and turn on your favorite holiday classic. Try the cute, comfy look of our warm gray Drop-In Tee, layered with the Cloak Cardigan on top. Need we say more?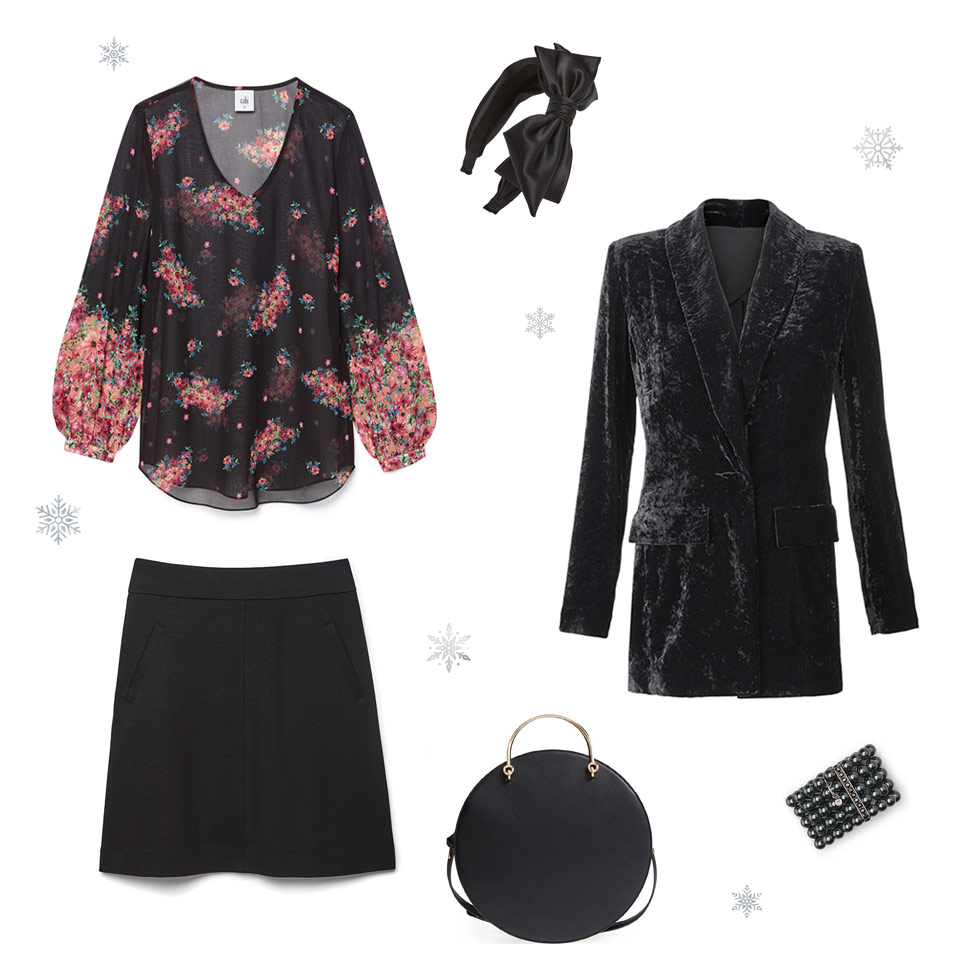 For a more elegant evening, head to a local gallery opening. Try a sleek look with our Blooming Blouse tucked into the sophisticated Agency Skirt for a gentle billow. Jazz it up with our Hostess Jacket, a crushed velvet statement piece. Accessorize with a circular bag for some added structure. With this outfit, you'll be the work of art to admire!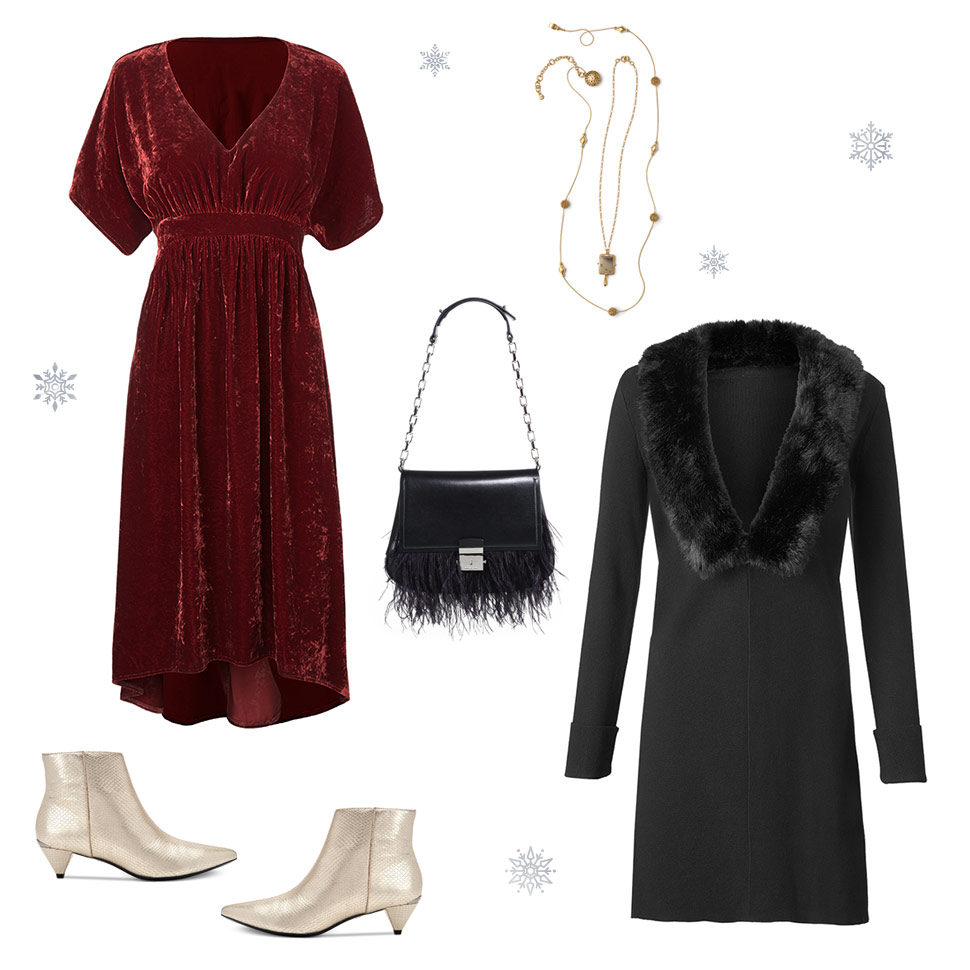 For a dressier date idea, how about a classical concert? Maybe a musical or a night at the opera? Music is the perfect soundtrack to a romantic evening, and let's be honest—we all love an excuse to dress up! The crushed red velvet Tribute Dress paired with our black Dynasty Sweater harmonizes nicely with a gold bootie and accented necklace.
Do you have any fun date ideas in your back pocket? Share the love! Tell us how you're cuddling up and falling in love with that special someone this winter season. Bonus points if you tell us what you're wearing—extra credit for extra cute accessories. Have him snap a pic of you on your date and post it to Instagram! Be sure to tag @cabiclothing