When it comes to fashion, we always turn to the women in our lives to give us their opinions. That's why, each season, we collaborate with fashion influencers to give us their tips on how to style the new Collections. The women behind these blogs are looking to beautify the world through fashion. They're mothers, full-time workers, world travelers, and most importantly, advocates for you. Check out their style tips below, and get excited for spring!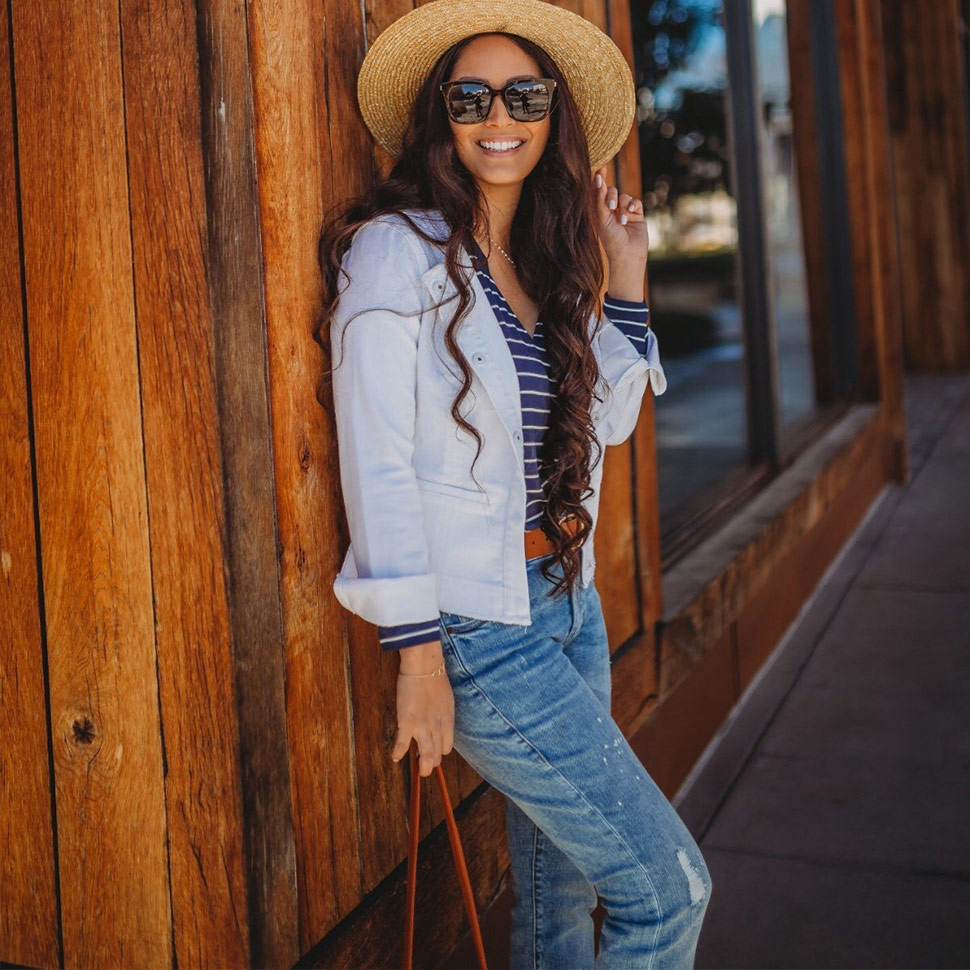 Vanessa Bali is showing off her nautical vibes
Vanessa loves the versatility of the Spring 2019 Collection and the mix-and-match potential of each item. Her fave spring ensemble features the Ahoy Tee styled with the Castaway Jacket and our distressed Cinch Skinny jeans, so she's ready for that yacht party!
Lipgloss and Crayons is embracing all the bright colors
Carly, mother and lifestyle blogger behind Lipgloss and Crayons, shares what she loves most about our Spring 2019 Collection. Not only is she head over heels for the bright colors and bold patterns, but she's in love with the Collection's flattering silhouettes—especially for women with gorgeous hourglass figures. (P.S. you heard it from her, "The jeans fit like a dream!")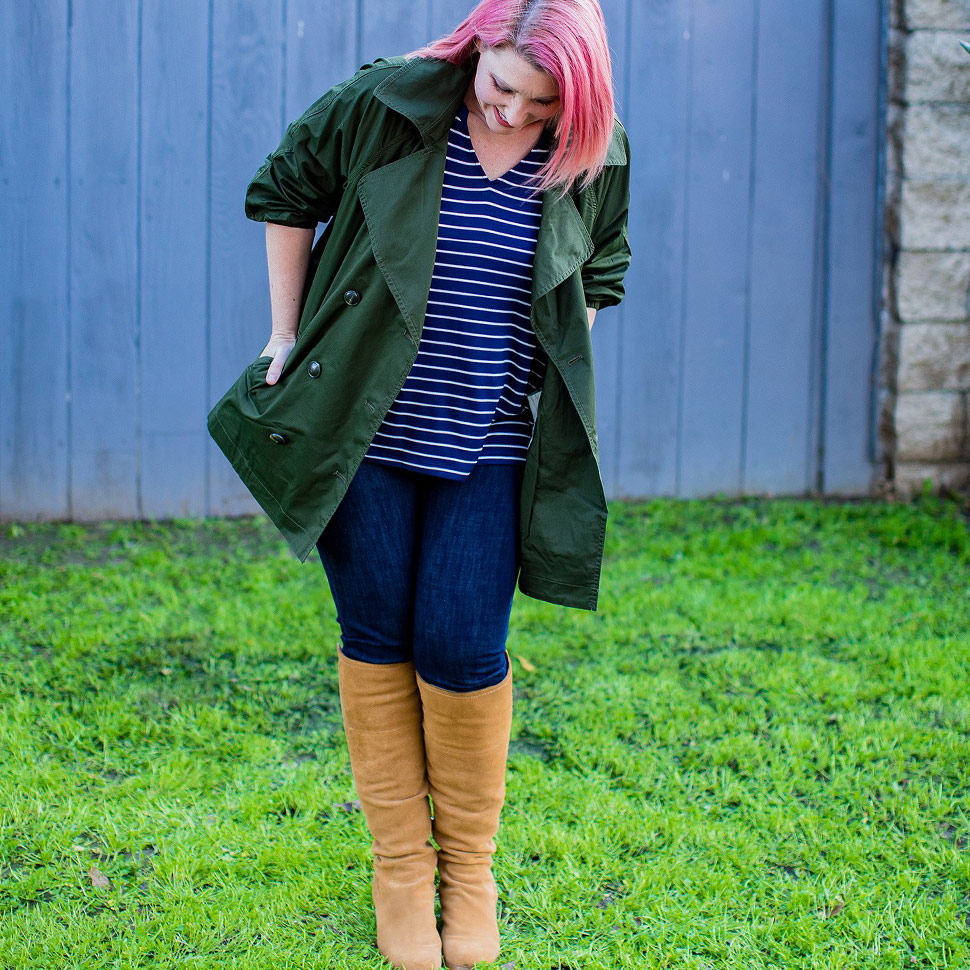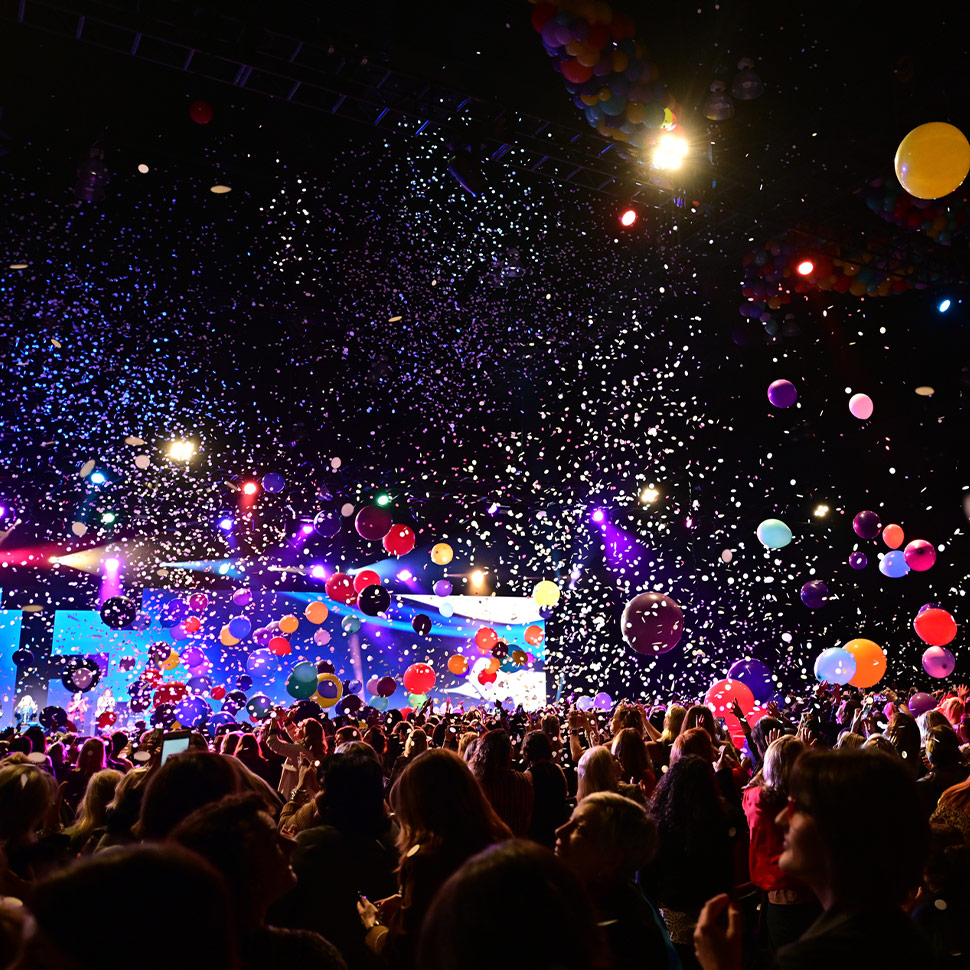 The Work at Home Woman gets an in-depth look at the cabi career
The Work at Home Woman sums up just about everything cabi stands for. Not only does cabi feature styles that are appropriate for all ages, but we feature silhouettes that appeal to all body types. The women who make up our circle of Stylists are from all walks of life, and what they share is a passion for fashion. If you're looking for a home-based job opportunity that is both fun and empowering, you can also join the sisterhood of these incredible women!
Stushigal Style explains her full-time style
Johnnalynn from Stushigal Style is all about the colorful florals and athleisure pieces. Working a full-time job means comfort is a top priority, but style should never be sacrificed in exchange. For her spring look, she styled the loose-knit Breeze Pullover front-tucked into our Cropped High Straight.Last, she adds the Kiki Ankle Strap to give this solid color palette a pop of print.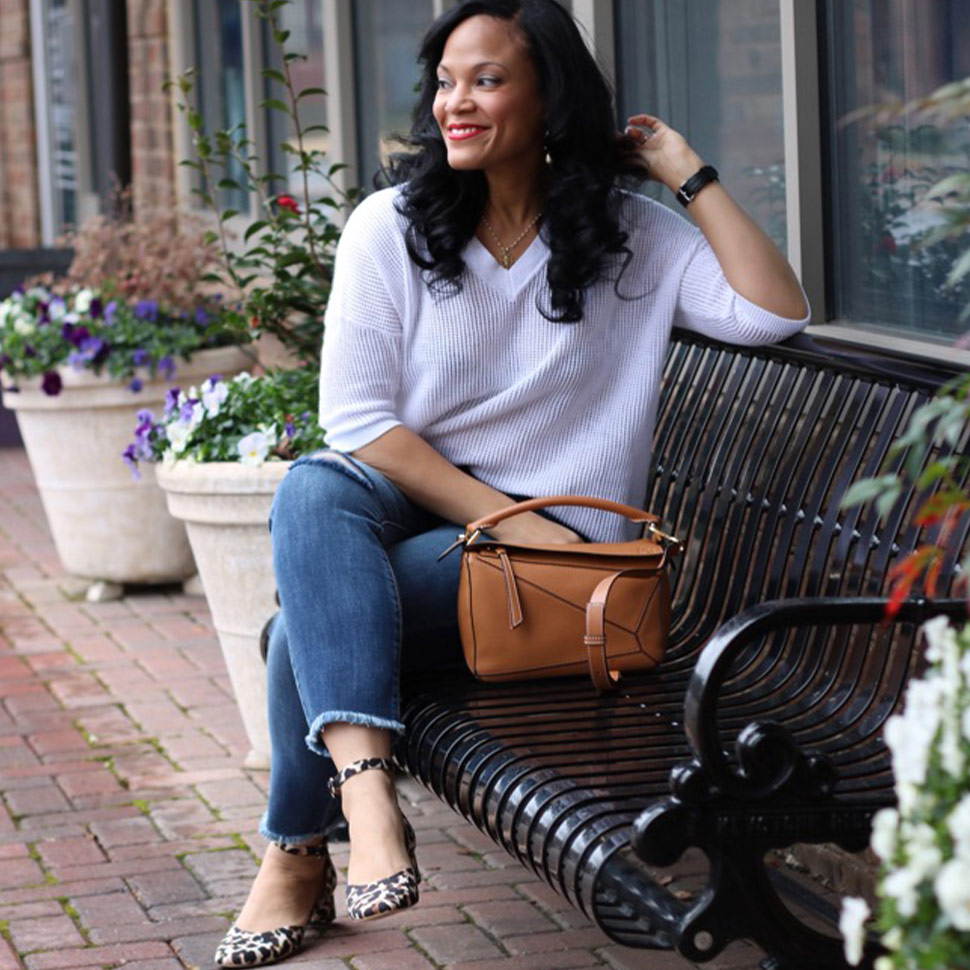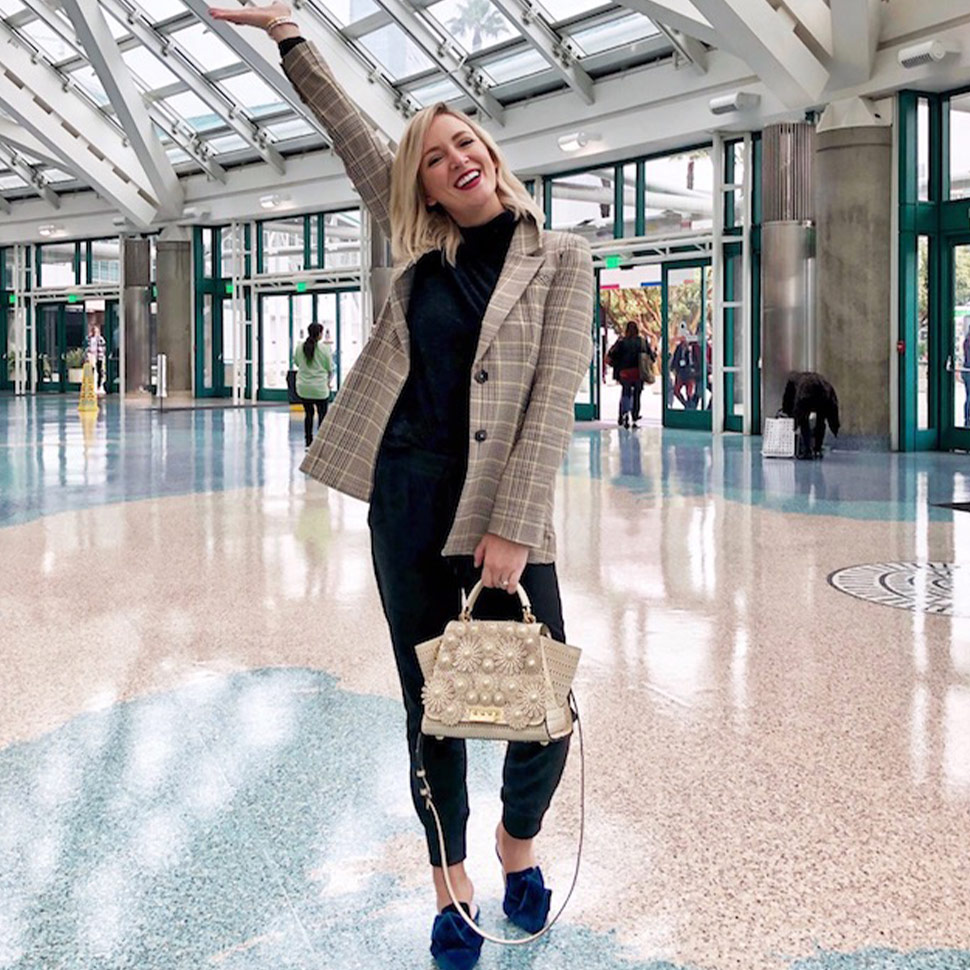 My Style Diaries has an obsession with fashion
Nikki will be the first to admit she's obsessed with clothing (and most importantly, accessories!). She has devoted her life to planning (and sometimes over-planning) each outfit with great care and thought. A favorite of hers this season is the plaid Sleuth Blazer. She's also enthusiastic about this Spring's blouses and wear-everywhere shoes that make up the Collection.
Pairings aplenty from Cupcakes and Cutlery
Each season, Sharon swears the new Collection is her favorite, but she really means it this time (at least until the next one!). She's got a ton of outfit ideas to give you some inspiration. For starters, she loves the flattering and flowy Dream Dress. She's full of innovative ideas, like wearing a silk scarf as a belt, and she has a detailed size guide for reference. Check out her comprehensive list of style suggestions for yourself.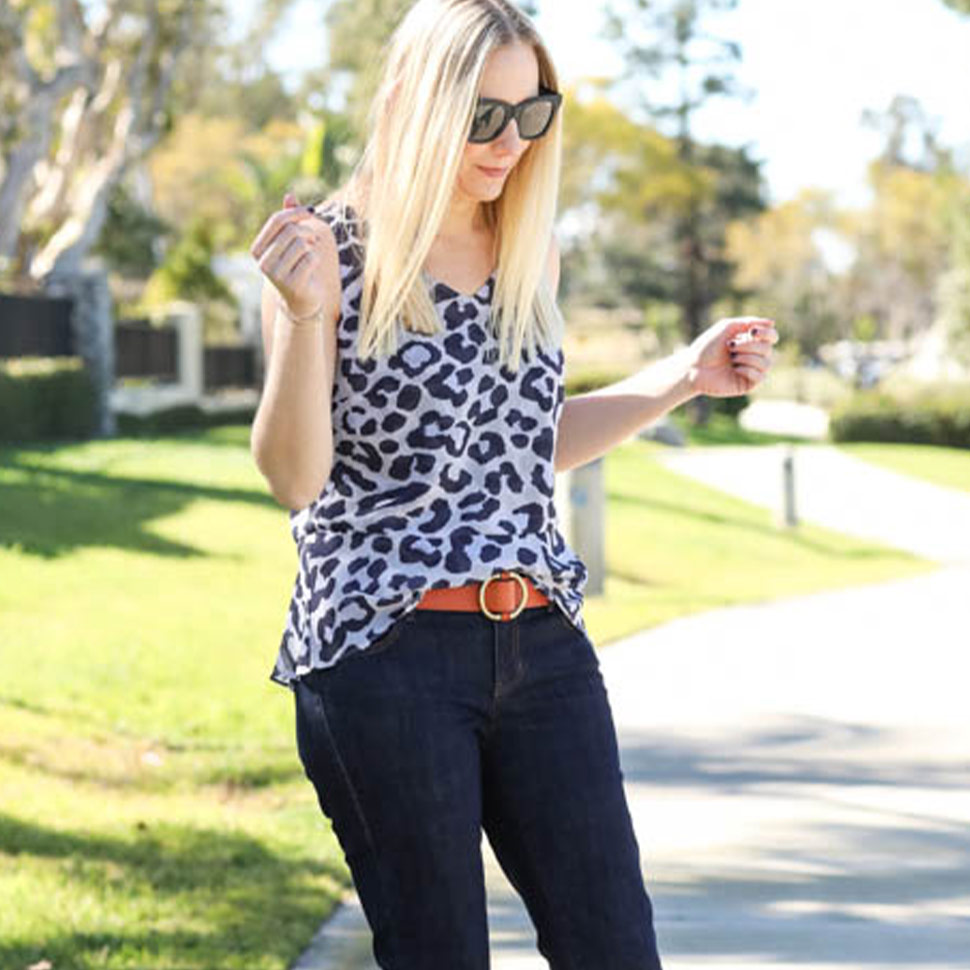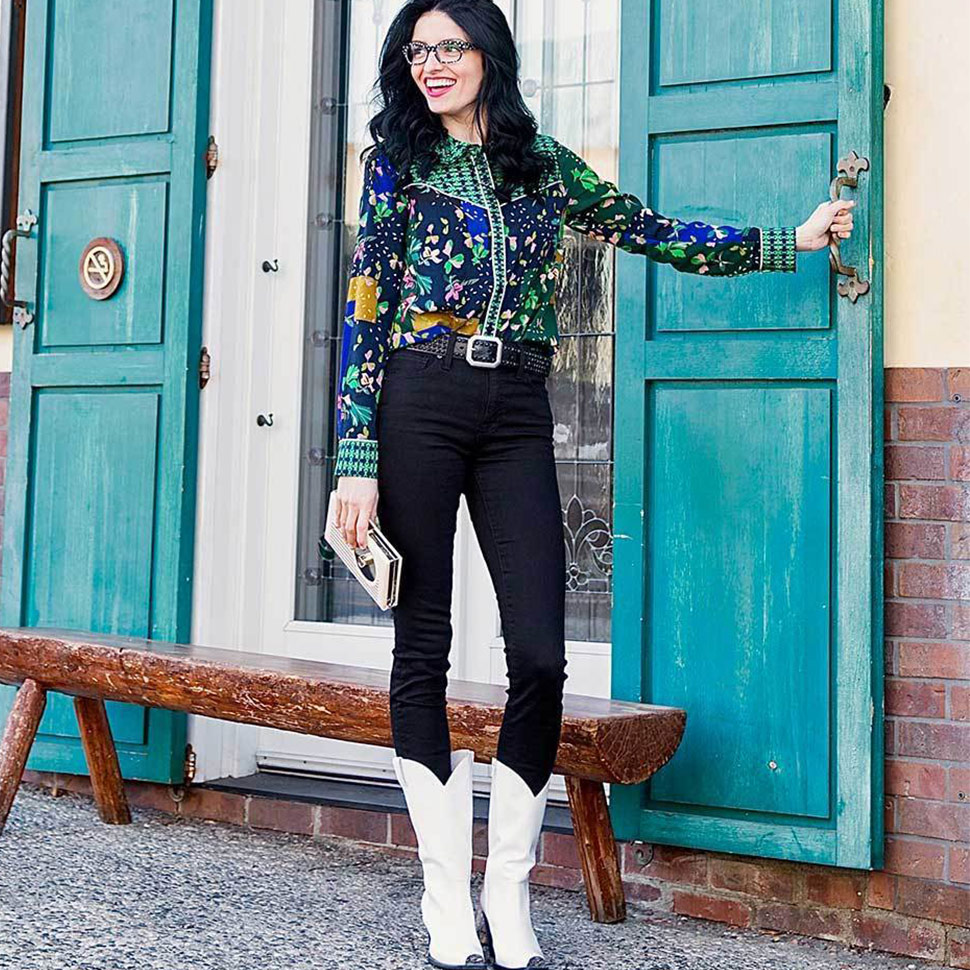 As always, Jenna Pilant is emphatically chromatic.
Jenna has such an eye for color! We're infatuated with her cobalt blue and crimson red ensembles—so aesthetic! She took the Untamed Dress and layered the Sailor Pullover on top to give a '20s-inspired drop-waist silhouette. We also love how she paired the Valentine Trouser with the Picnic Cardigan and Sleuth Blazer (that red stitch detailing really pops!).
Lil Bits of Chic goes from champion to champagne
Paulina is helping us out with the perfect day-to-night look that takes you from the office to happy hour. Her outfit picks include the dreamy Float Blouse paired with the Petal Skirt for a base of print. To top it off, she throws on the Valentine Jacket that brings out the red in the skirt. Then, switch your tote for a smaller clutch and your pumps for spunky sandals to head out of work. (Pro tip: You can always tweak your makeup before heading out, maybe add a little lipstick!)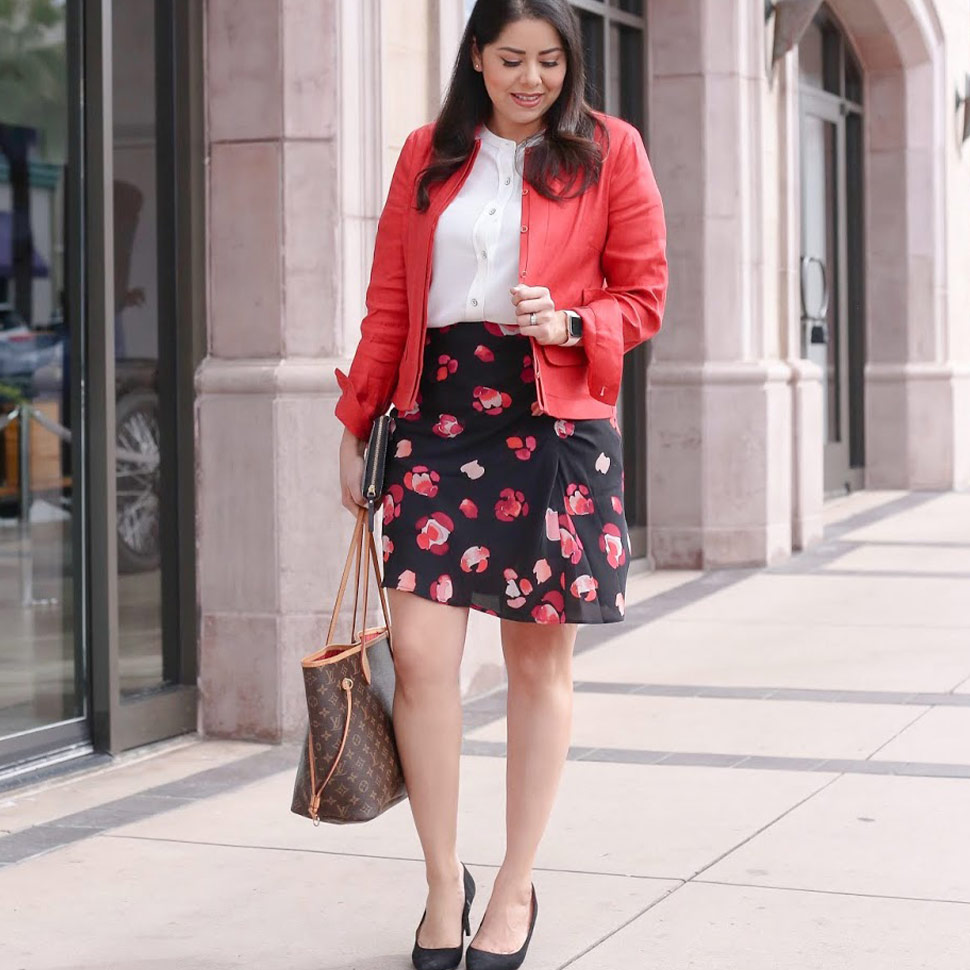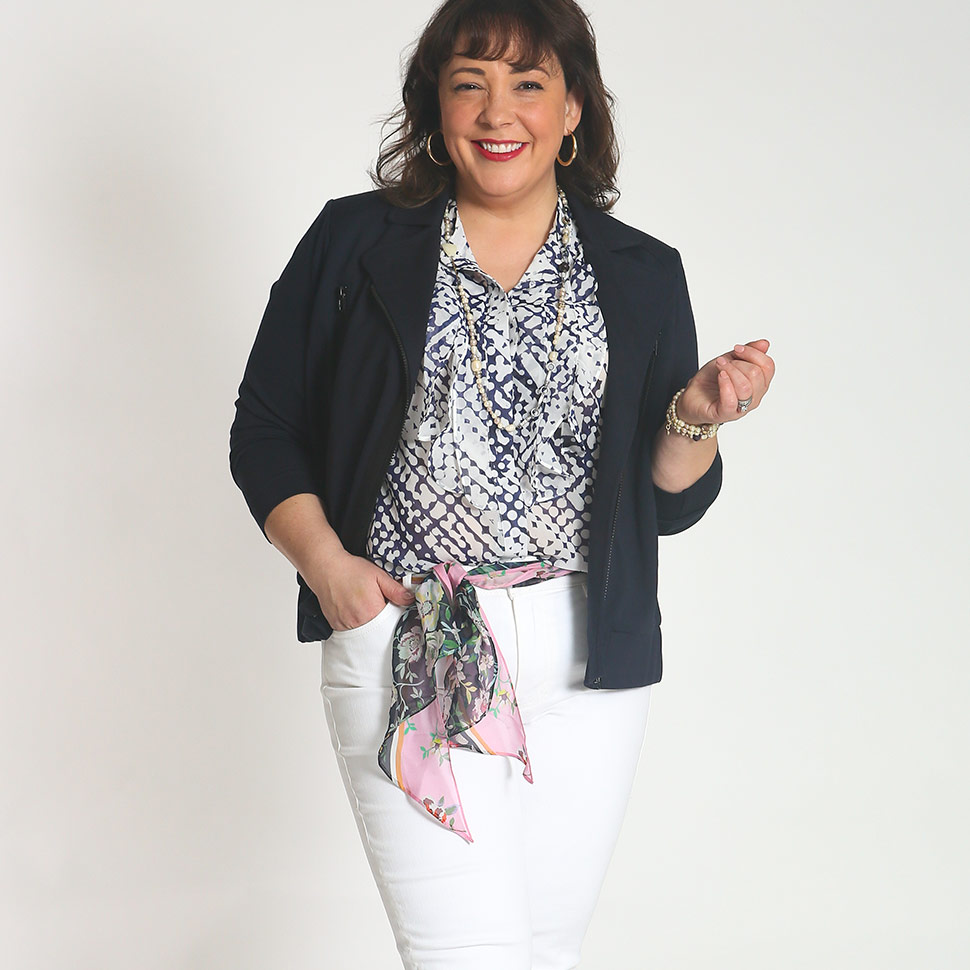 Wardrobe Oxygen creates a spring capsule we adore.
Alison is back at it with her killer capsule advice! She's got a black-and-white vibe going on that we're very into. With merely nine pieces (and a few accessories), she's created 18 amazing outfits that work for a range of occasions. From date night to office wear, she's got a look for it all. She's also created outfits that will easily transition you from spring to summer. Check it out!
Now that we've heard from the pros themselves, we want to hear from you. After all, each and every one of us possesses the potential to inspire someone else. Your creative idea might be just the thing another woman is looking for. In the comments below, share how you would style your favorite piece in the Spring 2019 Collection, and together we'll create a more fashion-forward world, one blouse at a time!