Distressed denim? Some of you may be asking, "Why would I buy a pair of perfectly good jeans just to cut them up?" We all strive to be unique in our style. Just as you wouldn't want to show up to an event in the same dress as someone else, destructing your denim is the perfect way to put your own spin on this classic bottom, ensuring your look is always your own. Plus, it's the perfect way to add a personal touch that'll double as a bold embellishment.
But we get how the whole process can feel a little daunting, so we're sharing a step-by-step guide on how to distress your jeans. The tutorial is two-fold: we'll explain how to add a frayed hem look for an edgy hemline and how to distress the fabric of your jeans for a stylish, worn-in look. Check out our Denim Guide, pick the style that's right for you, and have at it! This DIY project can be done right in your living room with just a few simple tools. Take a look below for all the details.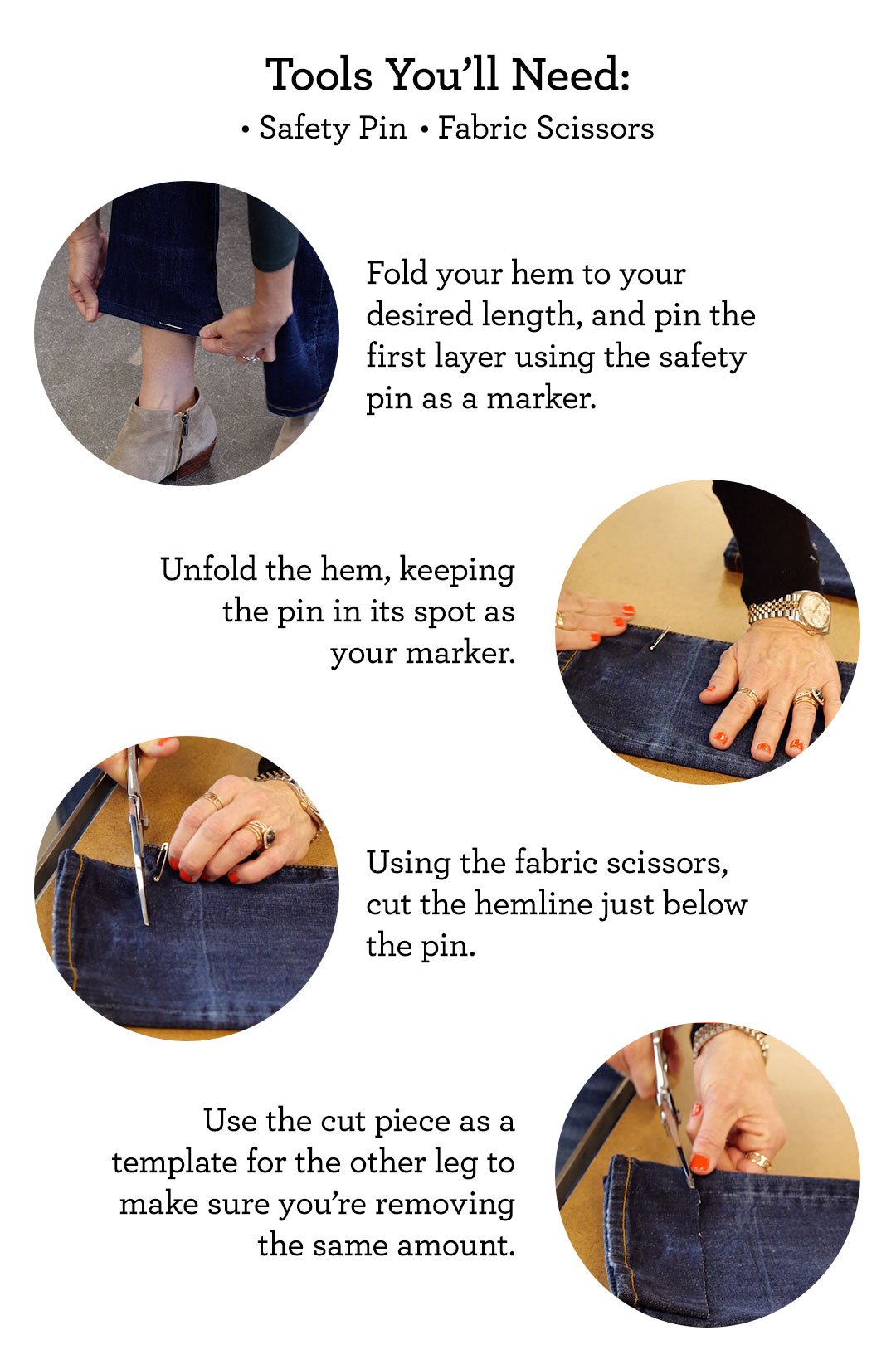 Tada! This cut will give you that rough edge hemline for a relaxed yet stylish look. Throw them in the washer and dryer and the hem will loosen a bit to give you an even-fray all around. This style is the perfect opportunity to show off your shoes (like an ankle strap flat!). If you're feeling adventurous, you can even use this technique to turn old jeans into shorts for the summer.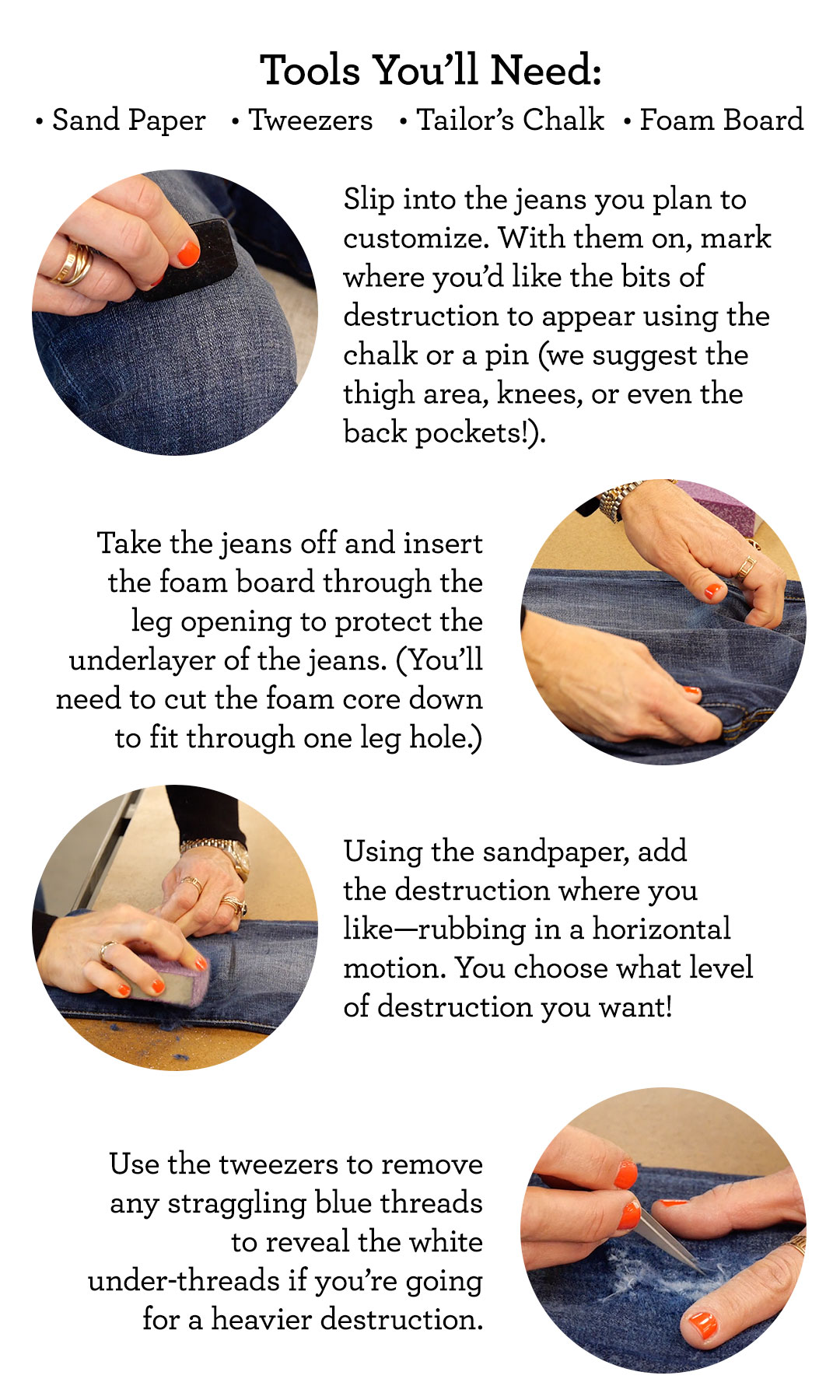 A customized look for your denim, made for you, by you! No two women will have the same fade, that's for sure. The great thing about this technique is you can stop at any level of destruction. You can choose to go for a lighter, worn down look or an actual hole. (Insider Tip: If you go for a full tear at the knee, be careful when putting them on! Your foot will want to step right into the hole which will cause it to tear further.)
You don't need to be a professional to take a crack at designing. Distressing your own jeans is the perfect way to test out your eye for style. Maybe this project has inspired you to make your own denim line! We're eager to hear all the fun ways you decided to add a little wear-and-tear to your blues. Snap a photo of your recently customized jeans, and post it to Instagram #distressedtoimpress @cabiclothing to share your vision with the cabi community!