While springing forward meant we lost an hour of sleep, we did gain an extra hour of daylight to show off our stunning spring outfits! Each season, we turn to our favorite lifestyle bloggers for fashion-forward advice and inspiration. Cabi prides itself on being a brand for all women, which is why we always strive to put together a list of fashion blogs that represent women from all walks of life. While these five bloggers celebrate our differences, they all share a belief we cherish here at cabi—fashion can (and does!) unite us all. Without further ado, we bring to you a few of the Internet's most stylish women.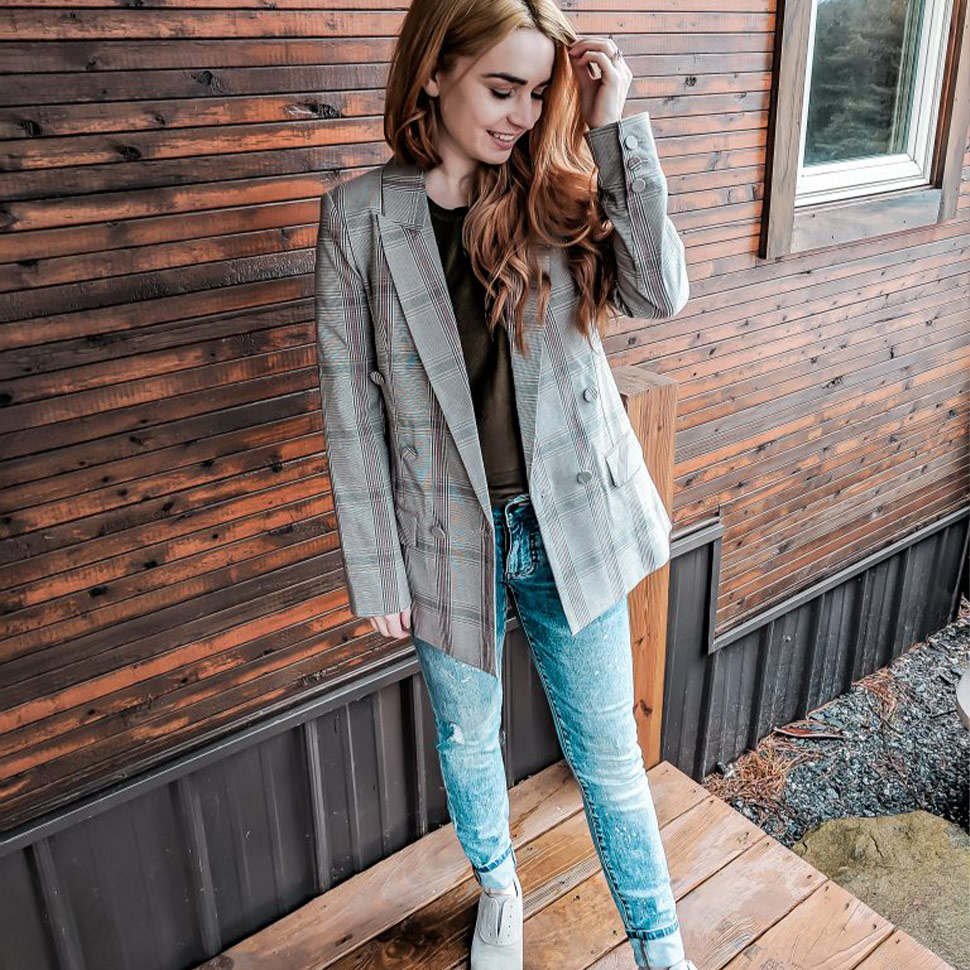 Lauren Toews Has a Blissful Birthday
There's nothing better than new clothes for your birthday. Lauren Toews decided to make a little birthday getaway out of a business trip to Asheville, NC, and we sent her off with some cabi gifts. She loved using the Sleuth Blazer to add a little edge to a professional look. Then for date night, she chose our comfy and sleek Downtown Jumpsuit. Her favorite accessory, you ask? Her dog, Snickerdoodle!
Rossana Vanoni Shows Her Stripes for Spring
Rossana Vanoni is ready for spring and over the shockingly cold winter LA had this year. Her favorite pieces often feature a stripe pattern. (We're looking at you, Picnic Cardigan, Sailor Pullover, and Car Coat!) She's also got some styling ideas we love—wearing a scarf as a long headband or adding some white-framed oversized sunglasses to an outfit.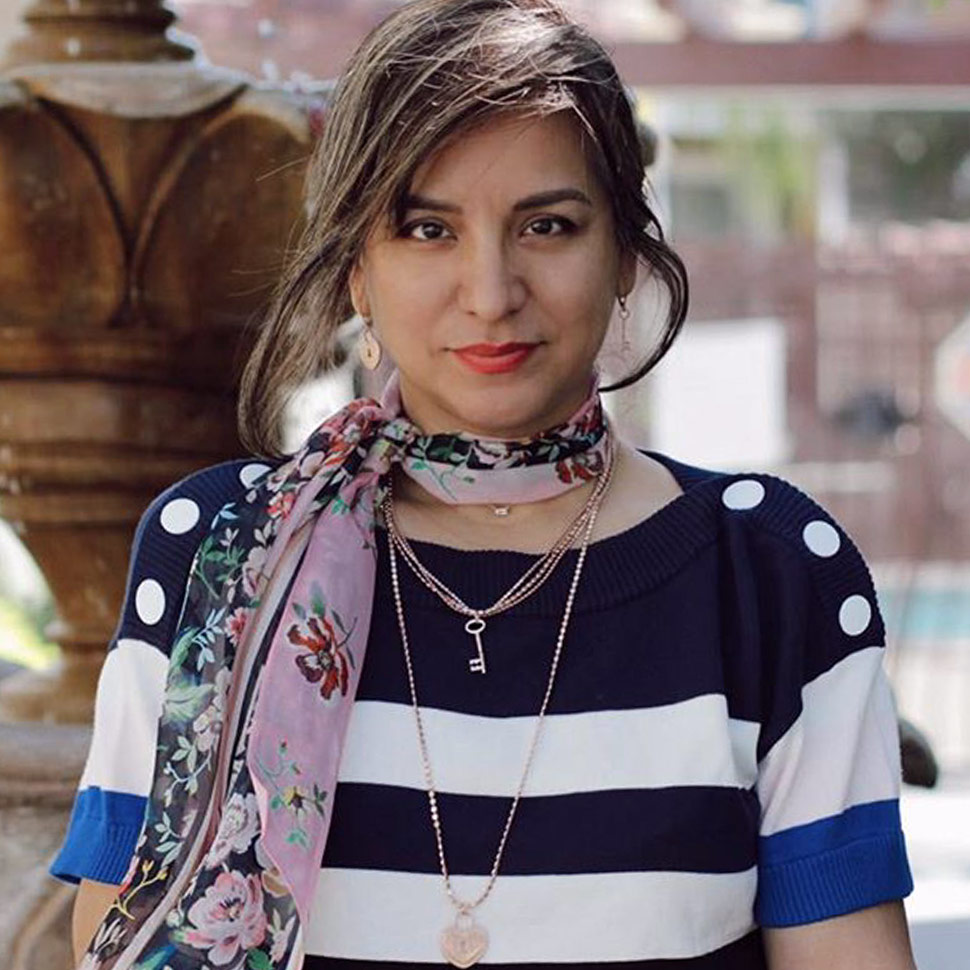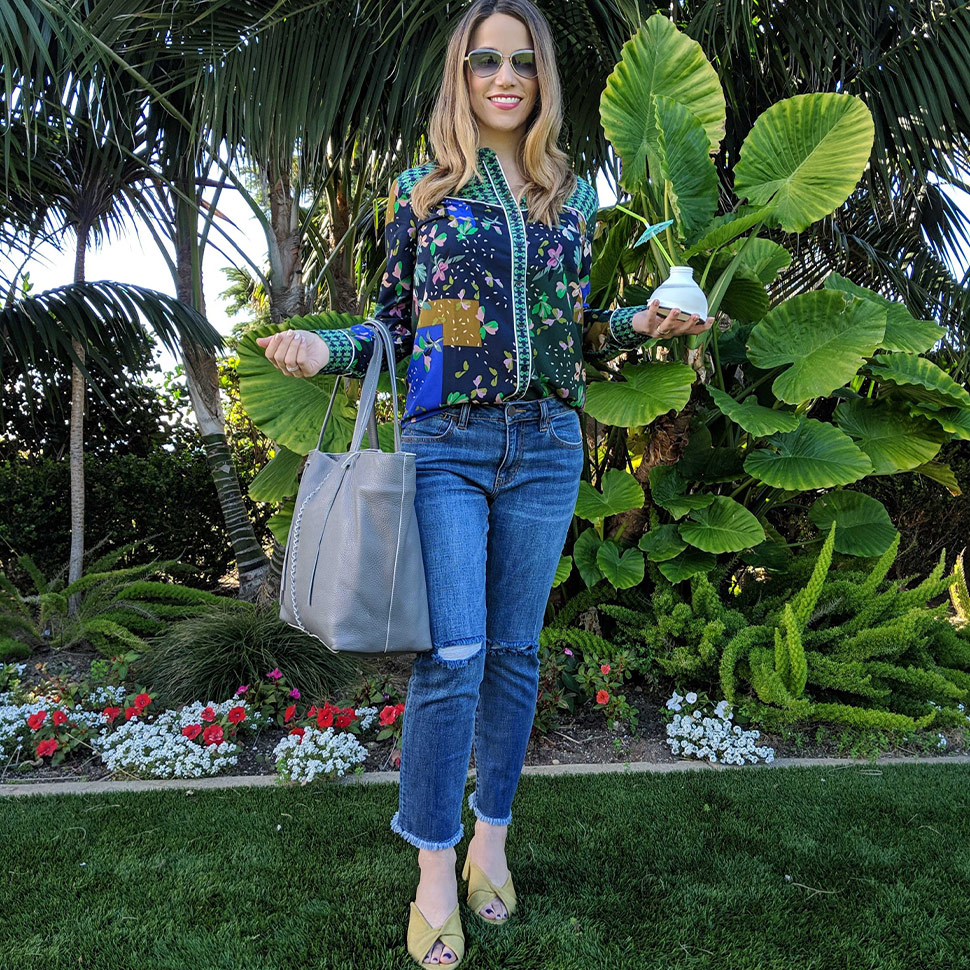 Stuart Brazell Is In Love with Her Dreamy Denim
Television host, actress, and lifestyle blogger Stuart Brazell is jumping up and down for cabi's denim. She particularly loves the Cropped High Straight—the perfect day-to-night transition piece and the white Slim Boyfriend with embroidered detail. They'll stretch with you for all-day comfort while offering exciting accents that make them more than just your everyday jean.
Une Femme d'un Certain Âge Styling in the Rain
Susan B. of the blog Une Femme d'un Certain Âge is ready for some sunshine after so many chilly and rainy days. However, she managed to make the most of those downpours by styling cute outfits with fun umbrellas—even we almost forgot about umbrellas as an accessory! They offer another way to incorporate print mixing into your wardrobe. Susan went for a leopard print umbrella paired with our striped Ahoy Tee.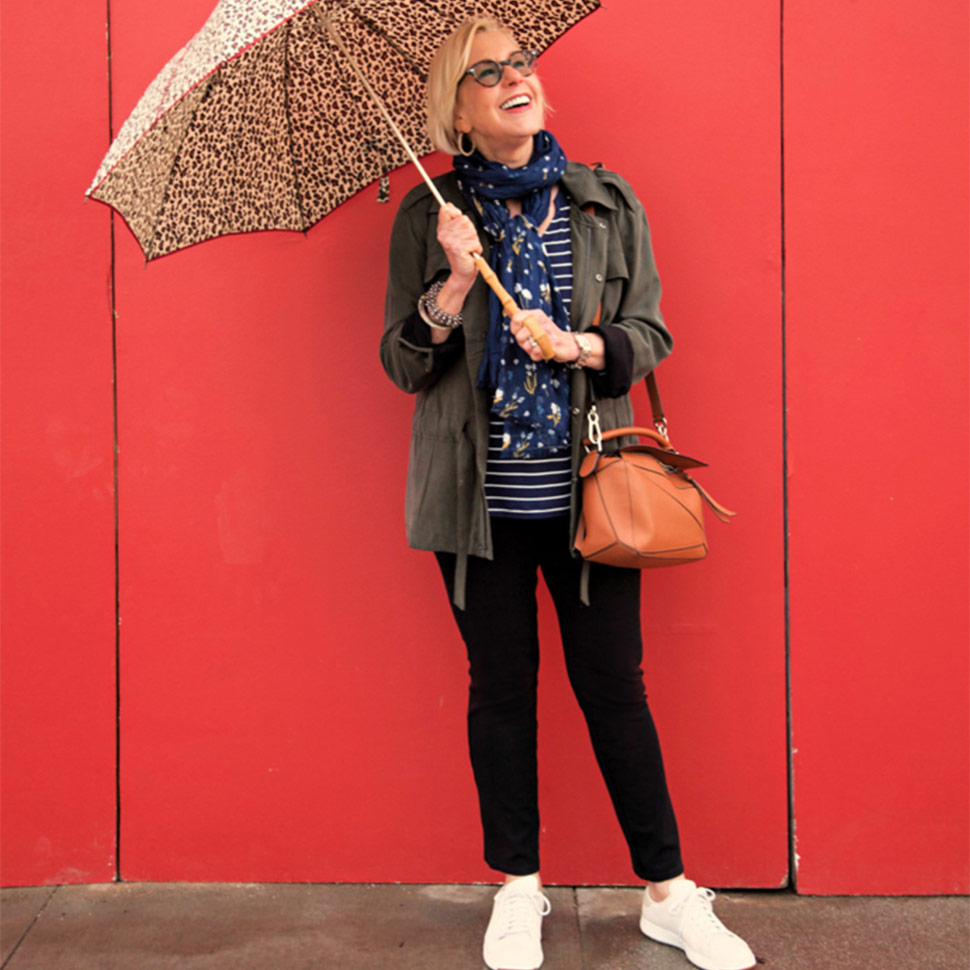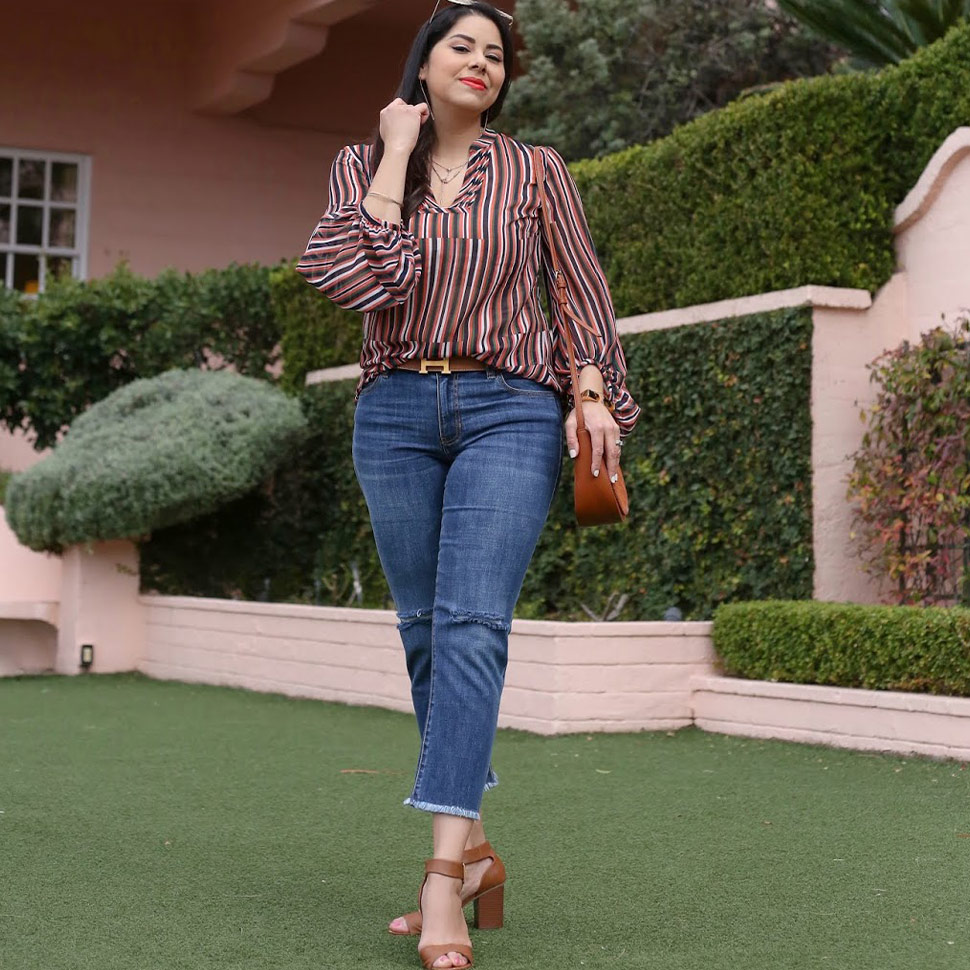 Lil Bits of Chic Is Always Weekend Trendy
We have another stripes fan on our hands! Paulina Mo of Lil Bits of Chic is in love with the Ultimate Blouse because it offers a refreshing stripe pattern that flatters and fun billowy sleeves for added interest. Not to mention she's got the whole accessorizing thing down. Take a look at everything that went into her weekend-chic look.
Our Spring 2019 Collection is one of our most exciting yet, offering vibrant colors and innovative prints. We were thrilled to hear from the pros and learn how they styled the Collection, and now we want to hear how you styled these items as well. In the comments below, share which piece is your favorite and how you wear it!