It's our favorite time of year: that moment when we get to announce this season's New Arrivals (and watch you fall in love!). We've been itching to share these new pieces with you for months, and we're ecstatic to say the time has finally come. Our Spring 2019 New Arrivals Collection, Blooming Blush, is all about pinks and reds and the innovative ways we can pair these colors back to unique patterns for a dazzling, supersaturated look.
Florals? Oh yeah, we've got plenty of those—a nod to the Avant Garden trend that's practically taken over the runways! The Collection offers dresses that range from simple to extravagant, lightweight sweaters, and vibrant camis to cover all your springtime wardrobe needs.
These exquisite new pieces will be available for purchase on cabionline starting Wednesday, May 8. And until then, you can pre-order your favorites through your Stylist. Read all about the Collection below, and take a look at the exclusive video to see these items in action. Now, all you have to do is make some room in your closet, and you're good to go!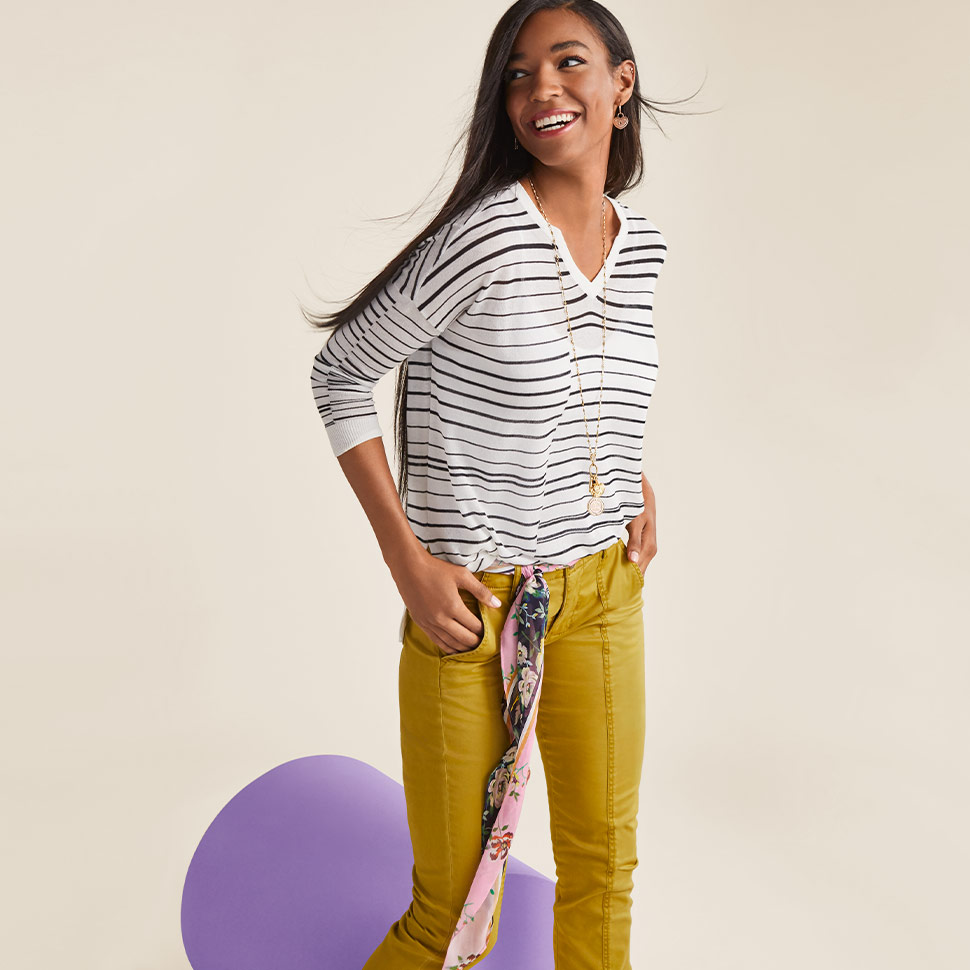 Maybe you're into a more avant-garde stripe? Well then, the Captain Sweater's broken stripe, black-and-white pattern is the way to go. It's a perfect choice for effortless style that'll frame you beautifully.

Instead of grabbing a cardigan for your night out, reach for the Kimono Jacket. This unique topper is just the right mix of drapery and drama. With wide kimono sleeves and an Asian-inspired floral print, it's the perfect statement piece to finish off an outfit with grace.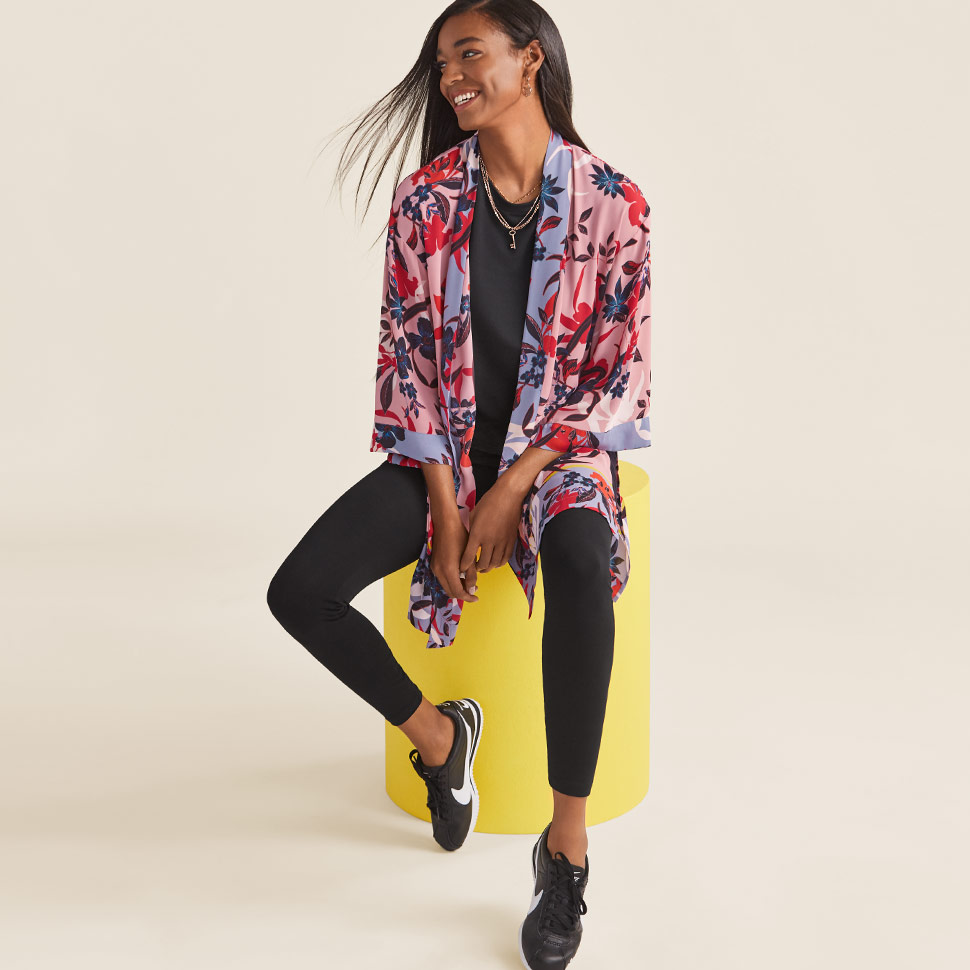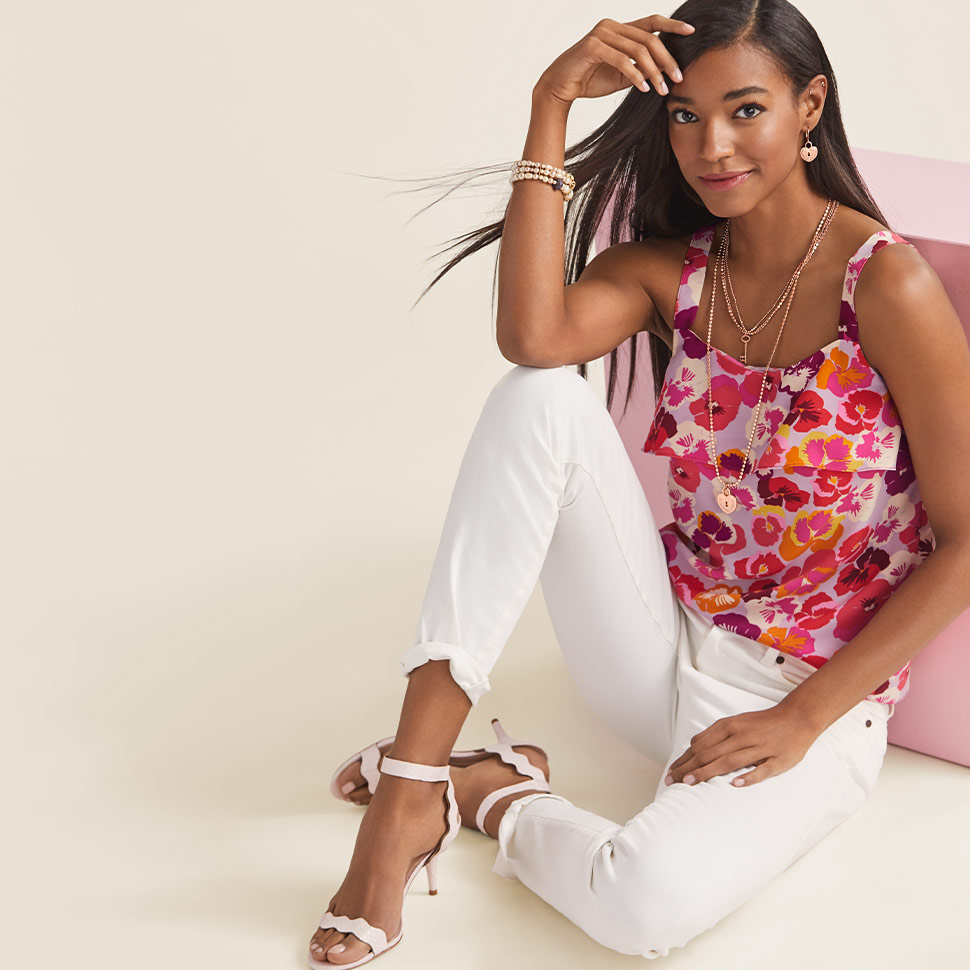 This pansy-pattern cami blends all of your favorite spring pinks in one darling top. The ruffle overlay adds interest to an otherwise simply chic silhouette, and the wider straps are bra-friendly for full coverage.

A fun striped top should be in every woman's wardrobe come spring, and the Skipper Tee is the perfect pick! We know that you already love it, but we have a whole new take in this New Arrival style with its bold red stripes. You'll want to rock this top all summer long!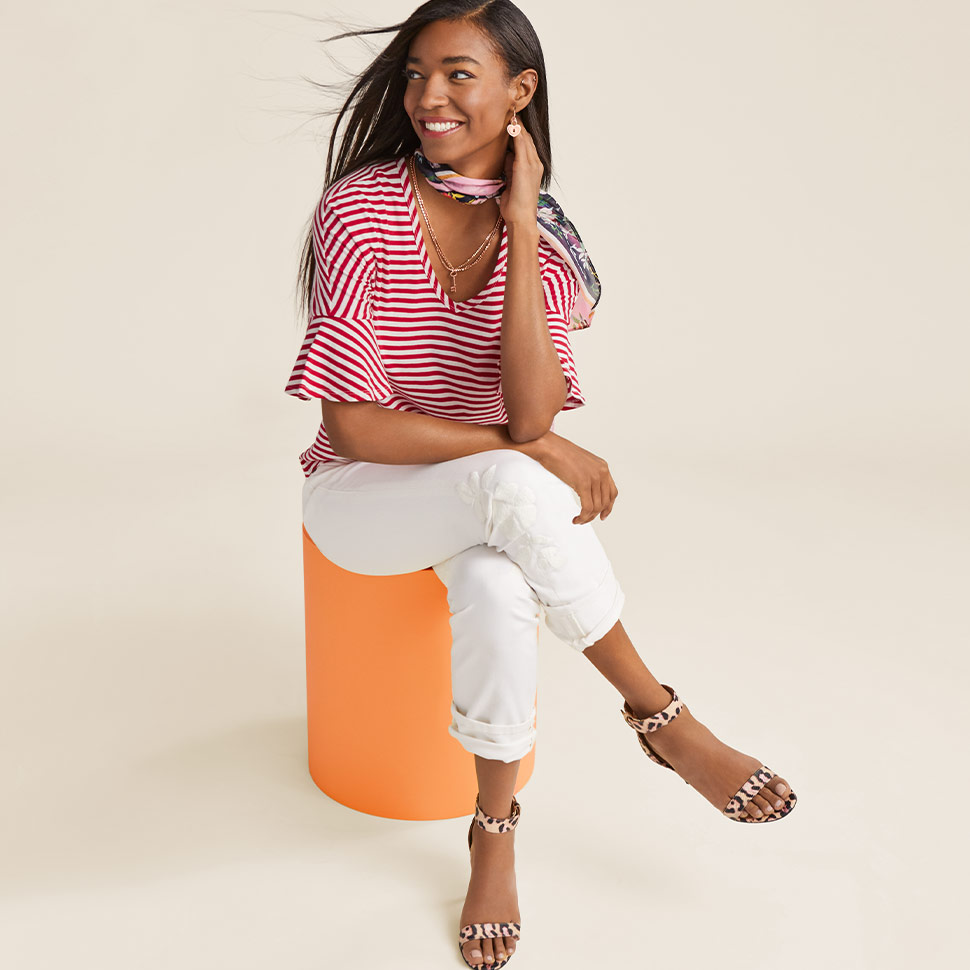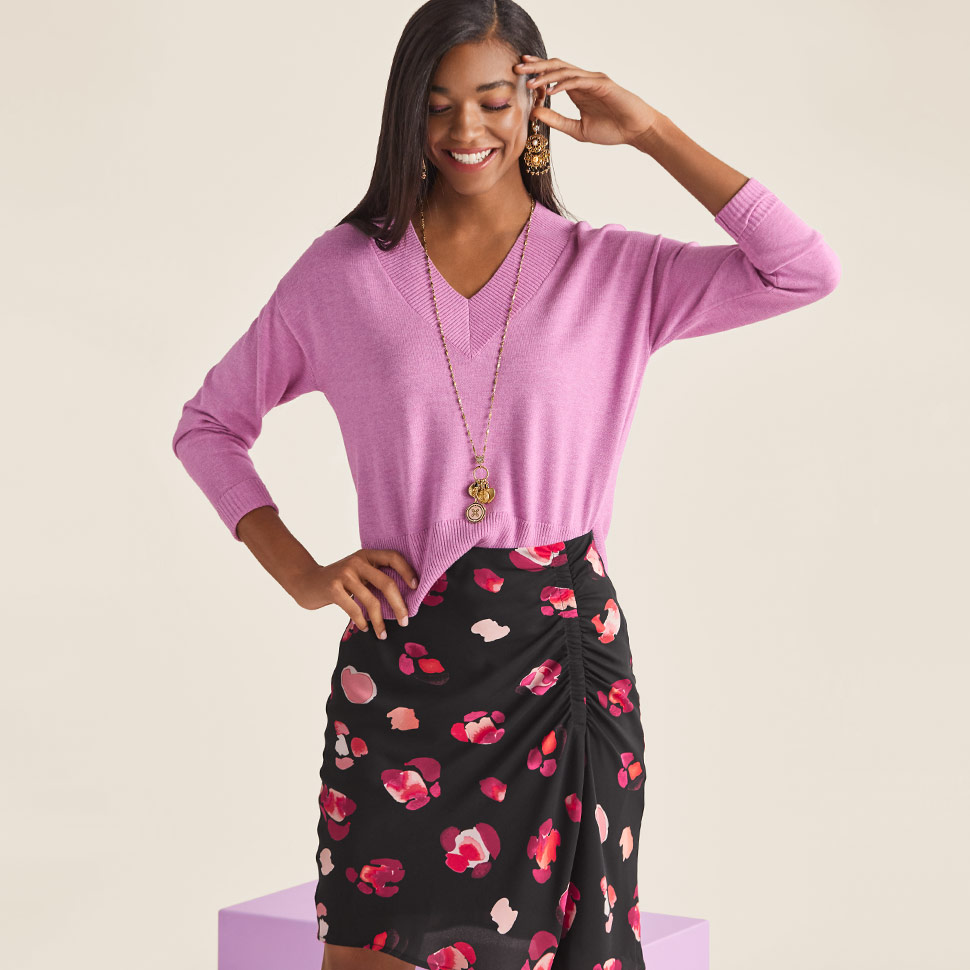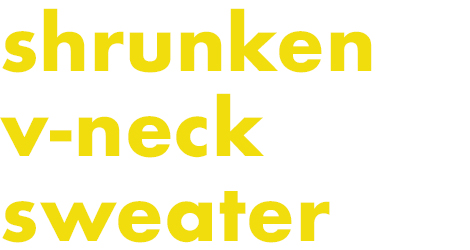 No, it didn't shrink in the wash—it came that way! This candy pink V-neck sweater is the perfect length—not too long, though not a full-on crop top. The wide ribbing adds detail, and the side slits make for easy front-tucking…perfect for that chillier spring evening!

If you want to start your day saying "Here I am!" then our Whistle Tunic is just the top for you. Done in a bold red color with flattering ruching along the sides, you'll feel comfortable and confident all day long.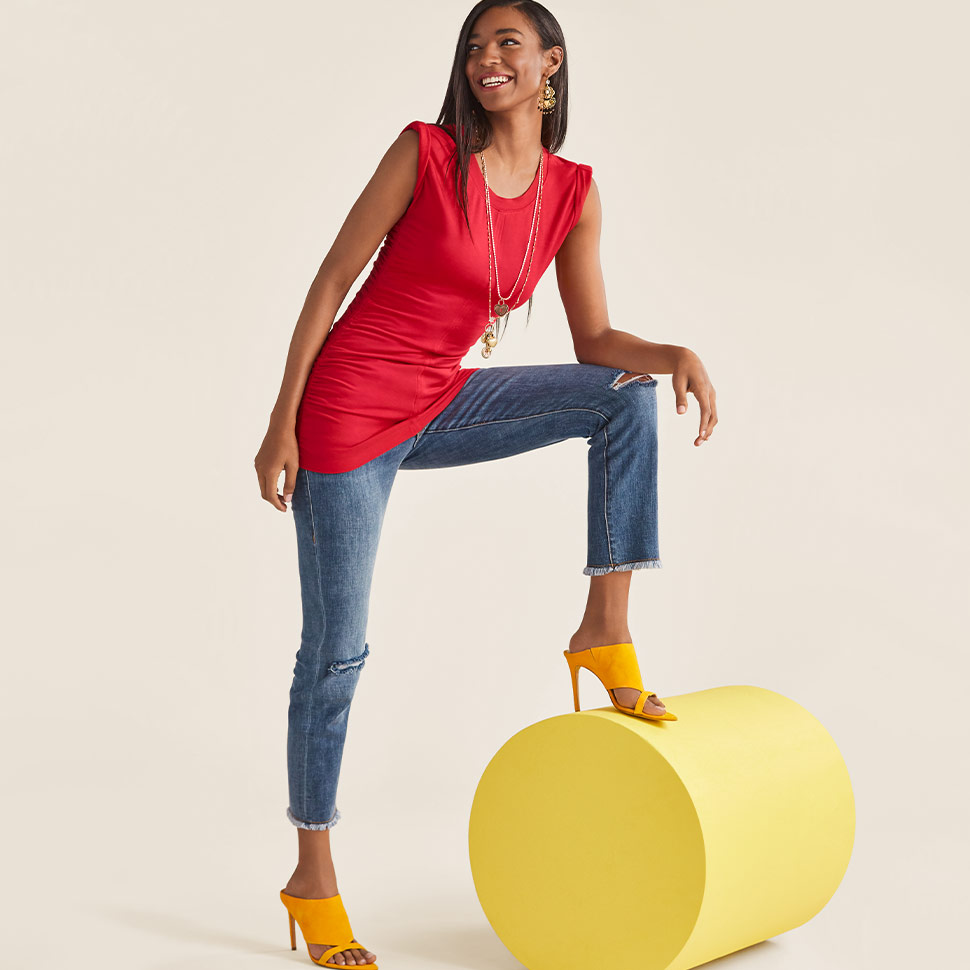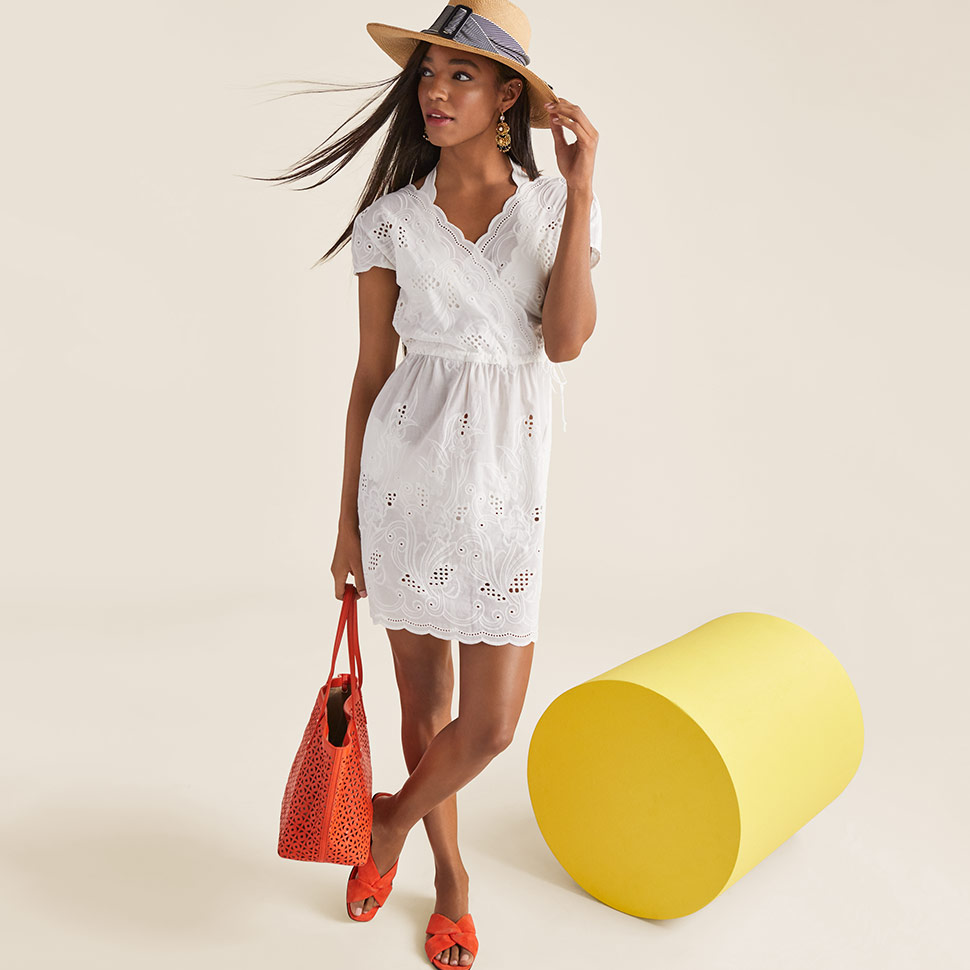 An absolute must! We all need a lovely white dress in the warmer months (and psst, this one can double as a beach cover-up!). It's got scalloped edges, a crossover style at the front, and a ton of character.

We all strive to stand out in our outfits, right? Well, look no further for our most unique print yet, featuring vintage straw bags cast against a vibrant red background. The double strap detail adds charm, and the chiffon fabrication offers a body-skimming fit.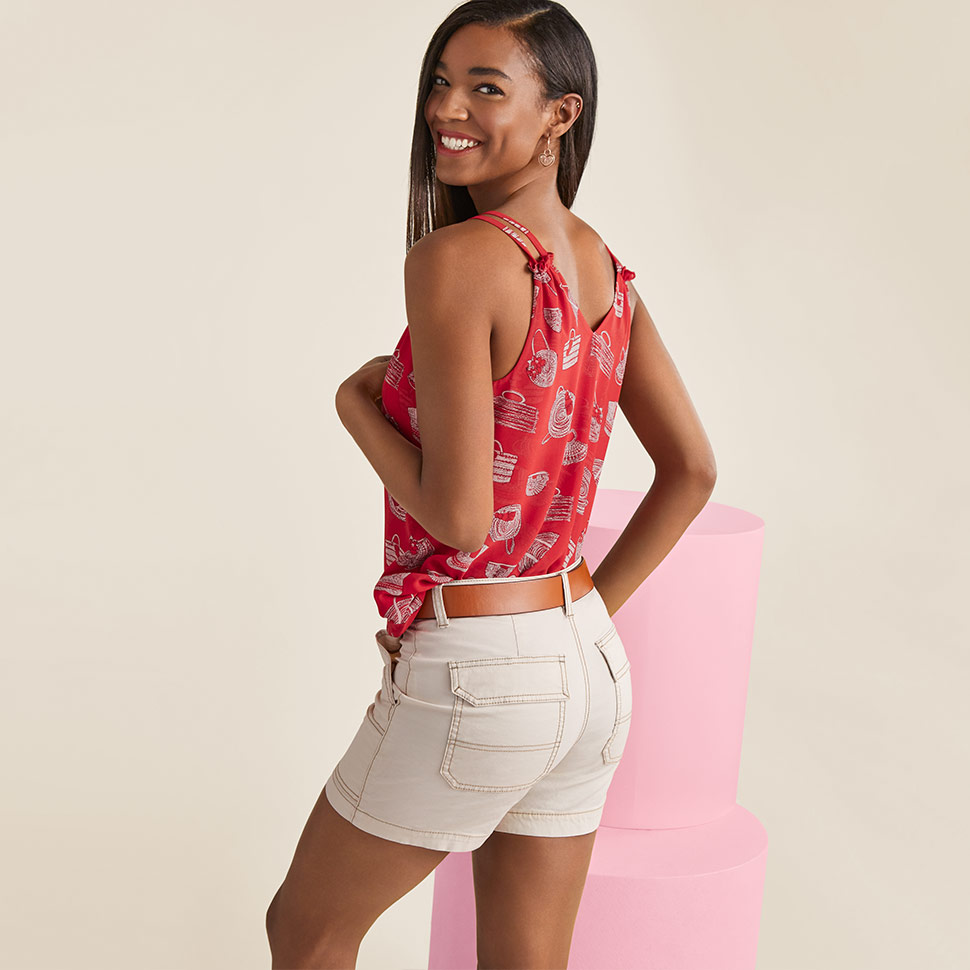 Finding the perfect summer short is a feat to say the least. We've combined all desirable qualities in The Farrah Short to save you the hassle. Featuring a higher rise, a slim fit through the hips, and done in our cotton-span blend—you'll never want to take them off!

Being dramatic is one thing, looking dramatic is another! This ornate pink and red dress screams elegance with its mid-length sleeves, crossover tie, and ruffle hem for extra volume. It even has a slip that can be worn alone for an opposite, yet equally stunning, simple look.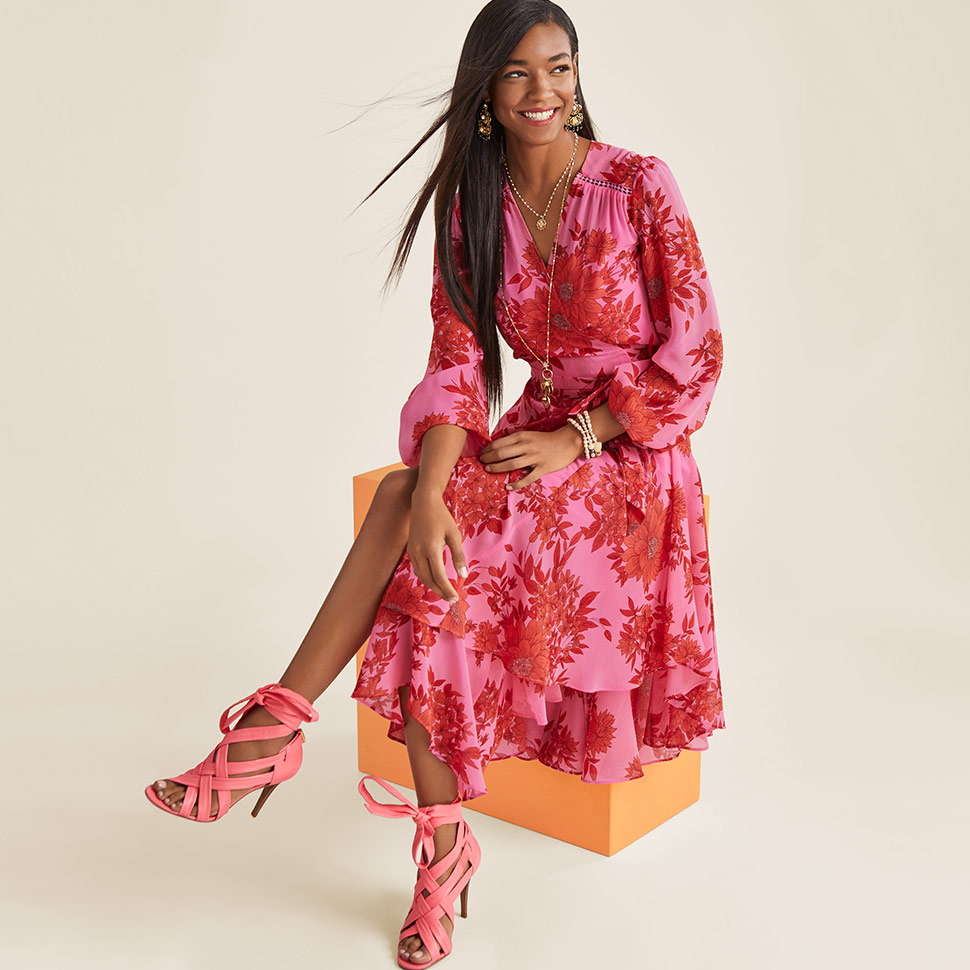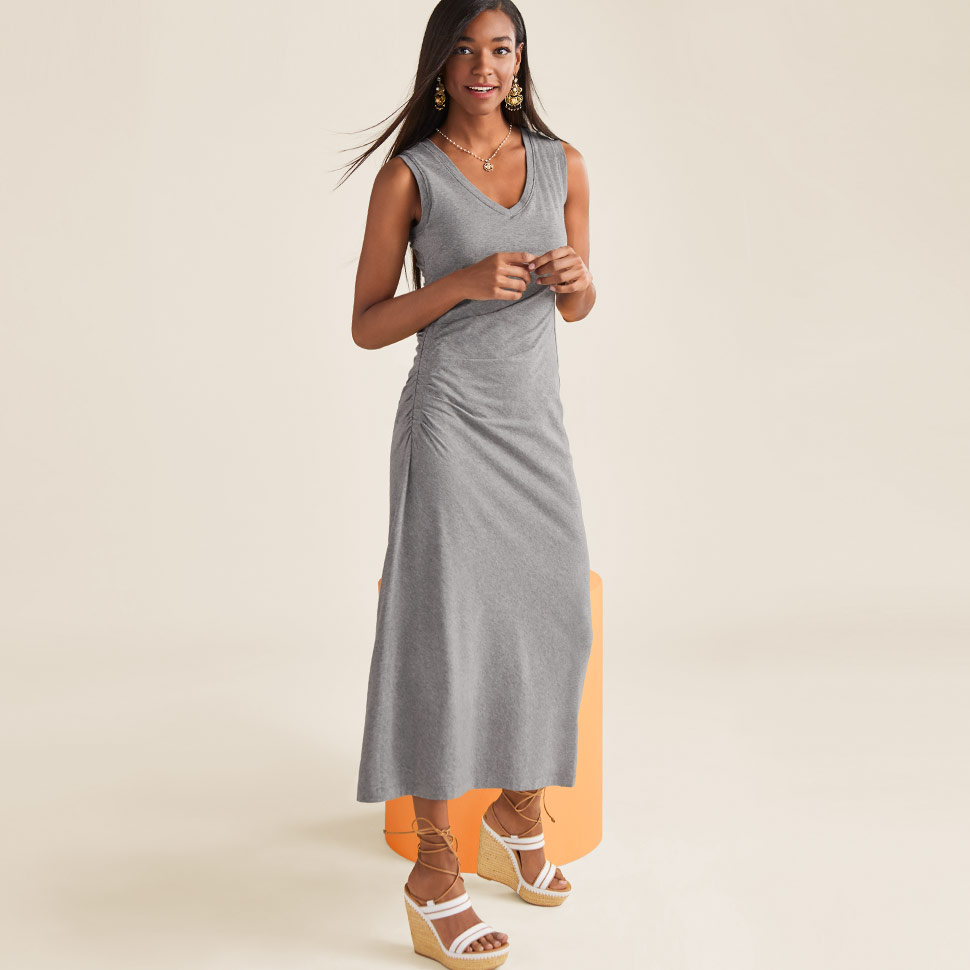 On the other end of the spectrum, we bring to you our heather gray Breeze Dress…possibly our comfiest dress to date! It feels as wearable as your go-to T-shirt, yet with its asymmetrical hemline and side ruching, you'll still be serving some serious edge.

We took a brighter take on the must-have tee of the season. Our fuchsia Escape Tee is the ultimate short-sleeved tee you'll keep going back to again and again. Made in our delectable baby rib knit for all-day comfort, it offers a V-neckline in the front and back and a shorter length for an elongating fit.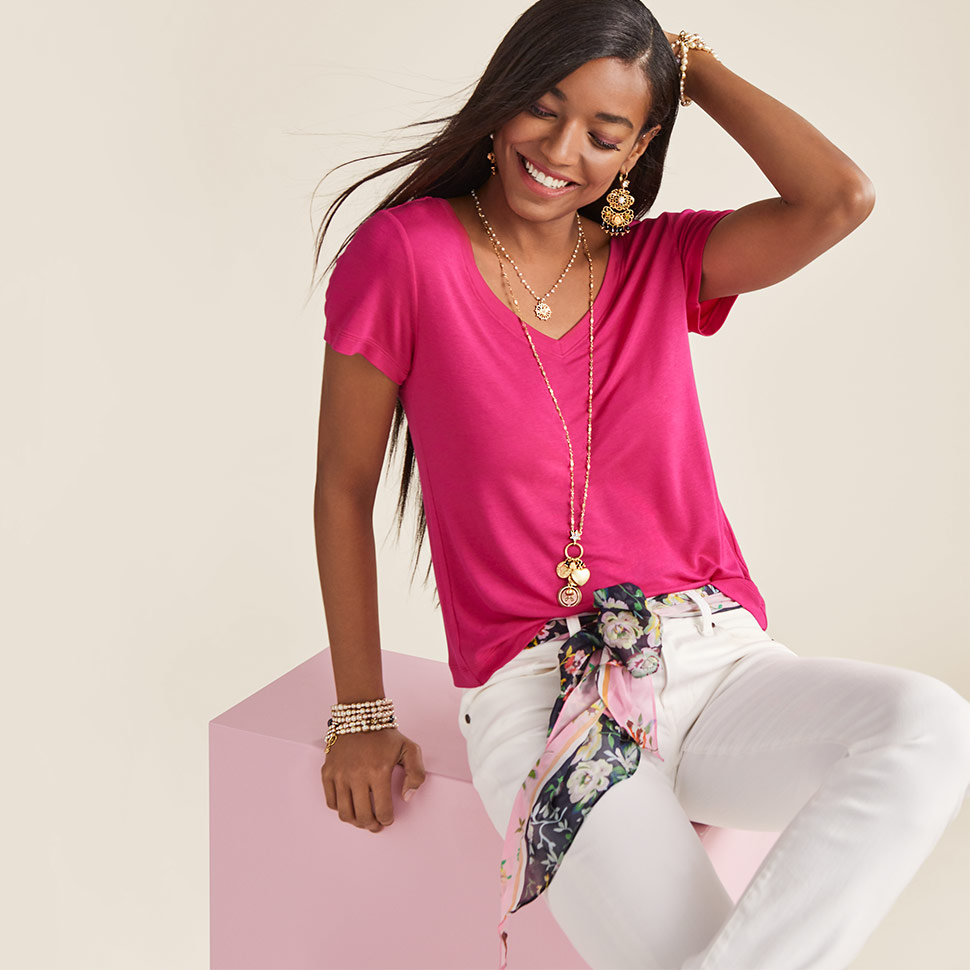 There you have it—a comprehensive list of our hottest New Arrivals. We're so glad to finally share our excitement for this Collection with the cabi community. Which piece is #1 on your favorites? Let us know in the comments below, but more importantly, let your Stylist know so that you don't miss out on getting these fabulous styles!