This Mother's Day, we wanted to honor one mother who has gone above and beyond with a giveaway trip for two to Los Angeles, including a full makeover experience. We turned to you to nominate that special someone by answering the following question on Facebook: "Who you think deserves this special gift and why?"The winner would receive a personal styling session with cabi's Fashion Director, Becky Jantzen, a full makeover including hair and makeup done by our very own glam squad, and a professional photoshoot.
We picked an inspiring mother, Michelle Thompson. Michelle is a light in the lives of everyone who knows her and couldn't be more deserving of this weekend getaway. Michelle is a retired nurse who lives on a farm with numerous animals including a horse named Flicka, whom she loves dearly. Her passions include going camping, crocheting, and sewing. She selected her daughter-in-law, Rachel, to join her on this makeover trip. Rachel is a mother of four boys who are between the ages of 10 and 15. She has a pond in her backyard that serves as their private beach in the summer and ice-skating rink in the winter. Now, both Michelle and Rachel work for the construction company owned by Michelle's husband and son (Rachel's husband). Read below to see how we treated them to a fabulous Mother's Day weekend!
Michelle and Rachel arrived in L.A. early on Thursday morning, and a car service picked them up and took them to the Hotel Maya in Long Beach. They went out to lunch with the cabi Home Office Team at a restaurant called Nick's on 2ndin Downtown Long Beach. After spending the afternoon relaxing at the hotel, they had an elegant dinner at Fuego and enjoyed a stunning sunset from their ocean view balcony.
On Friday morning, Michelle and Rachel were driven to the cabi Home Office where Becky Jantzen greeted them for a private styling session. They each picked two outfits they loved and received styling tips from Becky. Additionally, they met the Design Team and Kris Kim, one of our Designers, customized a pair of Cinch Skinny jeans for Rachel.
Once they were styled by Becky, the two ladies were on their way to the Martinez-Samuel Salon where they were met by the cabi glam squad, including cabi's go-to hairstylist, Joseph Chase. Michelle received low-lights and a blow out, and Rachel got highlights and some flouncy curls.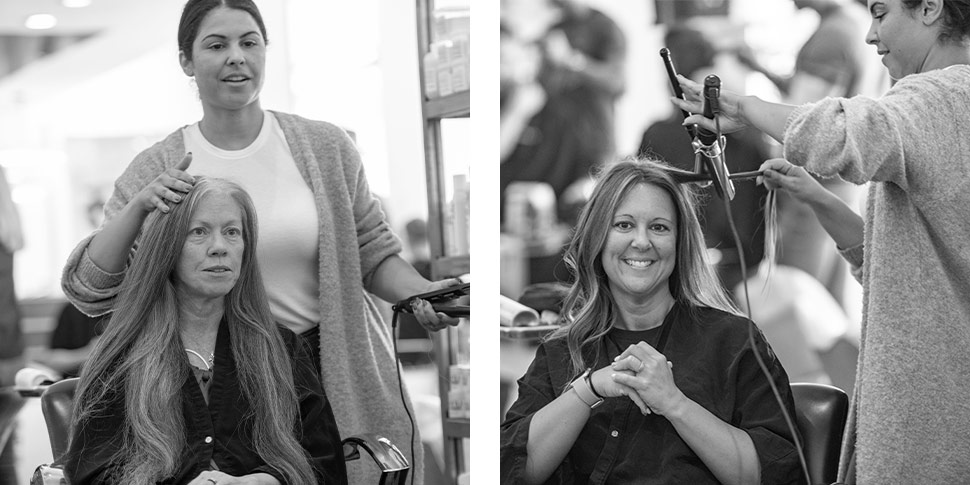 Once their hair looked picture perfect, they each had a turn in the makeup chair. They both went for a look that would make the perfect transition from day to night.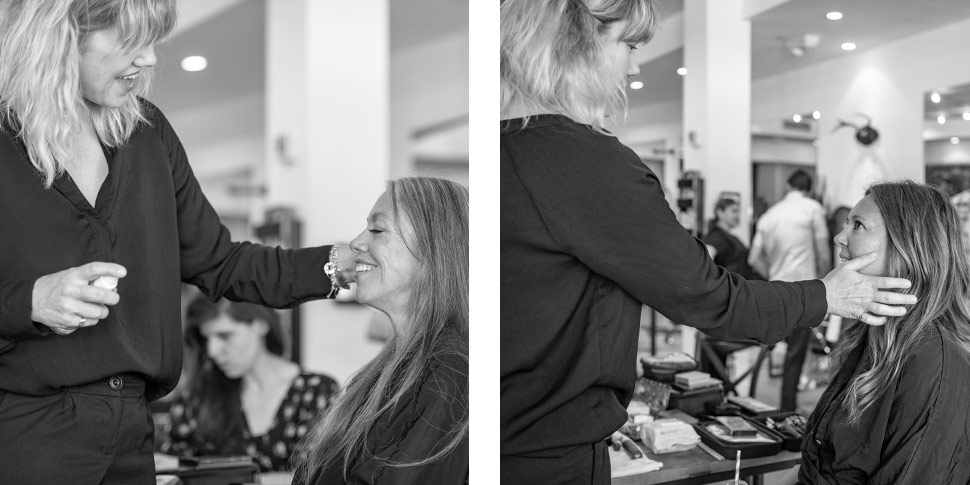 Once they were ready for their close up, the women participated in a private photoshoot, featuring their new looks, cast against the L.A. landmarks on the Sunset Strip such as Fred Segal and Mel's Diner.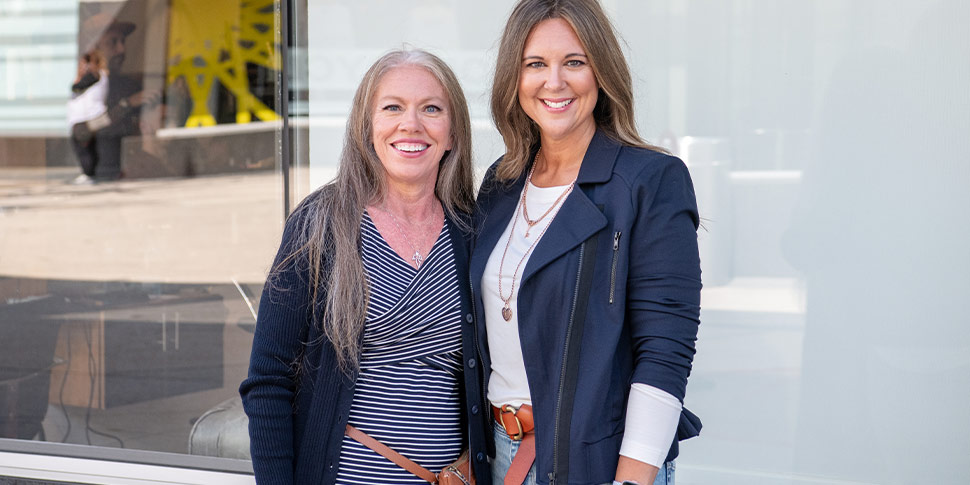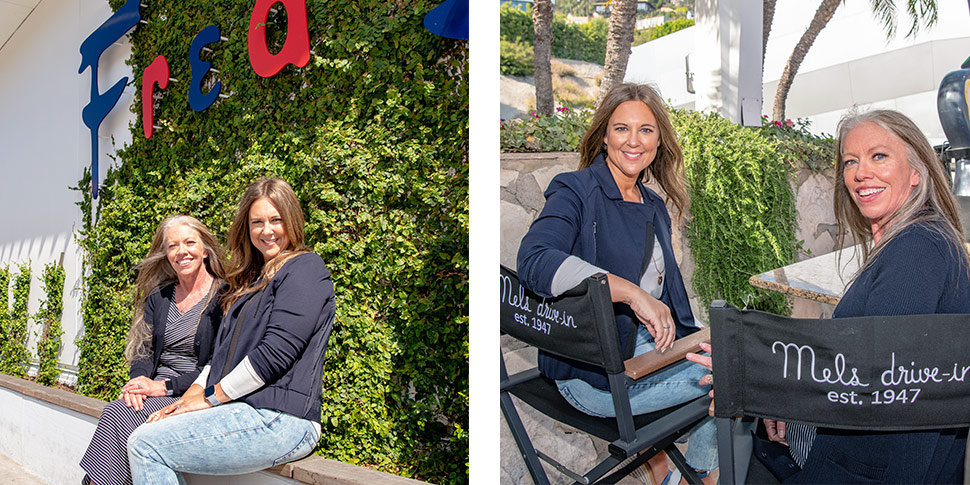 Once they were finished with the photoshoot, the ladies were taken around to see some of the most iconic spots in L.A., including the Beverly Hills Hotel, Rodeo Drive, and the Miracle Mile. The night was finished with a delicious meal at Republique, one of L.A.'s hottest restaurants.
The next day, Michelle and Rachel headed back home to Ohio in some stylish new clothes after having a wonderfully glamorous time in Los Angeles. That's a wrap!
Thank you Michelle and Rachel for joining us on this Mother's Day Makeover! It was the perfect way to celebrate this holiday. While Mother's Day is a special day of gratitude and appreciation, we celebrate the strong, gifted, caring mothers of the world everyday here at cabi. How will you celebrate Mother's Day this year? Share your own itinerary in the comments below, and let us know what you plan to wear! We wish you all a very happy Mother's Day!