Are you feeling like your style is missing that extra little something? What's the cure, you ask? A mani-pedi! When we think of putting those finishing touches on an outfit, we think of accessories: sunglasses, hats, and jewelry, but we often forget about nail polish. A thoughtful mani-pedi color combo can show you put that extra time and effort into completing your look. Go for a neutral tone if you want an easy pairing option or a bold bright hue to punctuate an outfit. Just like a fresh manicure can show off your rings, a bold pedicure will show off your shoes. You can match the color to your outfit or contrast it; you can choose glossy or matte, shimmery or sparkly—the options are limitless! We spend so much time curating a manicured wardrobe, so be sure to take that extra step and get an actual manicure pedicure! Check out these five mani-pedi combos for some summer inspiration, and then book your appointment at a local salon, stat

We're suckers for a pucker; an ice-cold pink lemonade is the perfect combination of sweet and sour. Let this ultimate summer beverage inspire your next nail hue. A delicate ballerina pink paired with a vibrant yellow is the answer. The pink will match the undertones of our Picnic Cardigan while the yellow provides an intriguing contrast.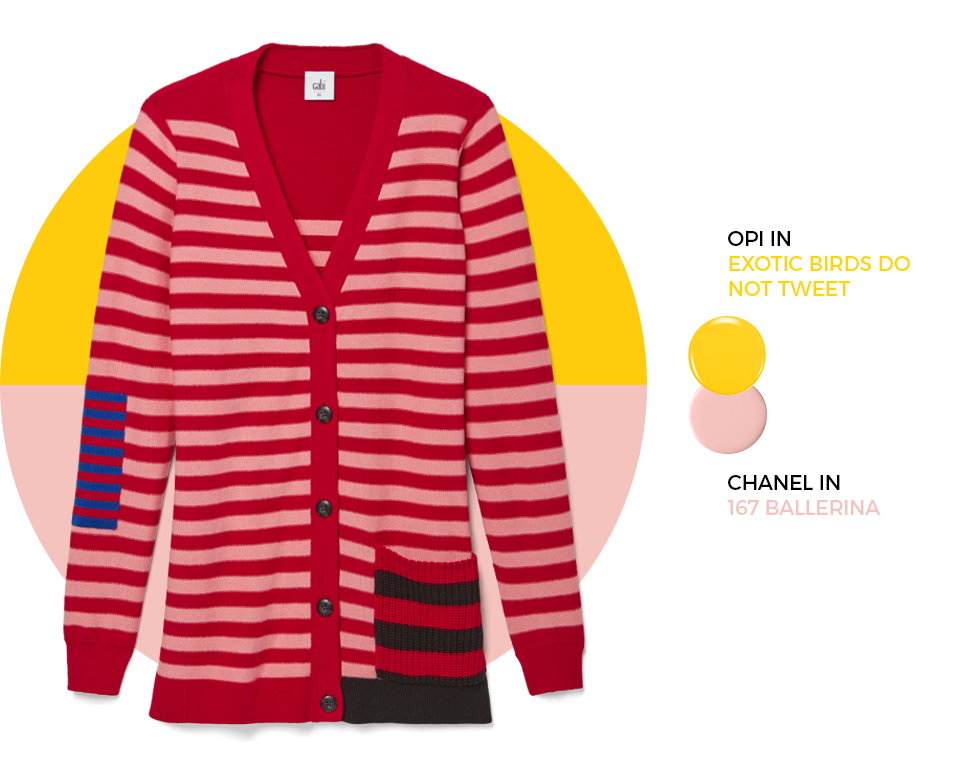 Orange and blue has been an eye-pleasing color combo for as long as we can remember, which is why our Spring Blouse is a seasonal favorite, featuring a delicate falling poppy pattern cast against an elegant navy background. Take this color combo and run with it, using a full-bodied navy for your manicure and an orange on your toes.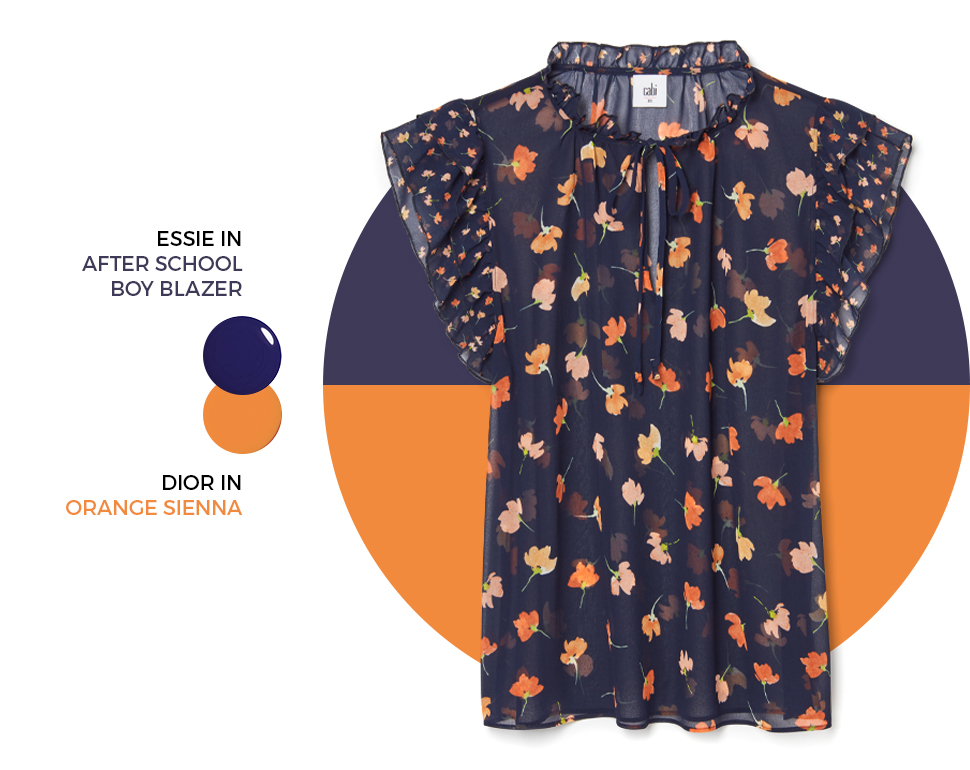 Don't let shades of green go forgotten when choosing a nail polish! A muted earth tone paired with a classy neutral will give you plenty of pairing options all season long. Try a dark green manicure inspired by our Expedition Jacket in conjunction with a gentle nude on your toes.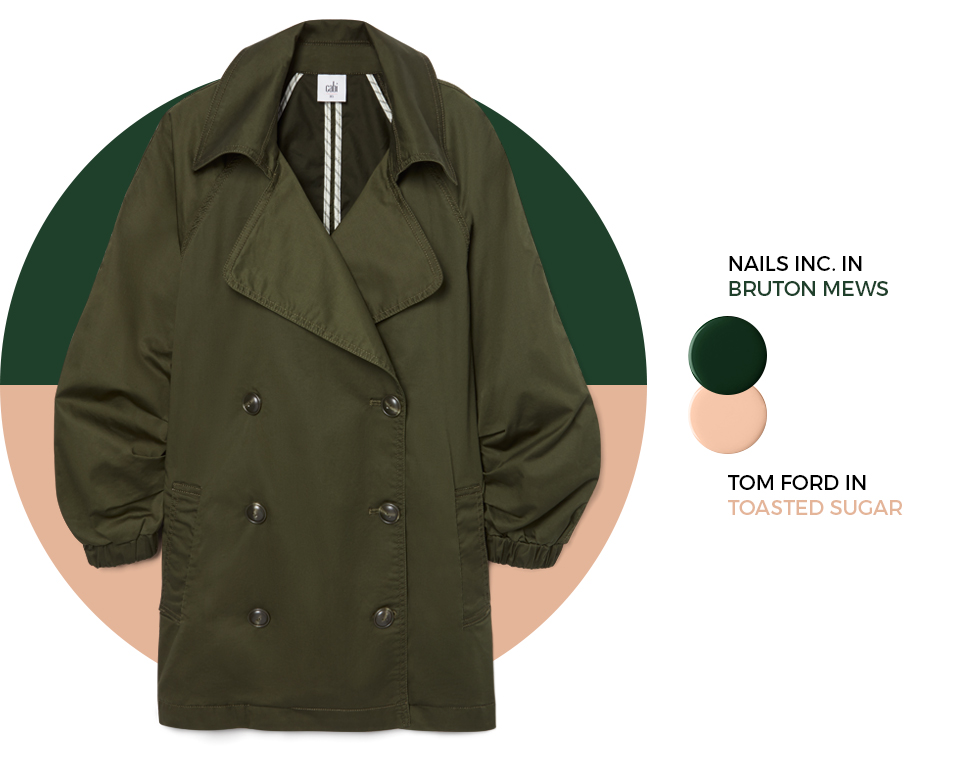 A white polish is a gorgeous choice, especially if you've got that summer glow. Pair it with a bold red for a patriotic color combination. Try this mani-pedi with our Flag Blouse for the complete trifecta of red, white, and blue!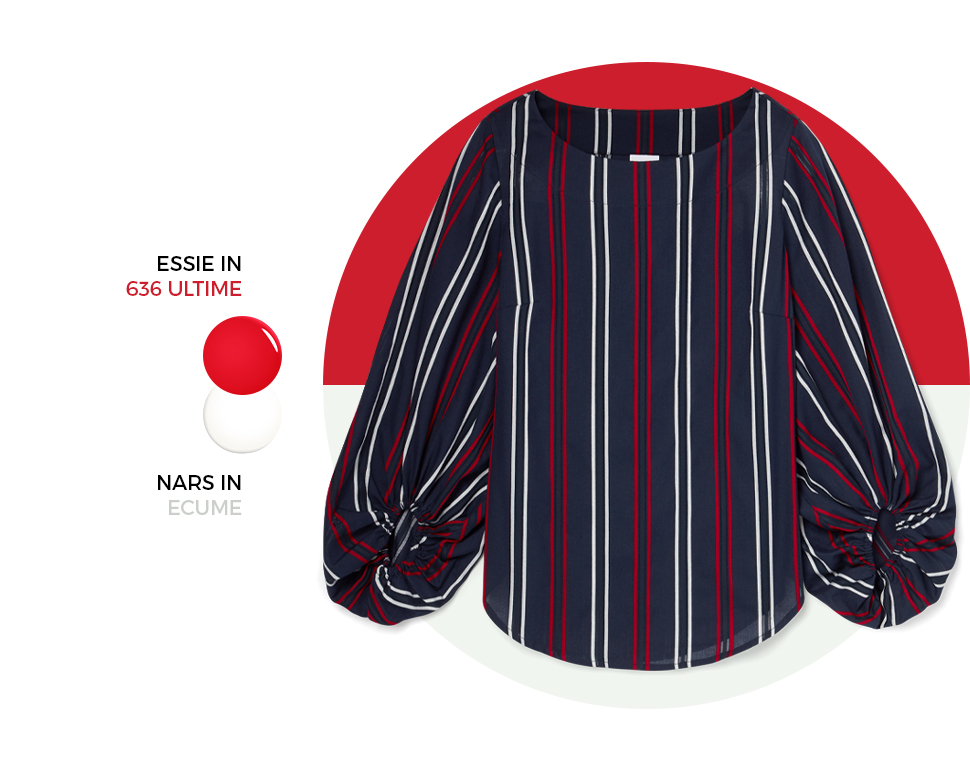 Nothing beats the crystal clear, turquoise waters of the Caribbean. Whether you're dreaming about your next getaway or already have one booked, channel the exquisite colors of the beach in your polish! This last color combo is inspired by our Wraparound Blouse which features a beautiful color gradient from deep blue to bright yellow. A polish with a gentle shimmer will glisten in the sun!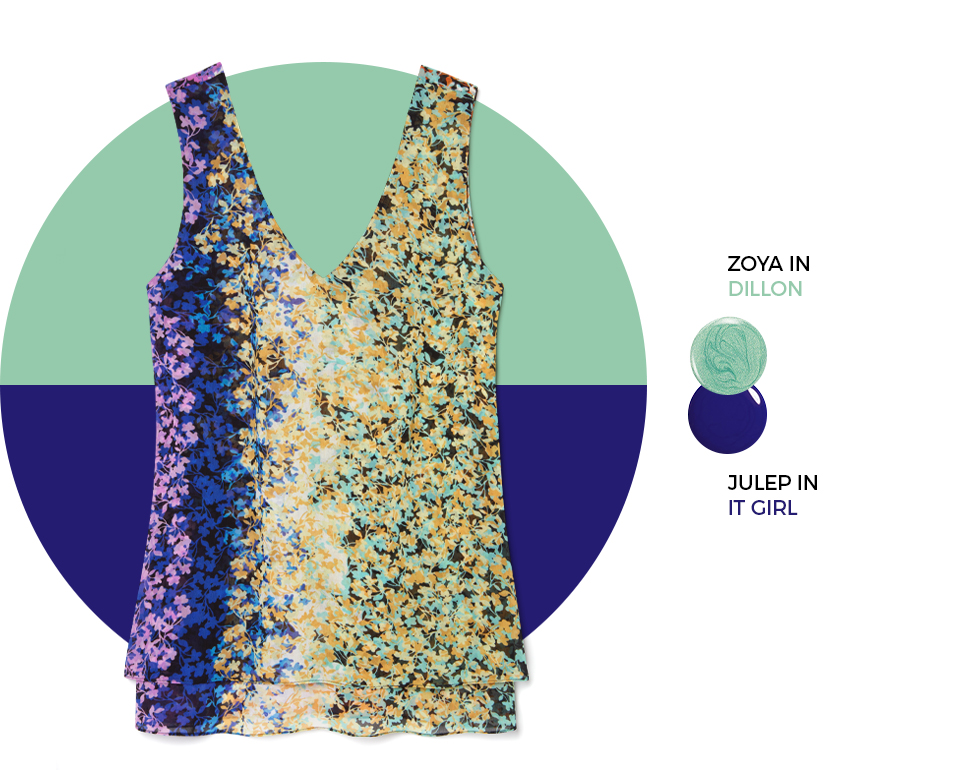 Base coat, topcoat, leather coat, and raincoat! Your nail polish is just as important as your other style elements. Polish off your outfit with a mani-pedi combo that shows you thought about every detail. What colors will you choose at the salon? Let us know in the comments below, and maybe you'll inspire a new dynamic duo we hadn't thought of!