We're showcasing the 13 items that make up our first Spring New Arrivals Collection, which will be available for online purchase beginning March 25. Lucky you—you get a sneak peek so you can learn about the items before their official release and request to pre-order your favorites through your Stylist. Check out the exclusive video to get the complete picture of these pieces so you're ready when we shout "on your mark, get set, order!"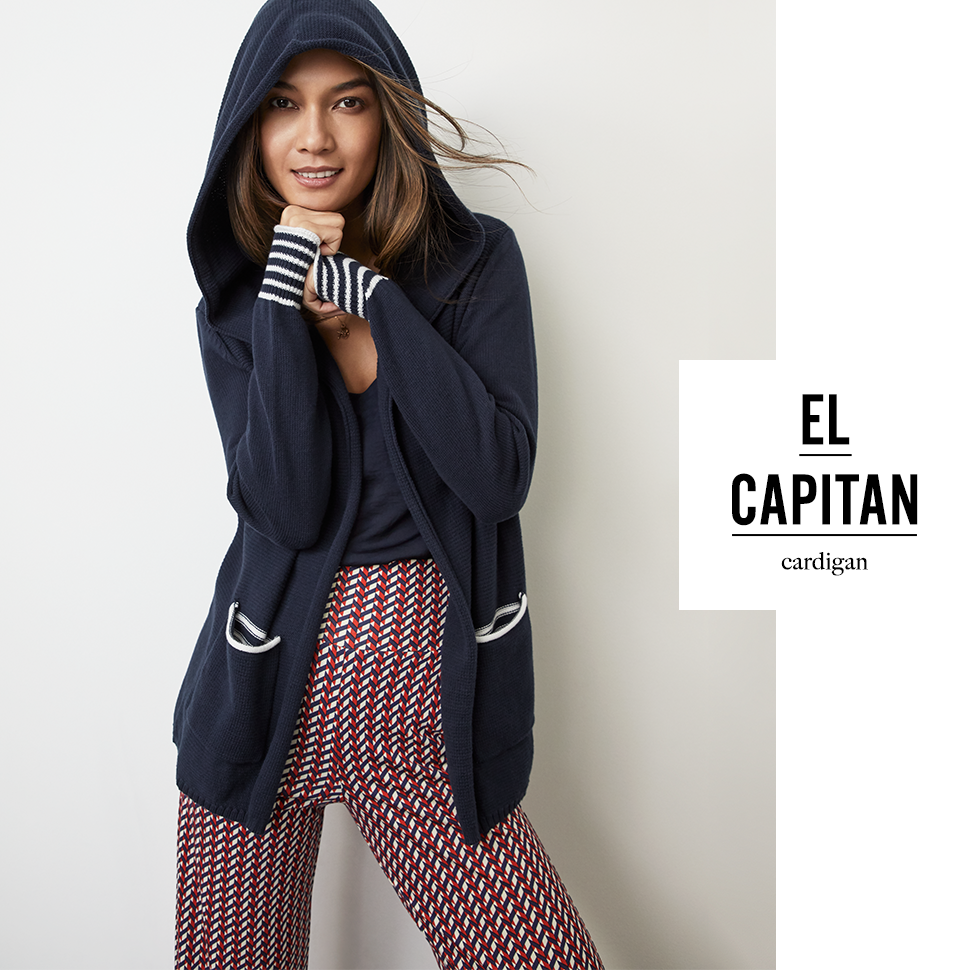 El Capitan Cardigan
No matter the outfit, you're sure to rock the El Capitan Cardigan, a navy, open-design cardigan with nautical inspired elements. This layer is done in a mid-weight sweater knit with striped detailing on the pockets and at the cuffs. Great for those cool spring evenings.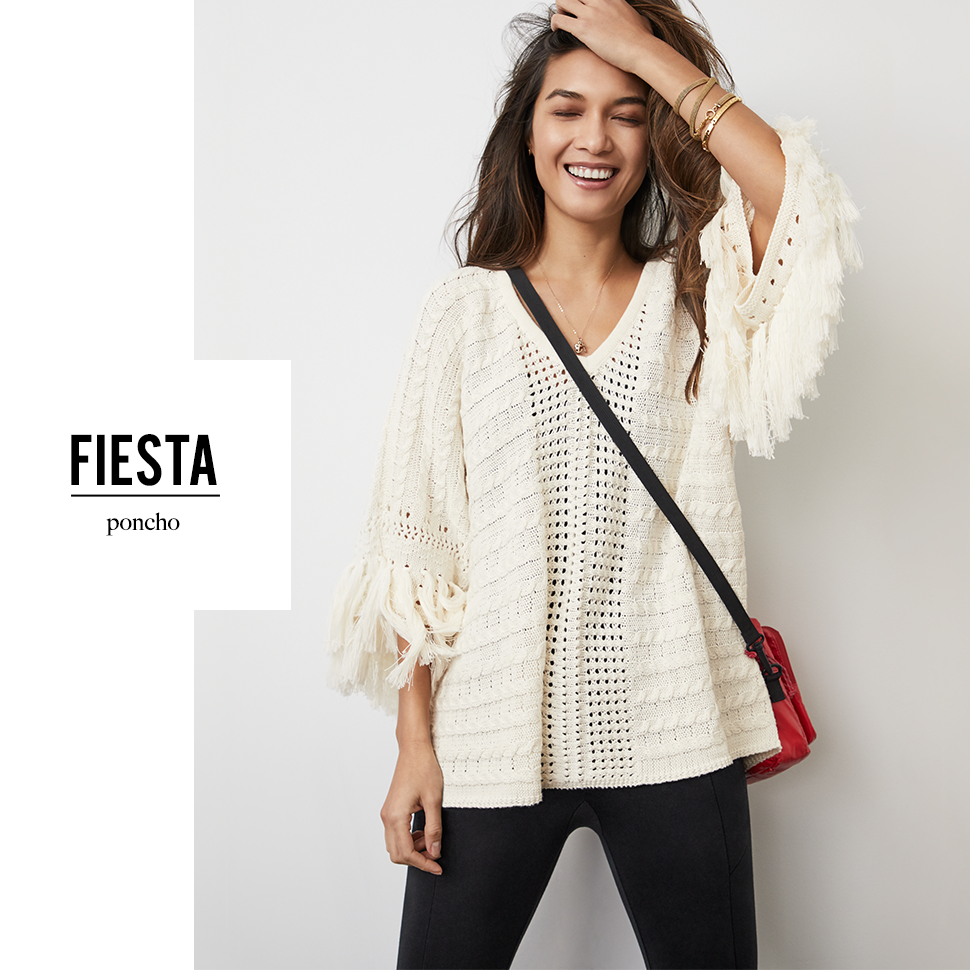 Fiesta Poncho
You'll be the life of the party when wearing the Fiesta Poncho, an oversized sweater with wide sleeves and fringe detailing. For those who love sweaters all year long, this is just the pick for you—a summery cable and pointelle knit that looks great with a pair of cut-off shorts!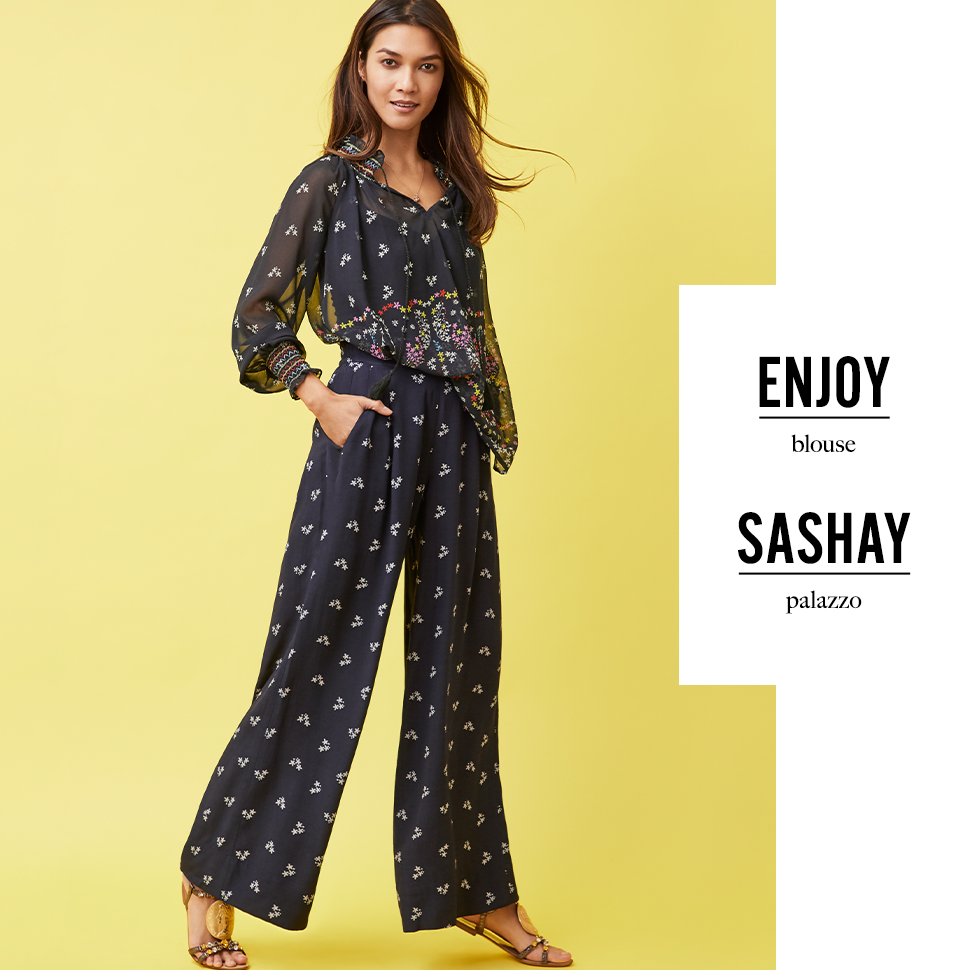 Enjoy Blouse
Style isn't only about looking good, it's about feeling good! Fit right into our Wear a Smile trend in the Enjoy Blouse. This navy floral-printed blouse with raglan sleeves features darling tassel detailing and pairs with the Sashay Palazzo for a fully coordinated look. What a joy!
Sashay Palazzo
Sashay away in the Sashay Palazzo, a wide-legged, pull-on trouser that's sure to inspire some dancing. These bottoms feature a high waist design in a crepe fabrication for ultimate flow. Pair it with the Enjoy Top for a full jumpsuit ensemble.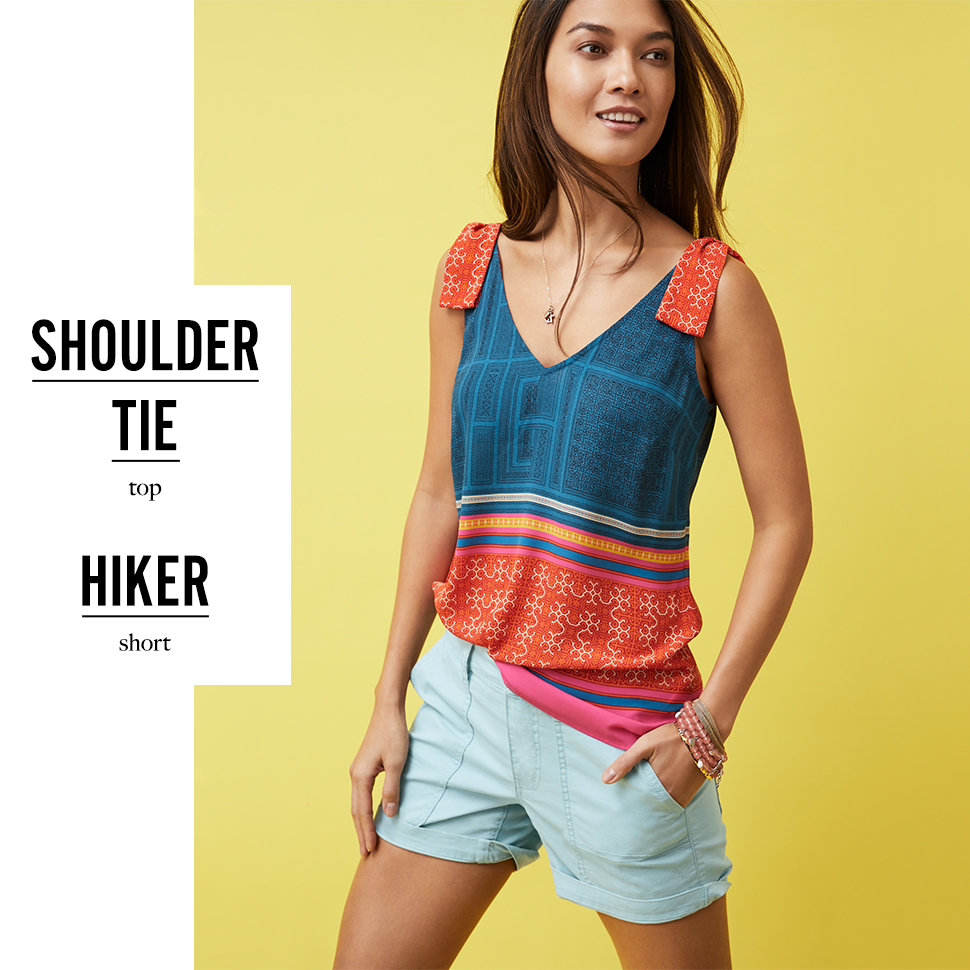 Shoulder Tie Top
You shoulder a ton of responsibility in your day-to-day life—give yourself a pat on the back with the Shoulder Tie Top, an easy-fitting sleeveless top with darling, decorative bows at the shoulders. With a print inspired by vintage embroidery, this top fits right in with the Agent Americana trend.
Hiker Short
Throw on this season's Hiker Short, an ideal summer short done in a baby blue hue for your next trip up the mountain. They feature just the right amount of coverage and a comfy stretch fabrication that'll help get you to the highest peak!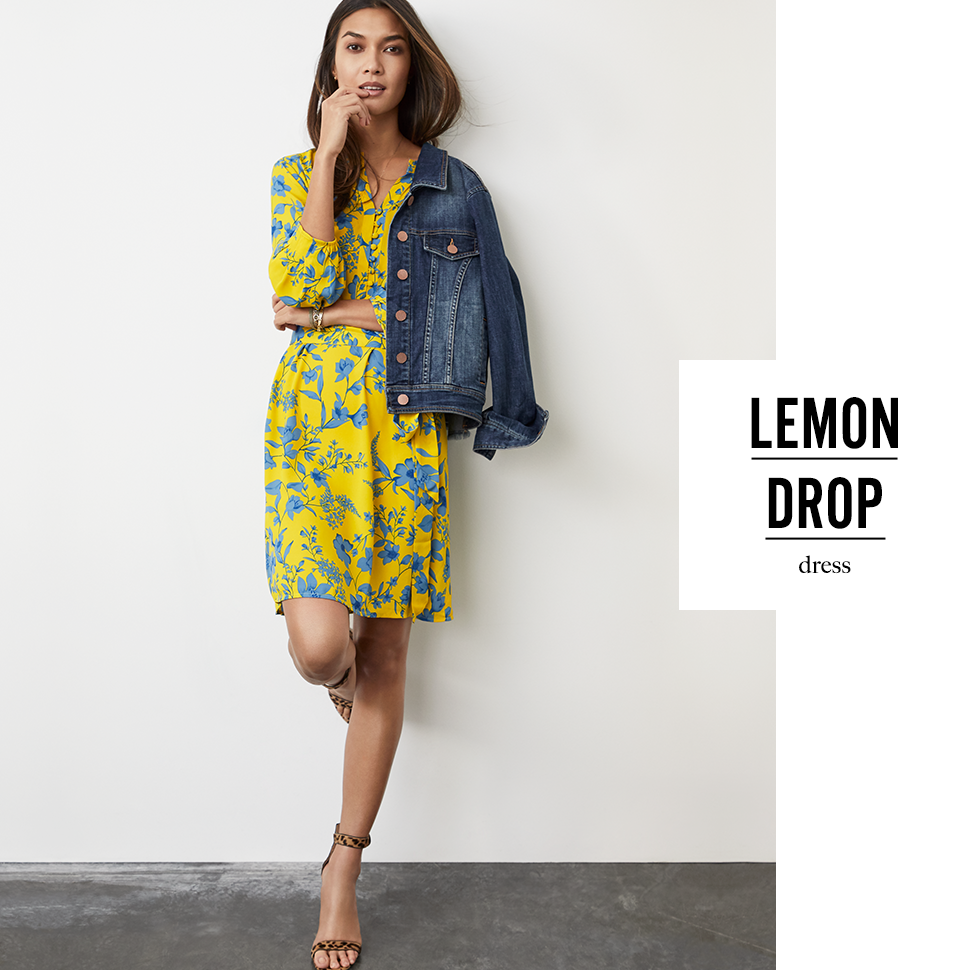 Lemon Drop Dress
Yellow is the ultimate summer color. Wear a Smile in the Lemon Drop Dress, a yellow and blue floral A-line dress with a self-tie at the waist. This one-and-done number can be worn as a beach cover-up on vacation or on its own with a pair of wedges and a contrasting purse.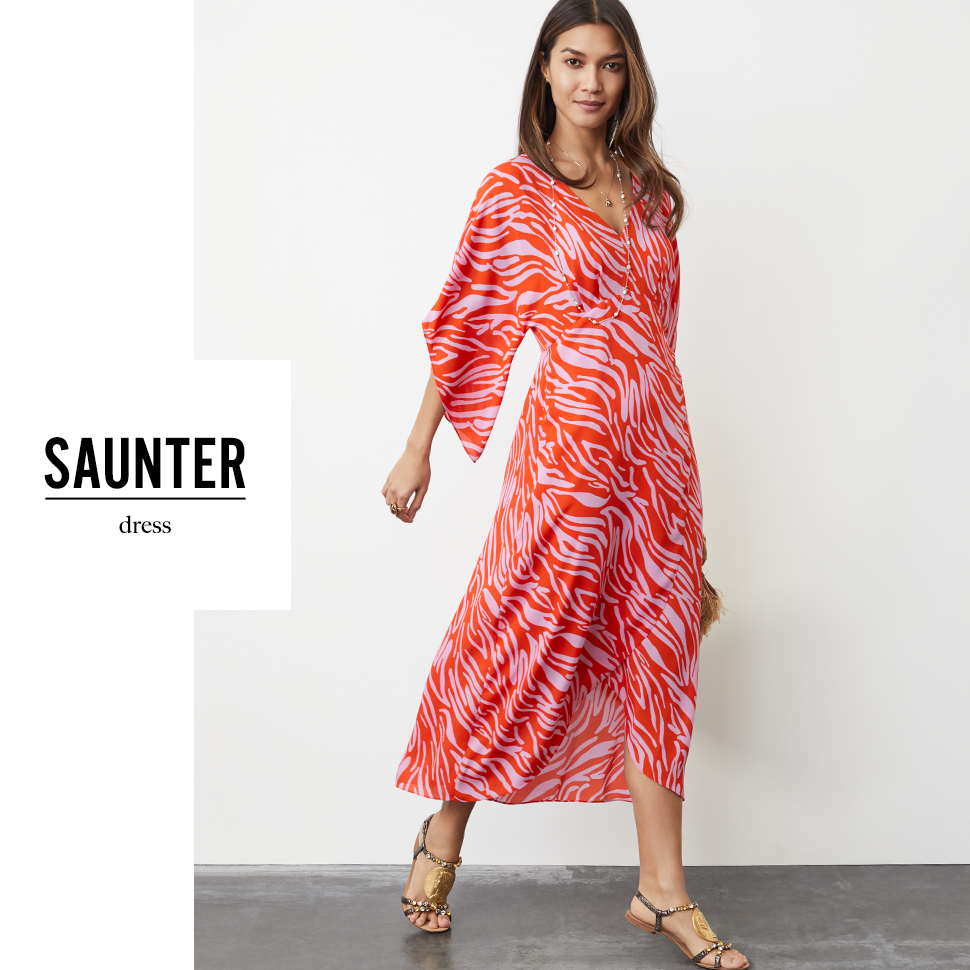 Saunter Dress
Take a beat from all that running around and slow down in the Saunter Dress, a red and lavender, skin print maxi dress. The design features an empire seam that nips you at the waist and finishes with a flowy hemline. Perfect for those dressier summer occasions.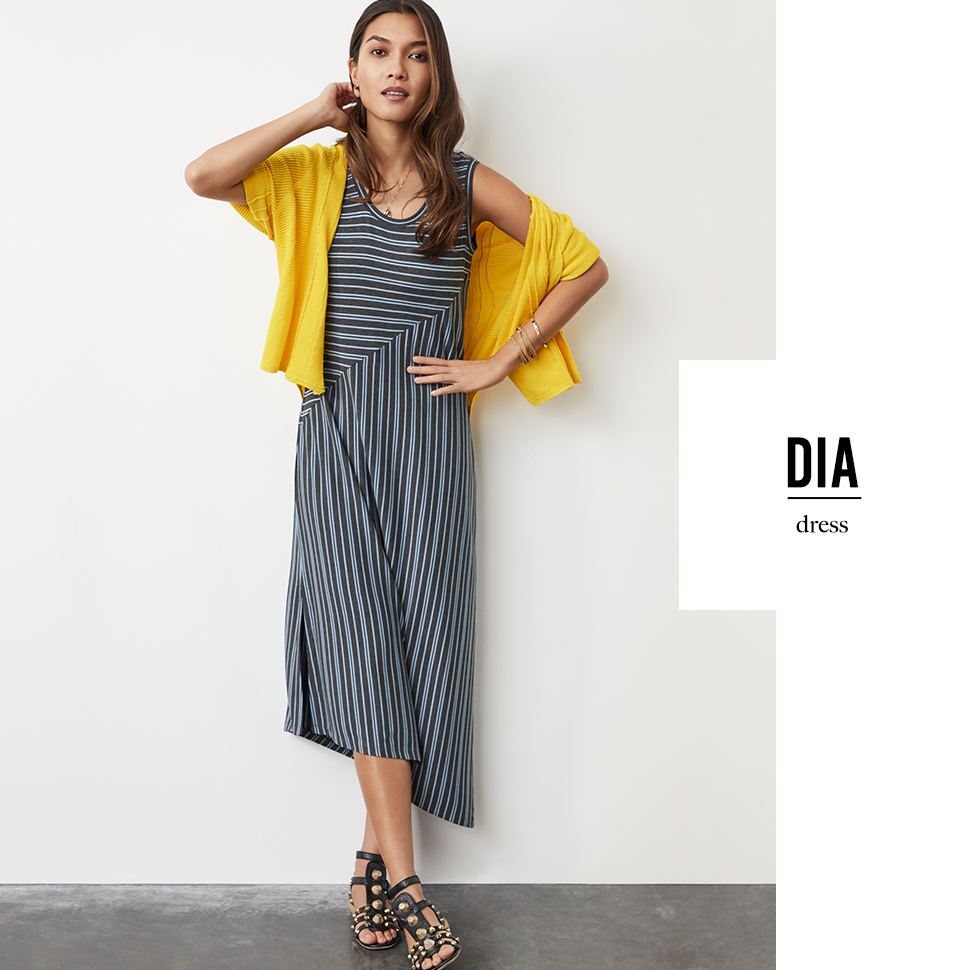 Dia Dress
Slip into the Dia Dress, an ultra-flattering diagonal-striped maxi dress done in a charcoal and baby blue stripe. With its super-soft baby rib fabrication, we guarantee you'll never want to take it off. Add this dress to your packing list for your next tropical getaway!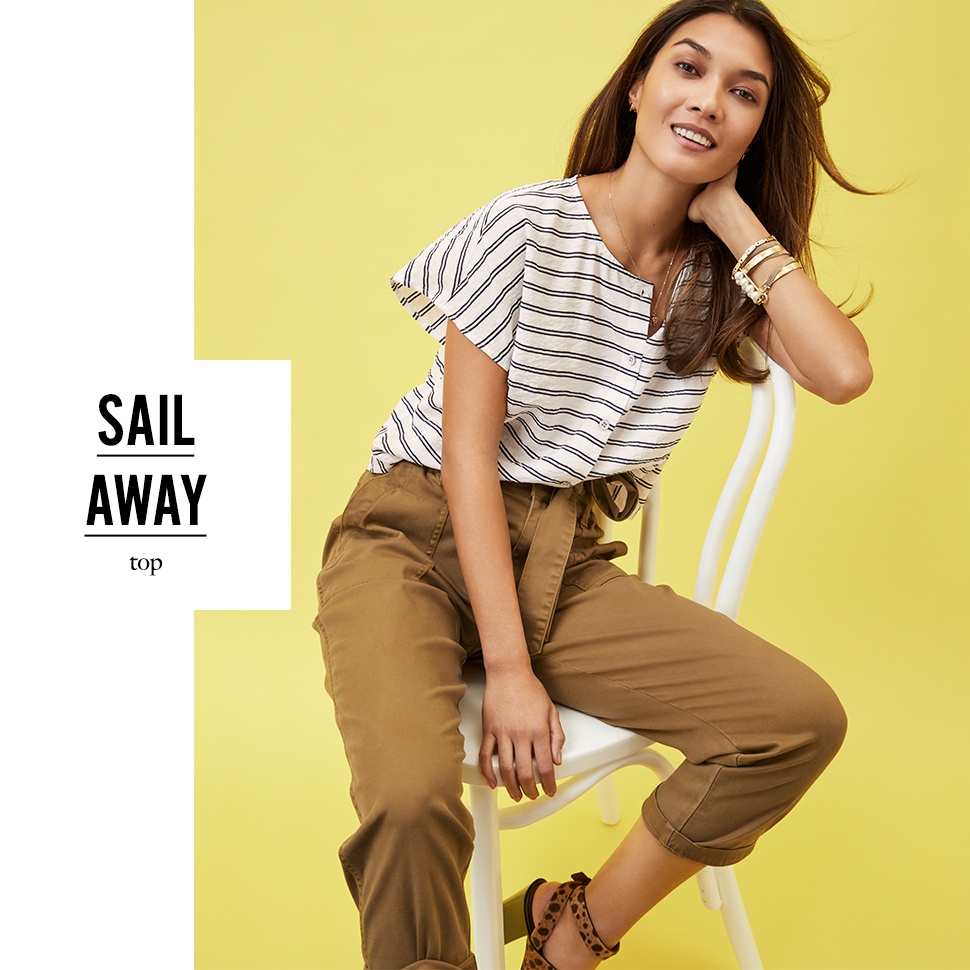 Sail Away Top
We're fully on board for the Sail Away Top and we're sure you'll be too. This black and white horizontal-striped crop top, with cap sleeves, features a button-up design and a boxy shape. Feeling spunky? Tie it up in the front for an alternative styling option.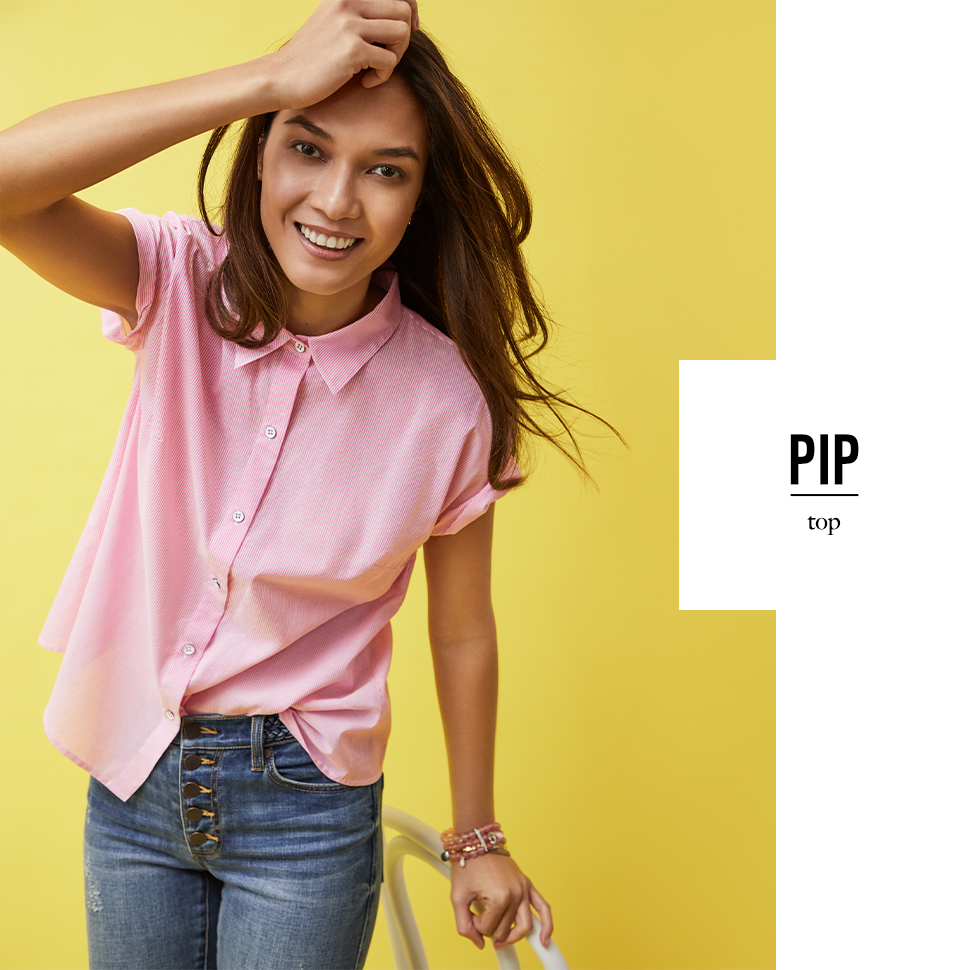 Pip Top
You'll have no choice but to Pink Out Loud in the Pip Top, a pink and white striped short-sleeved top that's sure to brighten your day. With a button-front closure and traditional collar design, this top adds just the right amount of color to a classic summer design.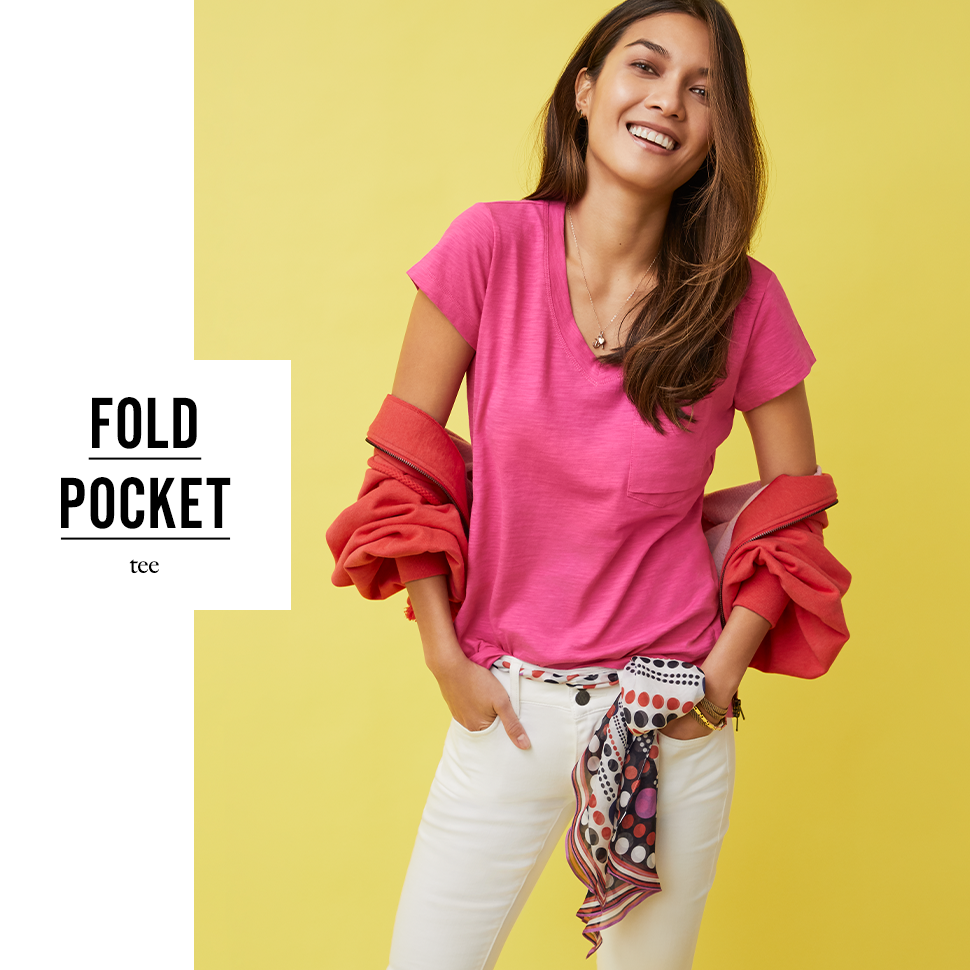 Fold Pocket Tee
A classic tee is a must-have in the warmer months. The Fold Pocket Tee puts the "loud" in Pink Out Loud done in a bright fuchsia hue. This standard pocket T-shirt design features short sleeves and a V-neckline. Pair with white denim for a standout look.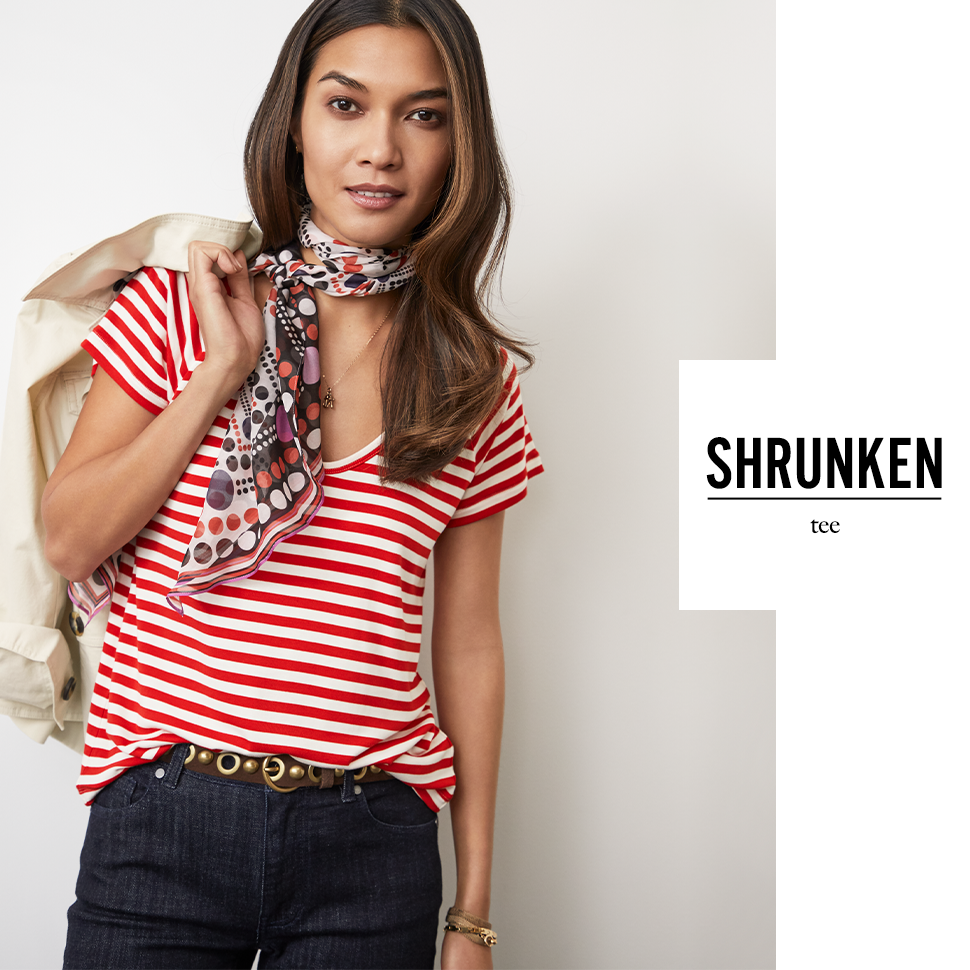 Shrunken Tee
Forget about your white tees for a moment and reach for the Shrunken Tee, a red and white striped tee with raglan short sleeves. This playful summer top is done in our baby rib fabrication, making it the perfect blend of style and comfort.
Now that you've read our take on the New Arrivals Collection, it's your turn to run with it. We're passing the baton so you can share some styling advice of your own with the cabi community. Tell us how you plan to style these items, and share your ideas in the comments below. On your mark, get set…go!