What has been one of our favorite activities to stay entertained while we have been all staying home? Reading fashion blogs, of course! Today, we're highlighting a few of our favorite blogs that showcase the Spring 2020 Collection in all its glory. Take a look at how these women wore the Collection and how fashion was able to lift their spirits during difficult times!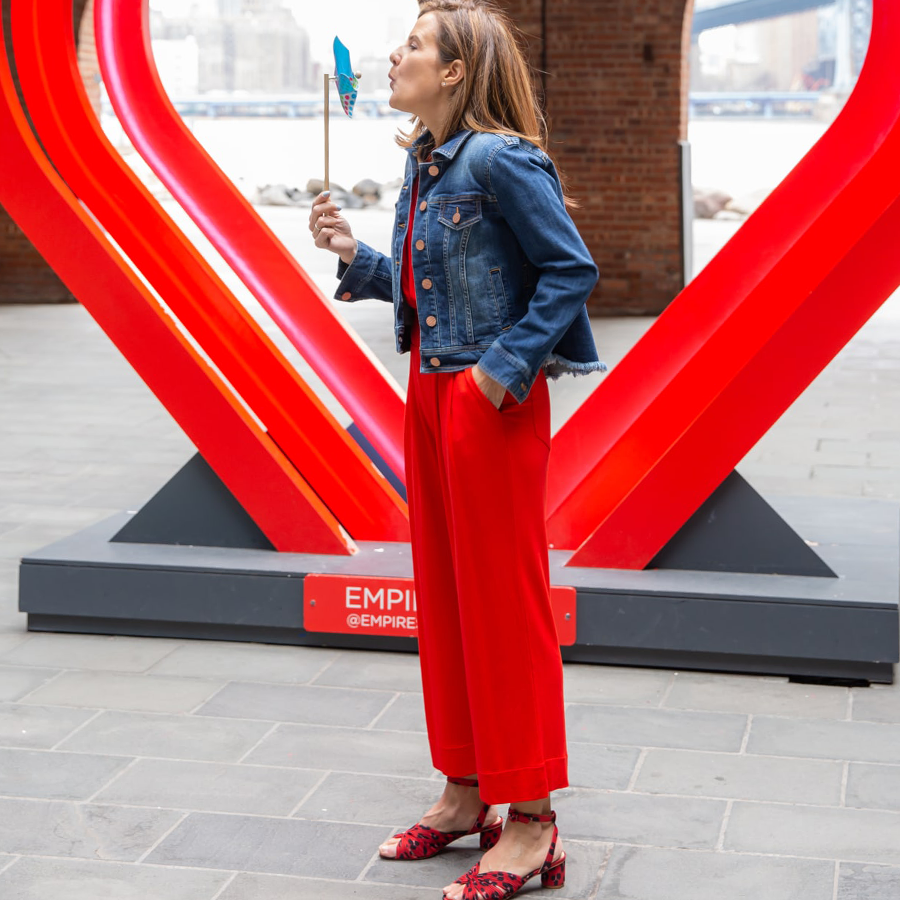 Fashion for Right Now with Momtrends
Nicole Feliciano, mastermind behind Momtrends, let us in on how she styled herself this spring, considering all that was going on in the world. Pieces like the Uptown Jumpsuit, which she calls "an instant outfit," and the Dylan Jacket that she layers on top of just about everything were her go-to choices. She also took this time to be in touch with her cabi Stylist, brainstorming outfit ideas and learning new styling tips and tricks. Read more about how she turned to her wardrobe in an unprecedented time.
Adventurous Style with Crazy Blonde Life
It seems that there's nothing Suzanne Smith won't try when it comes to outfits! She really dove into the Spring 2020 Collection, touching on every trend, color scheme, and silhouette! And let us say, she looks fabulous in it all! She says cabi has made it easy for her to get dressed…score! That's our ultimate goal. Check out her post to learn more about her cabi story and her helpful hints when it comes to styling!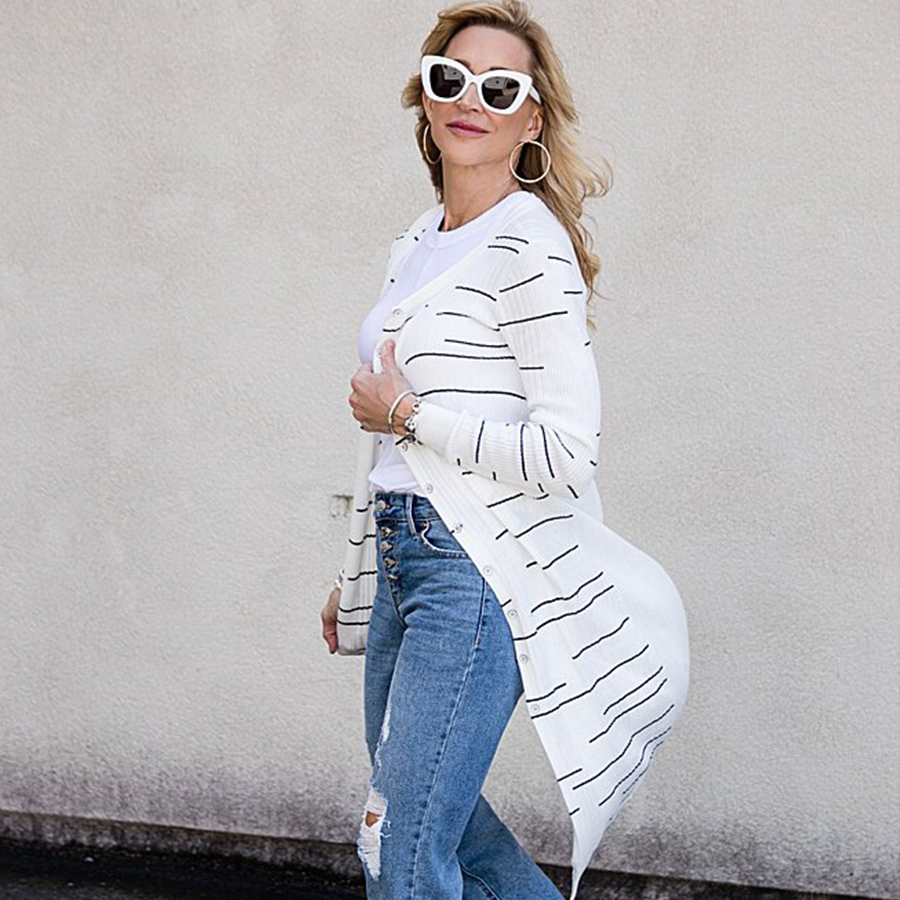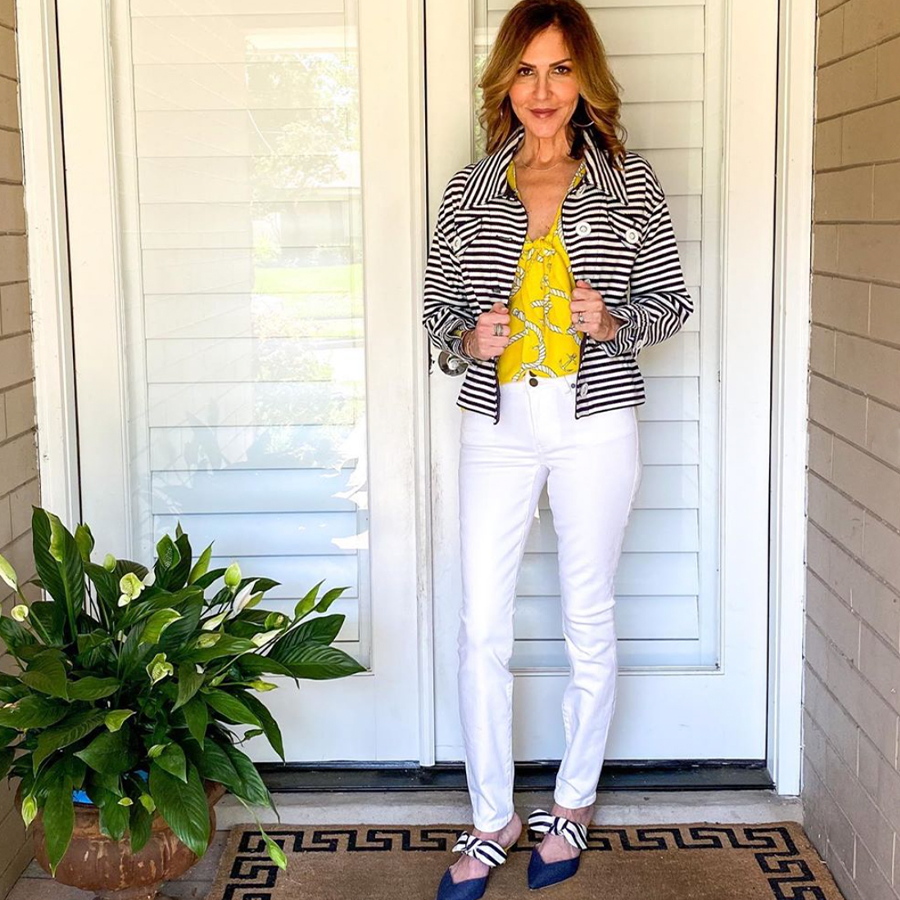 50 Shades of Kelley, Countless Outfits
Kelley McCoy made her very own wardrobe capsule on her blog, 50 Shades of Kelley, using 3 different bottoms and creating 3 different outfits for each. That tallies up to a total of nine stylish, expertly-crafted outfits, but truthfully, the options are limitless! That's what she loves most about cabi—not only how easy the pieces are to pair with one another within a given Collection but also how easily they pair back to pieces from season's past (and future!). Check out her post to give one of her outfits a try or maybe use her advice as inspiration to try creating your very own capsule out of the items in your wardrobe!
Gathering Florals with The Hunter Collector
Fashion blogger Zia Domic has fallen in love with the versatile Derby Dress. She even wore it as a loose, robe-like wrap around the house while relaxing at home. One thing that kept a smile on her face during these unprecedented times was the promise of receiving some clothes in the mail from recent online orders. She was able to participate in our online Front Row Fashion Experience to see the Spring 2020 Collection in action and can't wait to wear her new orders…whether at home or not!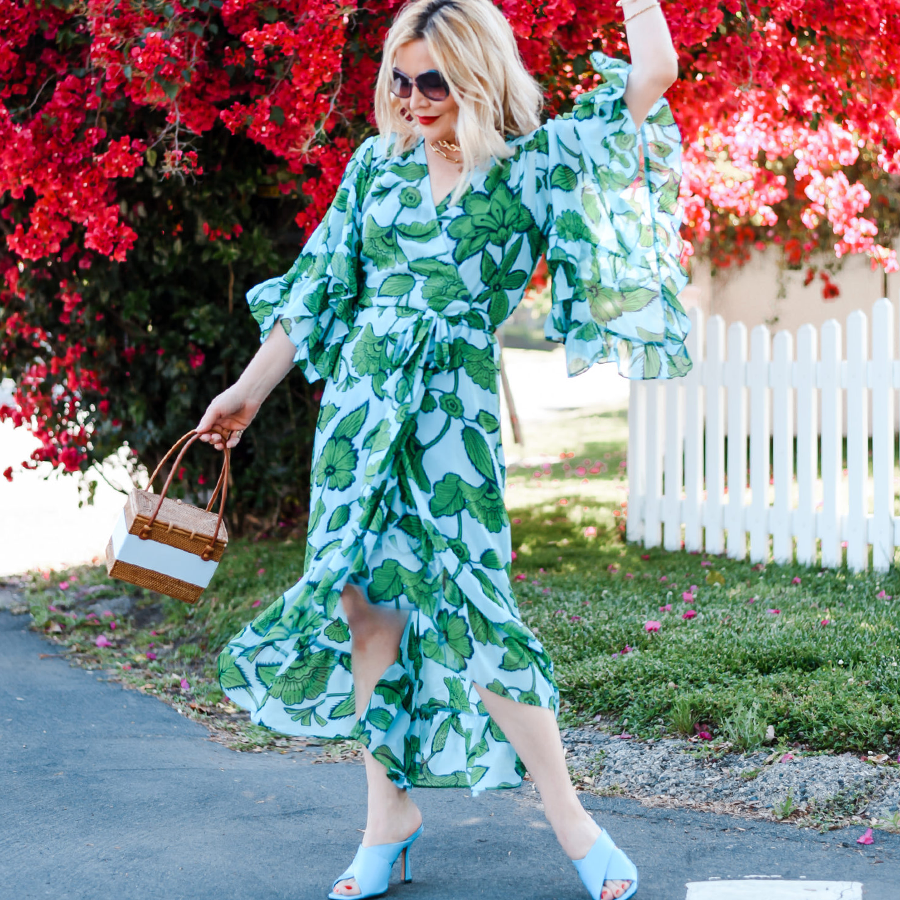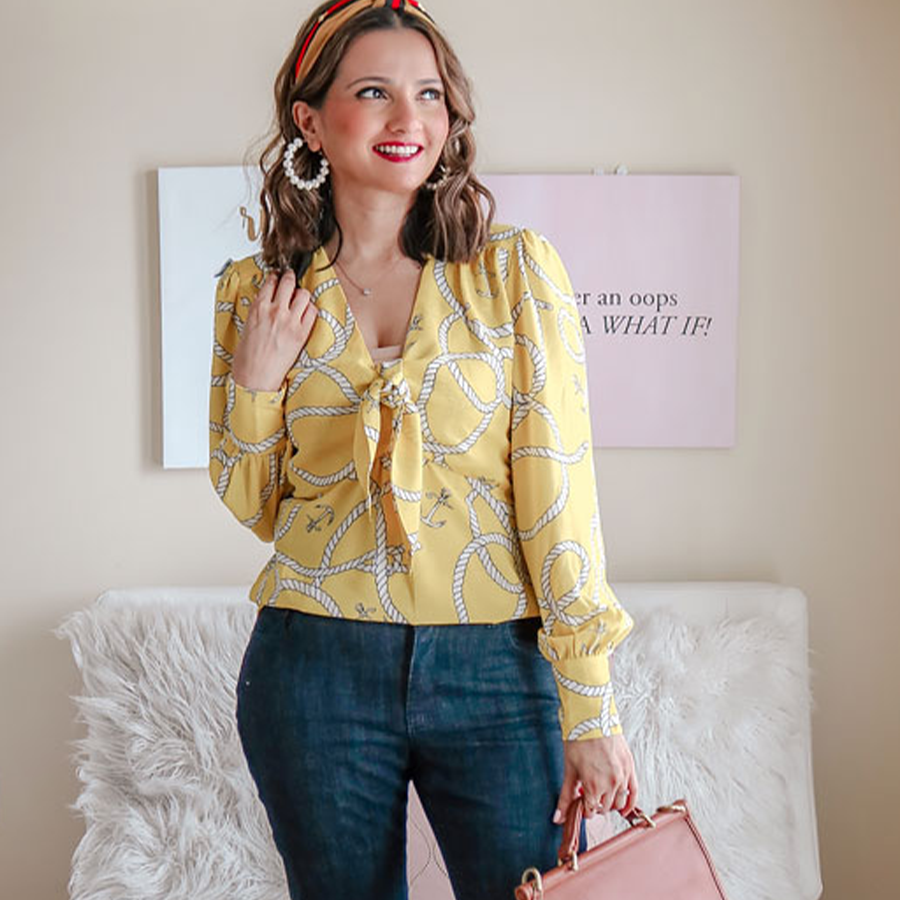 Dressing up and Staying Home with Ella Pretty Blog
Ella did her part in helping to #flattenthecurve by staying home, but she didn't let this stop her from dressing up! Whenever you're feeling down or simply "blah," freshening up and throwing on a nice outfit is an instant mood booster, a little lesson she learned from her grandfather. She gravitated toward the happy-go-lucky Reef Knot Blouse styled with the Trouser Jean for a little flare. Her accessories are also on point so be sure to check out her post to see the full look. 
Stripey Coral's Take on White
Like everyone, London-based Coral Manson is looking forward to a time when we can all safely go out into the world, dreaming of the outfits she'll create and get to take out for a test drive. When it comes to her sense of style, she likes to live on the edge, going for pieces like white denim and bold toppers. One of the outfits she can't wait to wear features the white Cinch Skinny jeans paired back to the white Province Tank, finished off with the Library Jacket for a pop of green plaid. Check out her post to see the full outfit!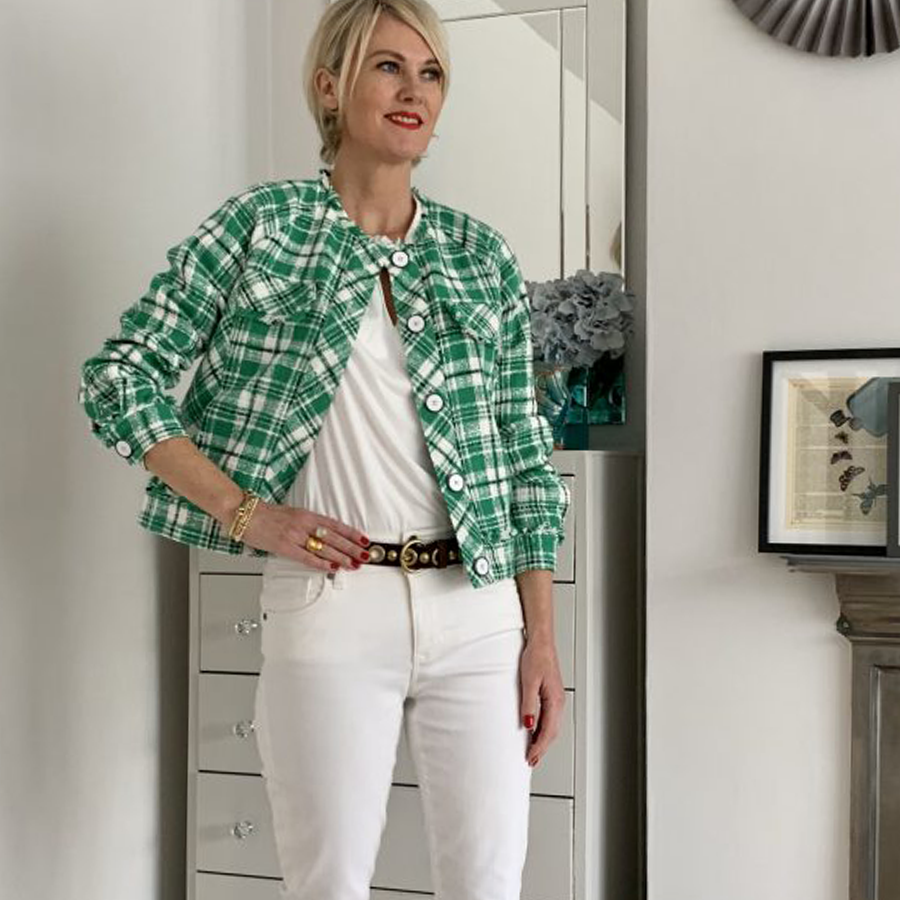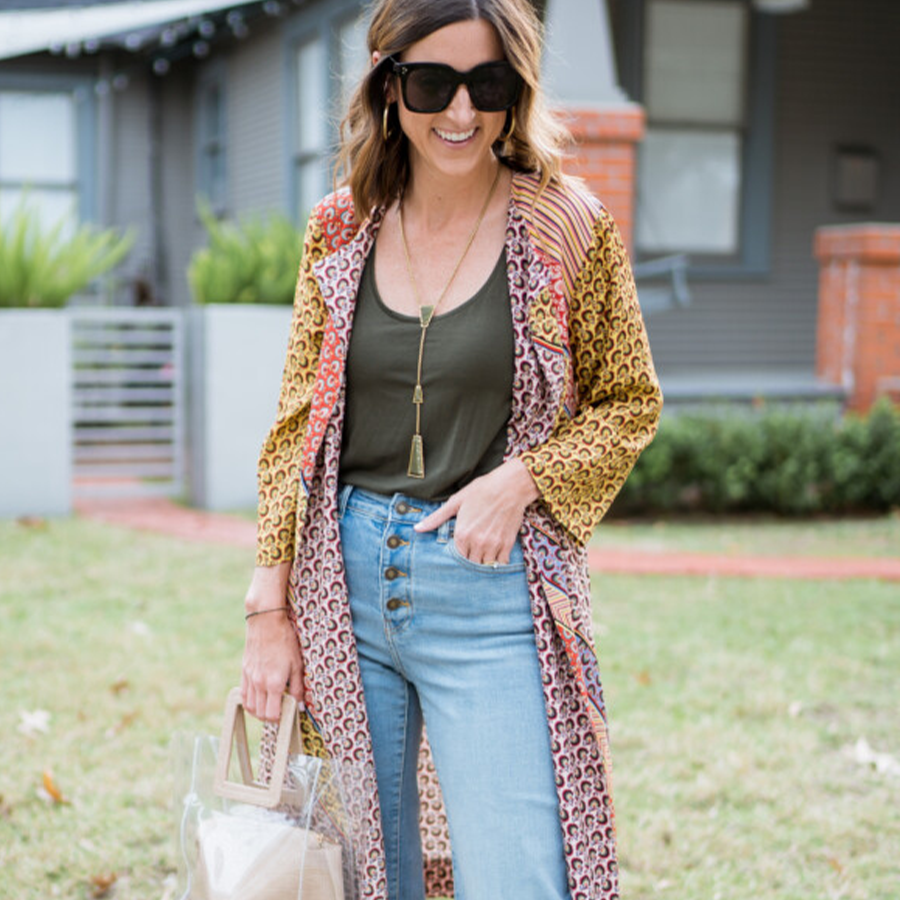 Cobalt Chronicles' Date Night In
Ashlee Hightower, lifestyle blogger behind Cobalt Chronicles, made the most of sheltering in place by whipping up innovative dinners, cheers-ing with delicious cocktails, and breaking out some of her favorite cabi items for her stay-at-home dates. Although she may have brainstormed this date night outfit pre-pandemic, she decided to wear it one night at home (minus the shoes and accessories!). Her final look features the Poet Jacket duster, the perfect lightweight topper to jazz up any outfit.
We're sure that everyone took a moment to seek inspiration in their closets while staying home. We want to hear about the creative ways you styled your spring clothes, no matter where you were or how you were spending your days! Share your thoughts in the comments section below.