With all the time spent at home over the past few months, we had a little more time on our hands to surf the web for fashion inspiration. Okay, guilty…a lot more time. Luckily, our favorite fashion bloggers seemed to have just as much time on their hands, putting out more posts on all the hottest trends and tips than we've ever seen before.
But don't worry, you won't need to go and spend hours sifting through websites and Pinterest boards—we did the work for you! Below is a list of our personal favorite fashion blogs that showcase how to wear cabi pieces this season. So sit back, relax, and get ready for a deep dive into all the fall inspiration you'll ever need.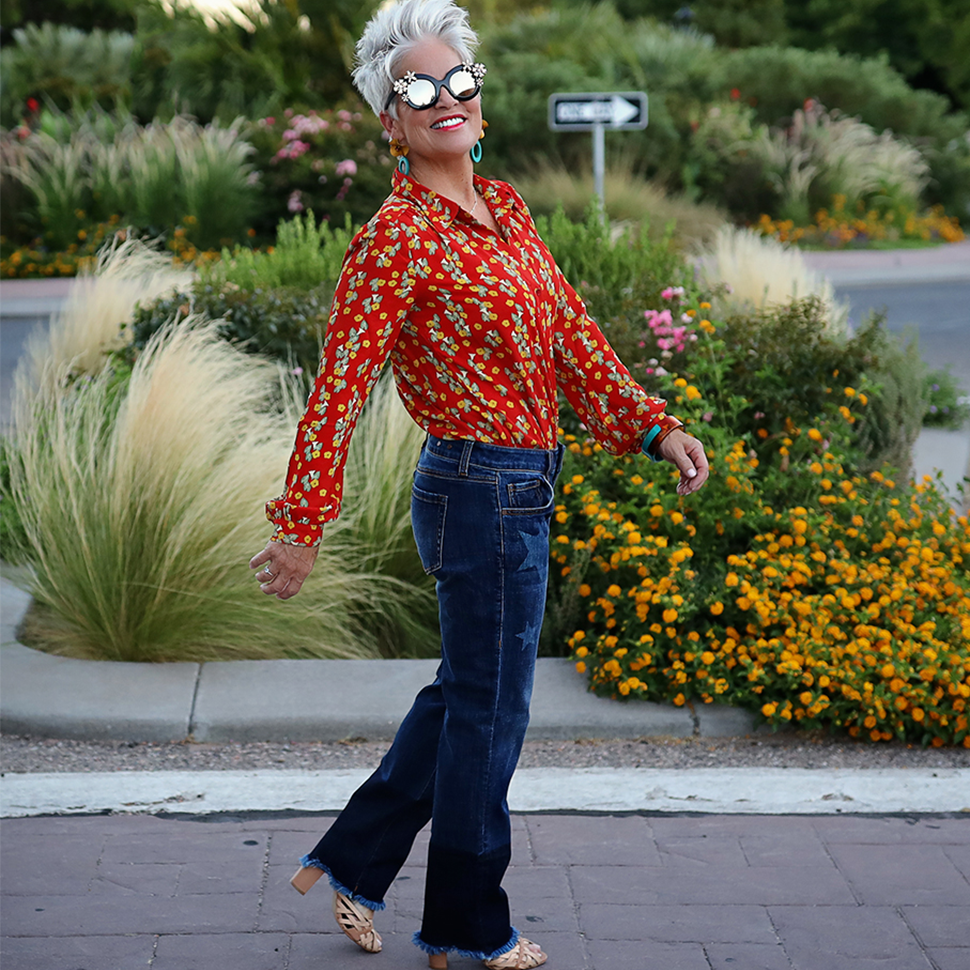 Chic Over 50 Feels Confident in this Look
Self-proclaimed fan Shauna Grow is head over heels about the Fall 2020 Collection. The bright red Belfry Blouse and star-stamped Slim Boyfriend jeans are "so her." As she puts it, "you'll get years and years of wear" out of cabi clothing. The styles are timeless and the pieces are made to last. (That's what she loves most about the brand!) Her motto? "Be confident, be beautiful!" It's all about feeling good in what you wear and feeling great in your own skin. Loving the way you feel will never go out of style. Check out her latest post to see how she's wearing the Collection.
50 Shades of Style's Top Picks
Kelley McCoy, blogger behind 50 Shades of Style, is all about the Regency Coat. This topper may have an oversized fit, but it comes with a self-tie belt at the waist to add shape and flatter any figure! Plus, it's got some showstopping fringe. We love how she styled her look with white shoes to make the stitching really pop. Get to know her other fall faves on her blog. After all, when she finds something fabulous, she can't keep it to herself! So be sure to bookmark her blog to stay in the know about the hottest styles out there.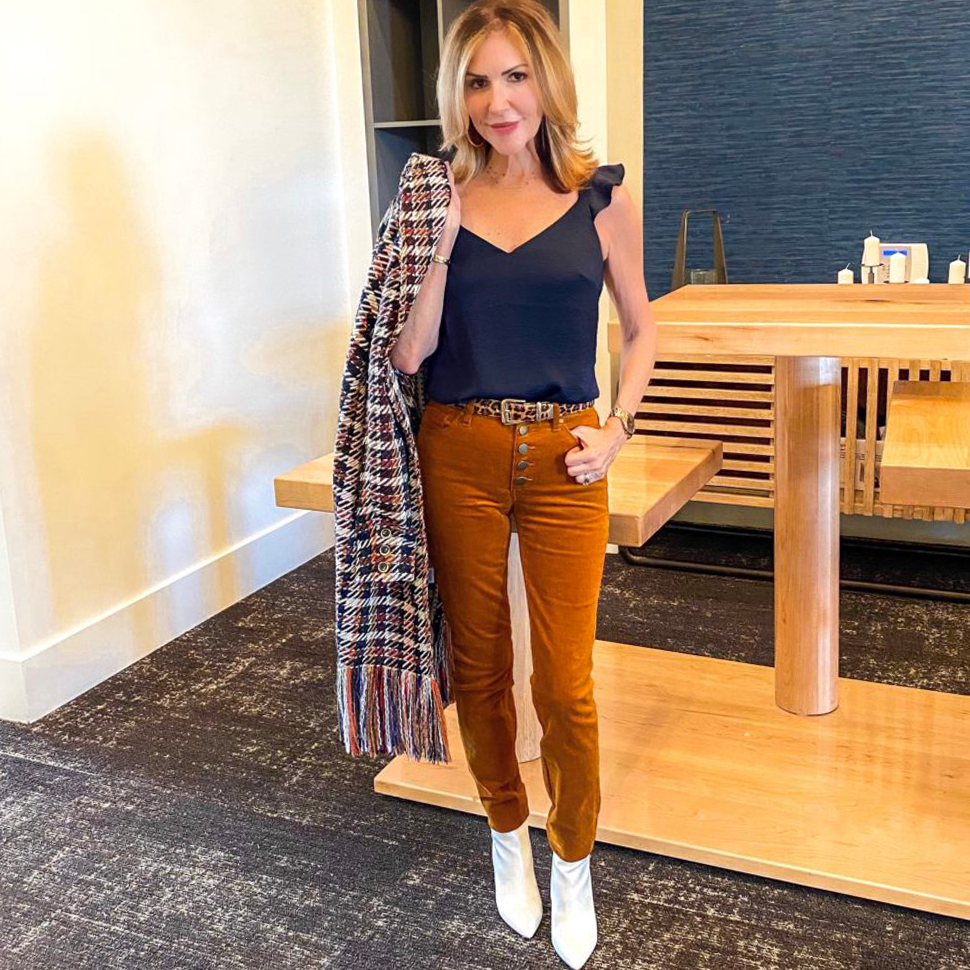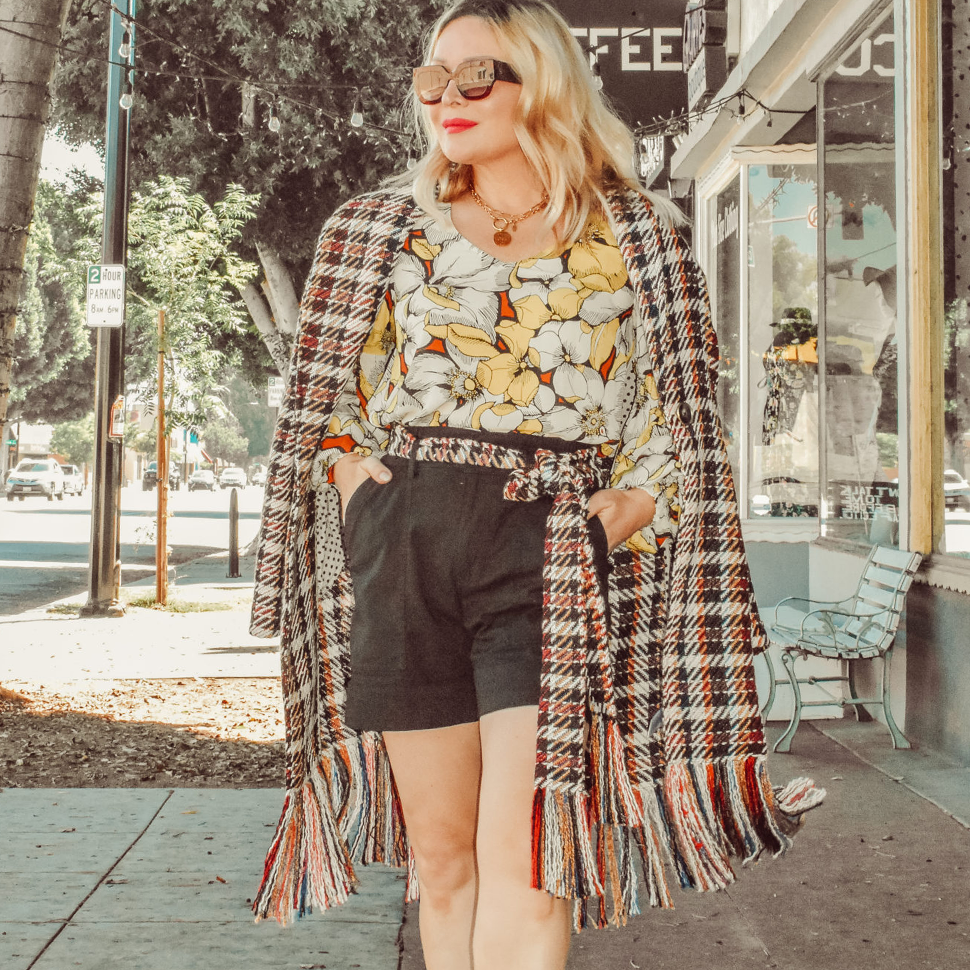 The Hunter Collector + Her Favorite Statement Piece
So it seems the Regency Coat is quite a popular piece (we definitely saw this coming—it's one of our favorites too!). Zia Domic is "intensely obsessed" with this plaid number, calling it "the perfect topper for Southern California." She got creative with her styling, so she could start wearing some of her fall picks ASAP. She likes to pair high-waisted shorts and lightweight skirts back to some heavier fall pieces so she can start making the most of the Collection before the weather really starts to cool down. Take a look at her post to learn how she did it!
Styling Houndstooth with Ella Pretty Blog
For her first fall outfit, Zeba Khan styled the flouncy white Portrait Blouse with the fresh, black-and-white Houndstooth Trouser. While houndstooth may seem like a bold pattern to add into your wardrobe, it's surprisingly versatile—this print can be viewed as a neutral (allowing you to play with many different color combinations) or you can just stick with a classic monochromatic look. Check out the three outfits she put together using the Houndstooth Trouser as her base. We love the idea of taking one favorite piece from the Collection and doing a mini-capsule styling experiment. Try it yourself!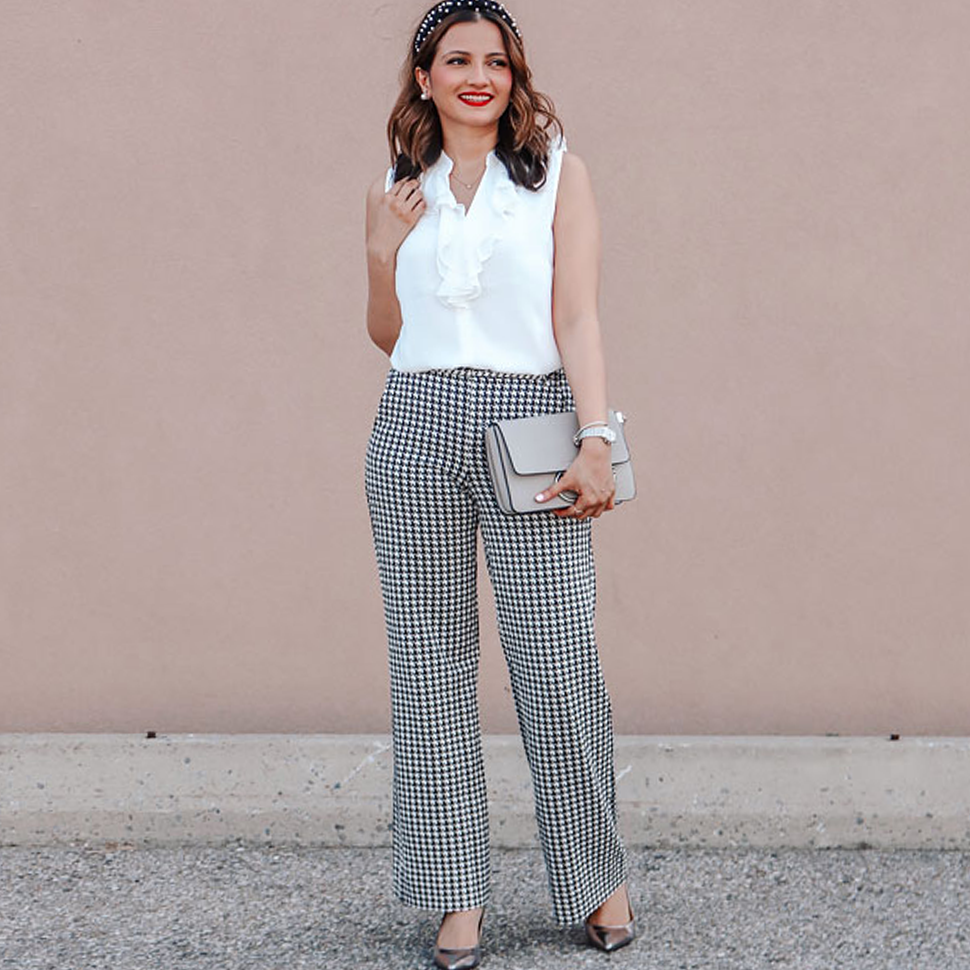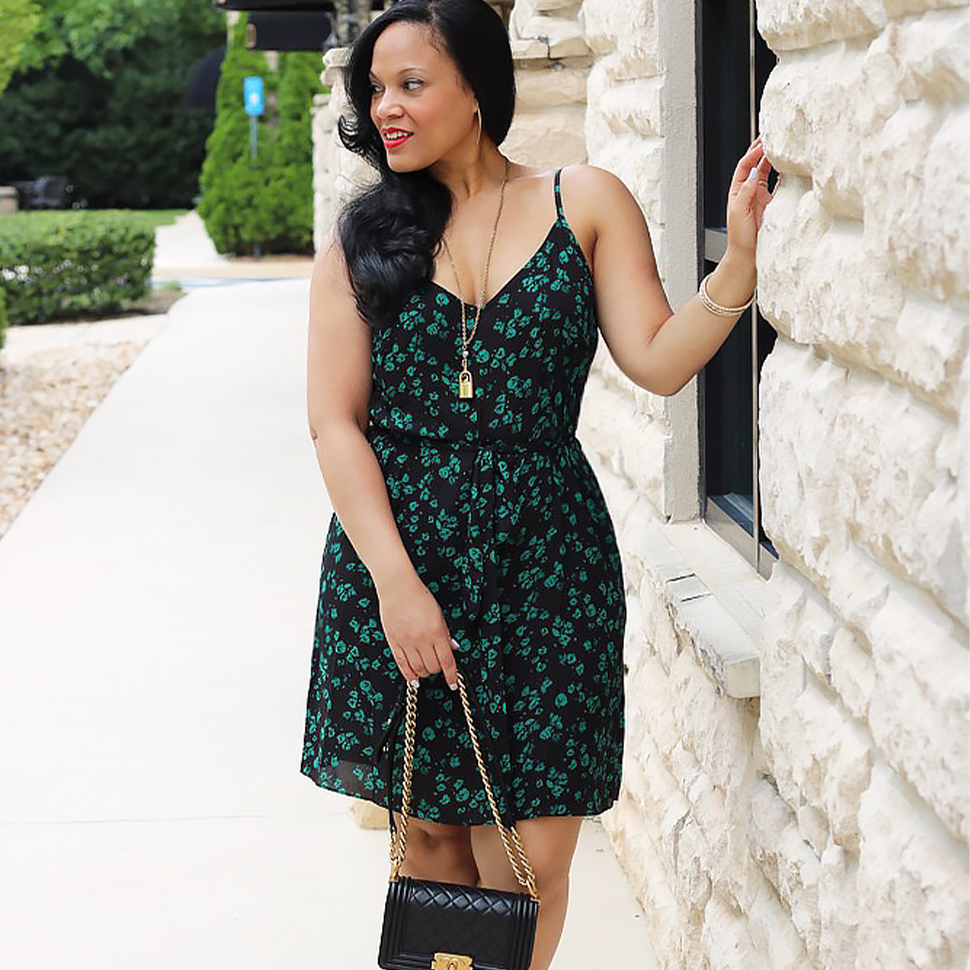 Stushi Gal Style: From Desk to Date Night
Versatility is key for Johnnalynn Lynch when shopping new styles, and cabi has provided her with exactly that in the Fall 2020 Collection. She says, "in the times we're living in, it's so important to think outside the box." She loves the Autumn Dress because it's a maxi dress that comes with an inner slip that can be worn together or separately…she calls it "pure genius!" Shed the maxi dress for your date night and swap out your shoes, and you've got a whole new look in the blink of an eye. Check out her styling tips and tricks in her latest post (note how she repurposed the belt!).
Phew! That's a whole lot of inspiration that's got us super excited to start wearing the Fall 2020 Collection. Since one can never have enough fashion inspo, we want to hear how you're styling this Collection. Leave your outfit ideas in the comments below so we can keep spreading the love.