The verdict is in: tall boots are made for way more than just walking. They're fall's hottest must-have accessory—no ifs, ands, or buts about it. Everyone on our team agrees: this accessory has the power to totally transform your look, taking your denim from casual to elegant or adding a high-fashion twist to a maxi skirt. There are so many styles to choose from…different heights, textures, colors, and patterns. Most importantly, remember to have fun with it!
We brought in our Chief Design Officer, Kat Woodside, to show us how she's styling tall boots this season. Take a look at a few outfits she created and watch the video below to see the looks in action. We promise these styling tips will help you discover how to incorporate this must-have boot, so you can move on to the fun part…strutting your stuff!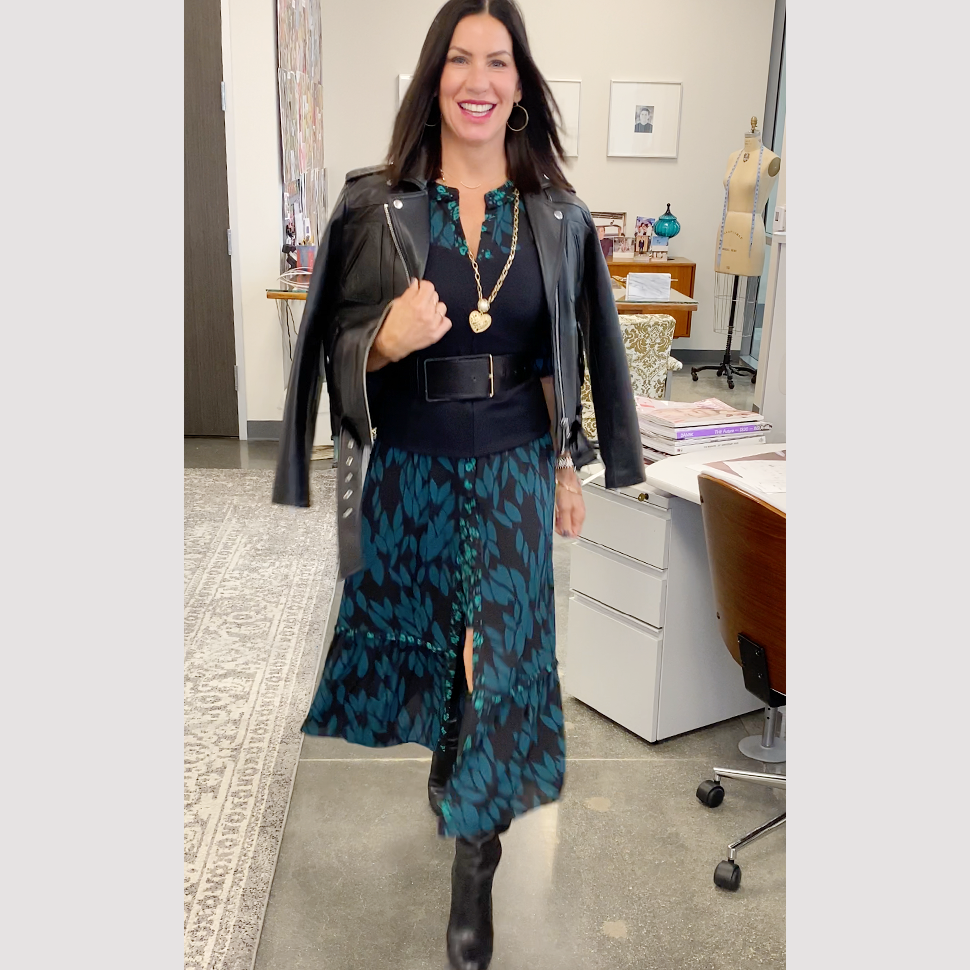 Add some edge to a feminine dress by styling with a pair of tall leather boots. Leather and florals are an unexpected match made in heaven.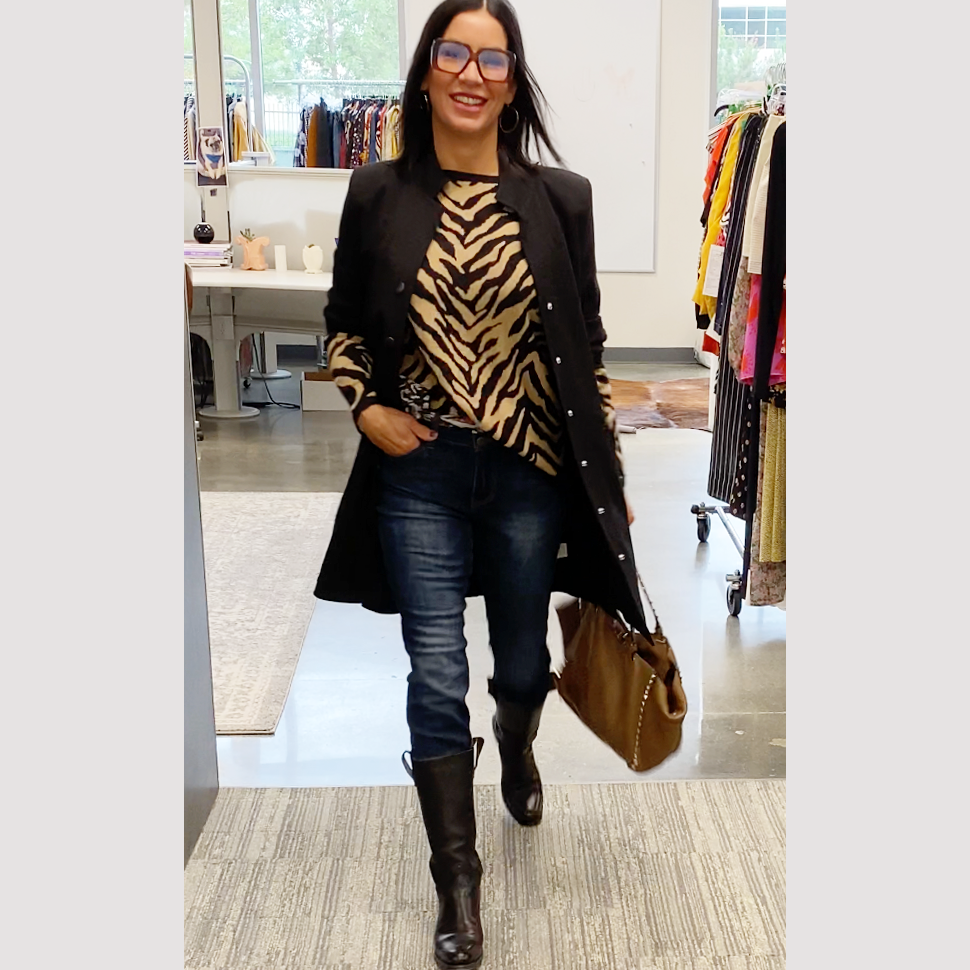 Take your denim from casual to dressy by wearing your calf-high boots over your go-to jeans. A boot this height will direct the eye and add dimension to your outfit.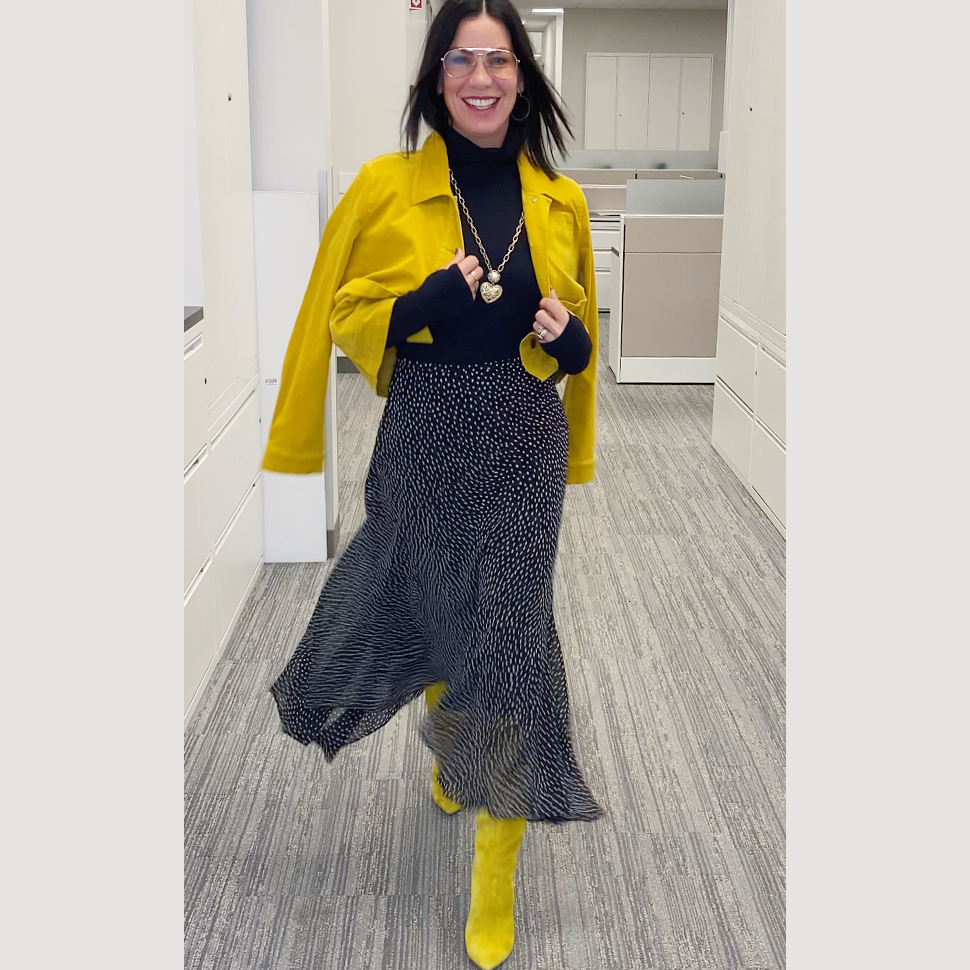 Let's talk about matching. Choose two accent pieces to match, like your favorite colorful jacket and knee-high boots. Temper the palette by styling back to blacks and grays.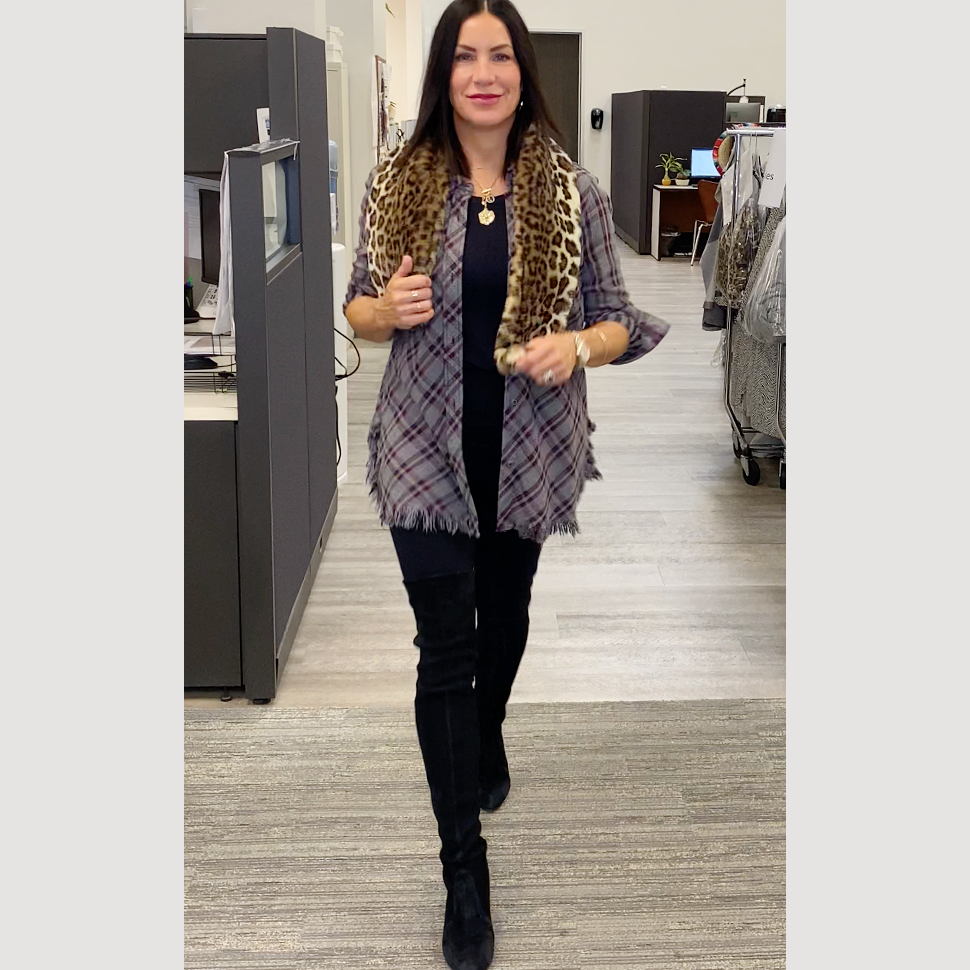 Go for the monochromatic look and wear over-the-knee black boots over black jeans, styled with a black tee, perfect for an elongating effect. Add a plaid shirt as a jacket for a pop of print.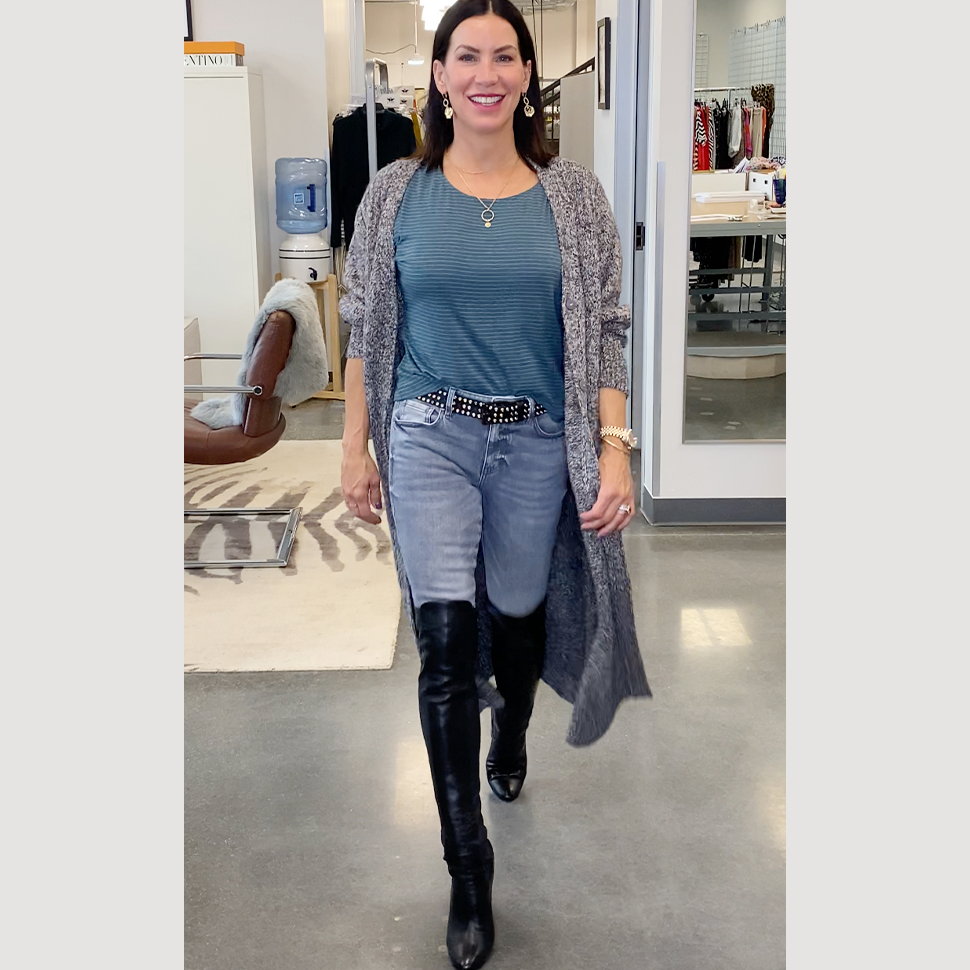 Break up an outfit and play with proportions by wearing your tall boots with a long cardigan. We especially love this look with a heeled boot for added length.
Tall boots are the confidence boost we didn't even know we needed. How are you wearing them this season? Leave your style tips and ideas in the comments section below. We just can't get enough of these stylish shoes!