You all know how much we love accessories, right? We'll never stop stressing how important they are as the finishing touch to every look, from casual to dressy and everything in between. That's what makes this New Arrivals Collection so special to us—it's full of accessories and nothing else! These wintery accent pieces are guaranteed to take your outfits to the next level. From chunky necklaces to statement purses and luxurious wraps to colorful scarves, the accessories below will take you everywhere you want to go, all season long.
If you're starting to brainstorm holiday present ideas, then this New Arrivals Collection is exactly what you need. Whether you're looking for a gift for a loved one or make a list of your faves  (#TreatYourself!), these pieces will be loved by all. Learn all about the accessories below, then let your Stylist know which pieces you gotta have! Check out the video to see the accessories fully styled—it'll be love at first sight!

Looking to add a touch of skin print into your seasonal mix? The Beast Cross Body Bag is the accessory you've been waiting for. This cheetah-print purse can transform into a belt bag for an edgy styling alternative. With a snap closure and organizational pockets inside, this purse is as stylish as it is functional.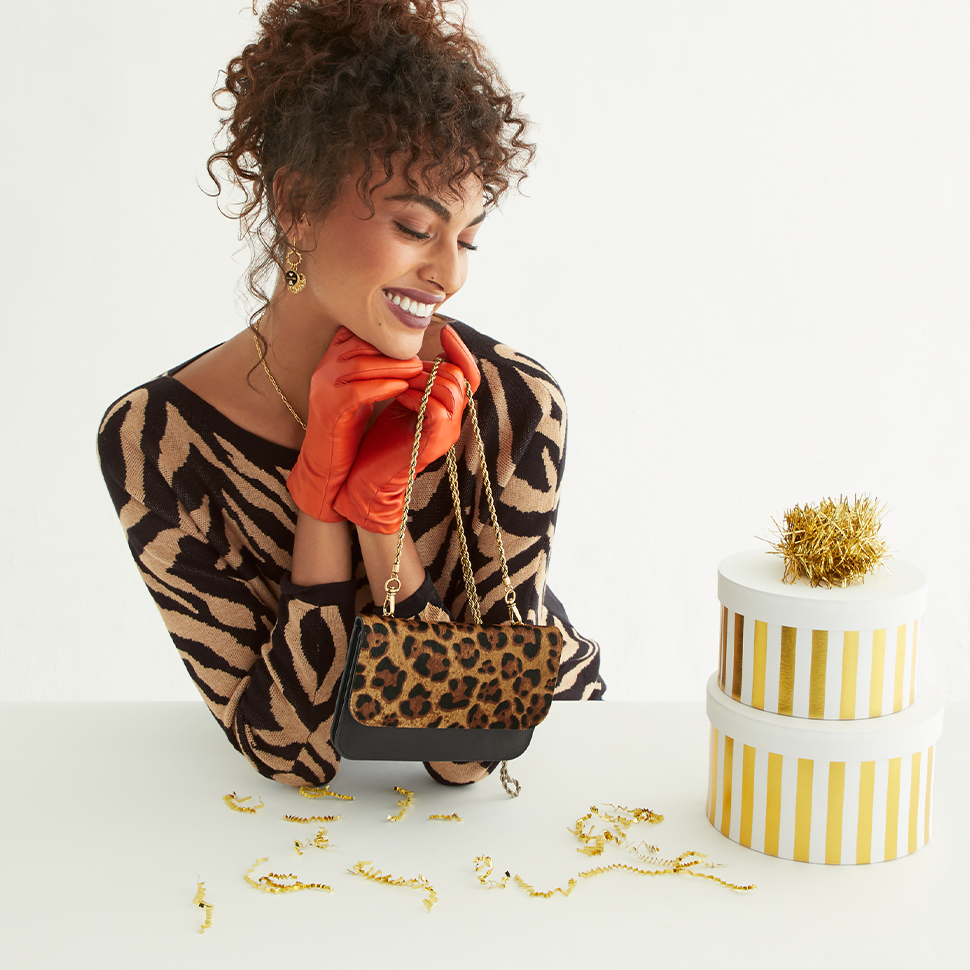 Diversify your necklace collection with the Tender Heart Necklace, a chunky necklace that will pair beautifully back to chunky sweaters. Crafted in antique silver with a heart pendant and crystal accents, this adjustable-length necklace will surely steal your heart.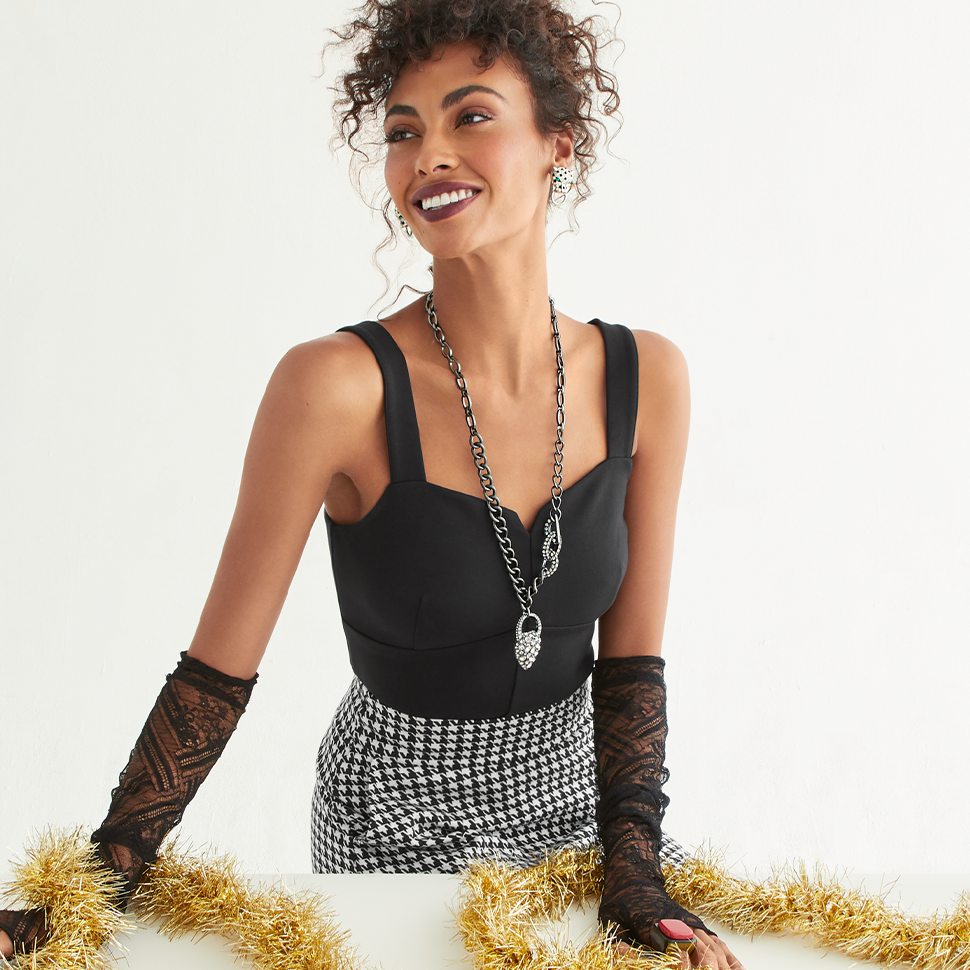 Reach for the stars with the reversible Vega Scarf, the versatile piece your wardrobe has been missing. It features a black and white ground with red stars on one side and a red ground with black and white stars on the other. Simply flip for an instant wardrobe refresh.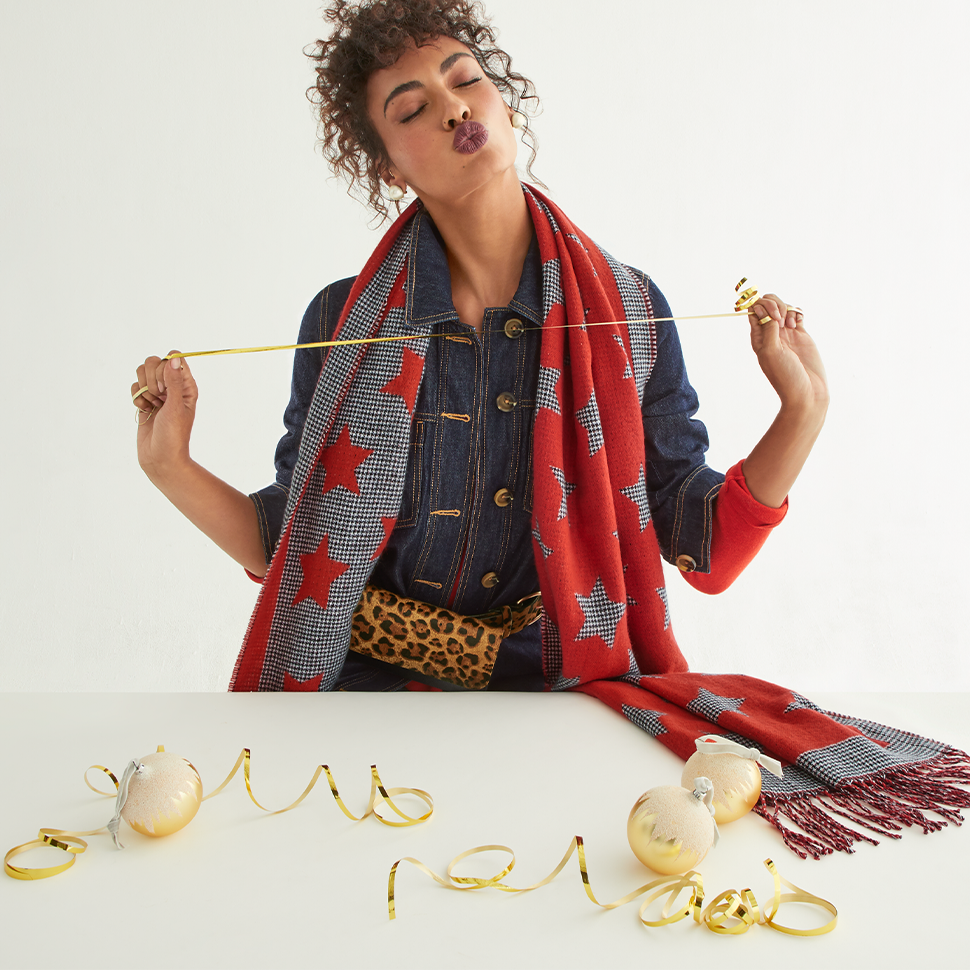 A bag so soft, you'll reach for it again and again. The Chase Tote is an oversized, faux-fur tote designed in the same leopard print as the Bundle Up Scarf if you're looking for some expert-level matching. Pack all your presents into this carry-all and head to the party in style.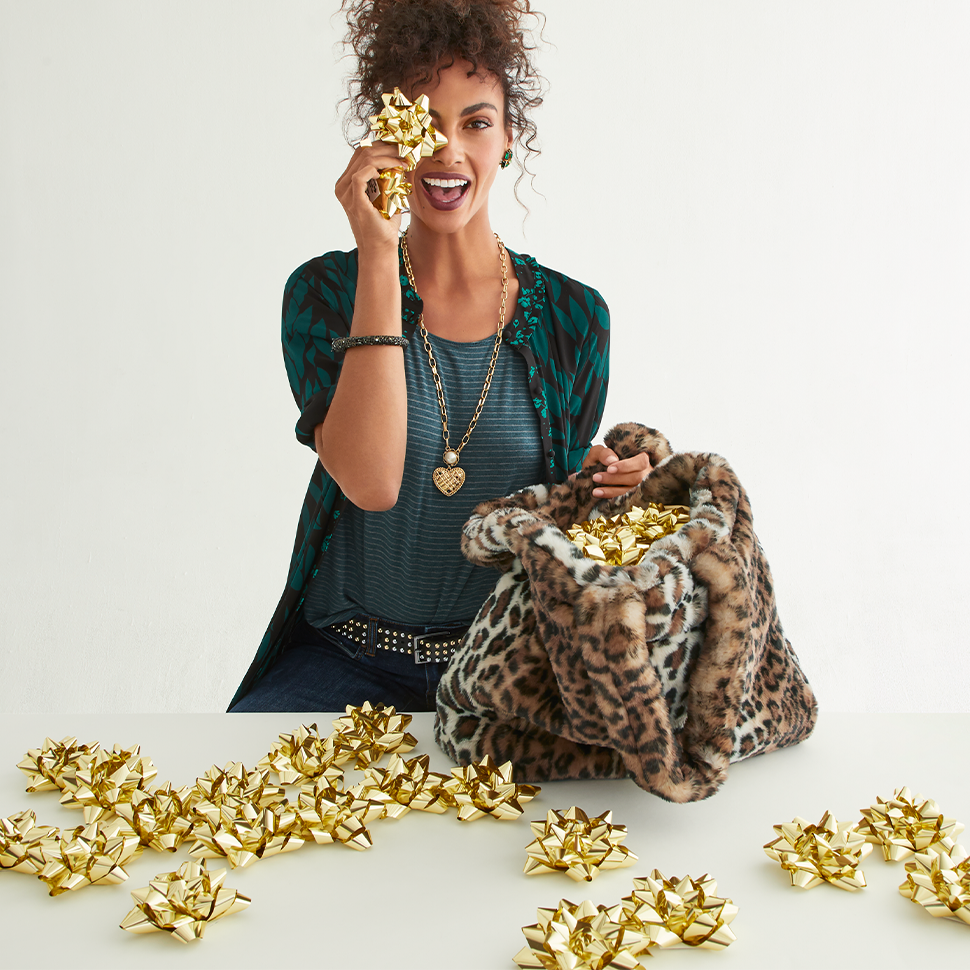 Get ahead of the cold weather this winter with the Heavenly Wrap, a luxurious, sweater knit wrap with gray-tipped faux fur detailing. A blanket-style design that will keep you warm, cozy, and super stylish? Sounds like heaven!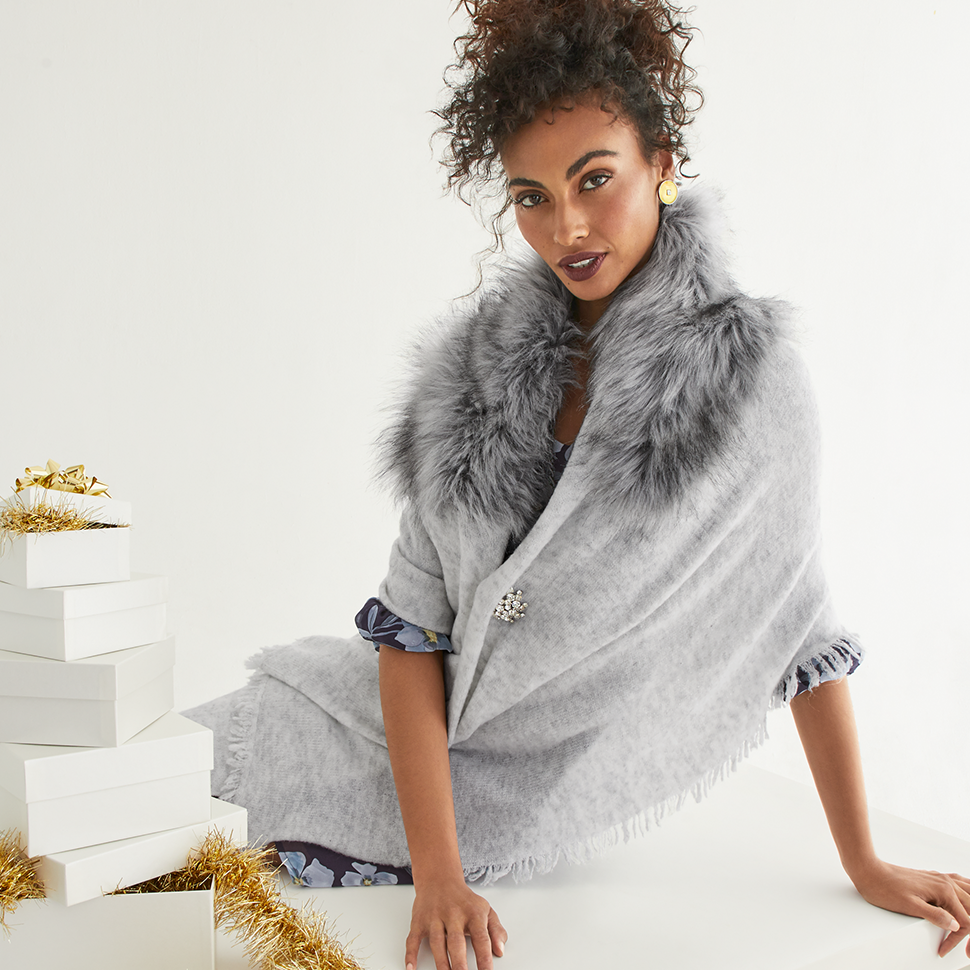 The holidays are just around the corner, so now's a perfect time to get your list together. Which piece is at the top of your list? Let us know in the comments section below. Then make sure to pre-order your favorites from your Stylist to make sure they end up in your closet ASAP!