Are you scrambling to finish your holiday shopping? No matter how far in advance we prepare, there's always a bit of last-minute mayhem. If you've found yourself in dire straits, racking your brain for the perfect gift, we've come to your rescue! There are always one or two people on your holiday list who can be tricky to shop for. Maybe it's because they're particular and you wouldn't dare choose something for them…or maybe you simply don't know their size and don't want to risk guessing. Maybe, on the spur of the moment, you decided to get your coworker a gift after all. Well, fret not! No matter your situation, we have your back. We've come up with the perfect list of last-minute gifts, divided into categories for him, her, and even the kids! From accessories and gift cards to gadgets and toys, all of these picks are winners in our book, and have we ever led you wrong? Keep scrolling to see which items made our list, then get those orders in!

When it comes to shopping for the women in your life, we understand better than anyone how hard it can be to get it right. That's why sticking to accessories is a safe (yet chic!) bet. No worrying about size or fit. Go for slippers, jewelry, or a wintery accent like a scarf. P.S. You can literally never go wrong with a cabi Gift Card.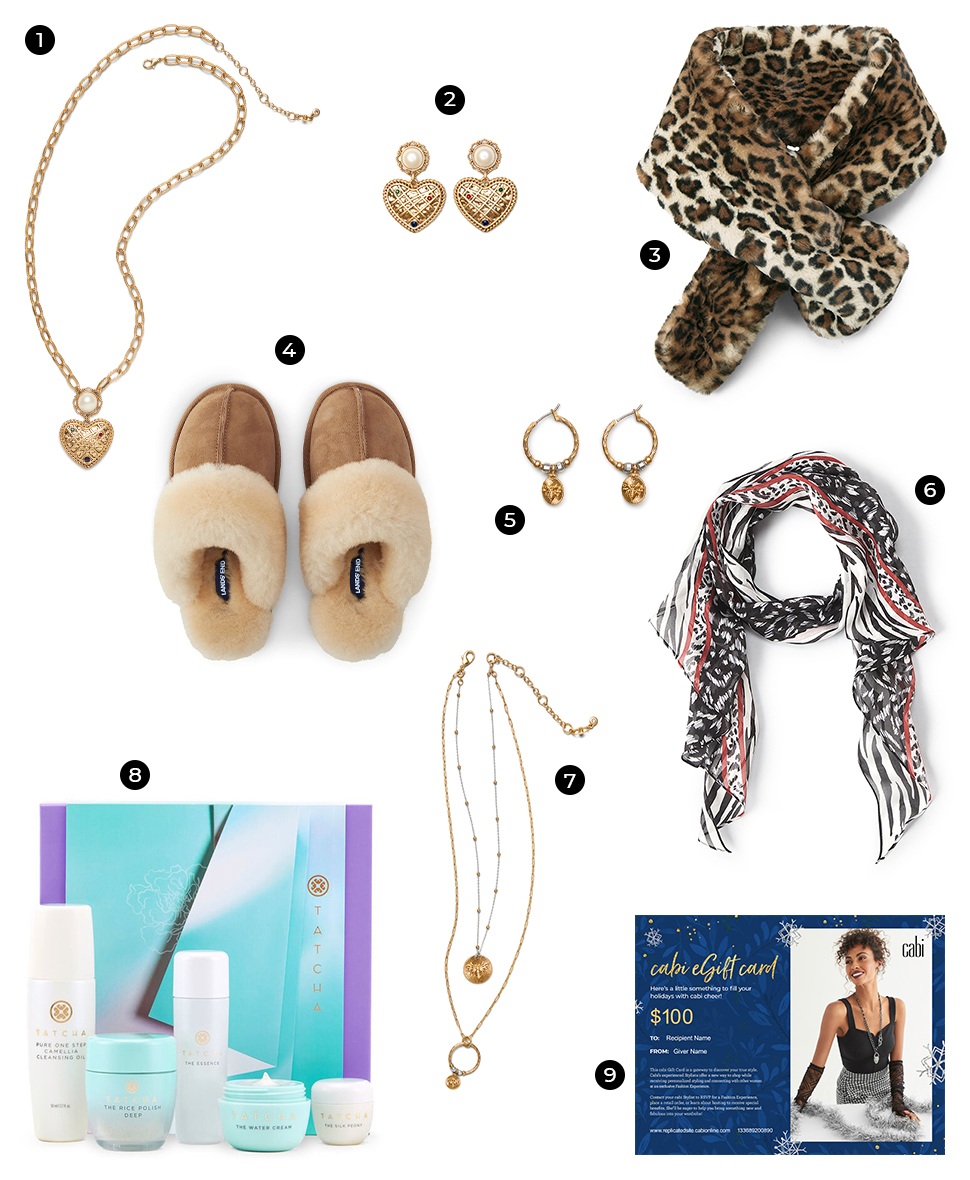 So, he's hard to shop for? That's no surprise. We've got you covered. Functional essentials are always a great pick for him…think a new watch, leather wallet, or stylish weekender. You can also go the tech route with a gift like AirPods or a portable charger, great for those on-the-go moments. If he's into gadgets, try a GoPro Camera so he can capture life's most memorable moments.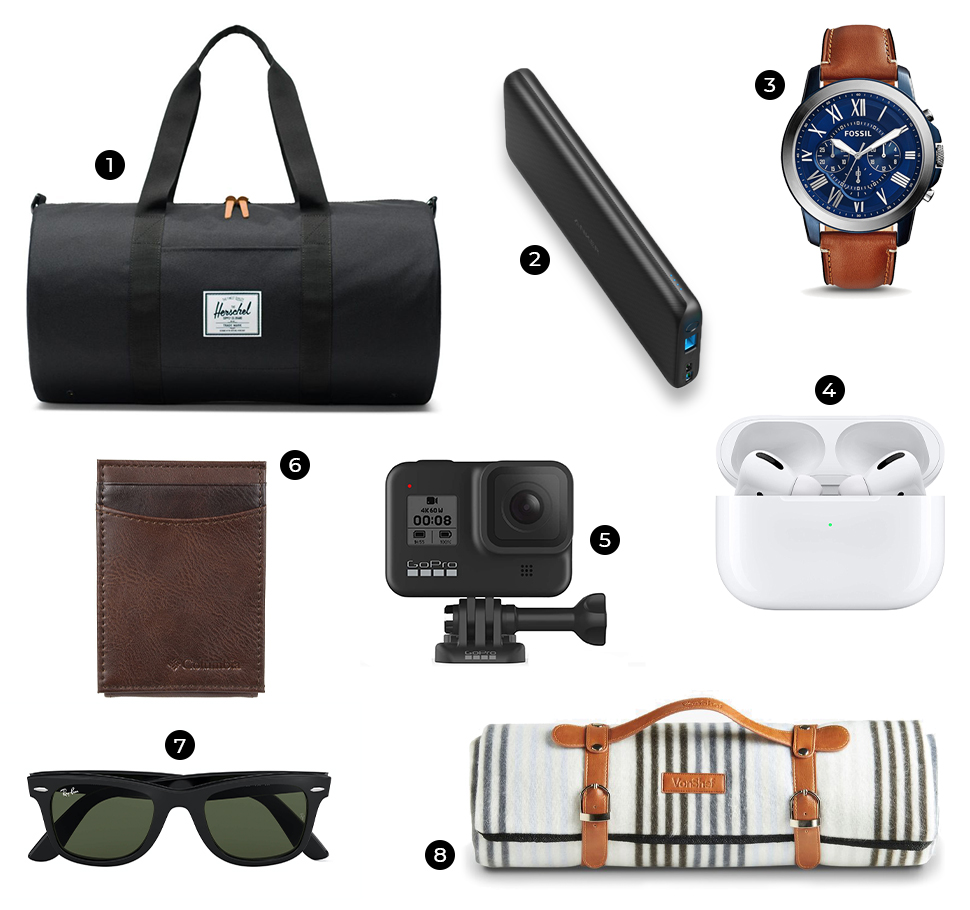 Featured Items: 1. Duffel Bag, 2. Portable Charger, 3. Watch, 4. AirPods, 5. GoPro Camera, 6. Wallet, 7. Sunglasses, 8. Picnic Blanket

Kids are easy to please. A thoughtful, fun gift goes a long way. Try gifting the kiddos something unique for their bedroom, like a cool lamp or funky blanket. A new card game or something more classic like a football are great picks as well.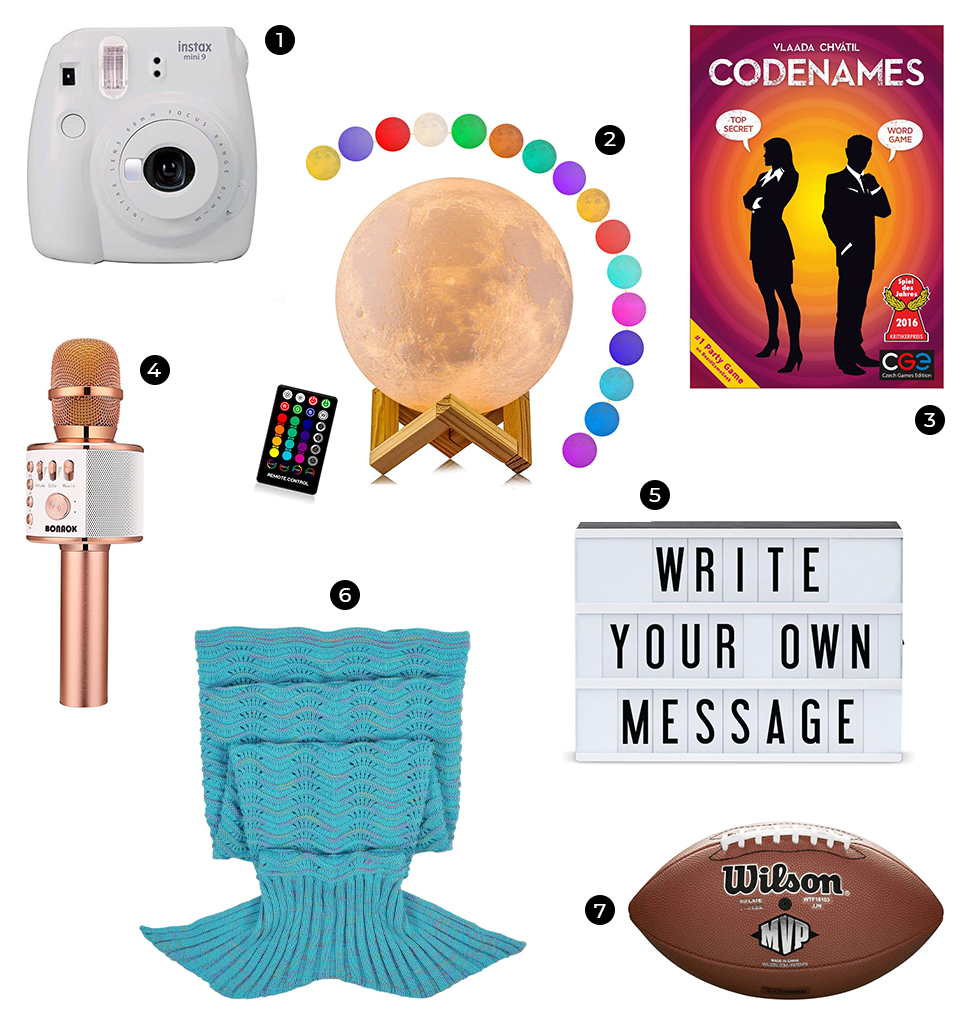 Featured Items: 1. Instant Camera, 2. Moon Lamp, 3. Codenames, 4. Karaoke Microphone, 5. Lightbox, 6. Mermaid Blanket, 7. Football
And with the snap of a finger (or the click of a button), everyone on your list is accounted for. Phew! That was a close one. But we did it, together! Do you have any last-minute gifts to add to our categories? The more present ideas, the merrier! Share your thoughts in the comments section below. Happy shopping!