There's one motto in particular that we'll forever and always stand firmly behind—a woman can never have too many shoes. If you're with us, you're probably eager to hear about the latest spring shoe trends for the upcoming season, itching to add to your collection and grow your closet's potential. Well then, we've got just the thing for you! We rounded up our favorite spring shoe styles and created a handy calendar of shoes. We hope this will help you plan out your shoe selections over the course of the next month and keep your wardrobe fun, fresh, and exciting! 
As you well know, the Spring 2021 Collection is one of our brightest, happiest, most colorful Collections to date…and naturally, you'll want your shoes to reflect that! Highlighter pops of color are making their way into your sandals. We're talking bright pinks, blues, and yellows. We're also seeing timeless styles that are sure to be staple pieces in your closet for years to come, like a classic black bootie or a match-all white sneaker. From skin prints to metallics and minimalist strappy sandals to summery espadrilles, we're loving the entire spectrum of looks this season has to offer. Oh yeah, and our favorite seasonal detail? Bows! We're seeing tons of ribbon action on sandals this year, and we're here for it. Take a look at our shoe calendar below to see what all the hype is about.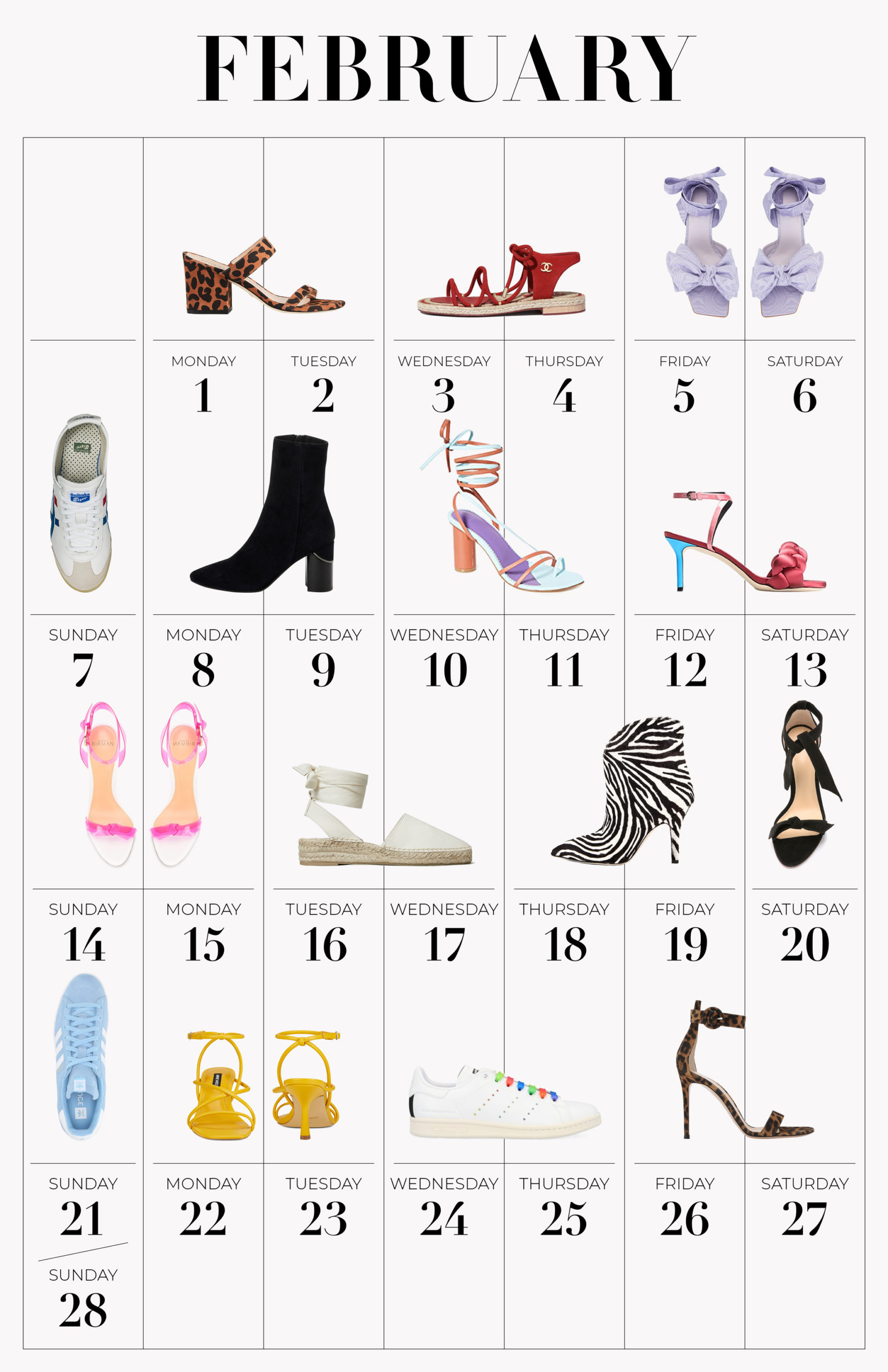 When it comes to styling, there's no better place to seek inspiration than the Notion! It's the perfect destination for styling tips and ideas on how to wear seasonal trends. The shoes in our Look Book and in the Notion are pulled directly from the runway to bring you the latest, greatest, and trendiest looks. Are you head-over-high-heels for these shoe trends? If so, we want to hear all about it! In the comments section below, share your thoughts about the latest trends for spring and which styles will make it into your seasonal rotation.