Every season, cabi lovers across the nation come to us with the same question: How can I wear the new Collection now? Like, right now—this winter! The fashion industry has always moved a little quicker than the weather does…maybe you live in a place that's still cold, and all the energizing florals and vibrant hues of the Spring 2021 Collection feel like a tease. Get this: You don't have to wait until springtime makes its debut to break out these styles! We ensure that every single Collection we release is full of versatile designs that you can incorporate into your wardrobe as soon as the urge strikes.
We enlisted the help of Leanne, a cabi Stylist who lives in Illinois, to help us envision a few outfits that will transition from winter to spring. If you've been thinking the same thing, then read on, ladies—read on! Leanne's got some amazing styling advice on deck for you. She'll be taking one outfit from the Spring 2021 Collection and highlighting a few wintery accessories to prove you can work these pieces into colder months. Keep reading to discover exactly how she did it!
Question: I am in love with the Spring 2021 Collection. It's so bright and fresh! However, it is still pretty cold where I live. What are some tips for starting to wear the Spring 2021 Collection now?
I too am head over heels in LOVE with the new Spring 2021 Collection! It brings so much light with its many colors, patterns, and textures. Living in Illinois, the winter months seem to turn into years. Cold days can begin in October and end in May, but I grow weary of winter clothes well before the flowers start budding. Layering is the key to wearing the Spring 2021 Collection now. By layering lightweight pieces, such as the Sunday Cardigan over the ATC Road Trip Hoodie, you won't just keep warm, you'll also add dimension to your outfit of the day.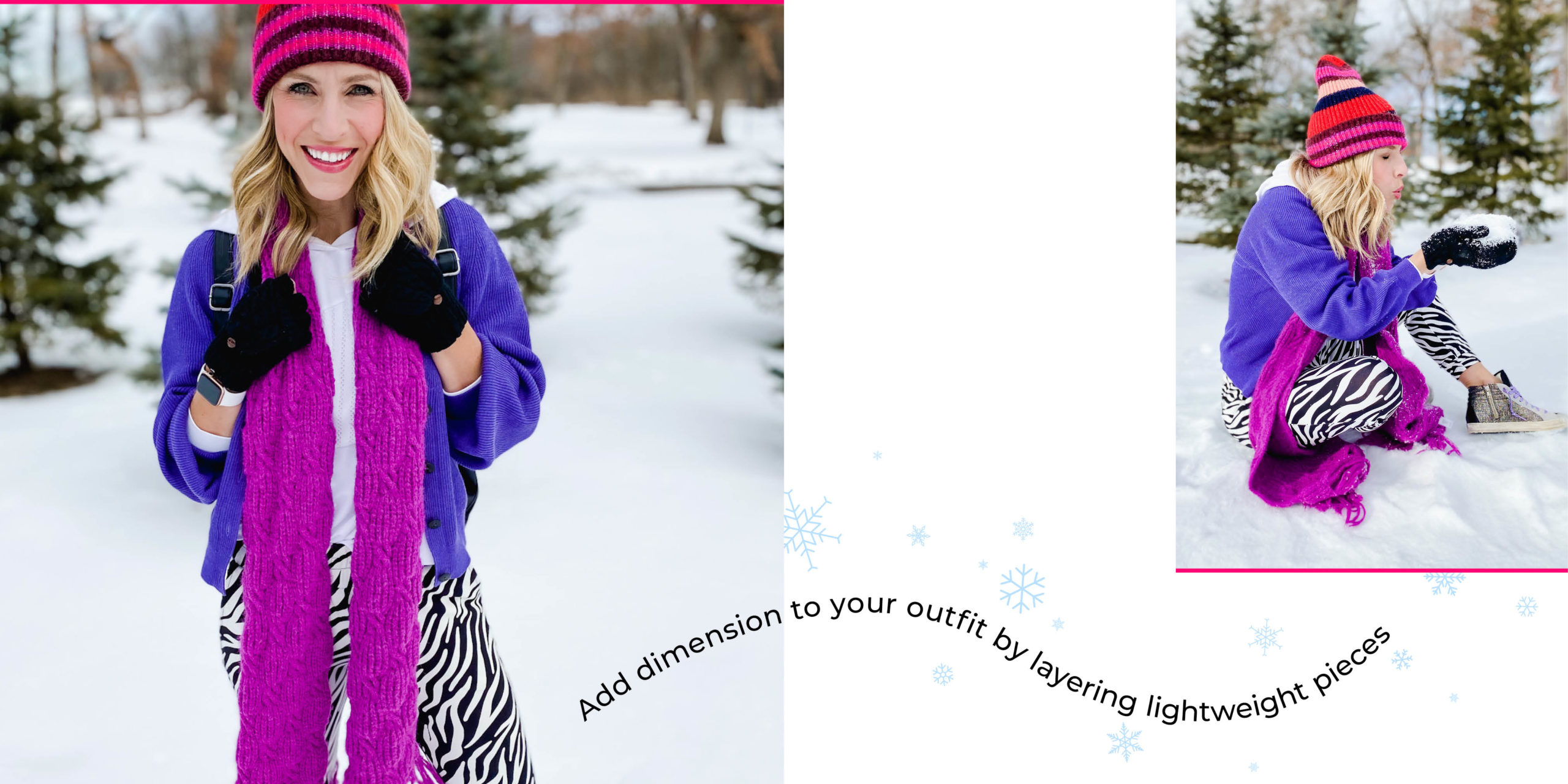 Accessories like fun scarves, hats, and mittens add practicality and personality to your look. My other style tip is to embrace one of our top trends highlighted in the Notion: Outside the Lines. This trend calls us to live Outside the Lines, mixing colors and patterns and stepping boldly into spring. Adding a pop of print and color can make those long, gray winter days just a little bit brighter. I love how cabi creates Collections that are always evolving, making it easy to transition through seasons. When I need a little help with that, I turn to cabi Tap. Cabi Tap's virtual closet is the perfect tool for pairing the new Collection with past seasons, making it easy to mix things up. As much as I long for the warmth that summer will bring, for now, I'll grab my coffee and ATC Zebra Joggers and enjoy the snow globe that is my front yard.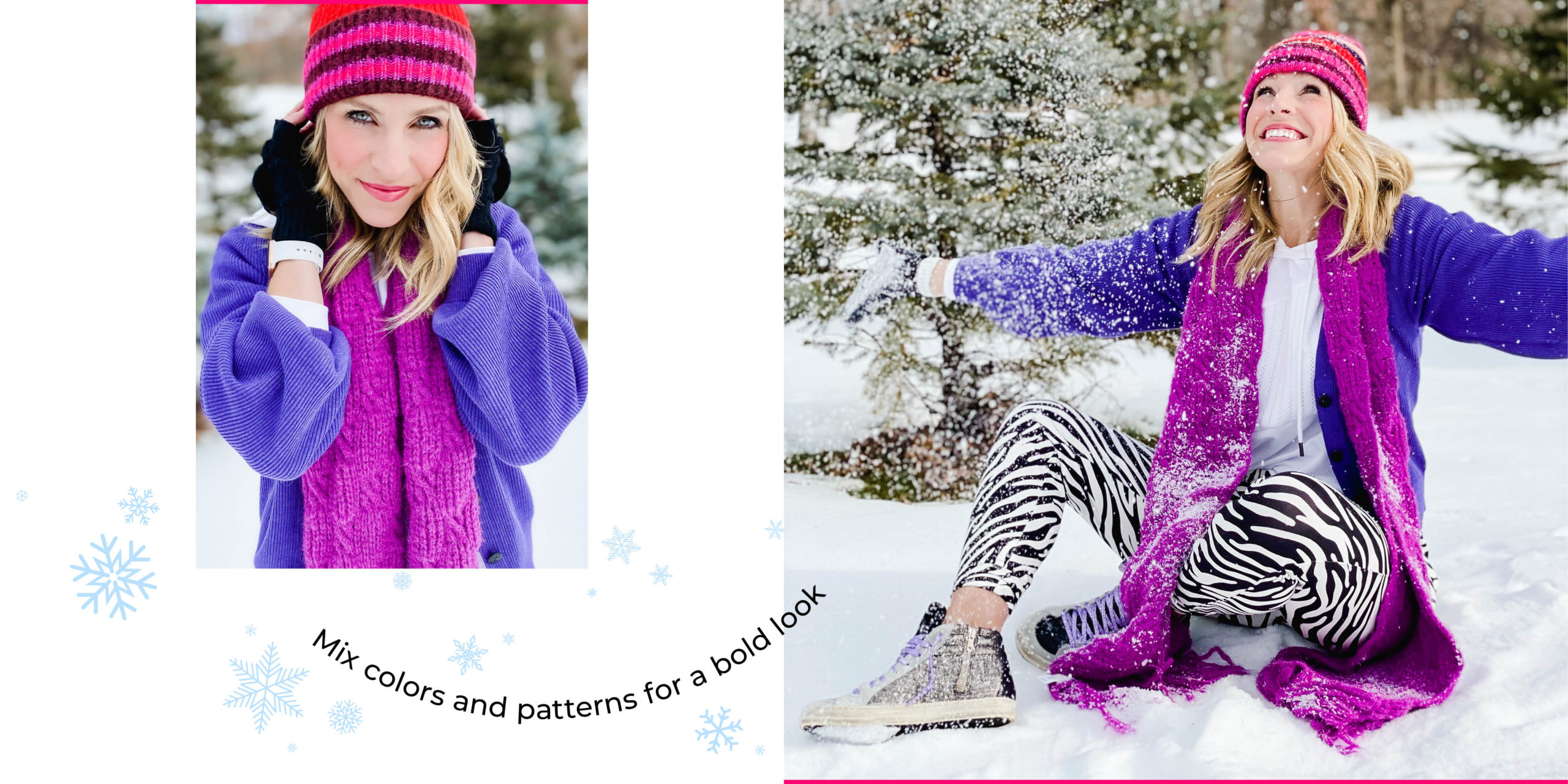 Do you have that same itch to wear the Spring 2021 Collection ASAP? Well, we won't stop you! In fact, we encourage you! How are you styling these springy pieces into your winter wardrobe? We want to know all about your transitional styling ideas. Leave your thoughts in the comments section below for your fellow eager fashionistas.