The rising temperatures plus dressing professionally for the office always poses a challenge. For all our most-pressing fashion questions, we turn to our Stylists because they always have the answers. Don't worry, it's not cheating…that's exactly what they're here for! With their advice, you'll be able to ace your warm weather office outfits like a pro.
Here with us today is Stylist Cheena from California. We figured a west coast gal would know how to solve this problem…and we were right! Keep reading to see how she's styling the Spring 2021 Collection for the office this summer. Notice how she's mixing in some of her own accessories to tie her look together. Talk about inspiration!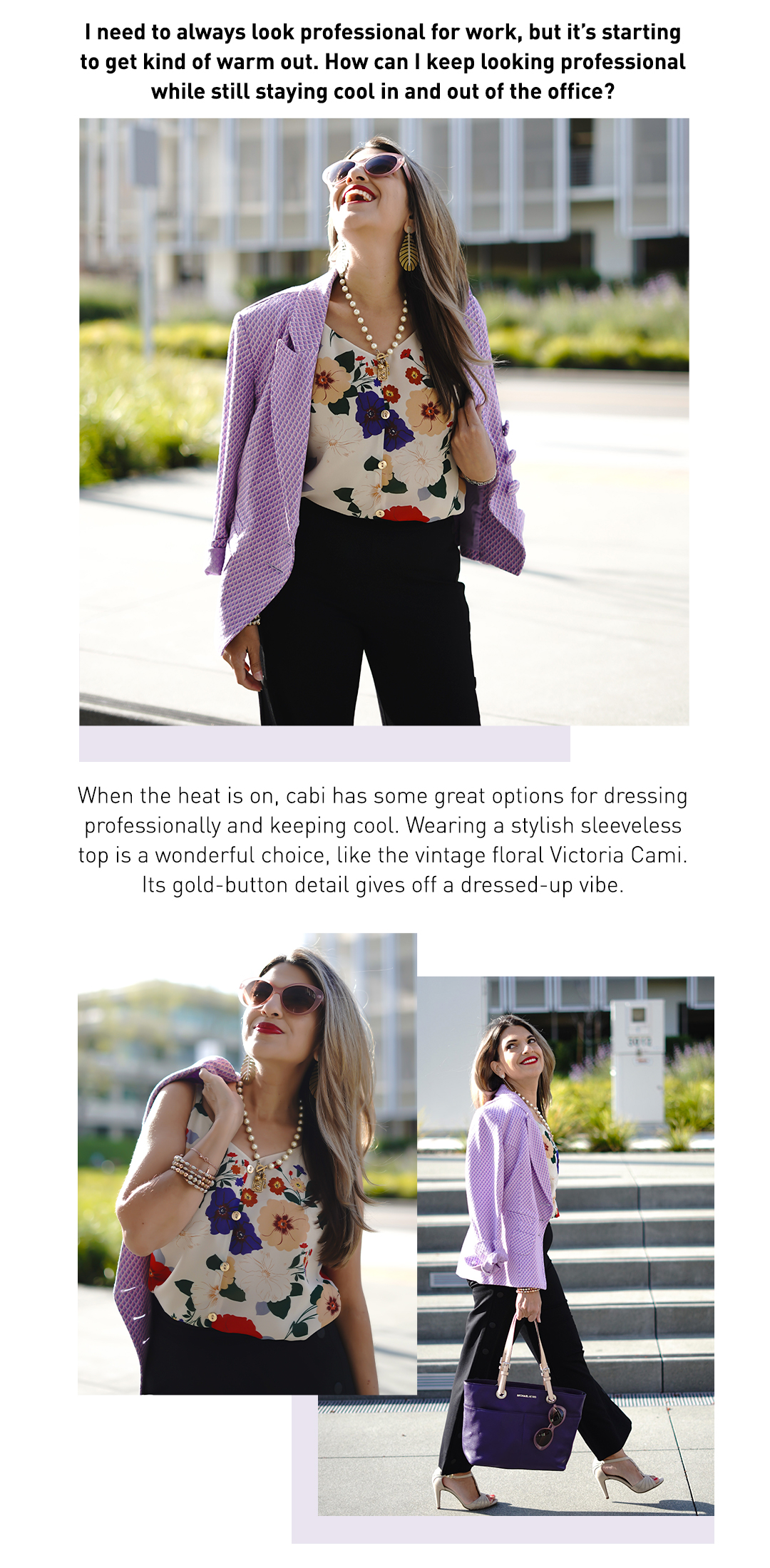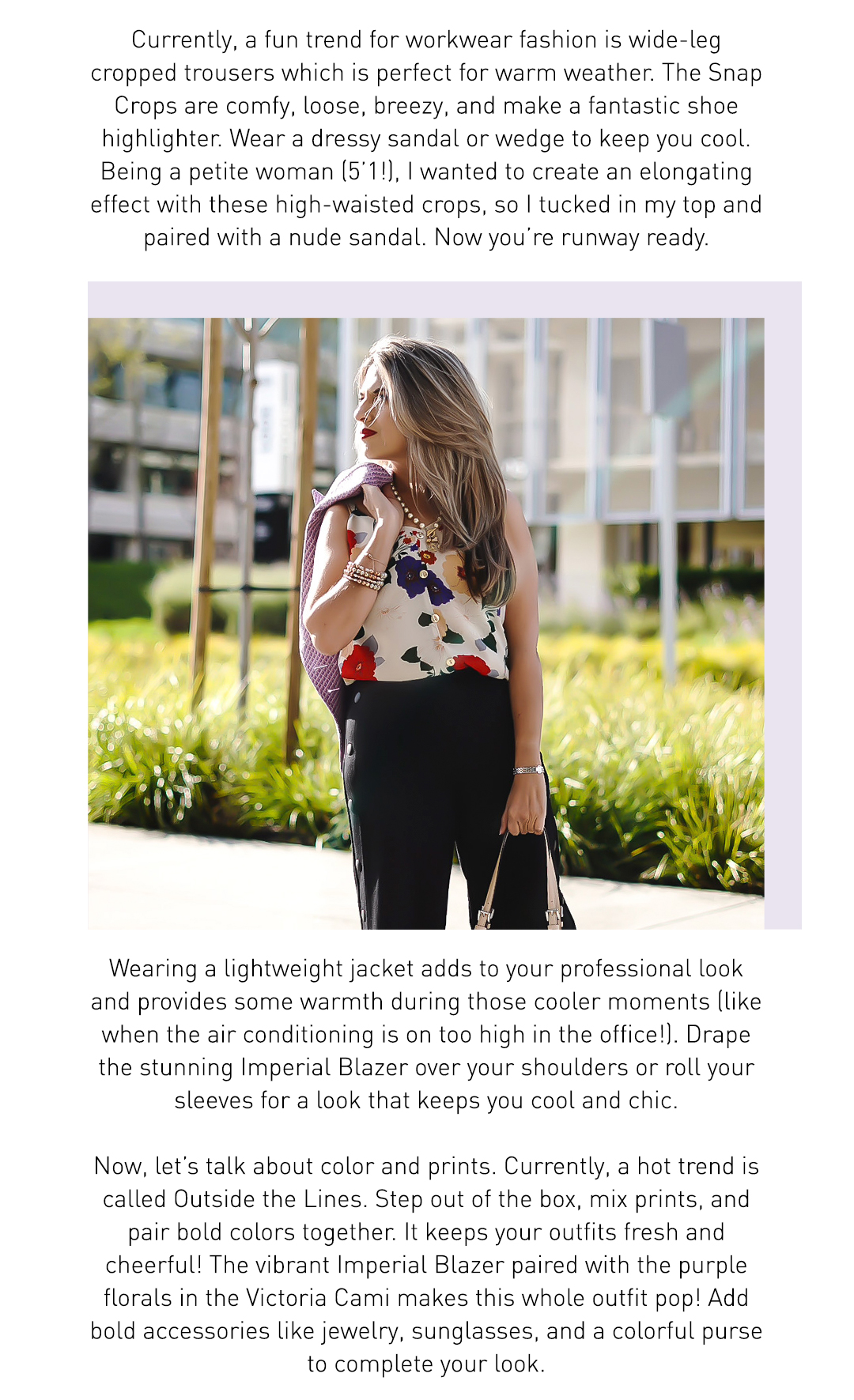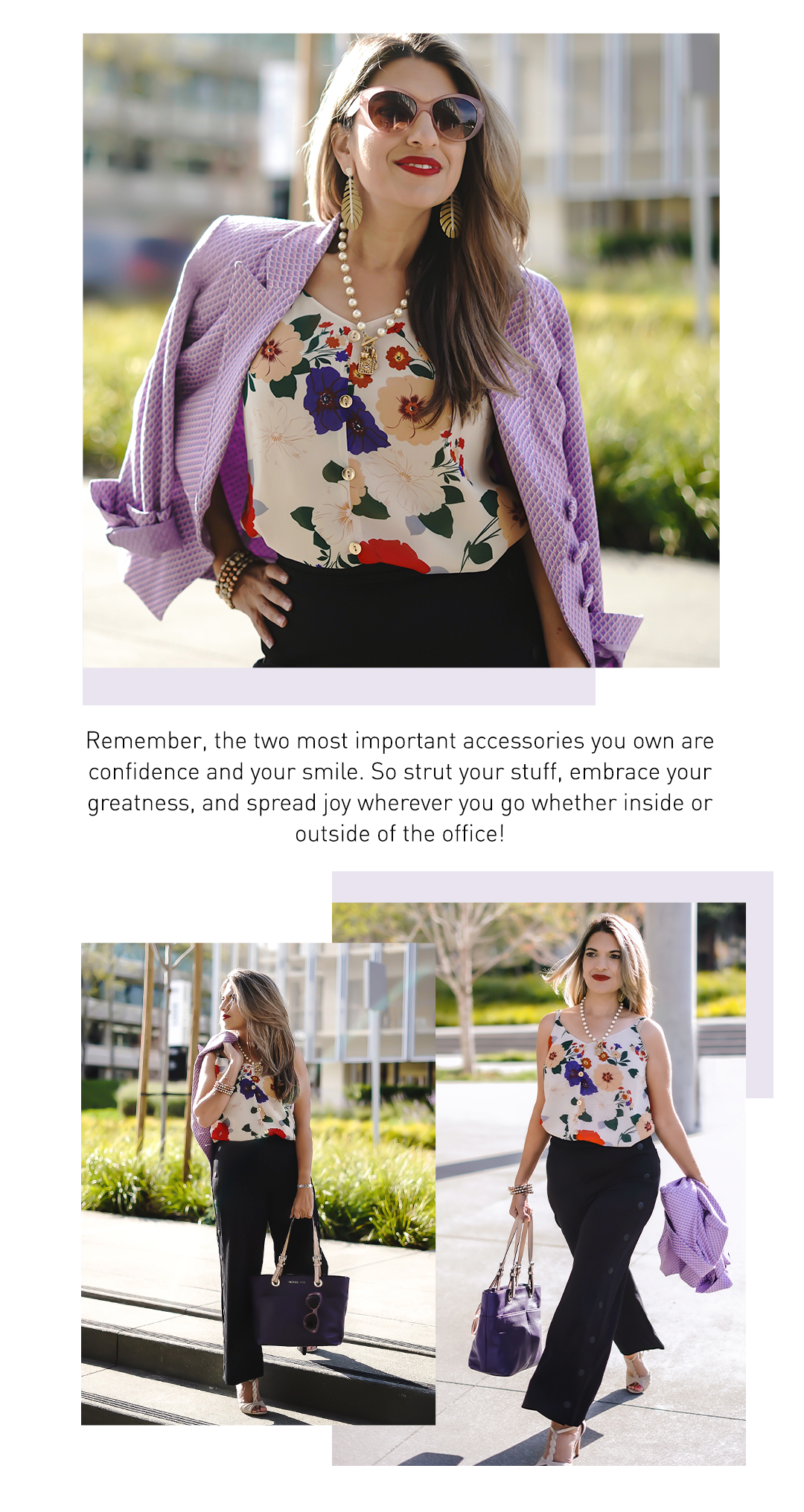 Shout out to Cheena for coming through with the answers when we need them! If you're someone who needs to dress professionally in the summer, we want to hear how you're doing it. In the comments section below, share your outfit ideas with the community, so we can all look and feel cool this season!