Independence Day is only a few weeks away, and as you may know, we like to get ahead of the curve and plan our outfits in advance. Lo and behold, many cabi lovers across the nation are thinking the same way (we've taught you so well!). Here's one question we received from a fellow cabi shopper: "I'm doing a Fourth of July family picnic and we're going to watch fireworks afterwards. What are your three suggestions for what to wear on the Fourth of July?" Great question! We're right there with you.
 Whenever we get a pressing fashion question, who are we gonna call? Our Stylists, of course! We absolutely love redirecting your questions to our Stylists because they're the experts, after all. To answer this week's question, we're partnering with cabi Stylist Lisa from Texas who will be showcasing how she's styling the Spring 2021 Collection to create a few Fourth of July outfits. Keep scrolling to see the three outfits she put together and pay close attention to her styling tips—there's always something amazing to learn from our Stylists!
 While the Fourth of July is a perfect time to let freedom bells ring, it's also the perfect excuse to celebrate in style with a standout cabi outfit. Hopefully, your plans will be filled with outdoor BBQ parties and joining close family or friends. I know everyone has their own traditions and, as a result, I have created some Fourth of July outfits to help you plan accordingly. Without a doubt, we'll be wearing some combination of red, white, and blue, but I want to share some easy styling tips and my favorite cabi pieces to help you create a festive look.
Make your outfit shine with some easy and affordable accessories. Go bold with a bright red lipstick, add fun red or white sunglasses, try a pair of flag earrings, or snag a star necklace. I also love the idea of adding red ribbons to the Catwalk Top or blue ribbons to the Busy Tank. Another way to fire-up a classic look is to use a man's red and blue tie as a belt with any of cabi's popular white bottoms, like the High-Low Crop. If you want to go for a super-chic look, then opt for the perfect, flowy Midsummer Dress and incorporate a red sandal or bag to make the look festive.
Whatever your day brings, here are some of my favorite Americana looks: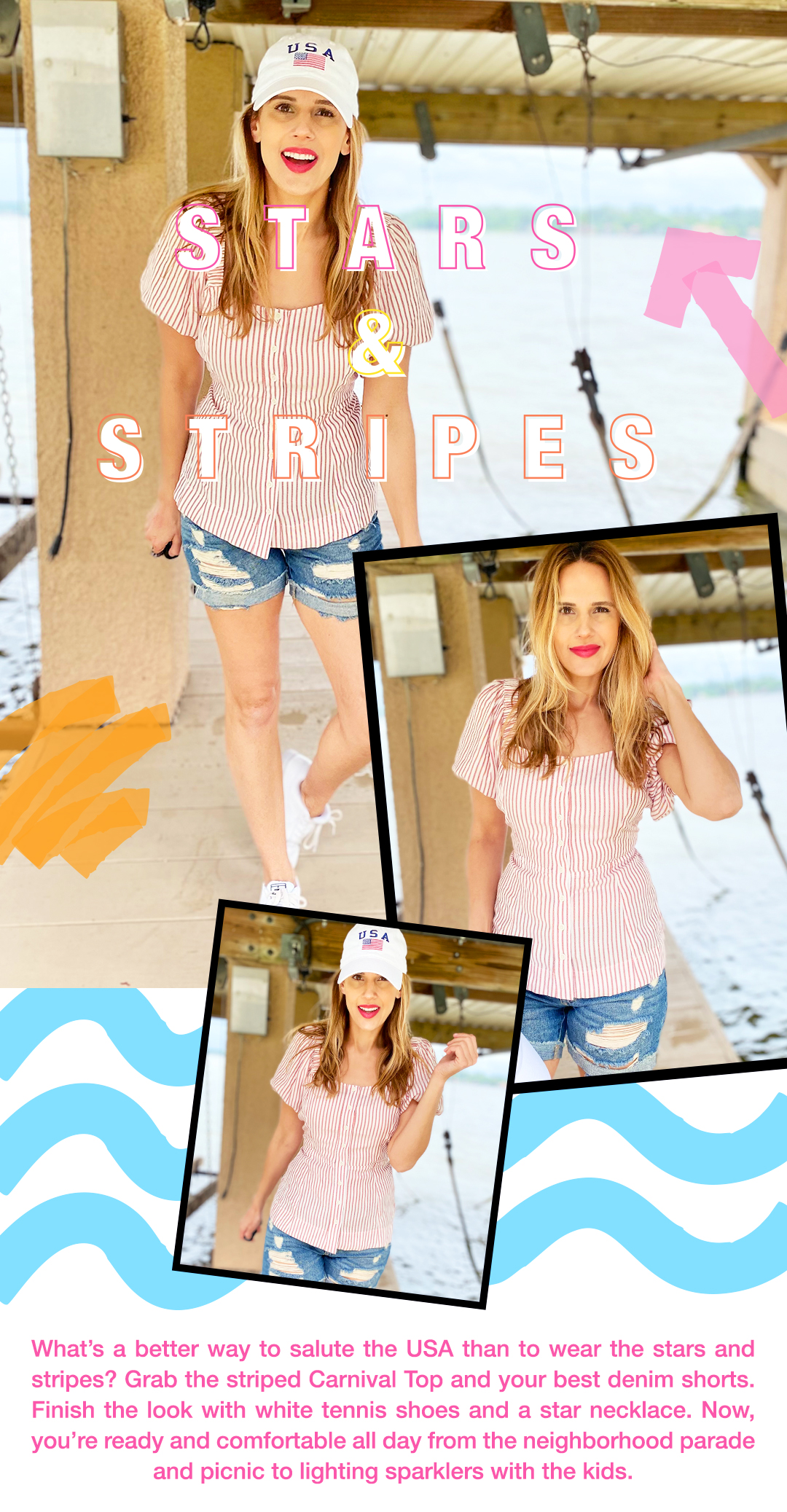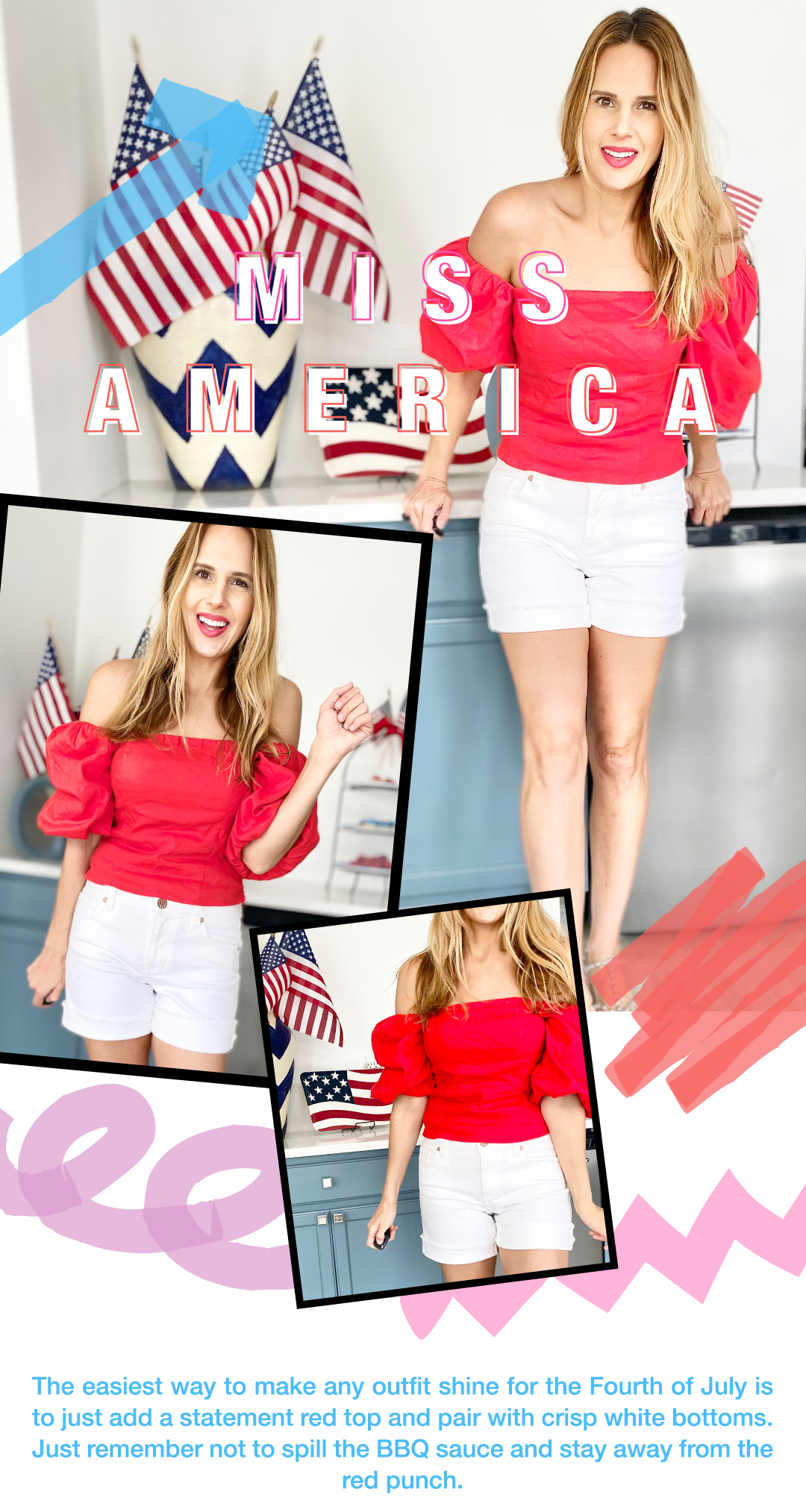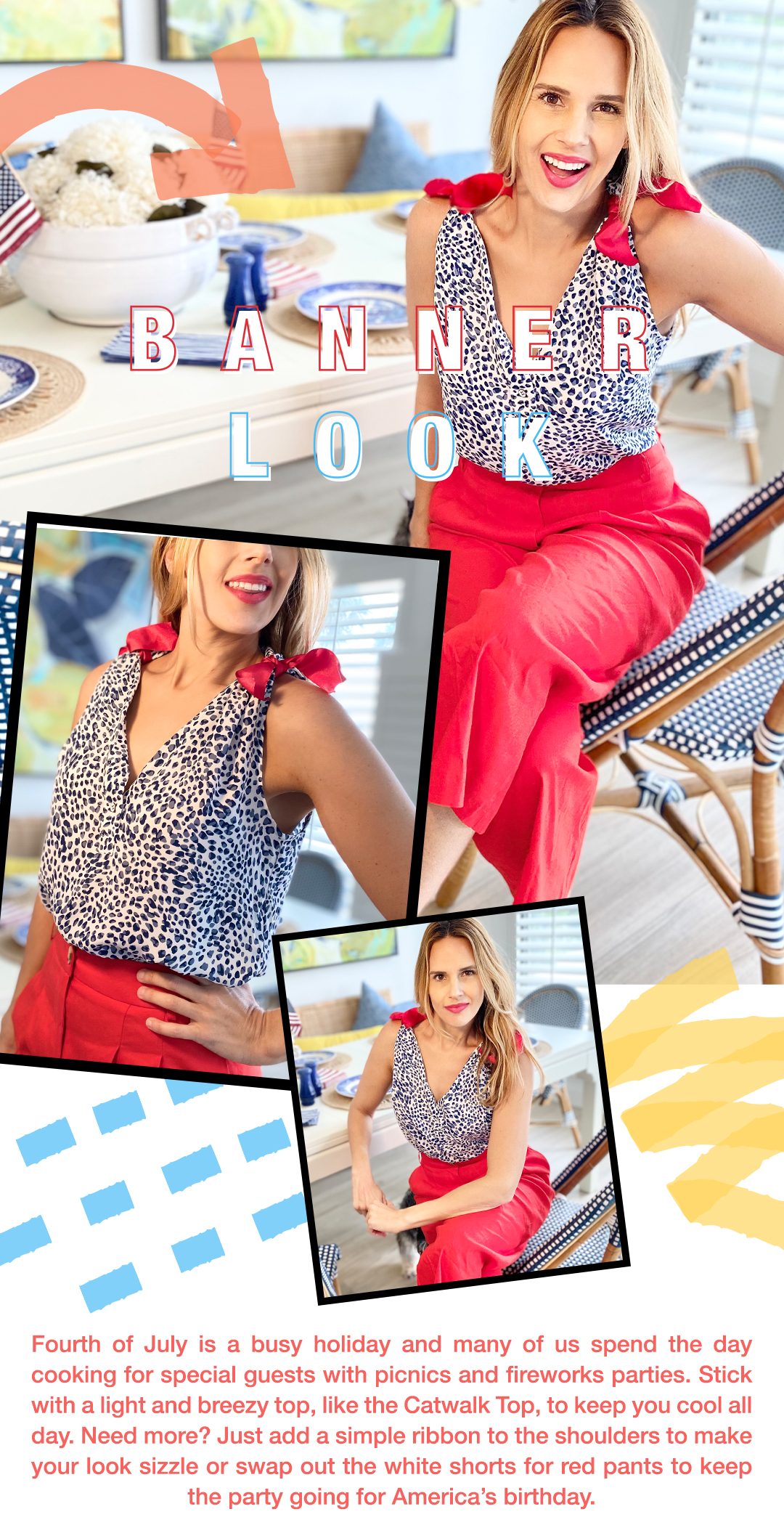 You asked, we answered! We're beyond grateful for our beautiful, knowledgeable, and fashionable Stylists! We love her thoughts on the most fashionable Fourth of July looks! What are you wearing for this patriotic holiday? Let us know in the comments.