Each season, we collaborate with a small group of style influencers whom we carefully select to be our Influencer Ambassadors. Together, these fierce, fabulous, stylish women make up our #cabiSquad, styling our latest Collections and creating innovative outfits beyond our wildest imaginations! These style influencers take their personal style to the next level, and that's exactly why we love to see them repping the brand. So, take a moment to hit pause and learn more about these must-know style influencers and discover their favorite pieces from the Fall 2021 Collection.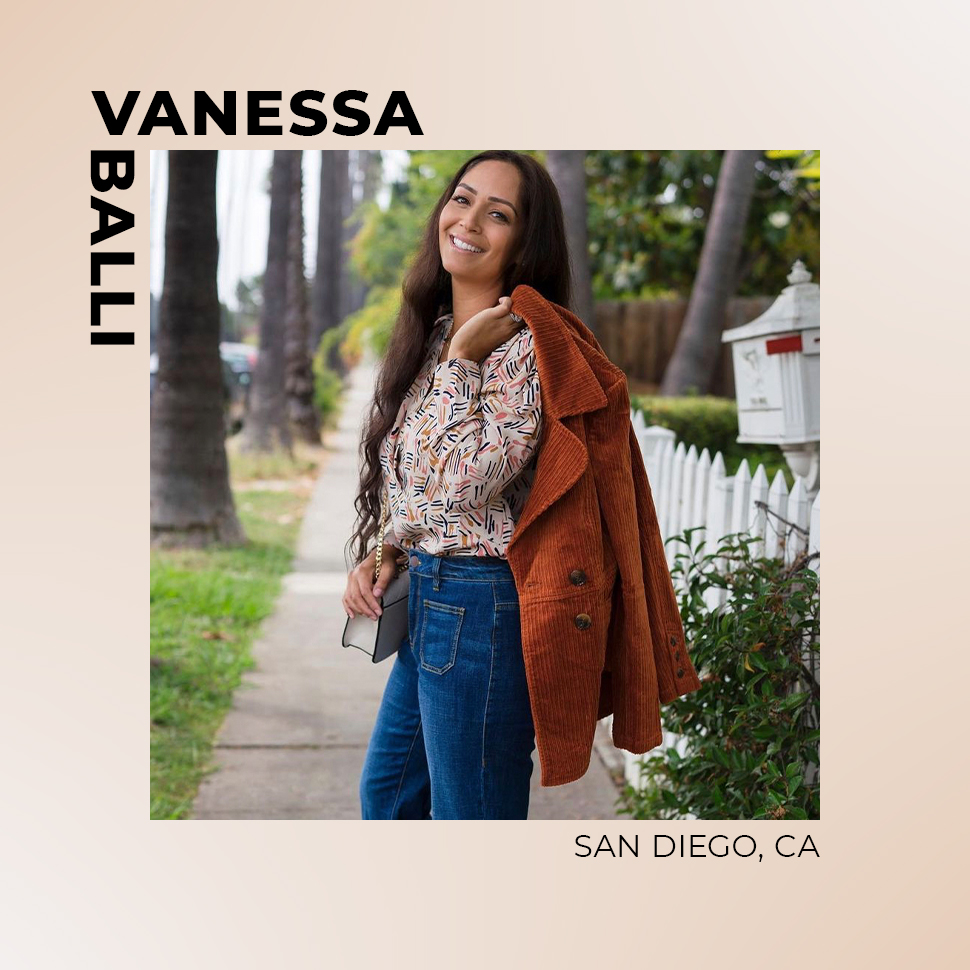 Why We Love Her: Meet mother, wife, and style blogger Vanessa Balli. Based in San Diego, CA, Vanessa's style can be described as timeless and feminine, reaching for pieces like the Corsage Skirt and Rococo Pullover from the Fall 2021 Collection. We've had the pleasure of working with her for many years, and she continues to impress us with her style! Check out her account on Instagram @vanessaballi for more inspiration.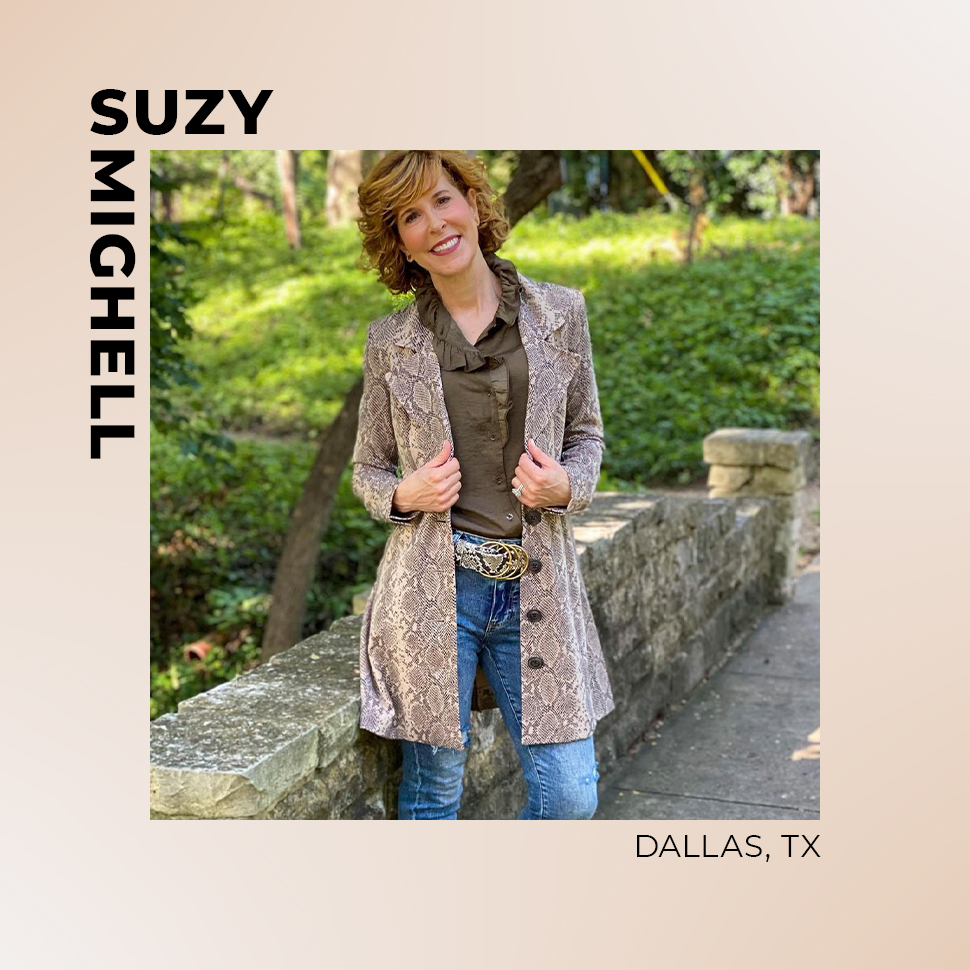 Why We Love Her: Suzy Mighell hails from Dallas, TX and is the mother to two grown sons and one grown daughter, hence her Instagram handle @emptynestblessed. Her favorite Fall '21 pieces include the Adorn Pullover, Cosmo Blouse, and Rose Top. She's an enthusiastic cabi lover, which she puts to good use in her classic, yet colorful sense of style.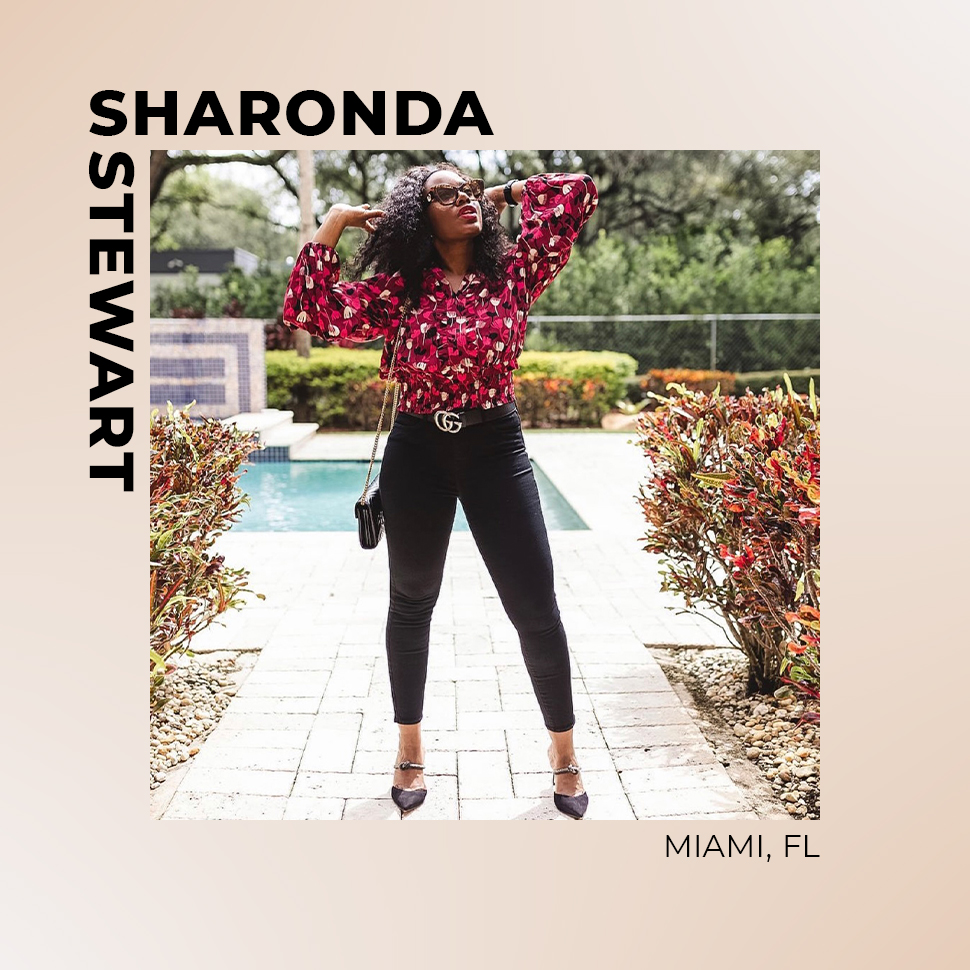 Why We Love Her: Sharonda Stewart, the woman behind the Instagram account @sportymommas, is known for her bold, vibrant style. Based in Miami, FL, she spends her time inspiring busy moms to prioritize their fashion while juggling motherhood. She loves statement pieces like the Cozy Scarf and Heritage Coat while reaching for classic denim like the High Skinny. Sharonda is always looking for ways to give back to her community, an attitude that couldn't be more aligned with cabi's mission!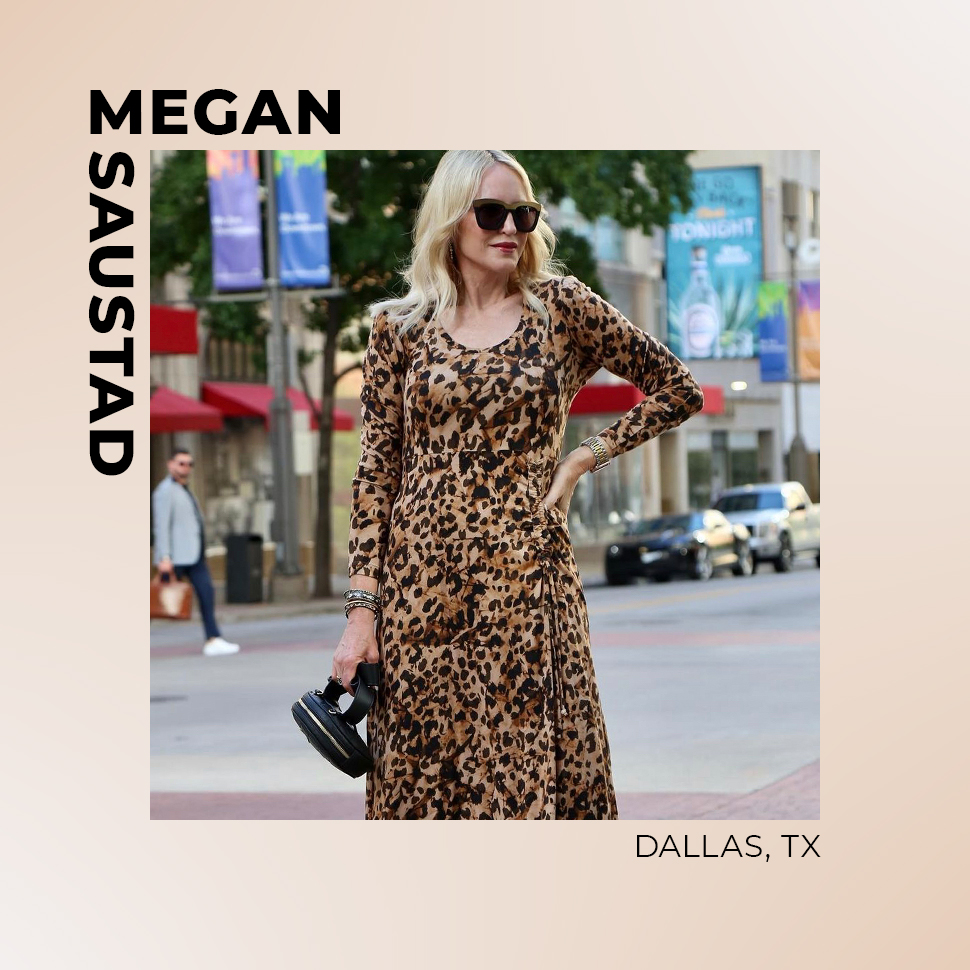 Why We Love Her: Meet Megan Saustad, the Dallas-based fashion, beauty, and fitness blogger behind @trulymeganblog. When it comes to patterns, her go-to is animal prints, like the snakeskin King Cobra Coat or the cheetah print Selma Dress, giving her style an elegant, yet edgy flair. Whether she's dressing up or playing it cool, she's always serving some serious style inspiration for all ages.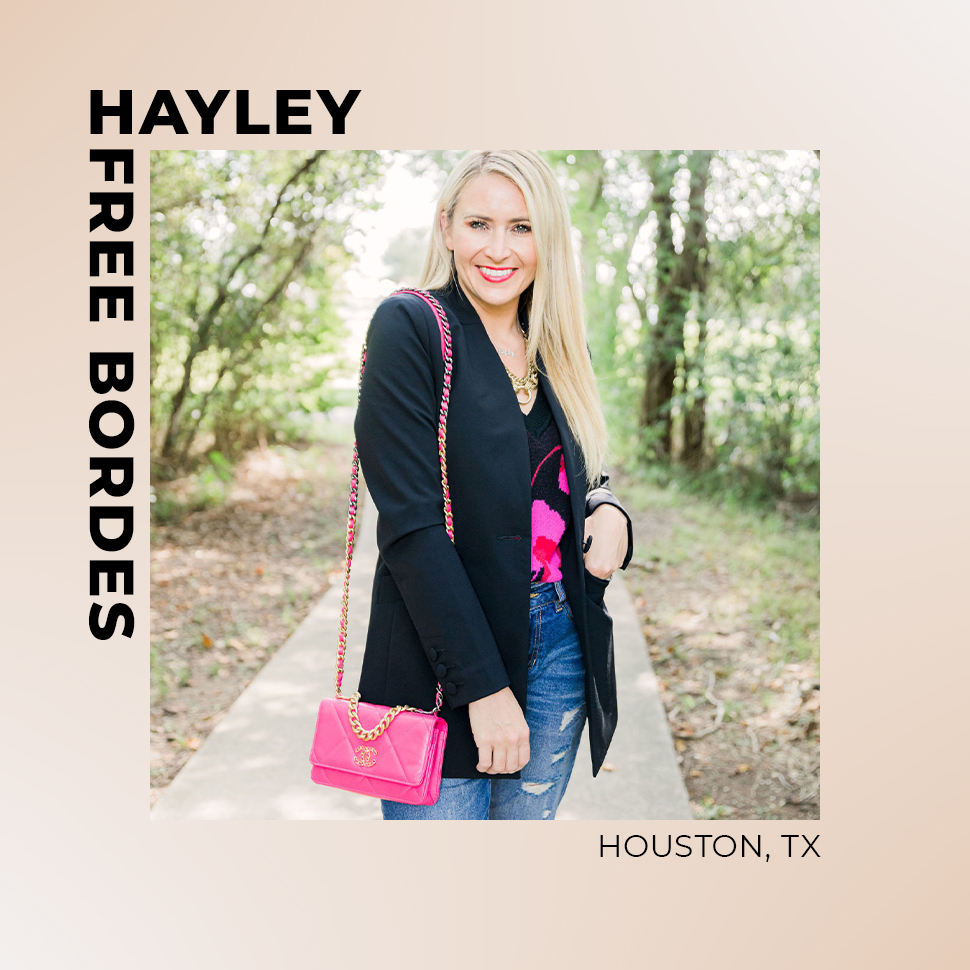 Why We Love Her: Hailing from Houston, TX, Hayley Free Bordes can be found living life to the fullest with her big, happy family. Being a mother to three adorable young girls doesn't stop her from staying stylish. She loves her accessories, like the Serpent Belt, and destructed denim such as the 100% Boyfriend jeans. Be sure to follow her page @littlemeandfree on Instagram for more styling ideas!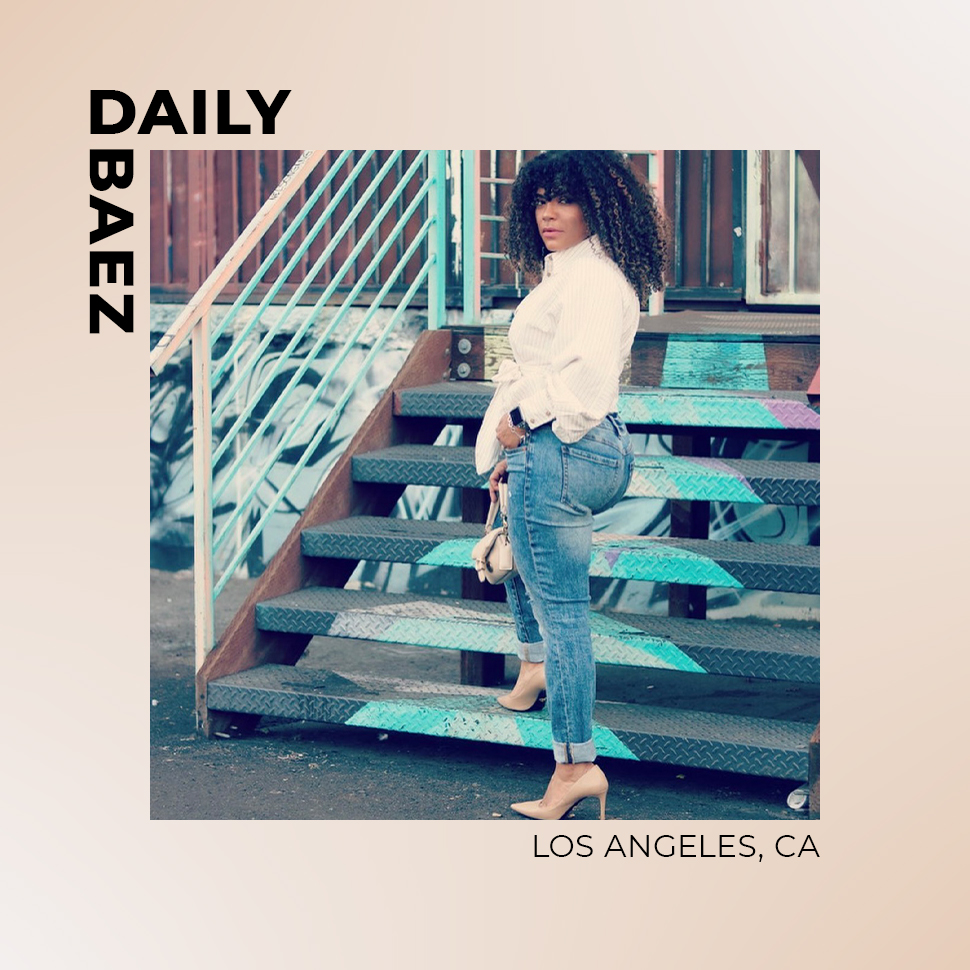 Why We Love Her: Originally from the Dominican Republic, now living in LA, Daily Baez is here to share her love of style with us all. She's all about an eye-catching design like the Peekaboo Tee or Jazzy Jacket, but she isn't afraid to keep things casual with a pair of leggings. Follow her page for more lifestyle, fashion, and travel tips @dailycurlz.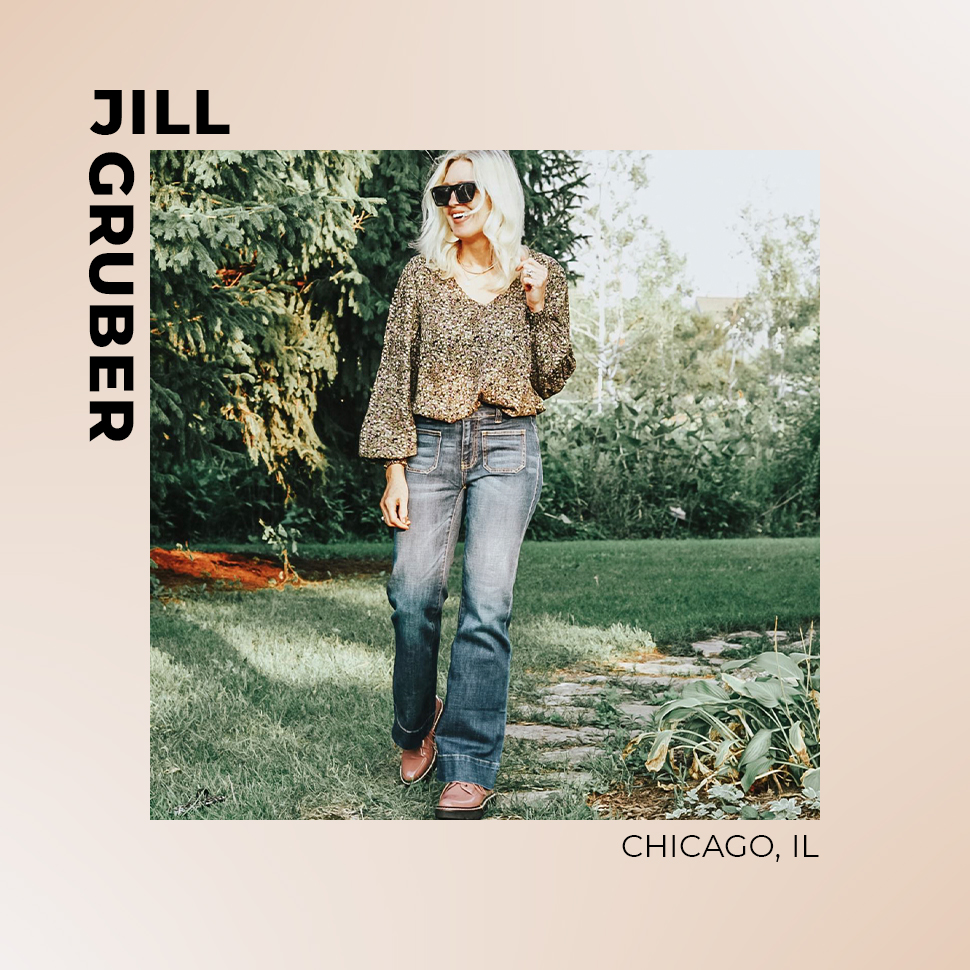 Why We Love Her: Based in Chicago, Jill Gruber proves to her followers that everyday style can be effortless, something we live by here at cabi. Her top picks for fall include the Book Club Cardigan, Eros Blouse, and Training Jogger. Take a look at her Instagram account @dousedinpink for more styling tips and tricks for those over 50, she's a real pro!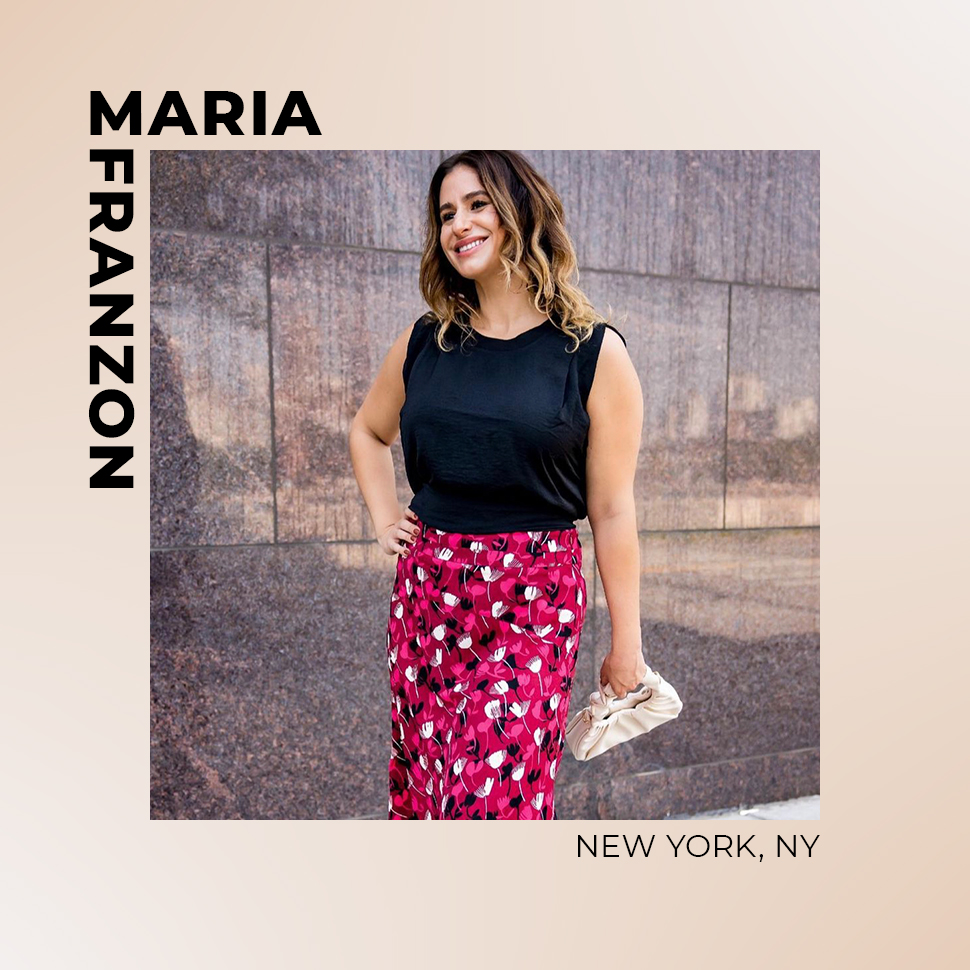 Why We Love Her: Living in the Big Apple, Maria Franzon shares her urban, chic style with her followers on Instagram @styleandthecitta. When it comes to accessories, Maria takes the cake. She's head over heels for shoes and purses, not to mention jewelry like the Harness Ring Necklace. Her two other Fall '21 favorites are the Cuddle Dress and Professor Peacoat jacket that allow her to stay comfy, yet stylish in the big city.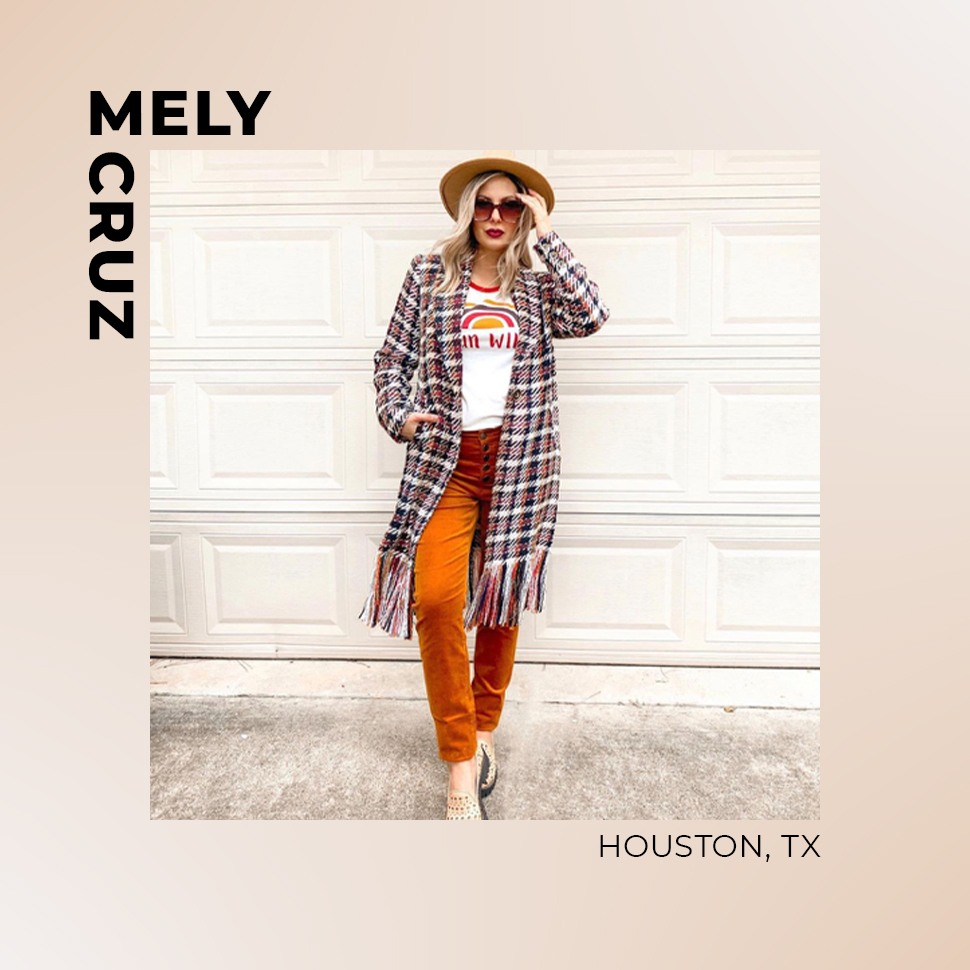 Why We Love Her: We're thrilled to be working with Mely Cruz from Houston, TX, a Latina who shares her hip style and fun mom life on her Instagram account @allthingsmely. With a feminine sense of style, it's no surprise that her Fall '21 favorites are the Luxury Pullover, Veranda Lounger, and Marni Blouse.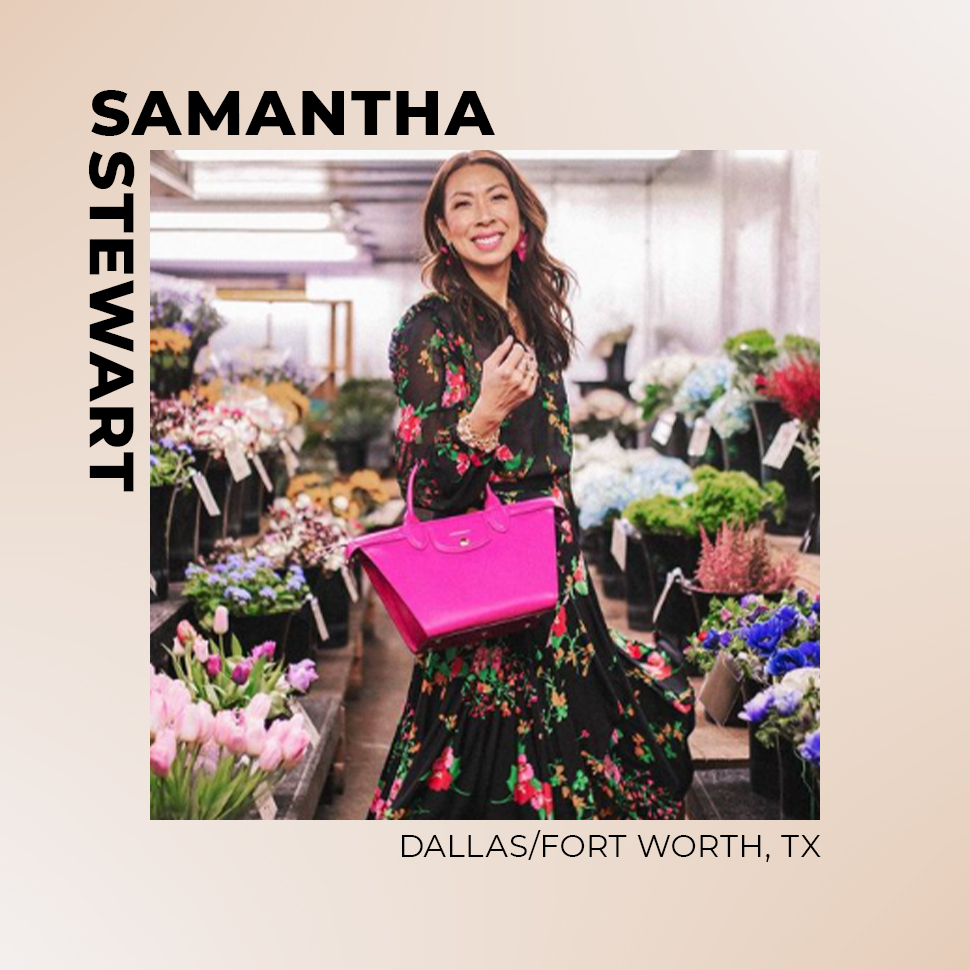 Why We Love Her: Last, but certainly not least, is Samantha Stewart, the mastermind behind @styleofsam. We've worked with her for many years and are thrilled to be inviting her back for more styling fun! From her home base in Texas, Samantha continues to bring her glamorous, vintage-inspired style to her day-to-day life. We can't wait to see what this year in fashion has in store for her!
Now that we've introduced each member of the #cabiSquad, the next step is to hit that follow button on Instagram! These style influencers are such great resources to follow when it comes to all-things-lifestyle, fashion, and beauty. Plus, you'll want to follow the #cabiSquad hashtag to see how they'll be styling the Fall 2021 Collection in the weeks to come. We can't wait to see what they'll do with all the incredible Fall '21 pieces. We're in for one stylish season!