Whenever we drop a new Collection, our first move is to turn to the professionals for fashion inspiration: the bloggers, the influencers, the career fashionistas. Without fail, they hit the ground running with their favorite new pieces, impressing us time and time again with their styling ideas. Naturally, the Fall 2021 Collection was no exception.
Below are five influencers whose fall outfits you'll want to be rocking all season long. We can always count on these ladies to serve some seriously stylish looks and offer incredibly helpful styling tips and advice. Keep scrolling to learn a little more about these fashionable women and to see their final fall fits in action. Be sure to check out their posts for all the deets, then go ahead and hit that follow button and get fashion inspiration delivered directly to your feed!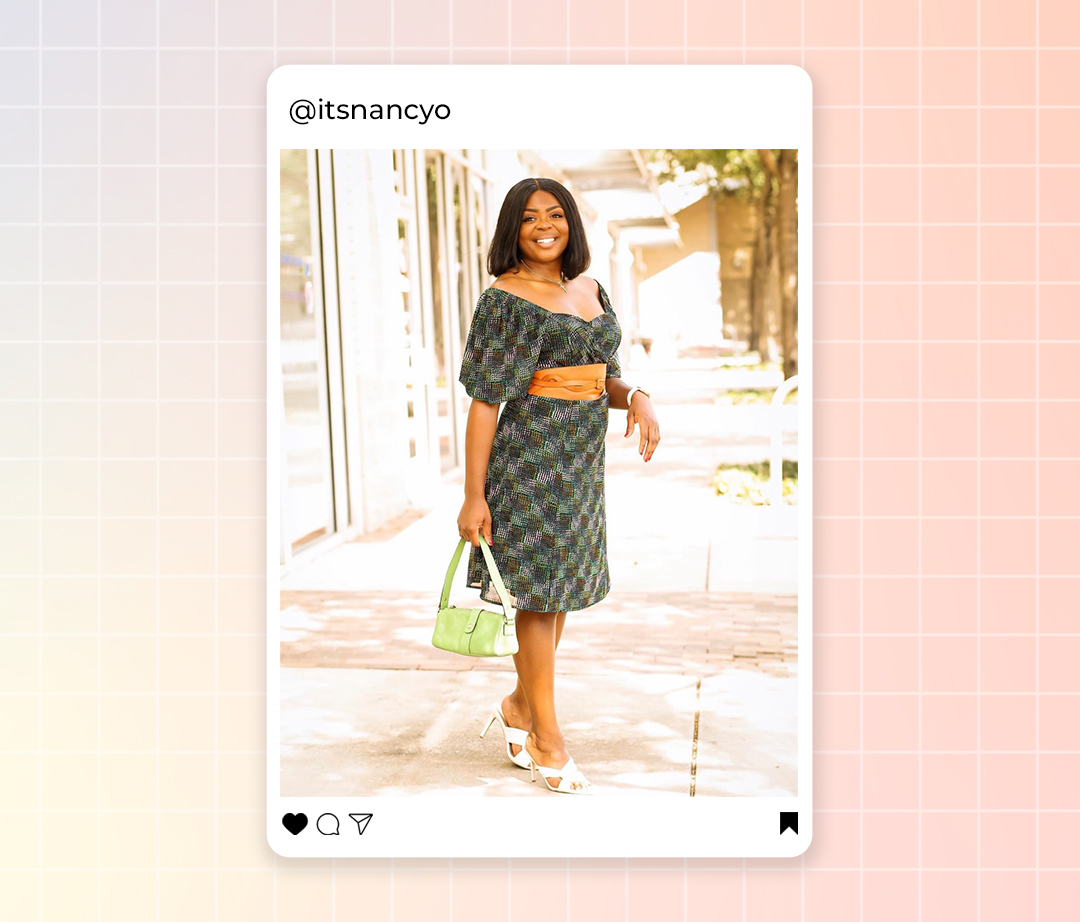 Nancy is a personal stylist from Dallas, Texas and has been feeling inspired by dresses lately. Her favorite cabi dress right now is the Elaine Dress, which she styled with a wide belt and vibrant purse to celebrate the final days of summer.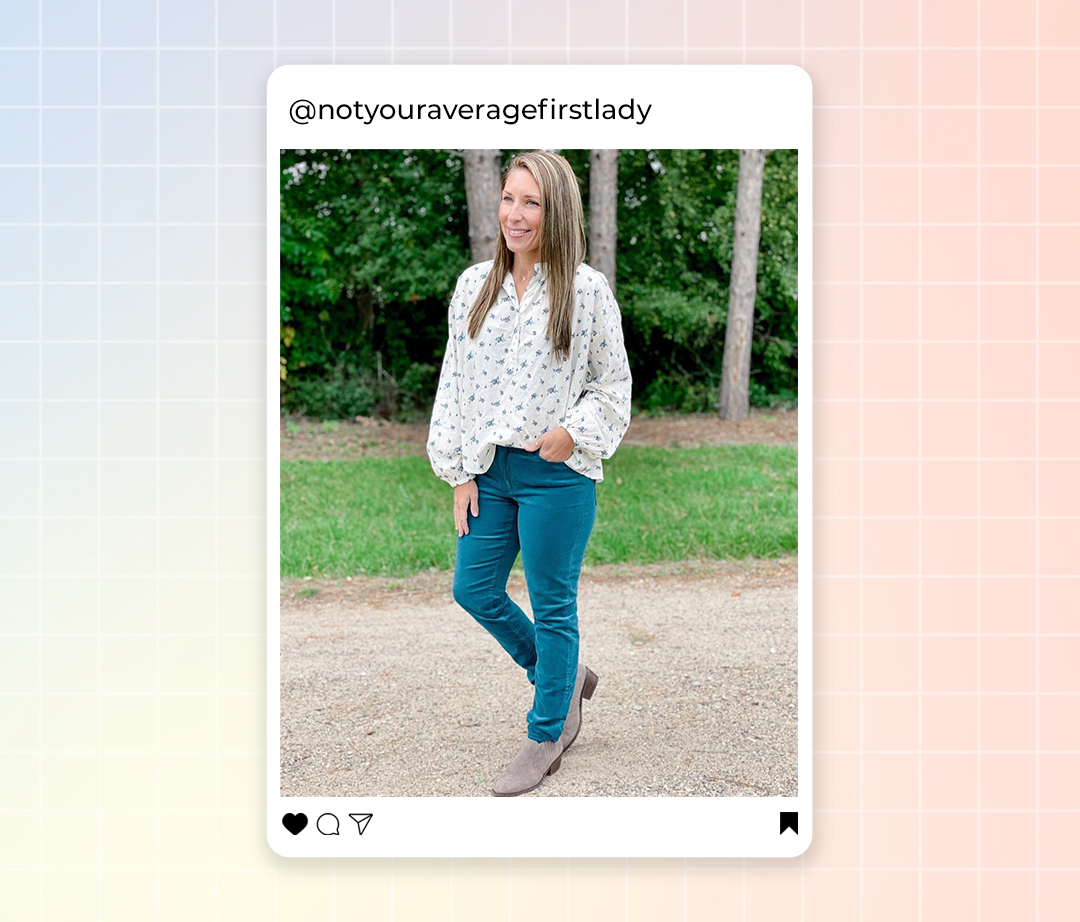 Meet Jen—she's a mother to two sons and a lifestyle and fashion blogger from a small town in Minnesota. She loves the Moroccan blue High Skinny corduroys almost as much as she loves coffee. She can be seen here styling these jewel-tone bottoms with a billowy white blouse. Check out her post to see the full fall look in action.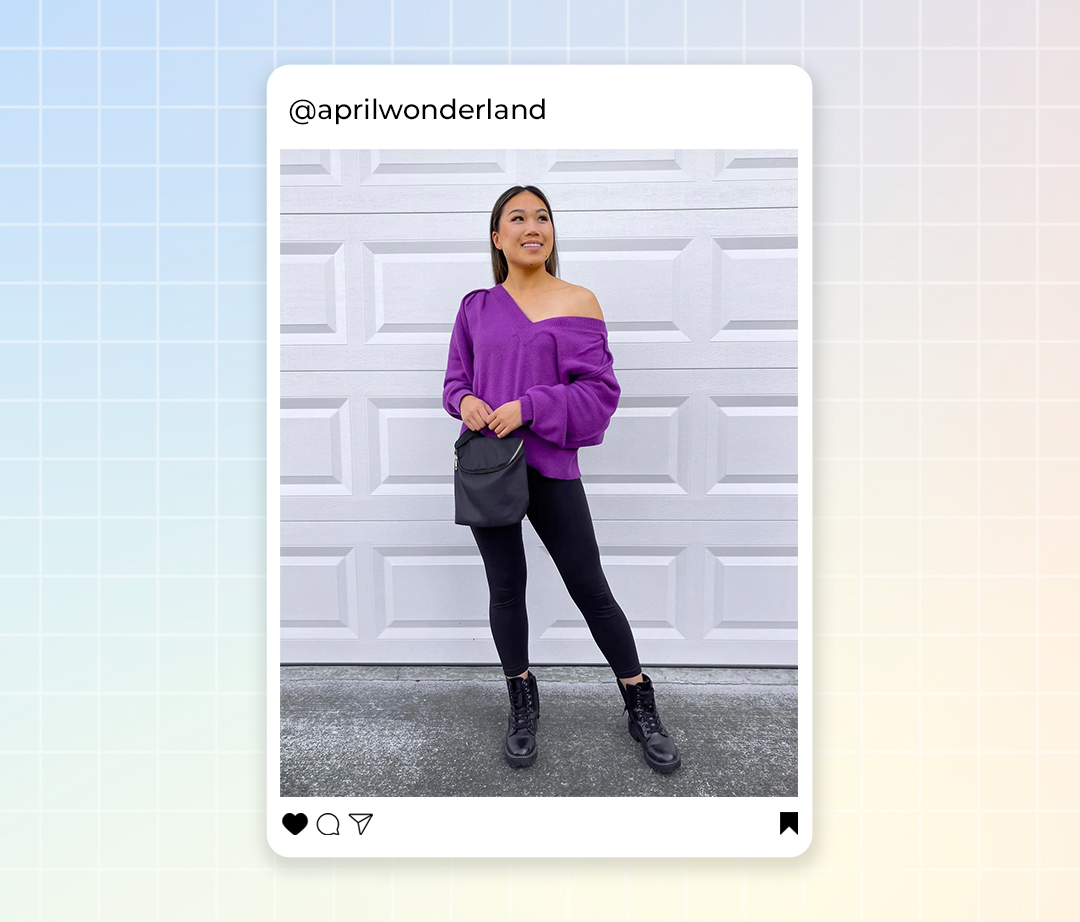 Fashion blogger April hails from Puyallup, Washington and has some chic sweater weather styling ideas. Her top pick is the purple Luxury Pullover, which she's wearing over the shoulder for added intrigue. April says that boxy sweaters are great for pairing with leggings, and we couldn't agree more. Follow her page for more helpful styling tips!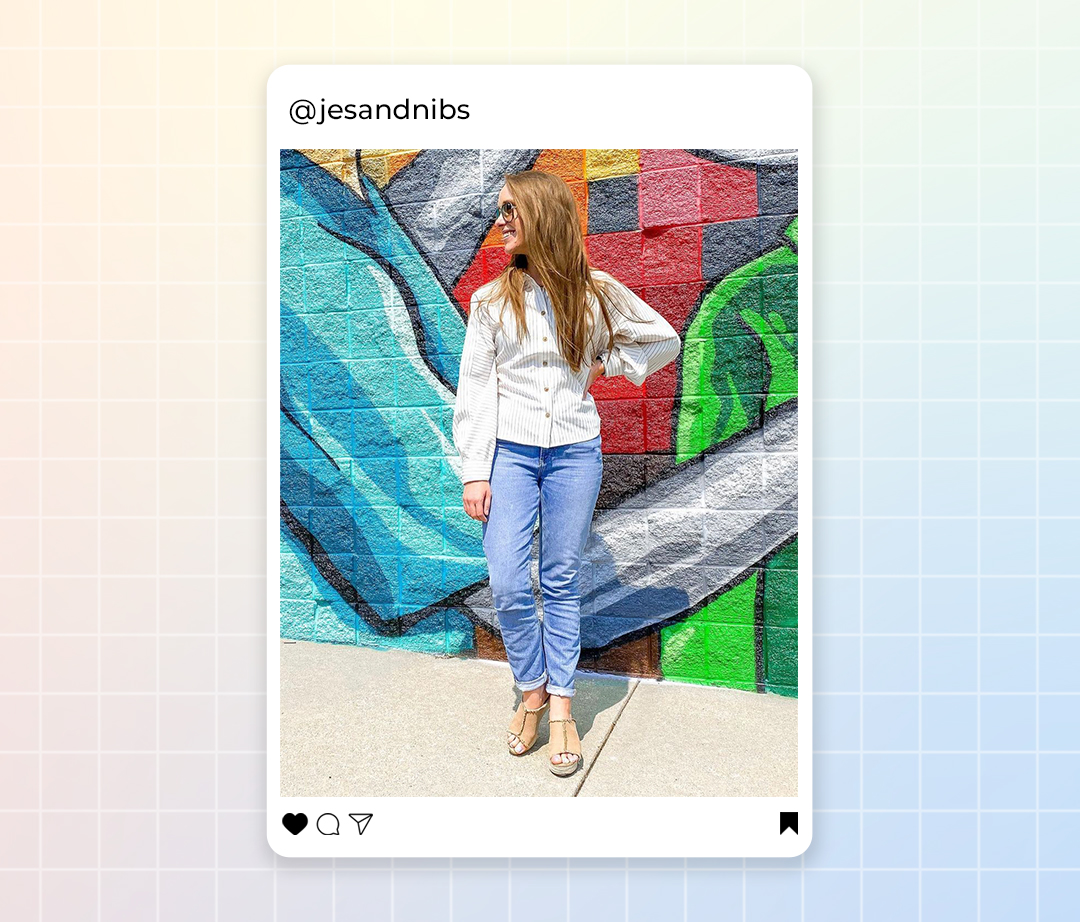 Lifestyle blogger and mental health activist Jessi Wood is having fun with the Tied-Up Shirt. She chose to tie this crisp white blouse at the back for an alternative styling option. She loves this transitional piece because she can wear it at the office or dressed down with slouchy jeans on the weekends. Check out her post to see the complete look.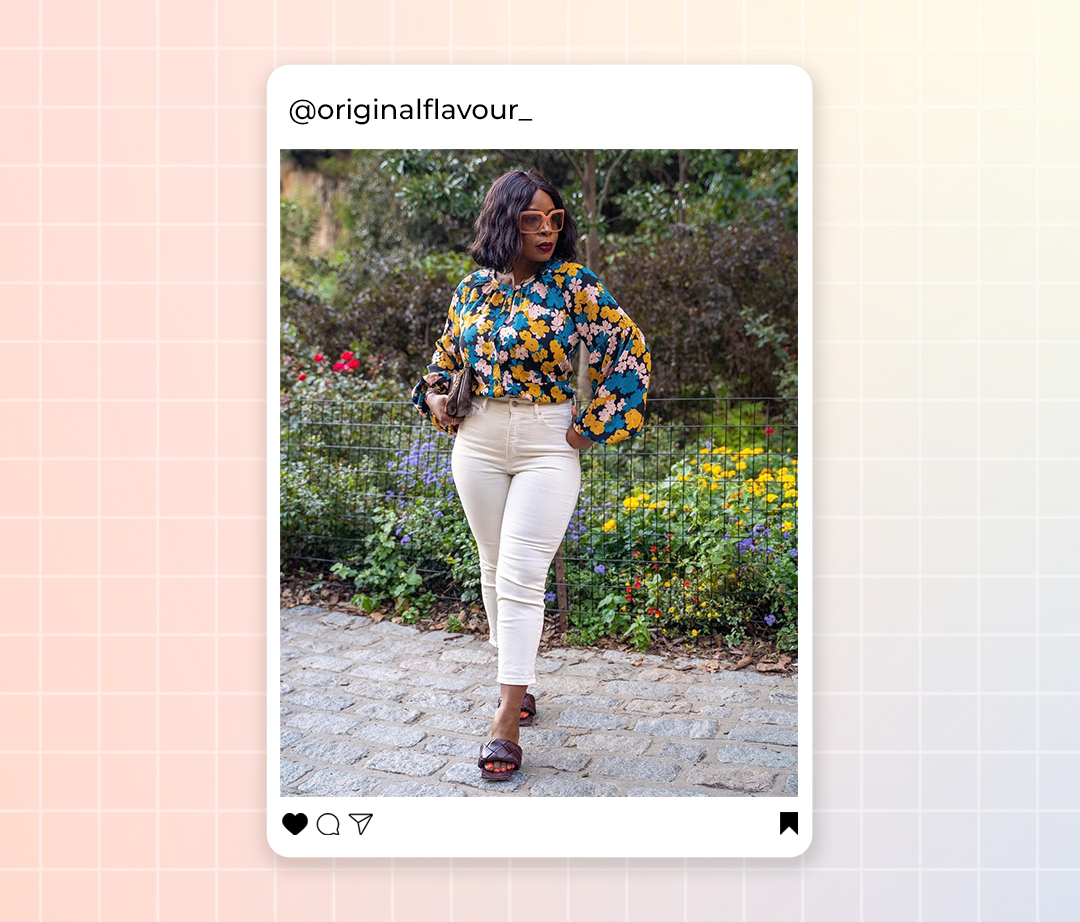 In Shanai's own words, "Florals aren't just for spring!" Shanai is a style blogger and influencer offering tips for the average lady who wants to slay life. Based in New York City, she's constantly finding new creative ways to style her wardrobe, like pairing the Favorite Blouse back to light colored denim. Follow her account for more cold weather dressing tips as the weather cools down.
Now that we've seen how some of the professionals are wearing the Fall 2021 Collection, we want to hear from you. How are you styling your favorite pieces from the latest Collection? Snap a picture wearing your fall best and post it to Instagram using the hashtag #cabiclothing so we can see your creativity in action!