How to Dress Your Baby Bump
Whether you're expecting a little CAbi Girl or a hunky CAbi Muscle, or just wondering what CAbi items work well for a friend who is expecting, we can imagine your excitement. We all know how CAbi clothes fit comfortably, and the same goes for dressing someone with a baby bump while still being "mommy-chic." Contrary to what you might think, pregnancy does not necessarily call for a whole new wardrobe.
In today's post two CAbi mommies-to-be wear some of their favorite CAbi pieces in multiple ways and show you how they transition them into their new-mommy wardrobe.
Katie is six months pregnant with a little girl and one of her basic maternity go-to's are her CAbi jeans worn with a maternity band. Due to her busy schedule, she prefers pieces that can be worn two, three, or even four different ways. She is also a fan of the Seaside Pullover, as she likes how the loose-fitting top looks over her belly. Take a peek at some of Katie's favorites below.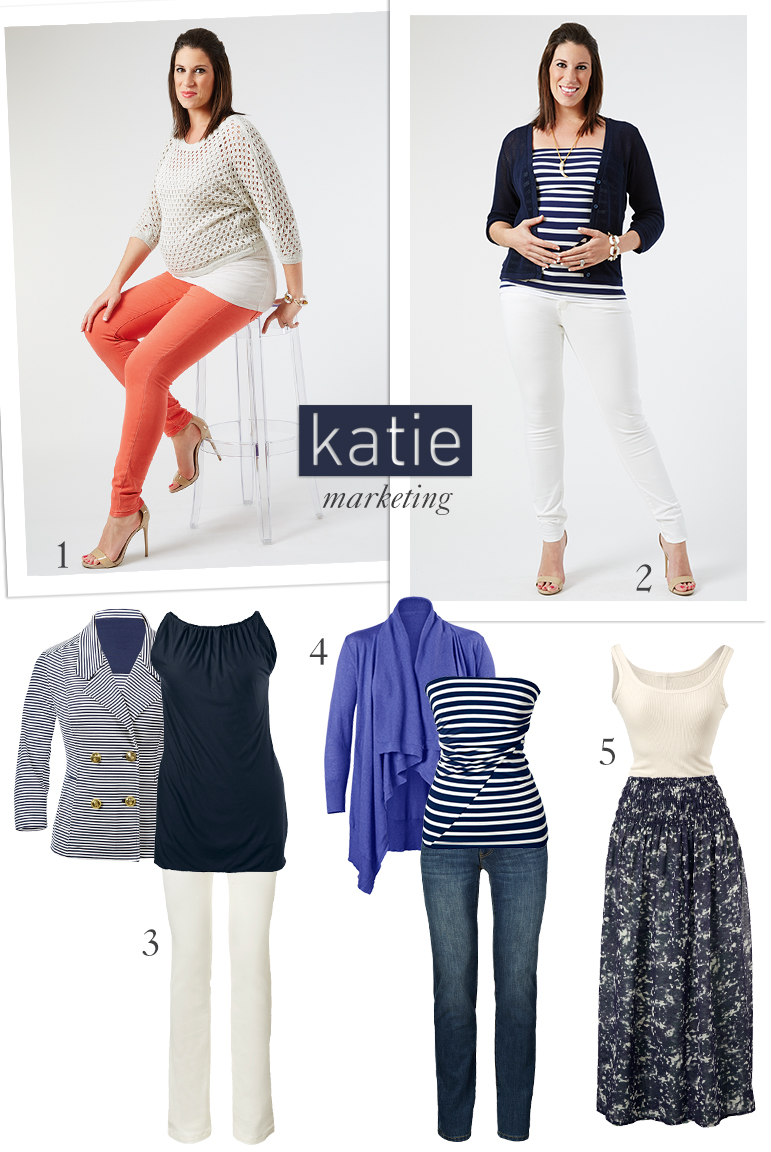 Katie's Outfits:  1/ Seaside Pullover, Essential Tank, Pigment Jegging  2/ Starboard Cardigan (available next week – contact your consultant), Blaine Tube, Indie Jean  3/ Life Jacket, Fifth Avenue Tee, Indie Jean  4/ Chelsea Topper, Blaine Tube, Ruby Jean  5/ Essential Tank, Long Reversible Skirt
Courtney is just weeks away from delivering a baby boy. She is all about comfort, and while she still wears her CAbi jeans with a maternity band, she prefers soft, loose tops like the Harmony Tank and stretchy bottoms like the M'Leggings. She is excited to welcome her bundle-of-joy but can't wait to wear all of her CAbi outfits again. Here is Courtney in her office and weekend looks … and yes, still wears heels!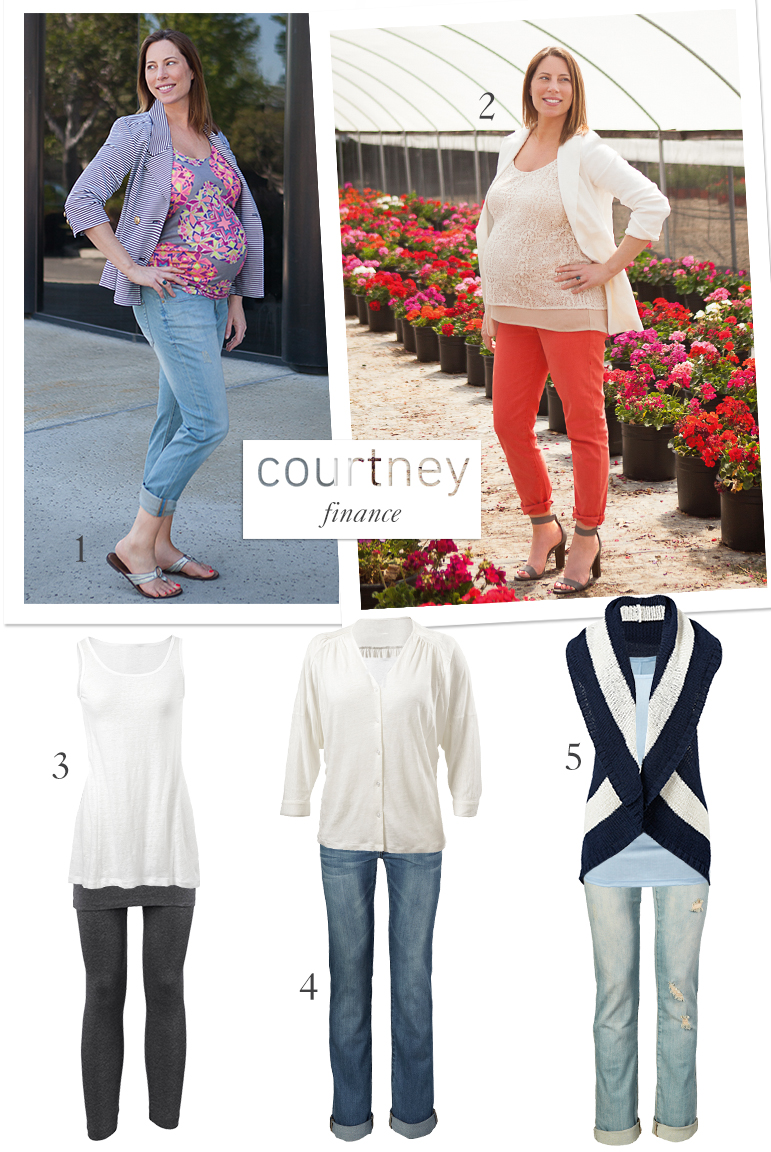 Courtney's Outfits:  1/ Life Jacket, Harmony Tank, Deconstructed Brett  2/ Everly Blazer, It Girl Cami, Pigment Jegging  3/ Linen Tank, M'leggings  4/ Sweetheart Topper, Linen Tank, Brett Jean  5/ Skipper Vest, Essential Tank, Deconstructed Brett
How do you pair your favorite CAbi pieces with your maternity basics? Let us know in the comments section below.