Getting friends together for a casual house party is a perfect excuse to enjoy the long summer days. But wow-ing your guests with an  informal gathering still requires some help and planning. This week we have blogger and entertaining experts, Rachel Hollis from The Chic Site and Julie Blanner from Coordinately Yours sharing some tips for your al fresco entertaining.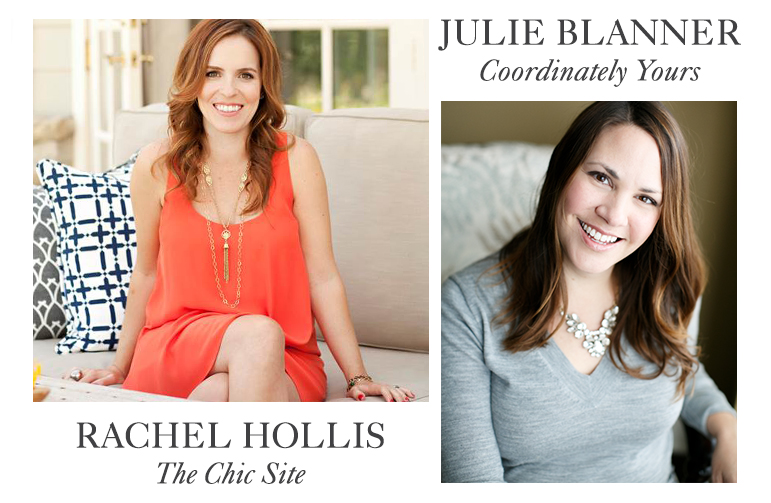 Rachel believes that the things that made a party good 100 years ago are the same things that make it great today: good food, good drinks, good music … get those right, and you've got a party!
When it comes to décor you don't need to do much since most of summer entertaining happens outside. Rachel recommends making sure you've got great mood lighting and let Mother Nature provide all the other "décor." Here are some of her tips to light your party.
If you are not sure about how much to buy or prepare, check out this handy sample of party serving sizes so you know how much of each thing you'll need! Don't try and do 50 dishes, just focus on doing a few recipes really well. Need inspiration? Try her Parmesan Dip!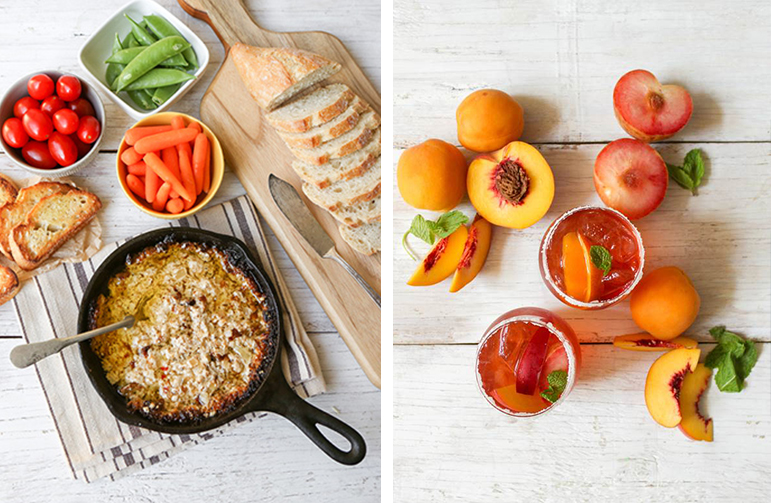 If you enjoy a more relaxed style of entertaining, such as a casual dinner party on the patio or an afternoon shower, Julie has simple tips for an effortless, yet chic summer gathering.
Showcase your food and drinks in beautiful platters or containers as an easy way to add décor to your party.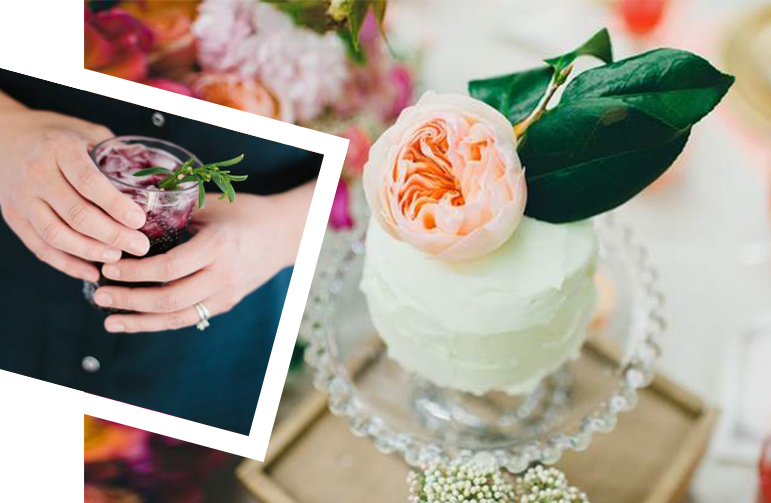 Signature cocktails in a beautiful dispenser add a nice touch to the table while allowing guests to serve themselves. Get some signature cocktail recipes here.

When displayed on a pretty pedestal, dessert doubles as a centerpiece. See the DIY tutorial here.
For extra décor, pull pieces from other areas of your home—it may be the nautical rope vase from the guest bedroom or the throw blankets from the living room to ensure everyone is comfortable outdoors.
For an easy menu, Julie advises to prepare as much as possible in advance. A cheese display makes a great last minute appetizer, or you can start the evening with something simple like grilled mozzarella or garlic cheese bake.
Most of all, relax and enjoy your guests. If you're at ease, your guests will relax and enjoy, regardless of any flaws.
We hope these tips help you get ready for your next outdoor celebration. Enjoy your summer party and let your guests do the same! If you have any tips for hosting a summer party, let us know below.