You know that feeling when you get a new pair of glasses, a refreshing facial, or simply feel the cool breeze on a hot day? It's like you're a new woman, ready to tackle the day with a fresh start. Sometimes looking at something a new way can change everything, which is why we wanted to give some of your favorite spring CAbi pieces, and our top sellers, a fresh look!
Although the season officially ends in July, timeless pieces you can wear again and again never get old. What makes them bestsellers? They're versatile, allow for contrast, and are comfortable, yet stylish! If these 10 favorites are not already hanging in your closet, there's still time to shop for CAbi's top sellers and spice up your summer wardrobe. Here are a few ideas for how you can mix and match these season's must-haves.
Needle Lace Shell
The top selling item in all of CAbi history, try wearing it with the Coast Crop, the Norma Jean Jacket, and your favorite strappy sandals. For a more casual look, roll up the easy-fitting pants and your jacket sleeves. The soft, ivory-cotton lace, with exposed zipper, and a grosgrain pull make the top appropriate for just about any outing – you'll want to wear this day in and day out!
Accessories: High Heel Sandal, Sunglasses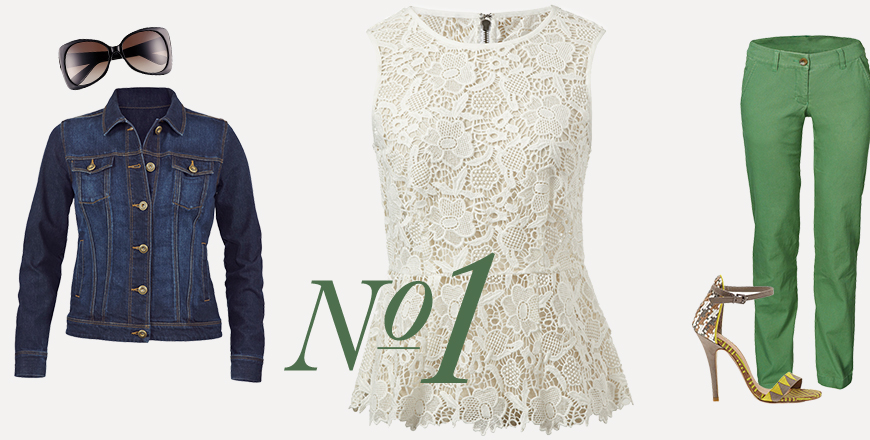 Mum Cami
One of our favorite fashion and style themes is contradiction. Pair the bold Mum Cami with the Deconstructed Brett Jean and the Wedgewood Jacket, and you'll find perfection when the tough meets the tailored.
Accessories: Classic Link Bracelet, High Heel Sandal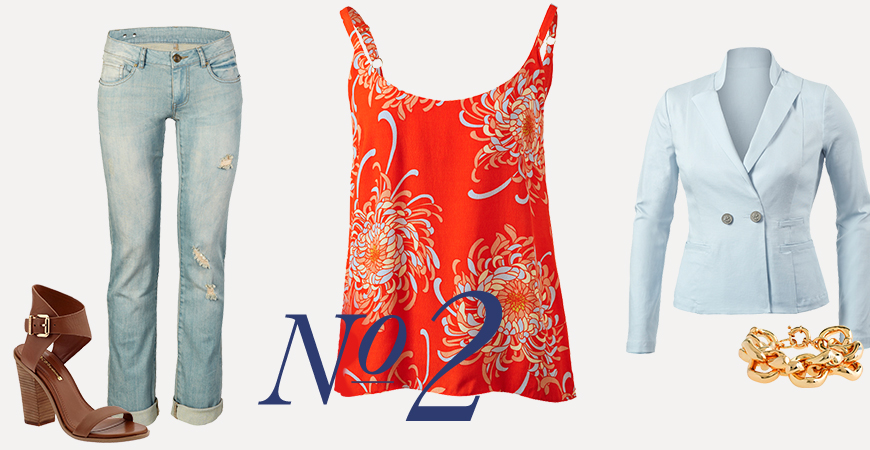 Taylor Jacket
The feminine take on the menswear-inspired Taylor Jacket looks fresh and vibrant, adding a pop of color especially when married with a boxy nautical stripe tee (the Lifeboat Tee) and the Indie Jean.
Accessories: Sunglasses, Flat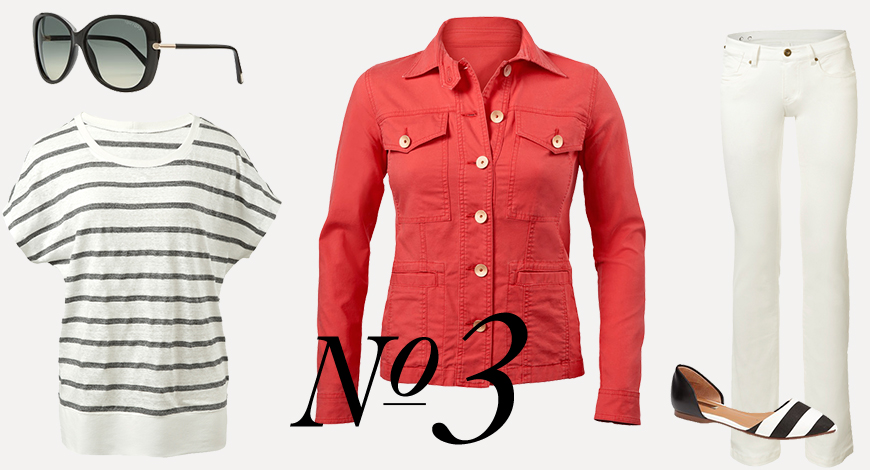 Blaine Tube
Talk about where comfort meets style! Pair the striking Blaine Tube with the Fairway Jacket and the Ruby Jean for a fashion forward look. Oversized anorak-styled jackets are just the thing to make it look like you didn't try too hard.
Accessories: Post Earrings, High Heel Sandal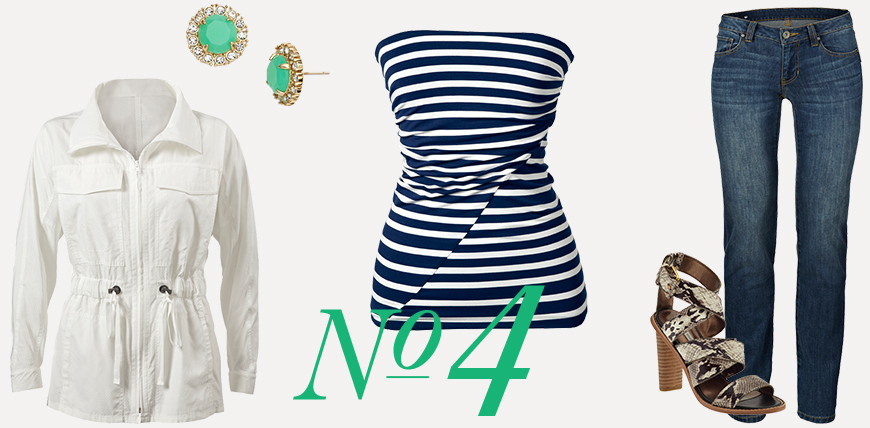 5th Avenue Tee
Uber urban chic is what this tee exudes, especially when worn with the Newport Skirt, tucked in, and topped with the Everly Blazer – a dipped-in-a-color look with the stark white blazer for contrast and high definition!
Accessories: Collar Necklace, Bag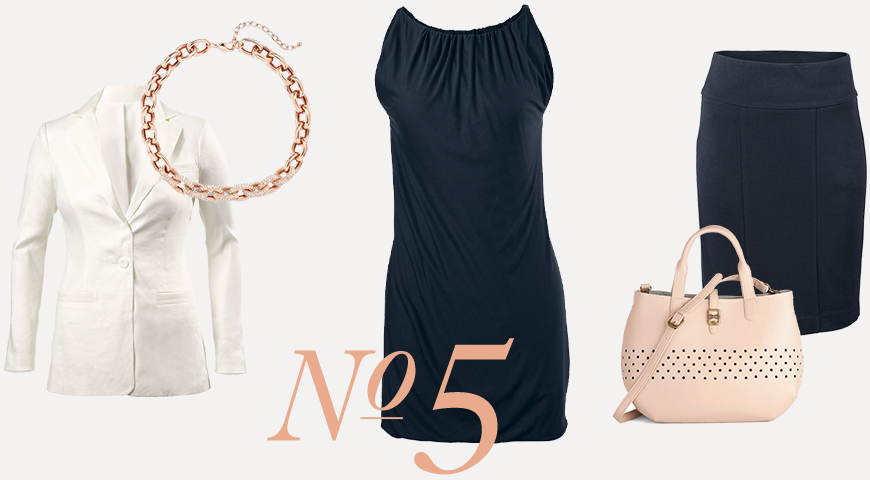 Billi Cardigan
Versatility keeps this cardigan on our top 10 list. One of our favorite ways to wear it is over the Breeze Dress, tied around the shoulders like a scarf for a pop of Ocean blue green. Perfect for a summer soiree, bridal or baby shower, or just about any casual, classy affair.
Accessories: Pendant Necklace, High Heel Sandal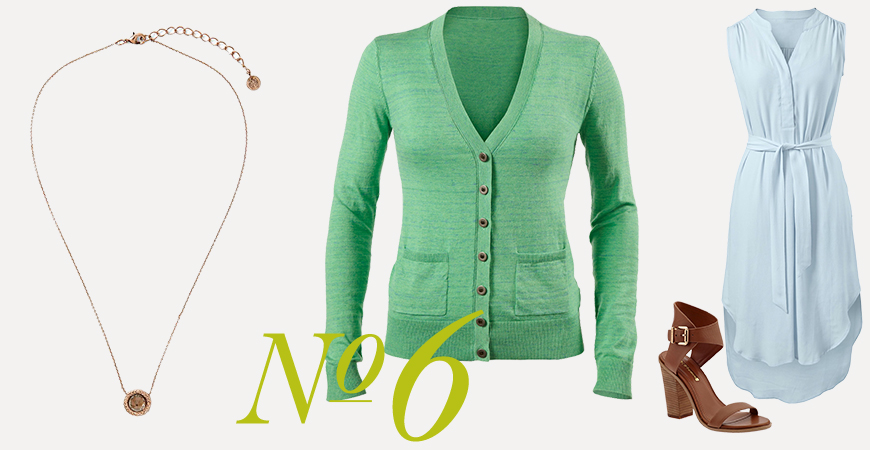 Life Jacket
A life saver! Worn with the linen tank and the ruby jean, the look is comfortable yet pulled together; perfect for a shopping excursion or daytime networking event.
Accessories: Bookbag, Round Toe Flat
Pigment Jegging
This super modern jegging is one of our hottest, most versatile pieces. Pair them with the Serene Tunic – with its henna hand-painted look – for an incredibly nice contrast between organic and modern.
Accessories: Rose Gold Watch, St.Barths Clutch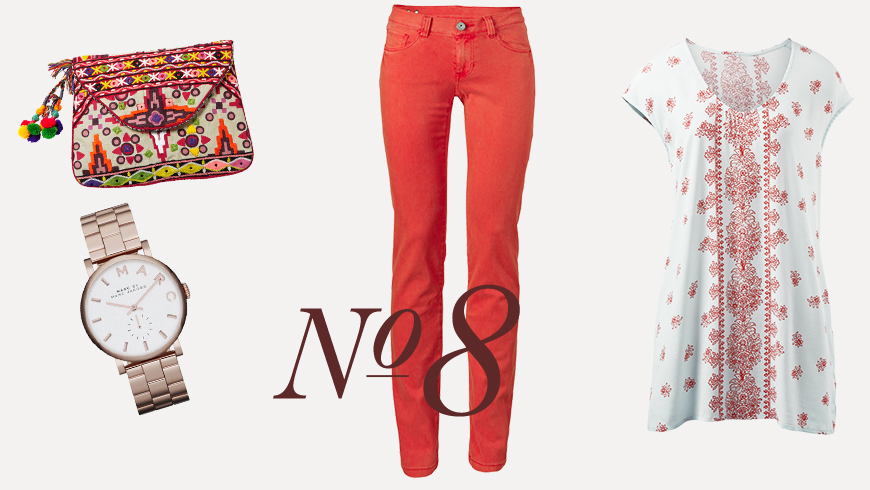 Seaside Pullover
Throw on this summery, open-weave sweater with the Simple Cami and the M'leggings to create a sleek, almost catsuit-like look. Add your sassy Nikes to be perfectly in sync with the sporty luxe trend.
Accessories: Nike Air Sneakers, Crossbody Bag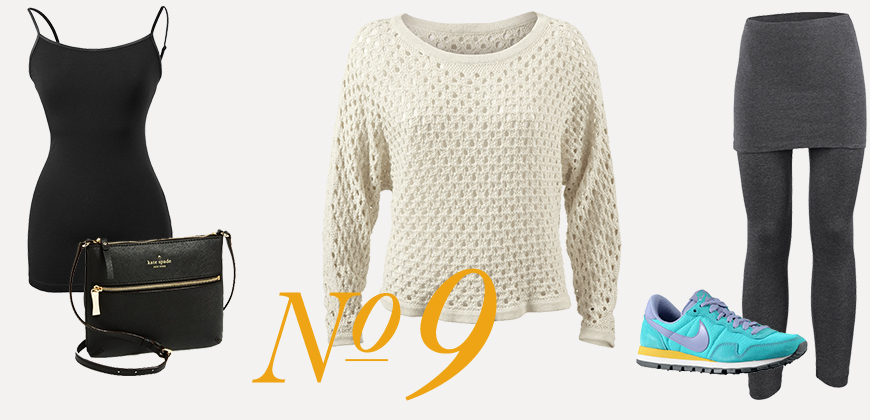 It Girl Cami
We are loving the look of white with white – or white with off white! Wear this pretty, ladylike top with the Baby Boot and if the air conditioner calls for a layer piece, throw on our Anorak. The military-inspired geometric shoulders give it a super clean look and the perfect combo of classic casual with sexy intrigue.
Accessories: White Watch, Pendant Necklace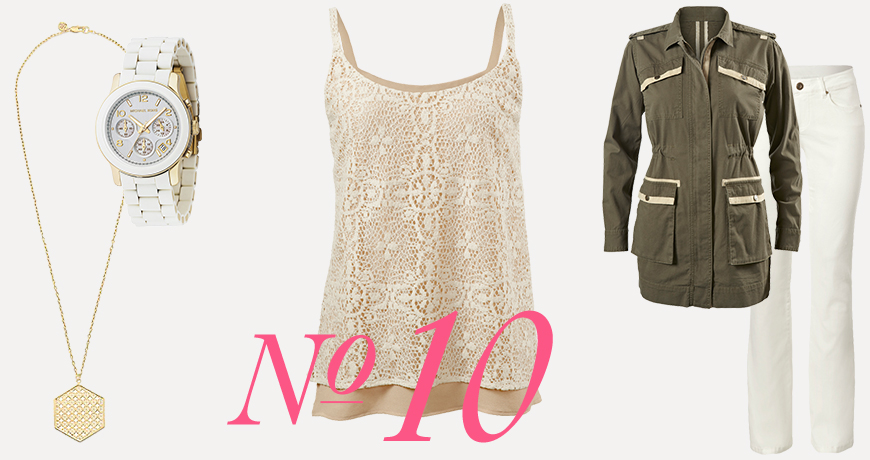 Is one of our Spring '14 top 10 best sellers on your personal top 10 list? Is one part of your go-to first date outfit or a travel must? Let us know which of the top 10 are your favorites and how and when you wear them!