This season, fall has a surprise up its sleeve by showcasing colors that are filled with imagination, luxurious jewel tones, and combinations that don't fall into your typical autumnal hues. Each spring, Pantone reveals what they anticipate to be the "it" fall colors, and we just can't get enough. We're head over heels for the purple hues that are trending this fall. Wine is the new Black! And Aluminum Grey and Cognac Brown also provide hot, fresh takes on basic black.
Now that we're on the cusp of autumn, get a head start on shopping the must-have colors of the season.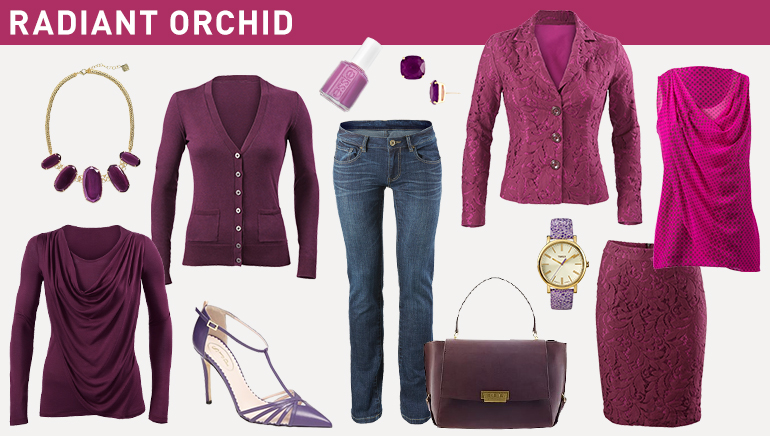 Like a fine glass of Merlot, this shade is popular due to its flexibility. This beautiful color flatters all skin tones. Its depth and warmth make your eyes pop too! Our Fall 2014 Collection has some great pieces to choose from, like the Billi Cardigan, Overlay Tee, or our elegant Frolic Skirt.
Overlay Tee, Billi Cardigan, Tapered Boyfriend Jean
Frolic Jacket, Frolic Skirt, Brilliant Blouse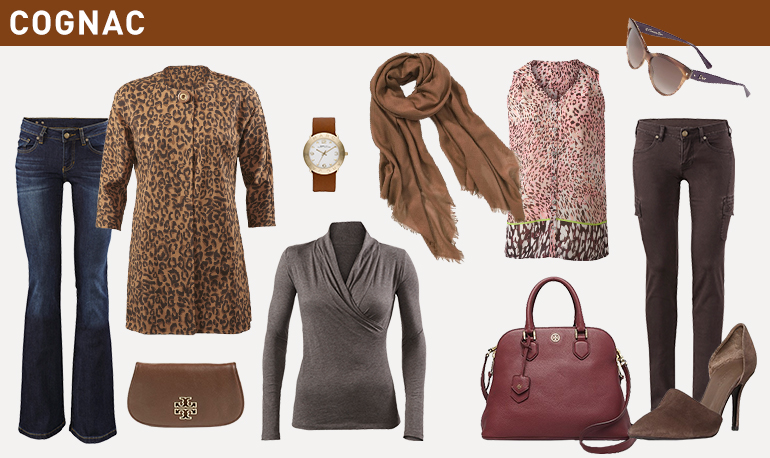 This rich brown hue is perfect for the fall season. Much like its name, Cognac, it is very strong, distinct, and can be paired with all earth tones for a classic look, reminiscent of the season's changing leaves. Our Bittersweet Cargo and Estate Jacket showcase this timeless color.
Galaxy Wash Slim Boot, Estate Jacket, Crossover Tee
Beguile Button Up, Bittersweet Cargo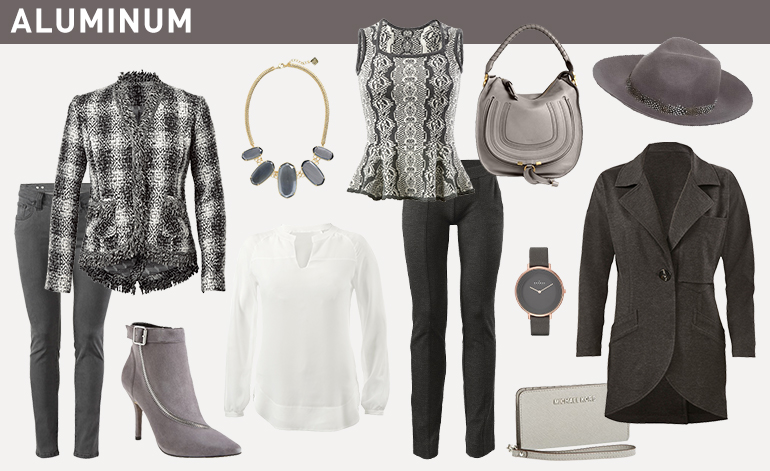 We can't get enough of Aluminum shades. It shows a sleek sense of style and an elegant escape from basic black. Any time you are thinking of grabbing black, simply substitute a grey piece and you'll have stepped up your fashion game. Our Stormy Wash Super Skinny Jean and Peplum Shell are pieces you'll find are out of this world.
Stormy Wash Super Skinny Jean, Best in Show Jacket, Allure Blouse
Peplum Shell, Audrey Pant, Lisbon Topper

This playful take on purple is a breath of fresh air for the fall season. Typically thought of as more of a spring color, we're excited to see it trending for fall. It keeps things light and airy and can be a real pick-me-up on a dreary winter day. You'll find this refreshing color in our Tuscadero Coat and the Printed Jubilee top.
Tuscadero Coat, Bordeaux Wash Skinny Jean, Ruffle Top
Printed Jubilee Top, Femme Skirt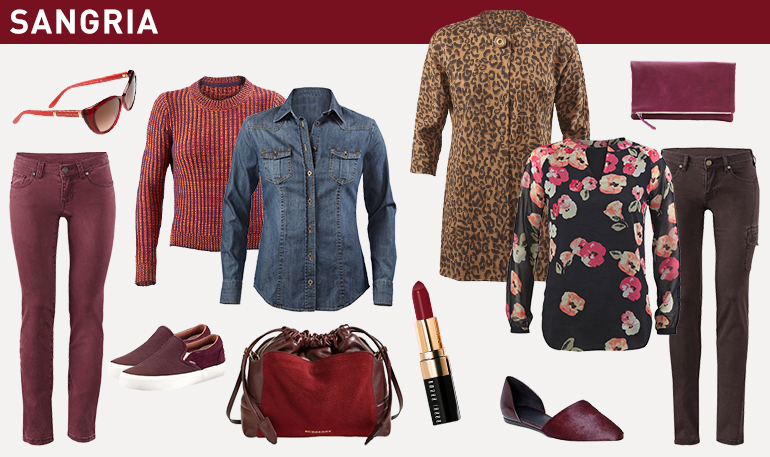 Ah, Sangria! Just the thought takes us to happy places. It's a mixture of bold, sweet, spicy and all things in between. The dark red shade is confident, sassy and sexy. Our Melange Pullover and Poppy Blouse are perfect for inviting friends over for a Sangria party!
Bordeaux Wash Skinny Jean, Melange Pullover, McQueen Shirt
Estate Jacket, Poppy Blouse, Bittersweet Cargo
What is your "go to" fall color? Do you have a signature color that makes you feel confident? Let us know in the comments or show us online. We love seeing your style. #CAbiclothing #fallfashion