Before they hit the runway, five of cabi's hottest Spring 2016 items can hit your closet! Playful outerwear and bold colors and florals coordinate beautifully with your Fall 2015 favorites.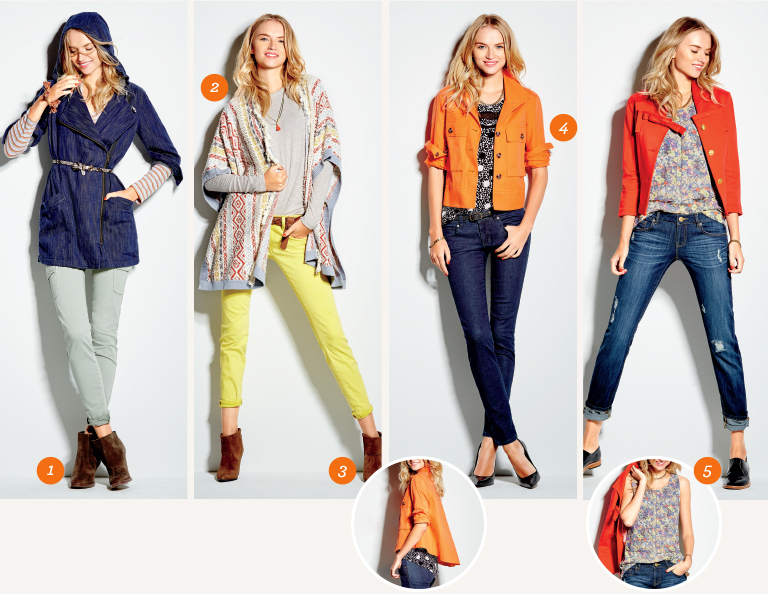 2. Siesta Poncho          3. Citron Skinny
4. Resort Jacket          5. Positano Top
These inventive new ensembles mix gorgeous patterns with earthy hues, and light neutrals with luxe layers. Woodsy strolls and downtown adventures, here we come!
Contact your cabi Stylist to get your hands on these pieces. Don't have a cabi Stylist? Click here and we'll connect you with one.