When it came to embracing La Dolce Vita, the Design Team had a strong vision for how to put a very cabi twist on this European sensibility. The Spring 2016 was inspired by high fashion, but rather than the couture collections of eras past, it was the off-duty style of the most illustrious designers in history that captured our imagination. Yves St. Laurent and his muses, Betty Catroux and Lou Lou de la Falaise, hanging out on his rooftop in Morocco, Coco Chanel strolling the rue Cambon, or the vibrant Diane Von Furstenberg in her Penthouse on 5th Avenue before heading out to studio 54. Totally chic…but completely at ease!
We fell in love with bold, rich colors anchored by soft blushy neutrals on unbelievably light, breezy fabrics. Comfort was key, so the silhouettes we embraced allow plenty of movement—think flowy dresses, flippy skirts, and a soft new pencil shape. But the true beauty is in seeing our exquisite vision for the Collection come to life on the runway at The Scoop. Go ahead and feast your eyes on all things Spring!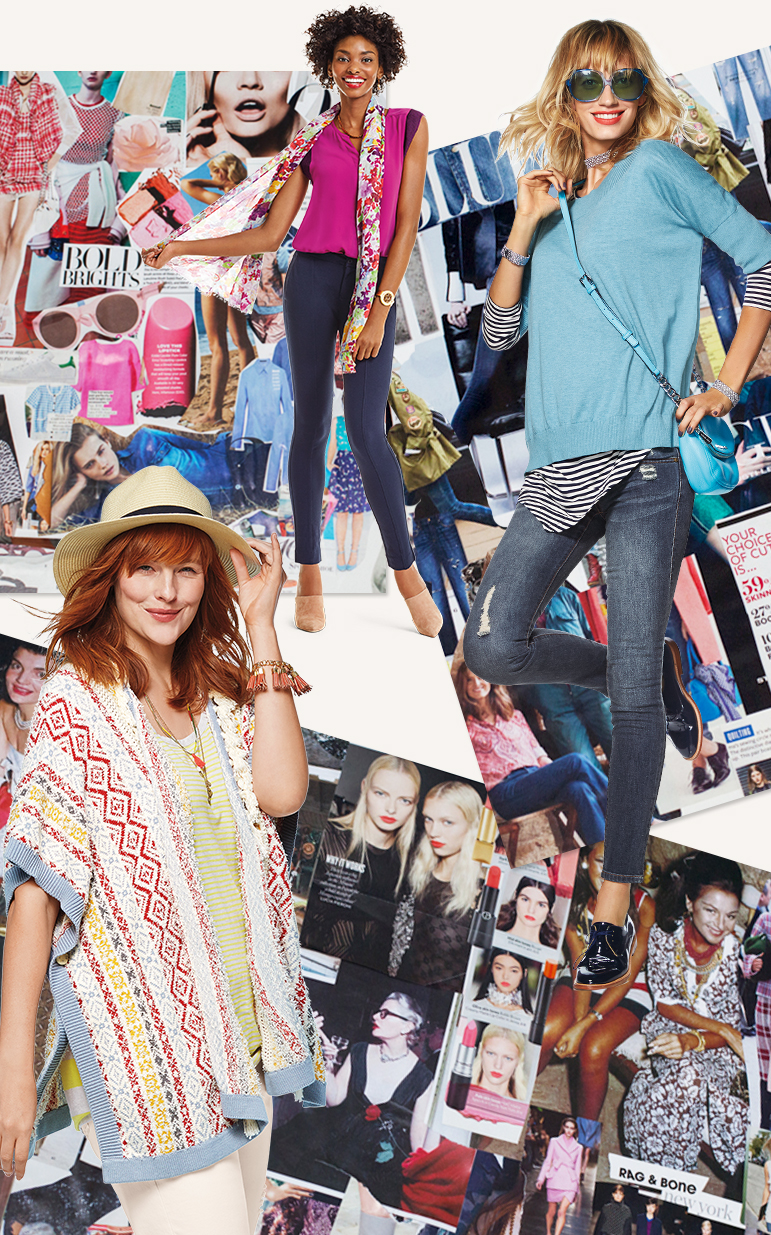 Can't wait to get your hands on this Collection? Contact your cabi Stylist to learn about hosting a Fashion Experience or purchasing items from our Spring Collection. Need a Stylist? Click here to let us connect you with one. For more spring inspiration and tips on how to mix, match, wear, and pair see our Style & Ideas page.