From Nicole Feliciano, founder of blog MomTrends.com
Having just been to my second Scoop event, I can't stop thinking about all the excitement that surrounded the Fashion Show and the gorgeous new Spring Collection inspired by La Dolce Vita. For me, spring means embracing color and print. It's time to put away the heavy fabrics and lighten up! Once again, cabi has delivered a Collection that is not only incredibly "wearable," but one that's also right on trend. Slim lines pair with playful florals for fashion that makes you want to get dressed in the morning and show off your style. Of all the looks on the runway, I think my favorites embrace what it means to be a cabi Girl—clothes that have personality and make a statement without trying too hard.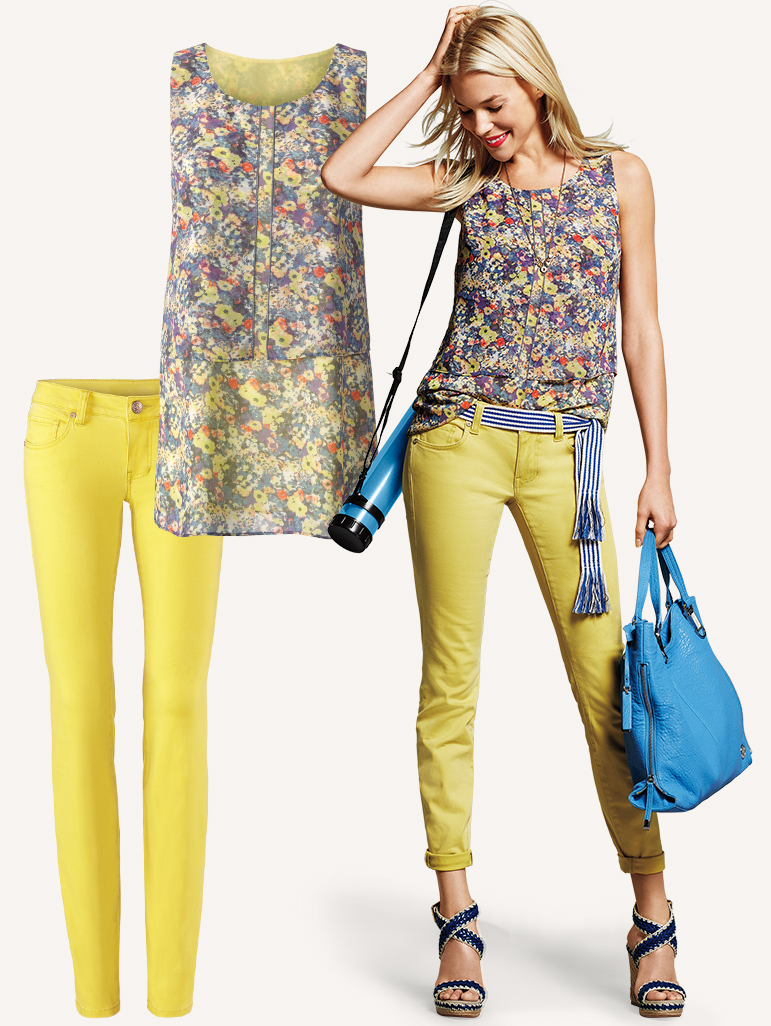 Nothing says spring to me like a sweet floral top paired with the Citron Skinny. This outfit is perfect for a weekend getaway as the jeans can be reinvented a dozen different ways.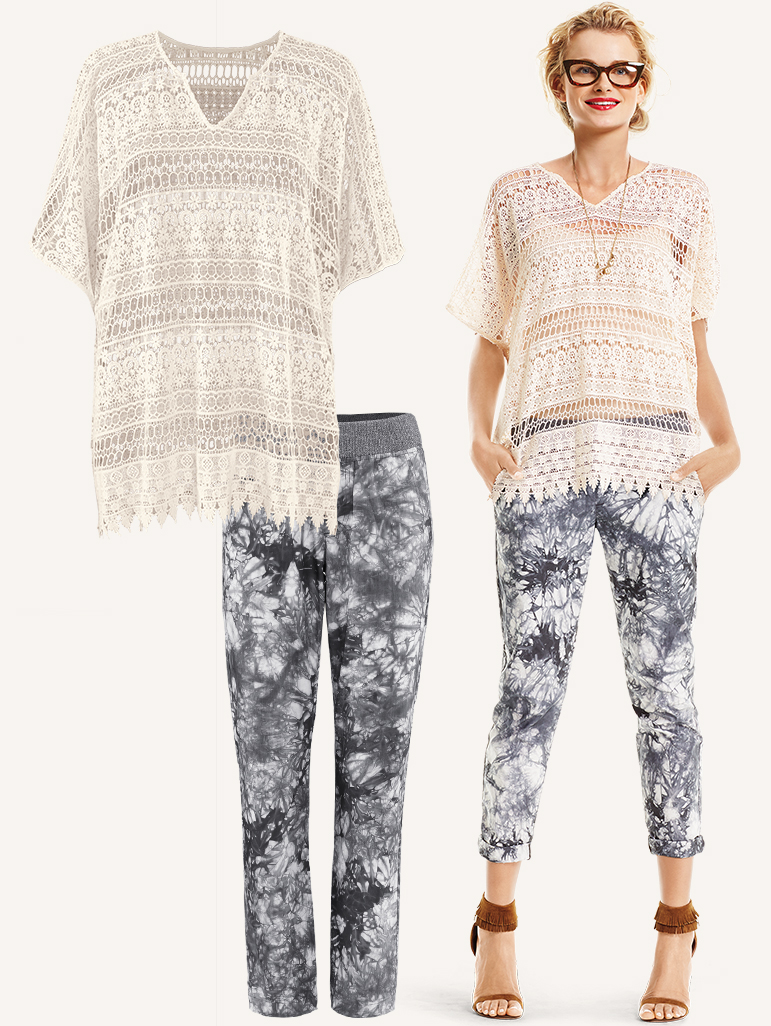 The Capri Top reminds me of a vintage find. All the intricate detail make this an eye-catching top. Clever cabi thought to juxtapose a truly modern tie-dye jean. Overall this outfit is young, playful, and party-ready.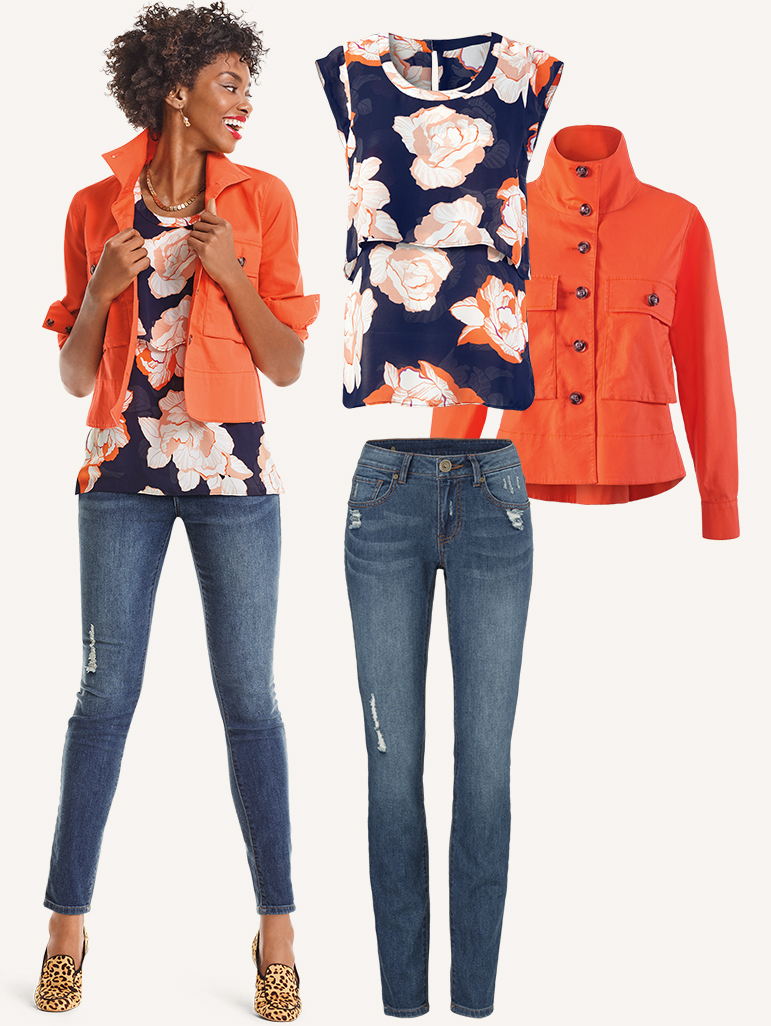 I just love blazers for spring. Of course, there's the practical reason to love them – they add a bit of warmth and polish to any look – but with the Resort Jacket, there's so much more. The jacket hits at the PERFECT spot on your waist to make you look your trimmest, and this cheerful color pairs effortlessly with the Blossom Top and everyone's go-to jean, the Destructed Skinny.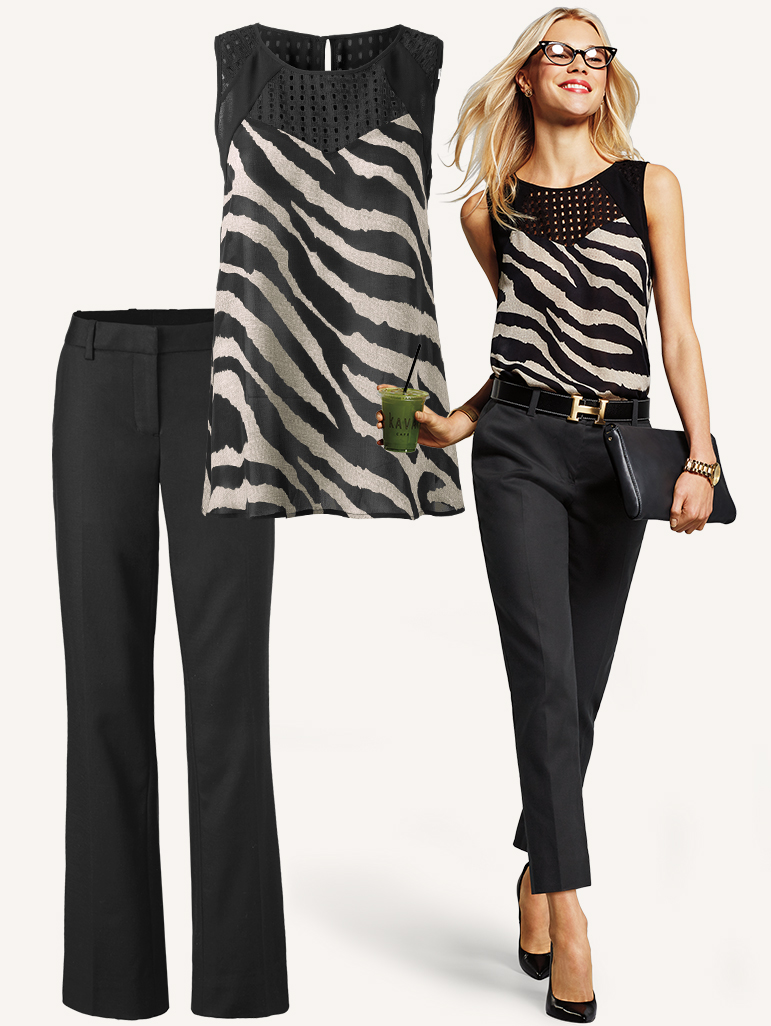 Being a grown-up never looked so gorgeous. This powerful print makes everyone pay attention. The Tivoli Top will work with all my classic black suiting and give it a modern, fresh appeal. For a slim silhouette, I pick the Go-To Trouser.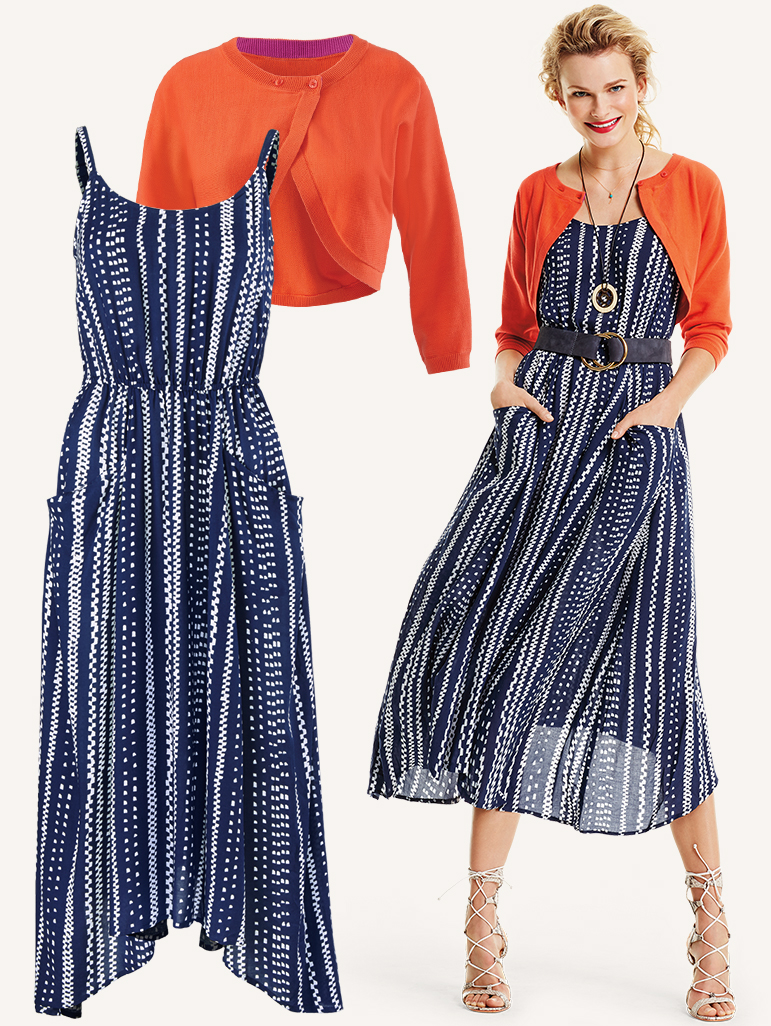 Dresses take all the fuss and complication out of getting dressed, plus they are one of the many reasons I love being a girl. This navy print has terrific movement and the fresh print makes it the ideal outfit for your next date night.
What are your favorite looks from the new Collection?
Share with us in the comments below or through social media using hashtag #cabiclothing.
We can't wait to see what excites you!