From: Audrey McClelland, Founder of blog MomGenerations.com
I just recently had the opportunity to check out cabi's Spring 2016 Collection and I'm gushing over everything! The bursts of colors. The gorgeous florals. The stunning prints. It's true spring and I love it. What caught my eye the most were key, office-chic pieces. Pieces that can be worn over and over again, but also pieces that can transition from day to night easily.
When it comes to your style for the office, 4 things are important to keep in mind when you're shopping for the perfect work wardrobe:
1) You want your clothing to look professional.
2) You want your clothing to fit your body to a "T."
3) You want to make sure you have items that have a good amount of fashion versatility.
4) You (I hope!) want to feel beautiful, chic, and stylish. Even if you're wearing one item that just makes you smile and feel feminine, it's a score.
Every woman should have in her closet these 5 office-chic pieces from cabi's Spring 2016 Collection. I adore how a true cabi Girl can go from work to play seamlessly throughout her day (even in my case, with 5 kids in tow!).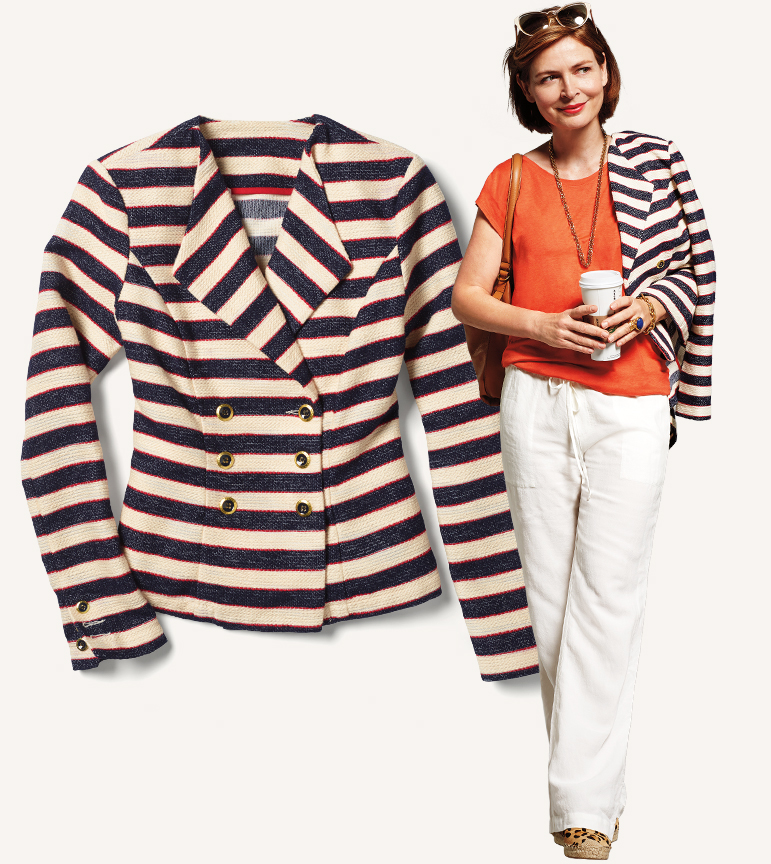 This jacket is everything to me. I love the nautical theme here, it's just stunning and so classic. You can pair the Cruise Jacket with so many different looks for work – sheath dress, trousers, skinny denim, little white dress, and even a pleated short with espadrilles. The stylish gold and navy enamel buttons are the perfect touch, along with the tailored fit.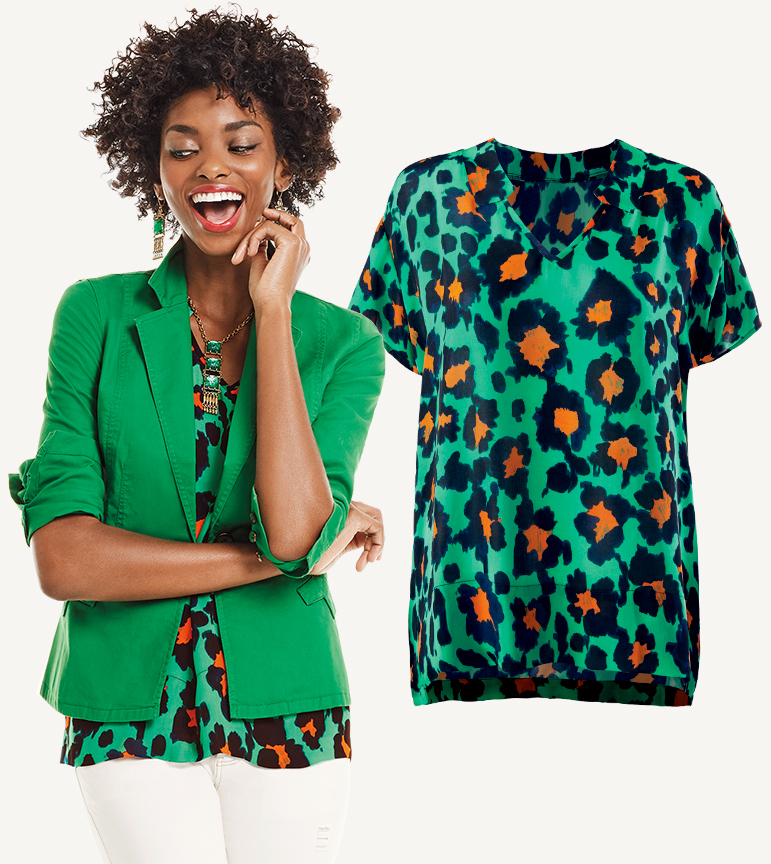 I'm all about blouses and blazers for work. The easiest way to amp up a look for work is by finding a statement top to wear with a classic blazer. The colors of the Rita Top are striking. I love the versatility of this top, too – wear with a power suit or with a playful pleated skirt.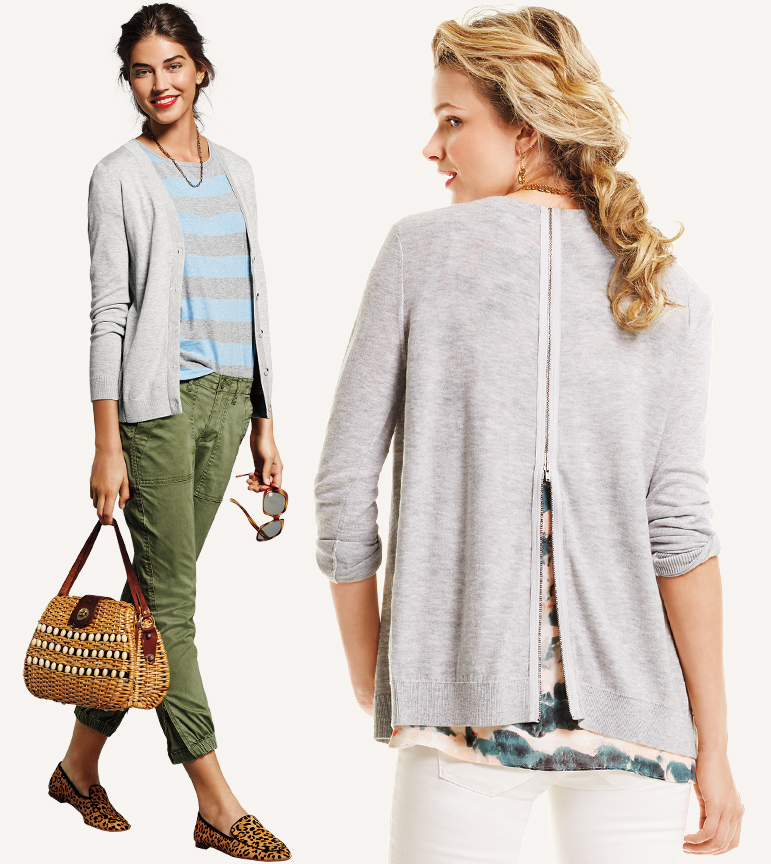 Every work wardrobe needs a top-off piece, this one is it for the season. The rich heather gray color will look fabulous on anyone and can easily be an add-on to dresses, skirts, trousers, and denim to polish off a look. I adore the zipper up the back, such a fun touch of fabulousness!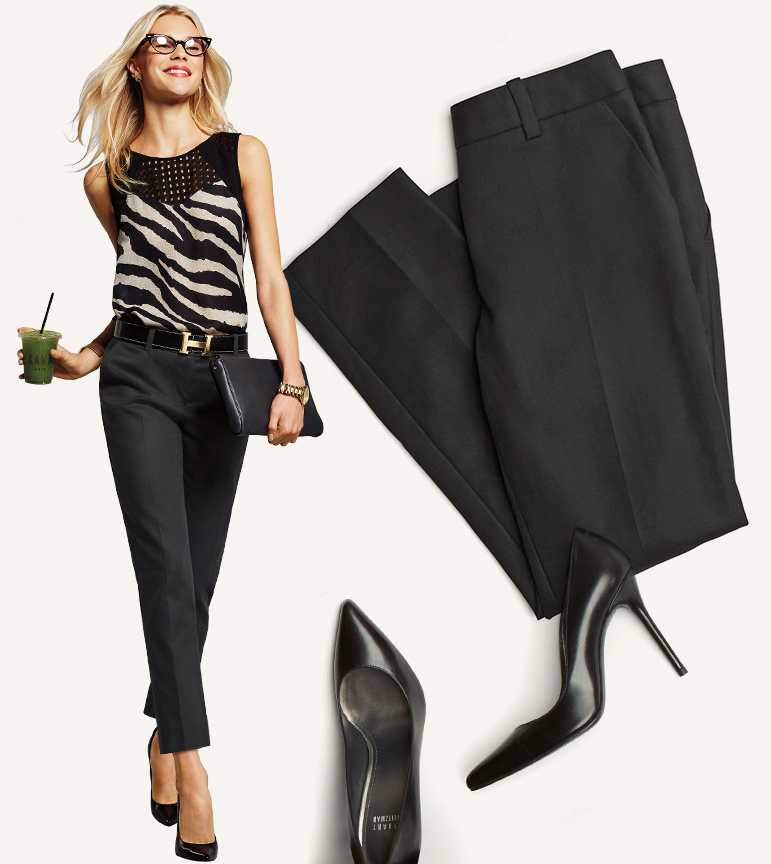 There couldn't be a better name for these pants…they are truly a go-to. They fit fabulous. They can be worn 100 times, in a 100 different ways. They are that absolutely must-have, classic item to make sure you have in your closet. My advice – a gorgeous blouse and stunning heels will make these a showstopper at work!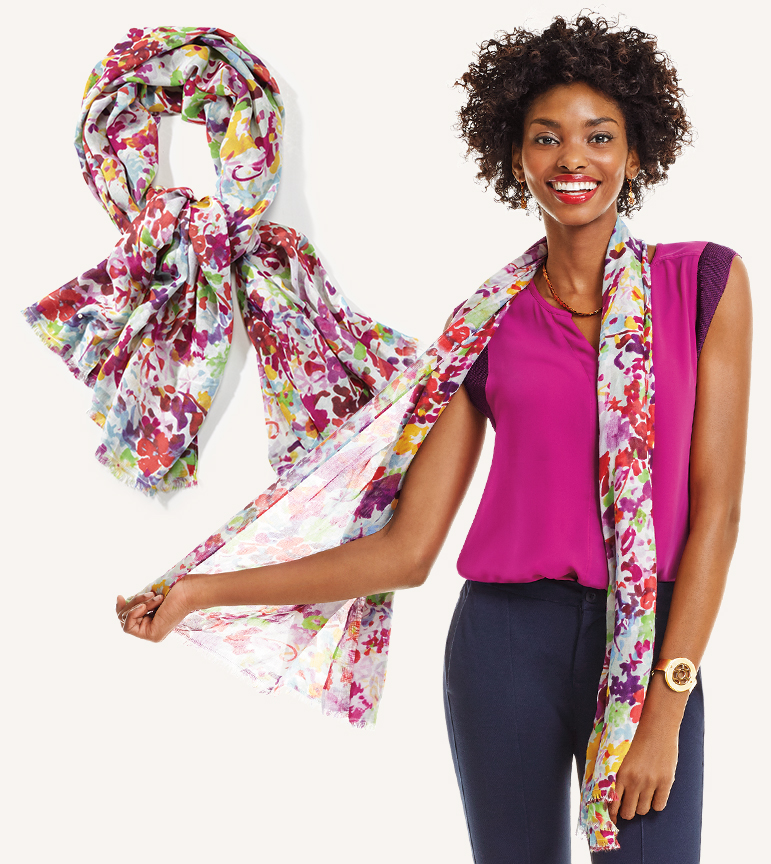 With spring in motion, adding a gorgeous floral item is always a wonderful touch. I'm ALL about accessories because they are the easiest to style! I love that the Flora Scarf can be dressed up or down…but most important, is the perfect office chic accessory for spring. Every time you wear this you will smile!
Throughout the years, I've ALWAYS turned to cabi when it comes to finding key pieces to fill my closet with for the office. It's not always easy to find styles that can easily transition from season to season, but with cabi – it's seamless. As a full-time working lifestyle blogger, I'm either on the road for work or at home fielding meetings. One day I could be in NYC for a day of meetings, the next behind my desk with back-to-back conference calls and a photo shoot for my blog. I never know what each day will bring, but by filling my closet with key pieces, I'm ready and game for anything to be "dressed for the part!"