We're firm believers there's two keys to looking fabulous—feeling confident and having an outfit that makes you look (and feel) fantastic! And, while we love a variety of looks, we also know there are certain silhouettes and styles that give us that extra little boost when we walk out the door. So whether you are petite or tall, hourglass or athletic—here are a few styling tips on dressing to flatter.
Try dressing in a monochromatic color scheme to create the illusion of length and height. And, if you're looking for those few extra inches to elongate your legs—high heels are your new BFF. Pro Tip: You don't have to be one shade from head to toe—choose a color to weave throughout your ensemble.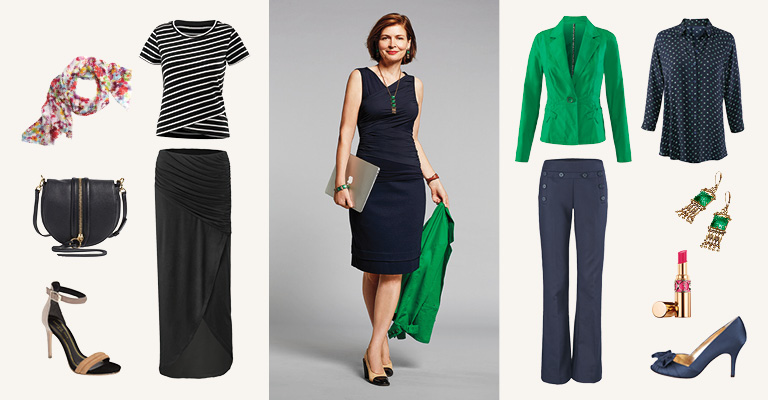 Whether you're wanting to emphasize curves or minimize a broader shoulder, balance is key. Pick pieces that highlight your waist and legs and that aren't the same fit—try pairing a loose-fitting top with slim jeans, or a contoured top with a flowing skirt.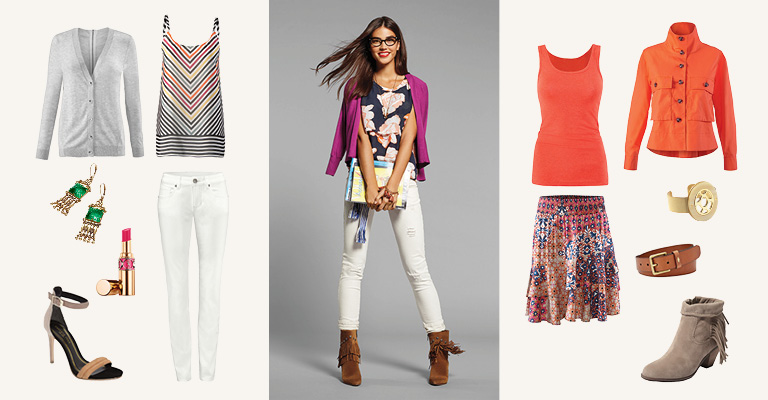 LEFT: Cobblestone Cardigan, Linea Cami, Slimmie, Lagoon Earrings, Kenneth Cole Sandals, YSL Lipstick
RIGHT: Resort Jacket, Layer Tank (heather tiger lily), Isabel Skirt, Helios Cuff, Fossil Belt, Sam Edelman Booties
The beauty of a rectangular frame is you can wear almost anything! If you're looking to add some curves, try adding definition to your waistline to give the illusion of fuller hips. Have fun—play with proportion!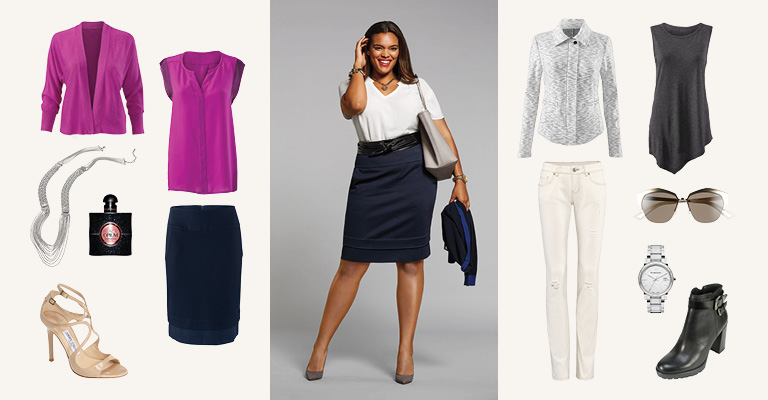 LEFT: Portico Shrug, Campo Top, Lido Skirt, Villa Necklace, Jimmy Choo Shoes, YSL Perfume
RIGHT:  Neo Jacket, Asymmetrical Tank (charcoal), Destructed Slim Boyfriend, Summit Boots, Burberry Watch, Dior Sunglasses
Let those legs shine! When your legs take center stage, it's a great way to lengthen your entire look and has the splendid side effect of slimming your torso as well. Pro Tip: Give yourself a healthy, beach-free glow using self-tanner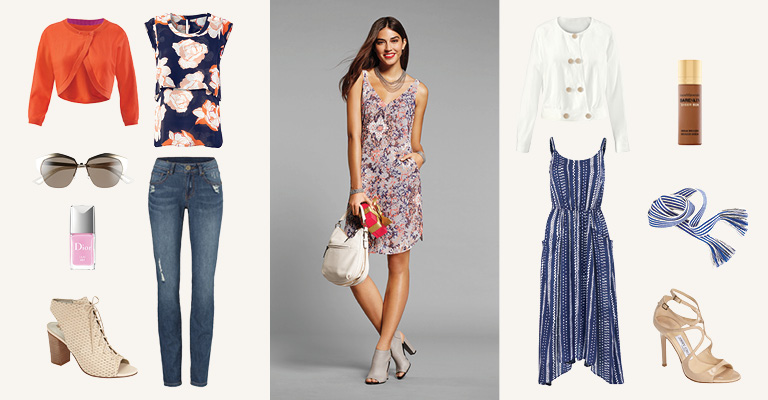 Look for pieces that create fullness on top and lengthen you from the waist down. This create balance between your shoulders, bust, and hips, and has the added bonus of minimizing your mid-section.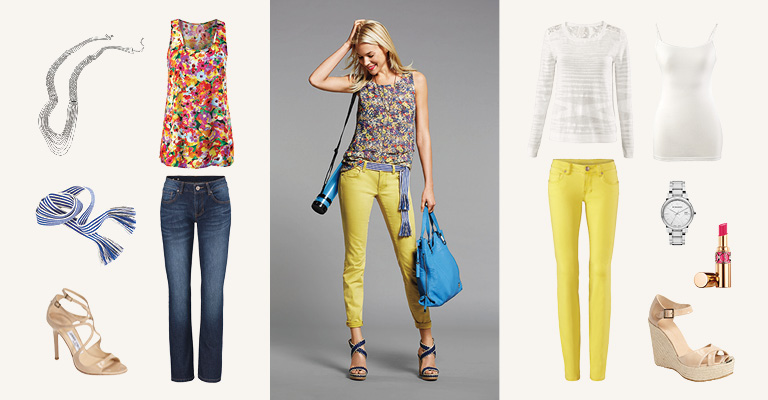 What are your tips for looking and feeling your best? Do you have staple pieces that work perfectly with your body type? Let us know in the comments section below!