This season we're reinventing the word stripe by creating new prints with vertical and horizontal lines, mixing thin and chunky, and having so much fun with color. We love this trend because you can wear these new stripes mixed, matched, and totally over-the-top for a truly high-fashion twist.
Check out our exclusive video with Style Director Becky Jantzen, and discover why she's crazy about spring stripes!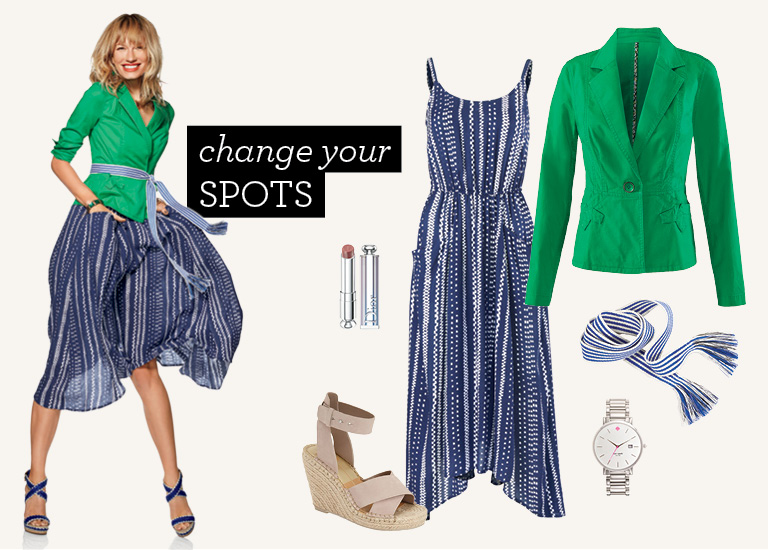 They say a leopard can't change its spots, but that doesn't mean spots can't be stripes. We love the inventive Margherita Dress, which arranges a punchy pebble pattern into vertical lines for a stunning take on stripes. Match it with the La Belt for an original stripe-on-stripe look!
Verde Jacket, La Belt, Margherita Dress, Dior Lipstick, Dolce Vita Shoes, Kate Spade Watch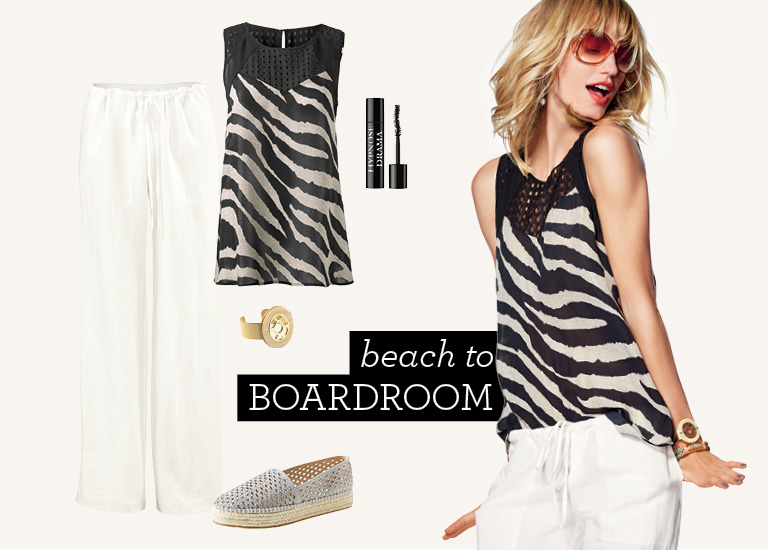 The Tivoli Top is simply one of the most versatile stripes in the Collection. Dress it up and wear it with a suit, or dress it down for the beach (and give a nod to the sun god by rocking the golden hues of the Helios Cuff!).
Tivoli Top, Piazza Pant, Helios Cuff, Lancome Mascara, Steve Madden Shoes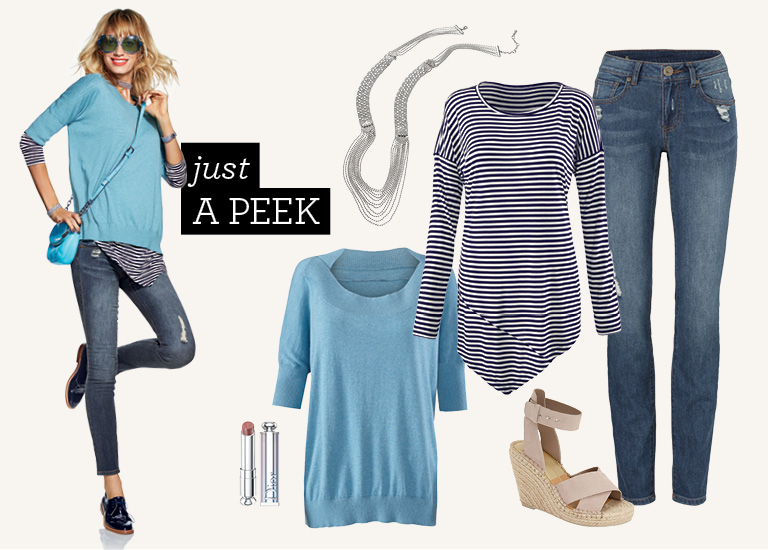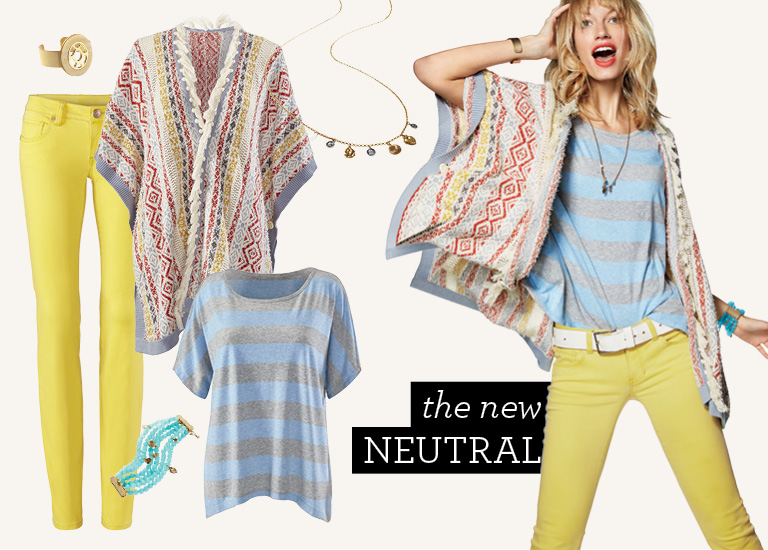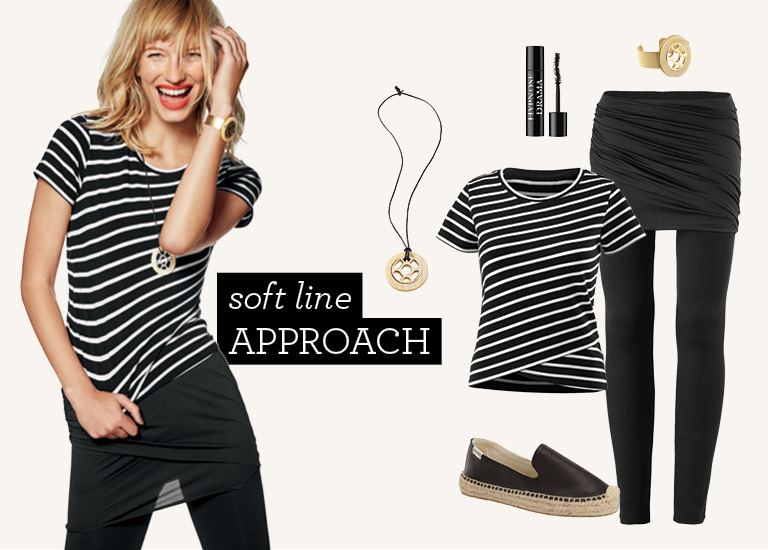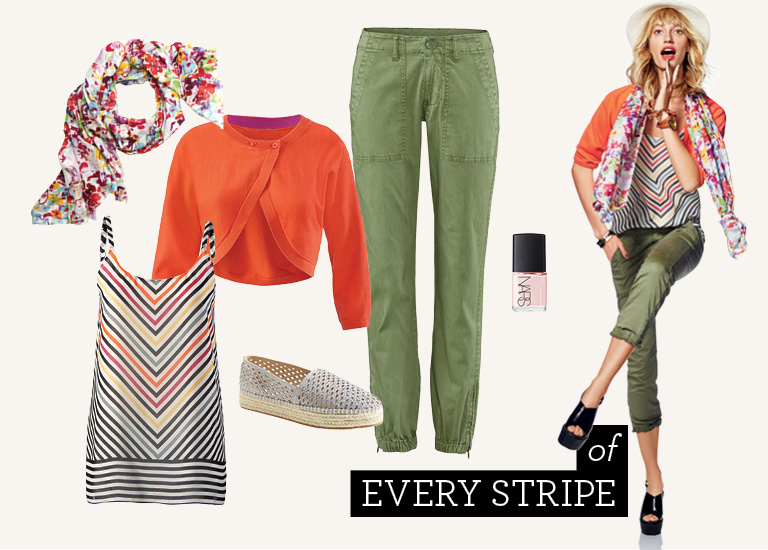 There's vertical, horizontal, and then there's chevron. This unique V-shaped pattern draws the eye and makes a stunning visual statement, like our Linea Cami in mesmerizing pop-of-color monochrome.
Piccolo Shrug, Linea Cami, Flora scarf, Traveler Pant, Steve Madden Shoes, NARS Nail Polish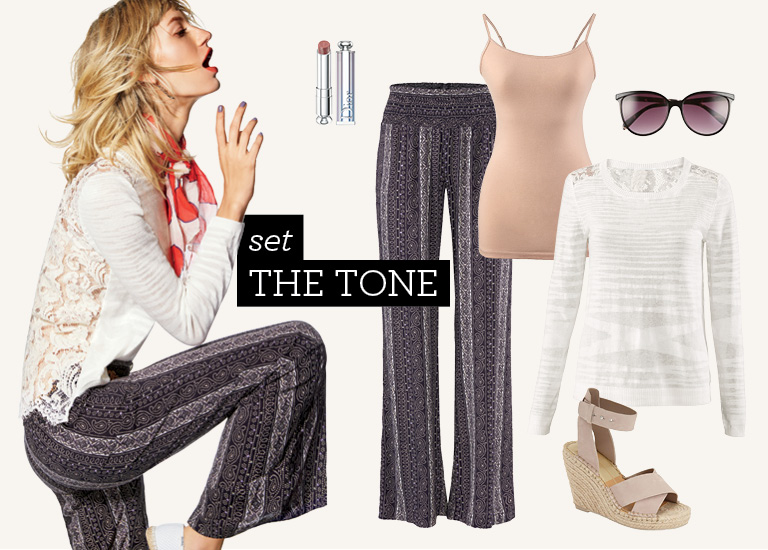 Subtle, tonal stripes team up with two-tone lace on our new spring favorite, the Sophia Sweater. A piece with so much visual interest calls for an equally stunning complement, which is why we're matching it back to the flowy, tribal stripes of the Villa Pant.
Sophia Sweater, Simple Cami (nude), Villa Pant, Dior Lipstick, BP Sunglasses, Dolce Vita Shoes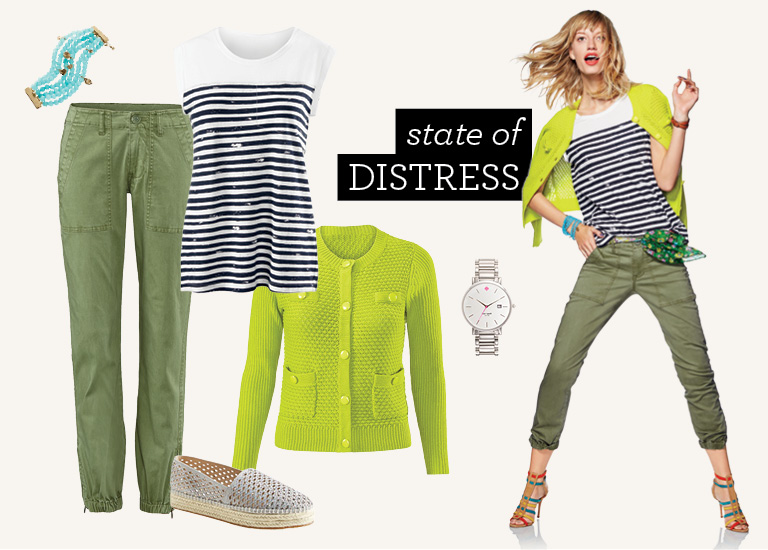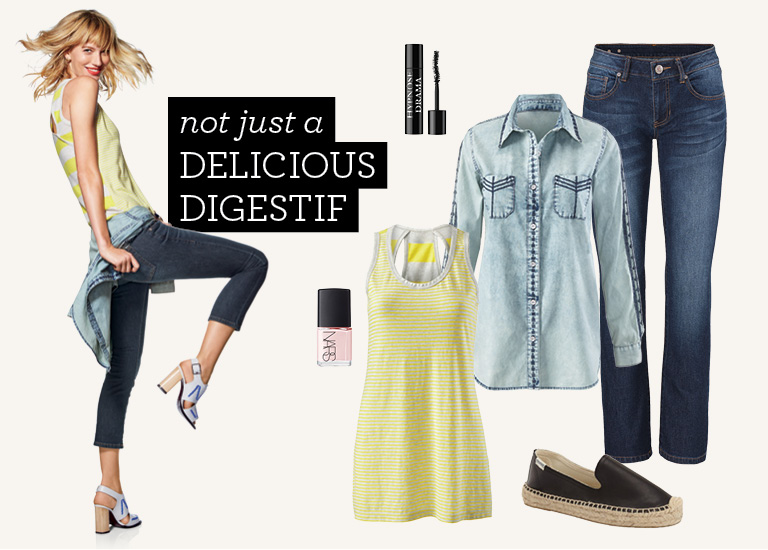 In Capri we discovered something we absolutely loved: Limoncello—it's such a sweet little treat after a long meal. With subtle, thin stripes in front, and a chunky yellow/gray stripe at the back, the Limoncello Tank is our way of celebrating the delicious stripes trend. Saluti!
Bardot Shirt, Limoncello Tank, New Crop, Lancome Mascara, NARS Nailpolish, Soludos Shoes

So there you have it: all our stunning spring stripes. We're always looking for new ways to pair conventionally unmatchable prints, so think way outside the box and tell us about your pattern-clashing favorites that not only work, but look absolutely fabulous!