It's late summer. The sun is setting earlier and earlier, a cool breeze passes through from time to time, letting us know that fall is just around the corner. Don't get us wrong, we love everything about fall fashion: layers, skinny jeans, sweaters, jackets—the works! But the challenge every year is parting ways with our treasured spring pieces. Here's a pro tip: don't! You've nailed your spring and summer style, so just keeping rocking what you look and feel good in. Just make sure you're mixing in pieces from our fearlessly Fall 2017 Collection. Easier said than done, so we called in a favor and got one of the chicest bloggers in town, Carol of My Smart Collection, to help us nail transitional style. Fall, here we come!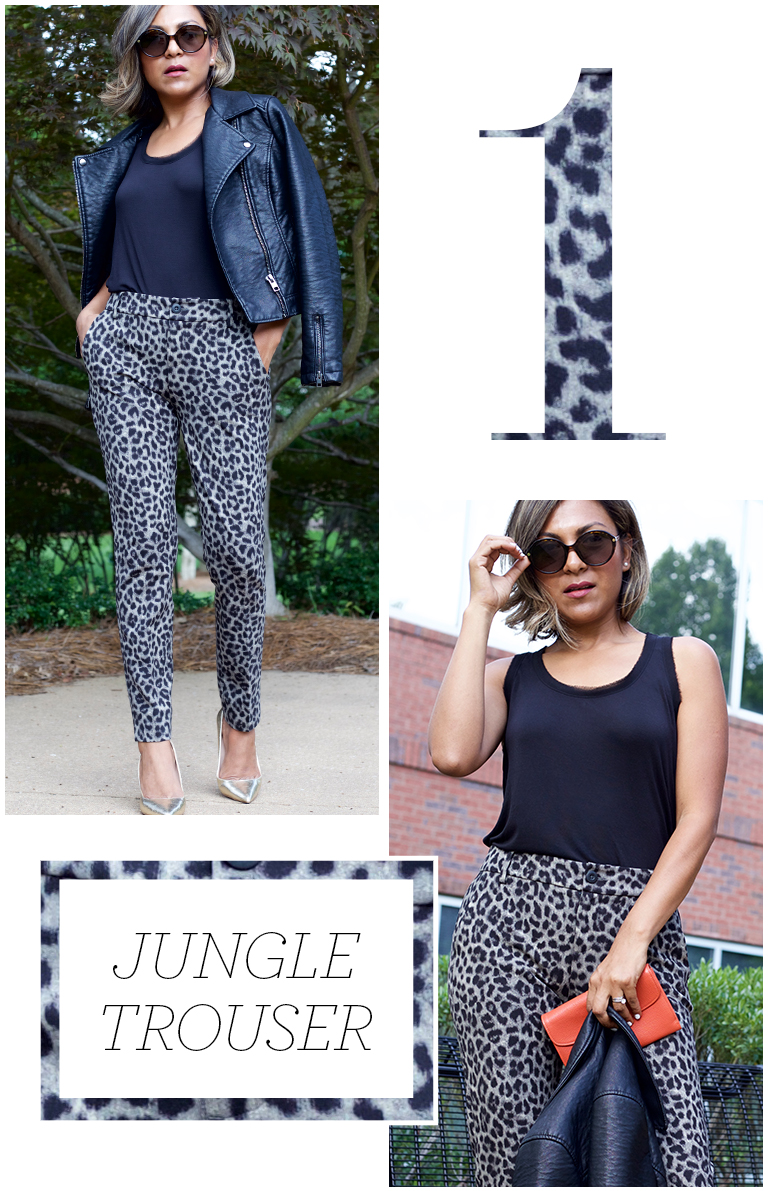 Do you have a chic, simple, and minimal tank top sitting in your closet? If the answer is yes…you can still wear it this fall. Here's how: add the Jungle Trouser. These trousers will be a huge trend this fall and you can pair them with any solid tank, like the Iris Tank from Spring! I particularly wanted a little more "wow" factor, so I included a leather jacket.
GET THE LOOK: Jungle Trouser, Iris Tank (Spring 2017)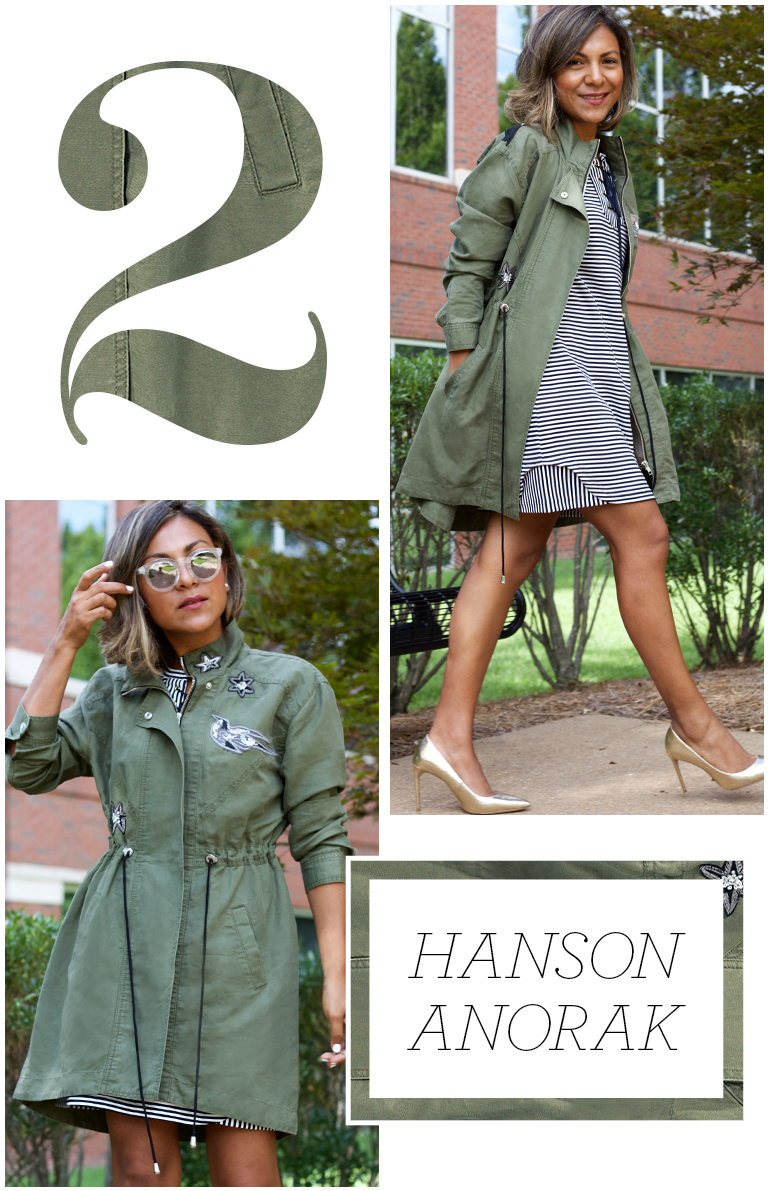 Keep it light. Summer is still here and the Hanson Anorak is that perfect transition to fall. Lightweight and chic, this jacket brings interest to any summer piece like the lovely Captain Dress. To elevate the style and keep it summery, I incorporated high heels instead of boots.
GET THE LOOK: Hanson Anorak, Captain Dress (Spring 2017)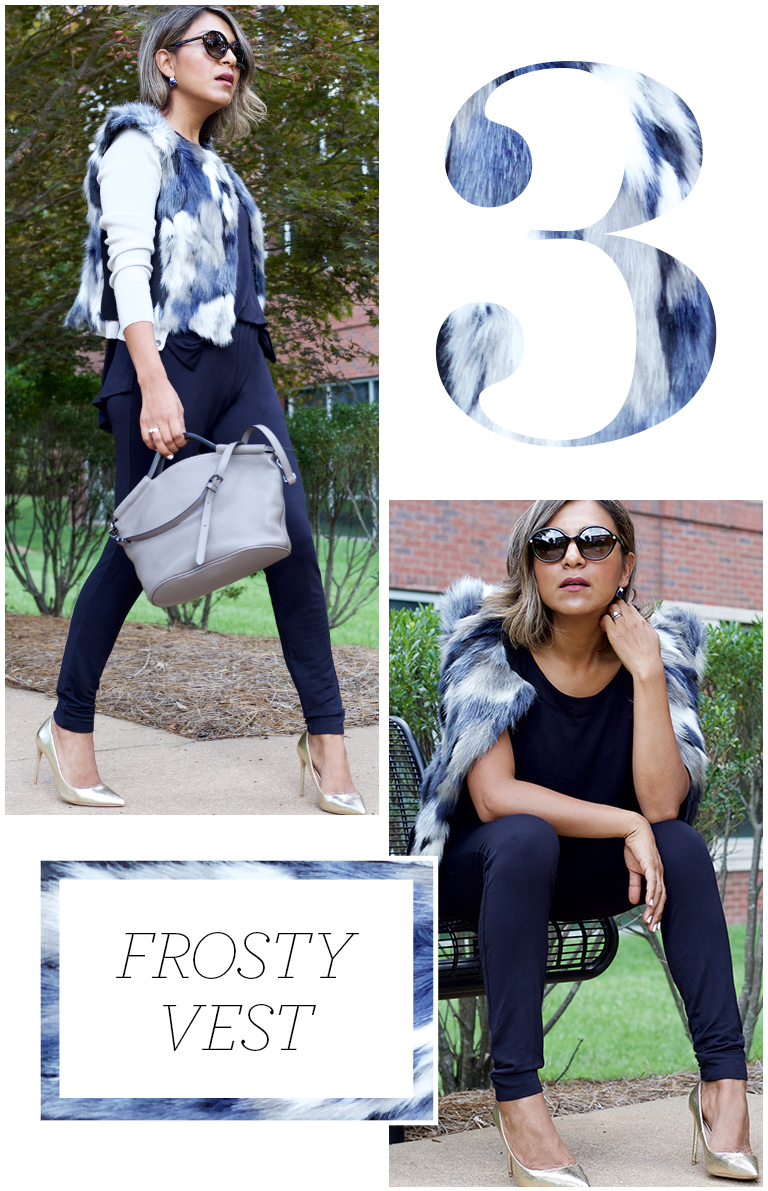 As soon as I saw the Frosty Vest, the first thing that came to mind was my darling Playsuit from the Spring 2017 Collection! I thought this would be a perfect opportunity to dress up my all-black jumpsuit and maximize it so I can also wear it during the fall. Whenever you don't want to wear plain black, add some color or texture like I did with the vest. And, if you want to add another layer with the vest, try pairing with a short cardigan.
GET THE LOOK: Frosty Vest, Playsuit (Spring 2017)
Who knew there were so many great ways to mix our Fall 2017 Collection back to Spring? Let us know which one of these stunning ensembles is your favorite transitional look, and feel free to chime in with styling tips of your own!