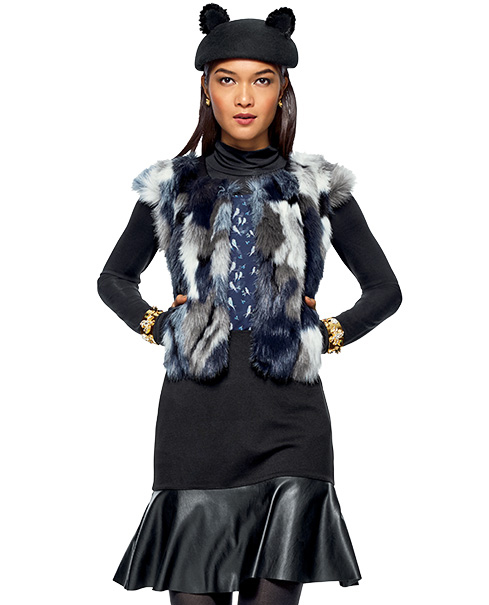 Fall is the perfect time to embrace a fiercer version of ourselves as we leap headlong into exciting new endeavors. The best way to channel this spirit is with a little fearless pop of pattern.
That's right: the animal print trend. We call it Animal Instincts, and it covers everything from leopard to python, is worn head-to-toe, and mixed back to brights for a bold new twist (or neutrals for a subtle take!). You'll find it on jackets, skirts, scarves, and of course, shoes, and this season we've even added animal patches to our favorite new jacket—the Hanson Anorak!
Check out these three outfits that perfectly capture this wildly exciting trend.
Lounge
For a more relaxed look, just a touch of the Animal Instincts trend is all you need. Start with the basics like our Crop Tee, Slim Boyfriend, and Regal Cardigan. Then, embellish with the toothsome appeal of our python print Emblem Belt, the eye-catching, London-chic Carnaby Loafer, and the dangly charm of the Flapper Earrings.
LOUNGE: Crop Tee, Slim Boyfriend, Emblem Belt, Regal Cardigan, Carnaby Loafer, Flapper Earrings
What adventures are in store for you this Fall?
From your social life to your career, we want to know where you'll be wearing the Animal Instincts trend—think job interview or first date. Share your thoughts in the comments below, and tell us which pieces you're most excited to mix into your ensemble for those big moments!