You already know how we feel about fall accessories—the more the merrier! This season, we're going over the top with stacked jewelry, stunning shoes, fetching bags…and of course, scarves.
Now you're probably thinking, "Scarves? Those have been in the rotation for years!" Sure, but not like this. We're showing you four different ways to wear our absolute favorite accessory of the season, the Deidre Scarf! With its rich orange hue and eye-catching pattern, the Deidre is the perfect complement to our fearless new Collection, and these new ways to wear it are totally beautiful. But this story is about more than just how to tie the Deidre Scarf around your neck, so we called in Chief Design Officer Kat Woodside to help us out. Watch and learn!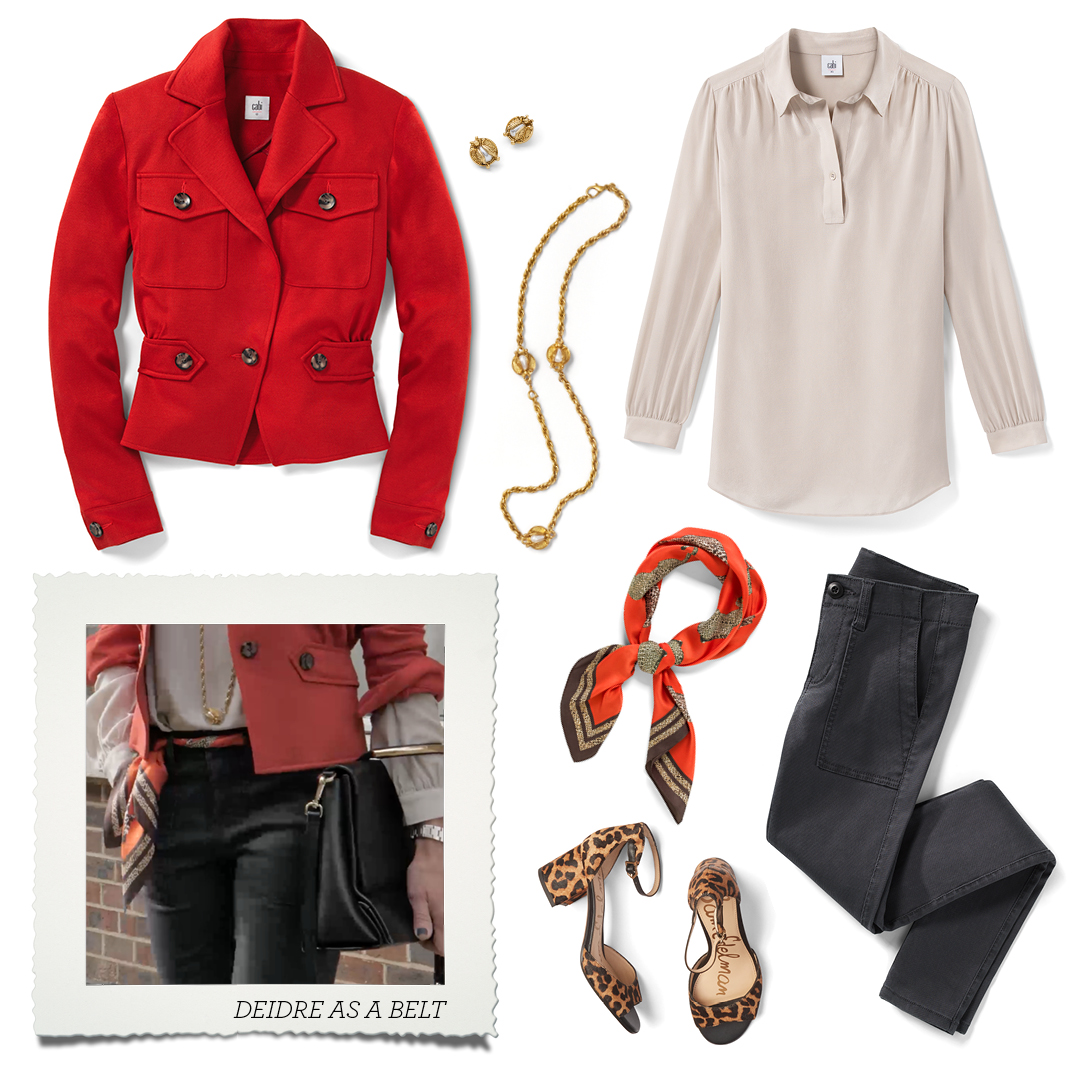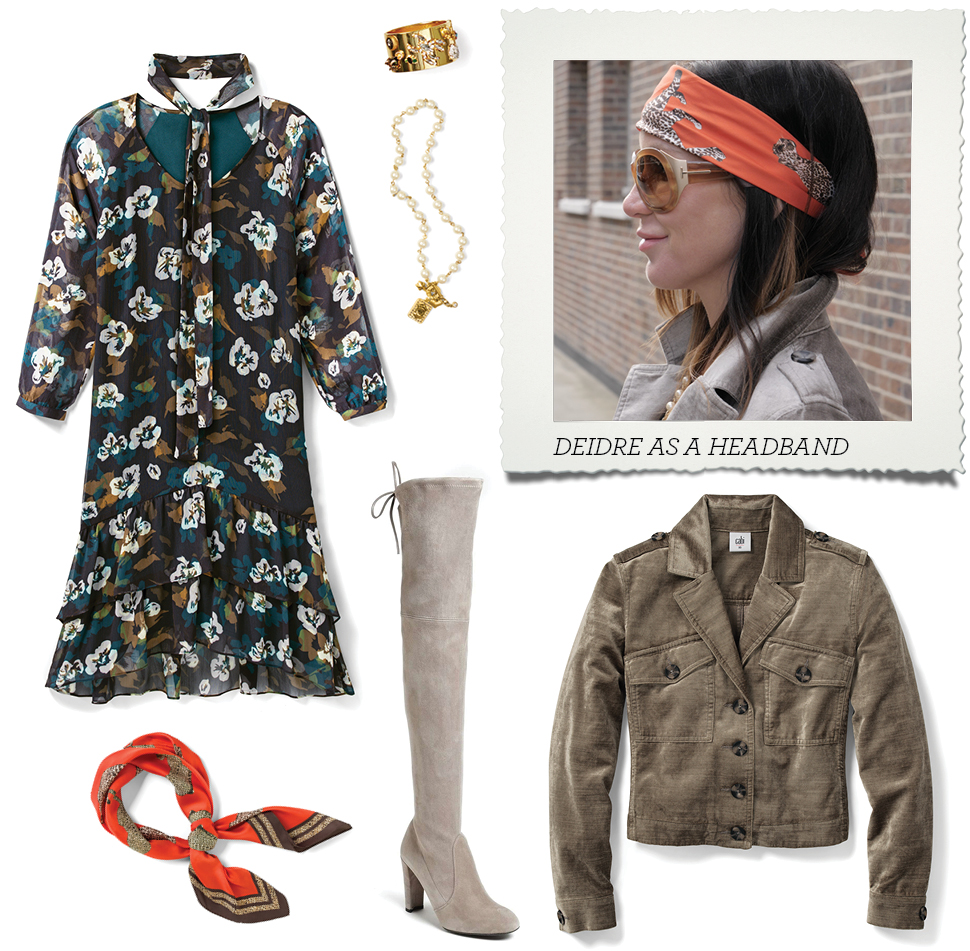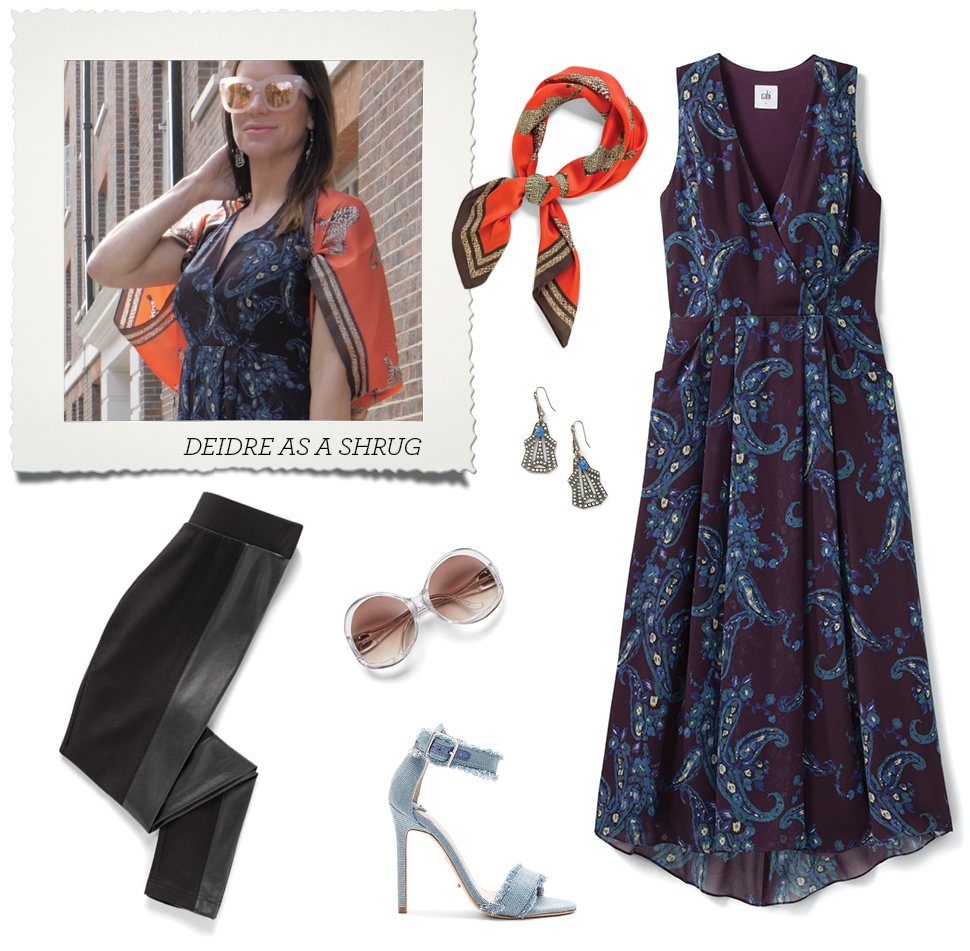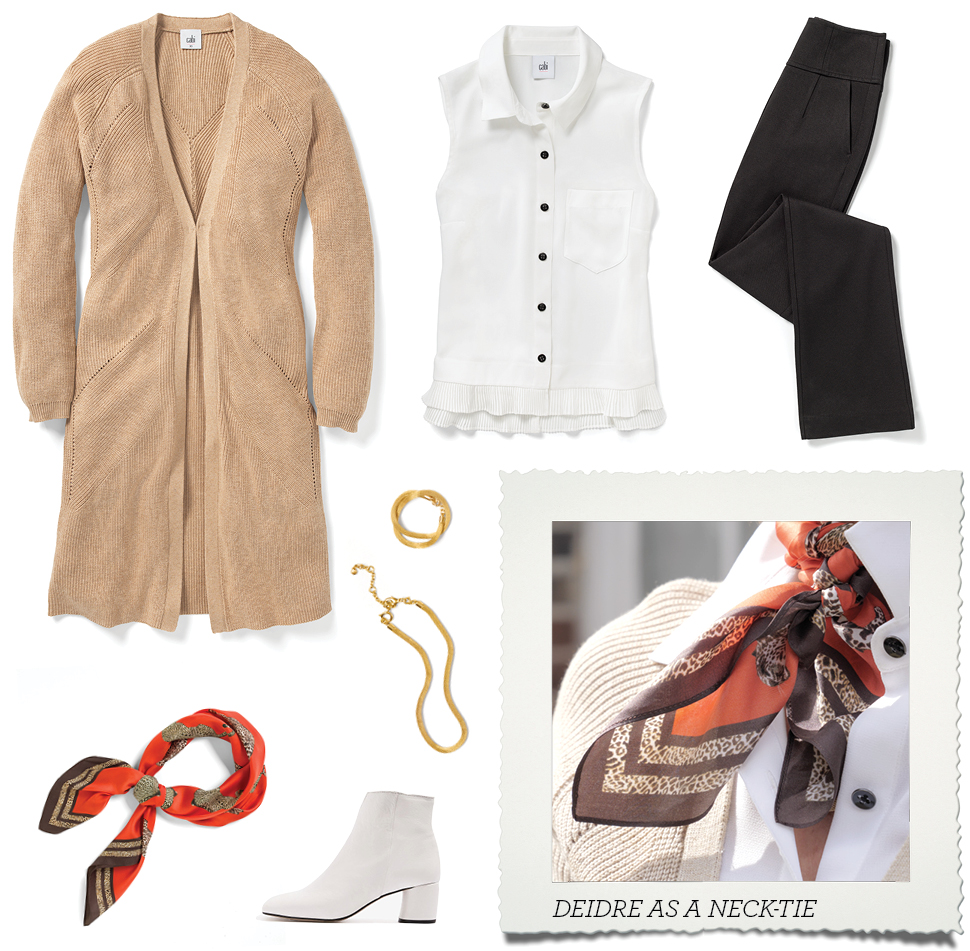 As a belt with skinnies, as a pop against a neutral palette, as a headband with a gorgeous printed dress, or a shrug paired back to stunner shades and color-blocked heels—we simply can't choose which way we love the Deidre most. Help! Which of these twists do you think you'll be putting on this season? Let us know in the comments below.