It started with a weekend spent binge-watching old Almodóvar movies, entranced and enraptured by a quality every one of his female protagonists seemed to share: passion. As pieces from the new Collection began to circulate around the cabi Home Office, we were struck by this new approach to seasonal dressing: lace details, eyelets, pops of red, '70s wallpaper-inspired prints, ruffles, dramatic sleeves, and flowy trousers. Mixed and layered together, the Spring 2018 Collection represents an altogether more elegant take on seasonal dressing that required us to seek out a location that could match its novelty and intensity. Spain, of course! Its culture, deeply rooted in emotion, fervor, strength, and intensity, seems tailor-made, and not only shines a light on this leading woman, but also mirrors her spirit, and in doing so, elevates her to the status of muse.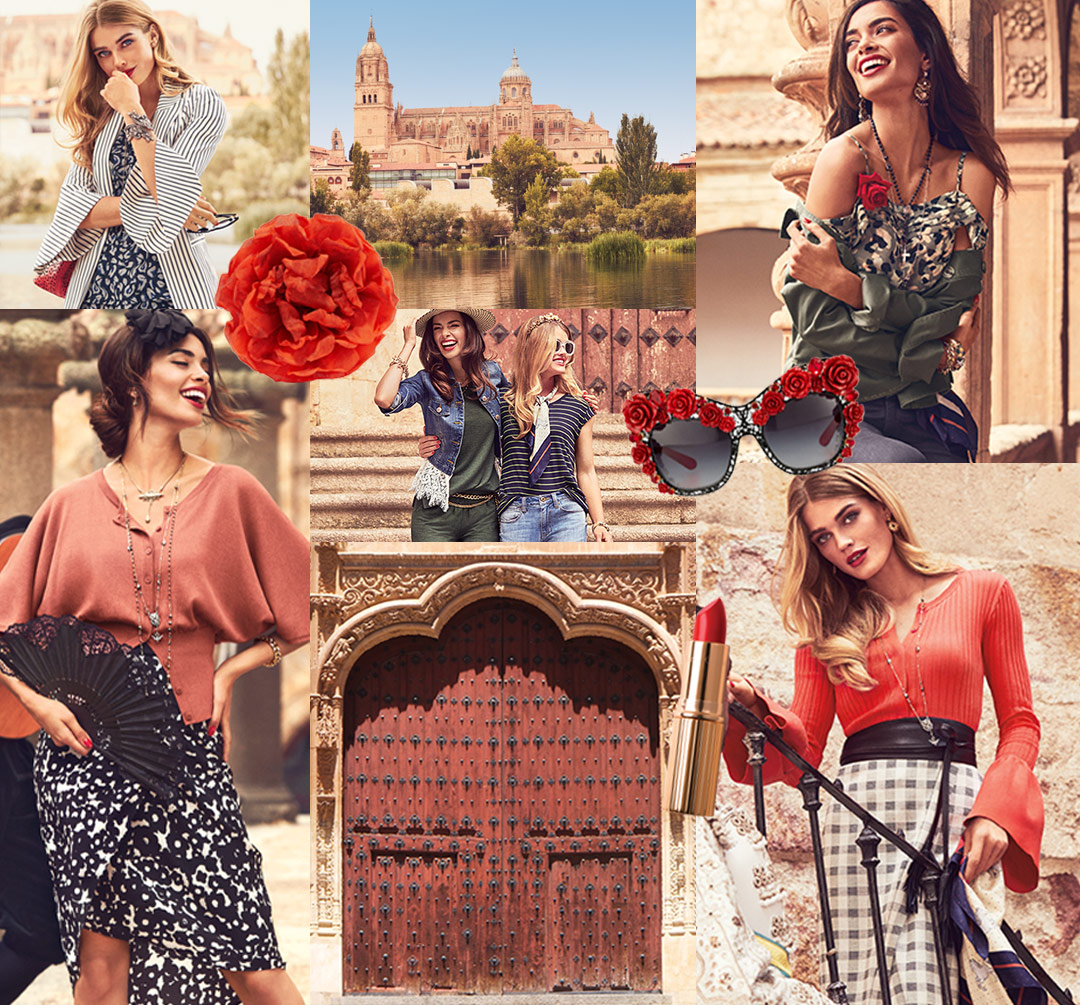 The Spring 2018 Collection appears to be the carefully curated closet of a multidimensional woman who is not afraid to pick and choose ensembles that make her look and feel confident and ready. From bold blue shoes with ribbon ties and head-to-toe checks ignited by a pop of red, to eclectic accessories like gaucho hats, floral headbands, and layered statement necklaces. Passion may come from within, but this season, it's all about how you wear it out!
Simply can't wait for spring? Contact your cabi Stylist to learn about hosting a Fashion Experience or purchasing items from our Fall 207 Collection. Need a Stylist? Click here to let us connect you with one. For more spring inspiration and tips on how to put together passionate Spanish-style ensembles, see our Style & Ideas page.