By now it's a tired cliché, but if there were ever any doubt that shoes are a girl's best friend, we've got two new cabi shoes guaranteed to renew your faith in that relationship. See how we're mixing and matching the Tiptoe Sandal and the Tied Up Sandal for two different takes on all-day chic that easily transforms into a night on the town.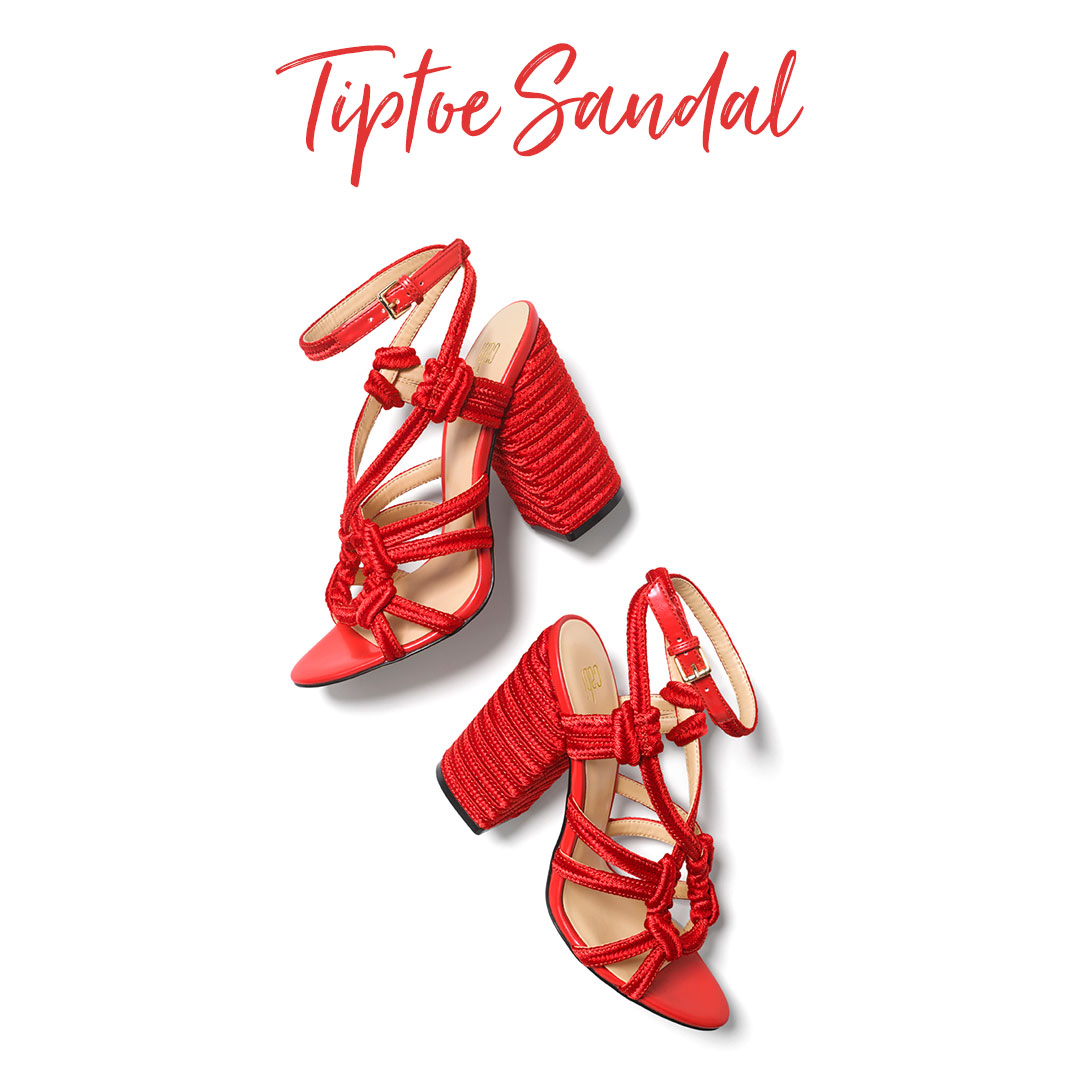 Style Director Becky Jantzen says this spring is the season of all-things-espadrille, but if you're in need of proof, look no further than the Tiptoe Sandal—a fiery red exemplar of the trend, perfect for boosting a daytime look to a date night quick change. Transform light wash denim or let the shoes compete for attention with a "more is more" patterned dress.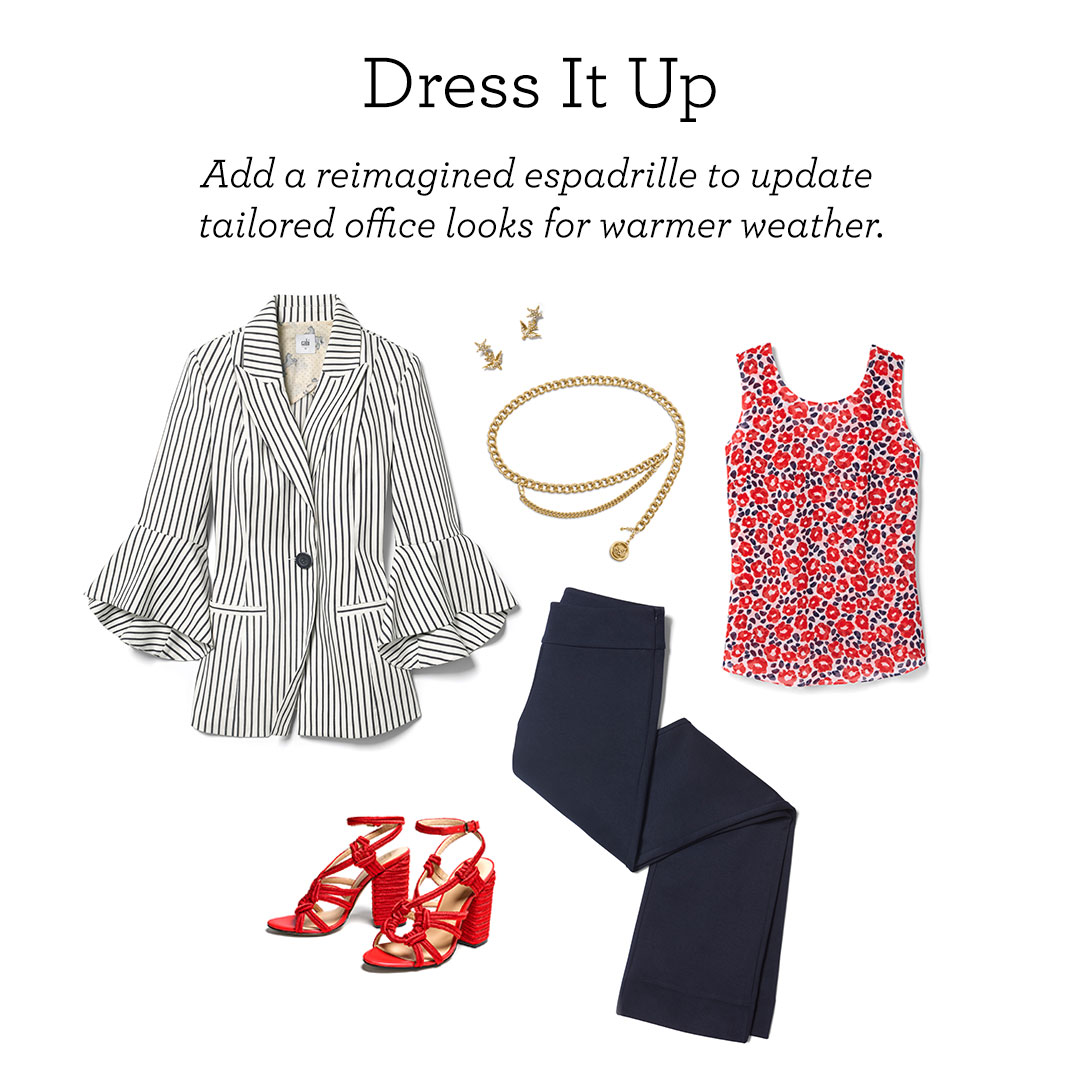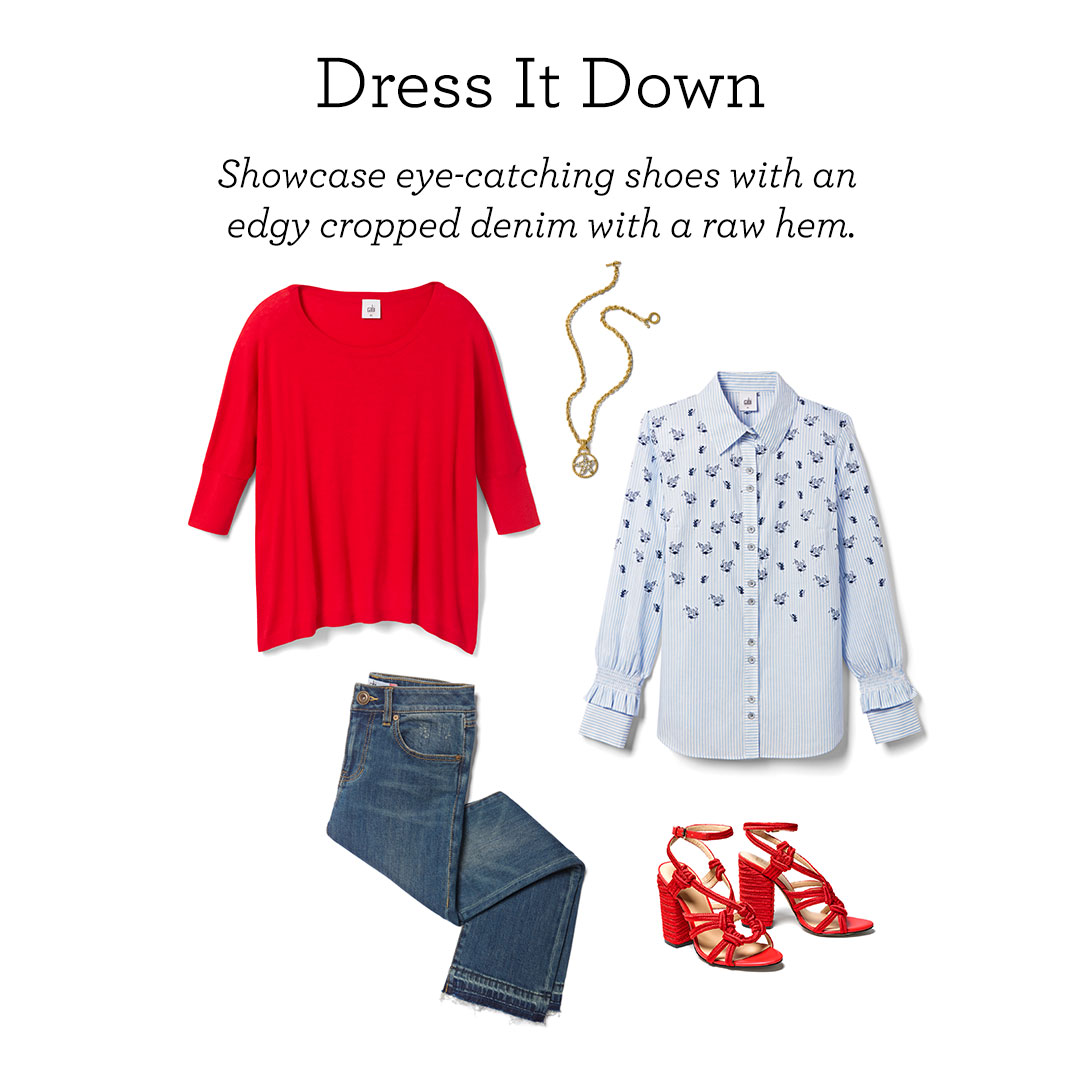 A chic shoe is often all about the heel, but every now and again a flat comes along that knocks heels off their high horse. The Tied Up Sandal is just that…flat, pattern mixing, and proportion to great effect. Cuff those jeans and show off the inky dot pattern and baby blue stripes of the ankle ties—they work great with a sharp pencil skirt, too!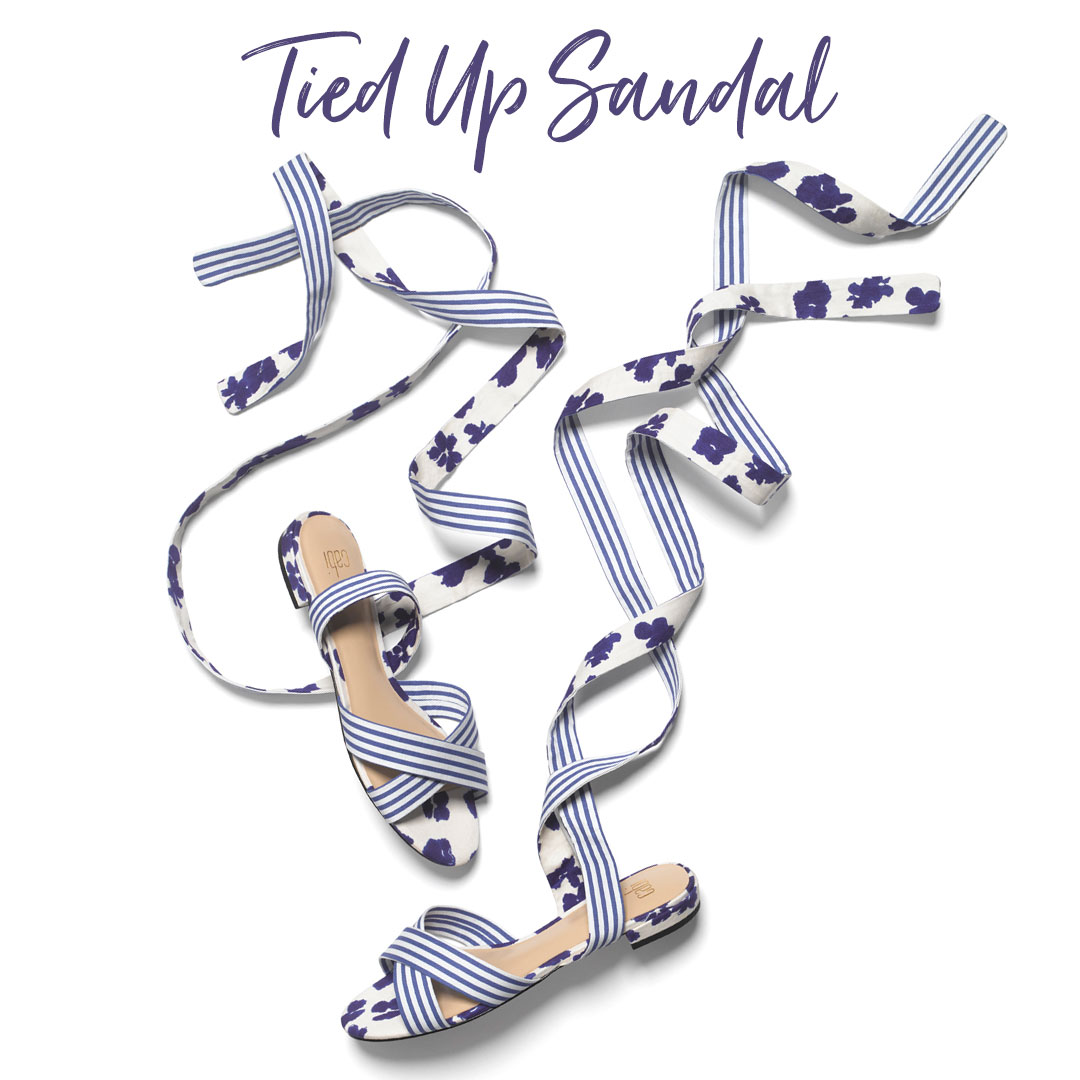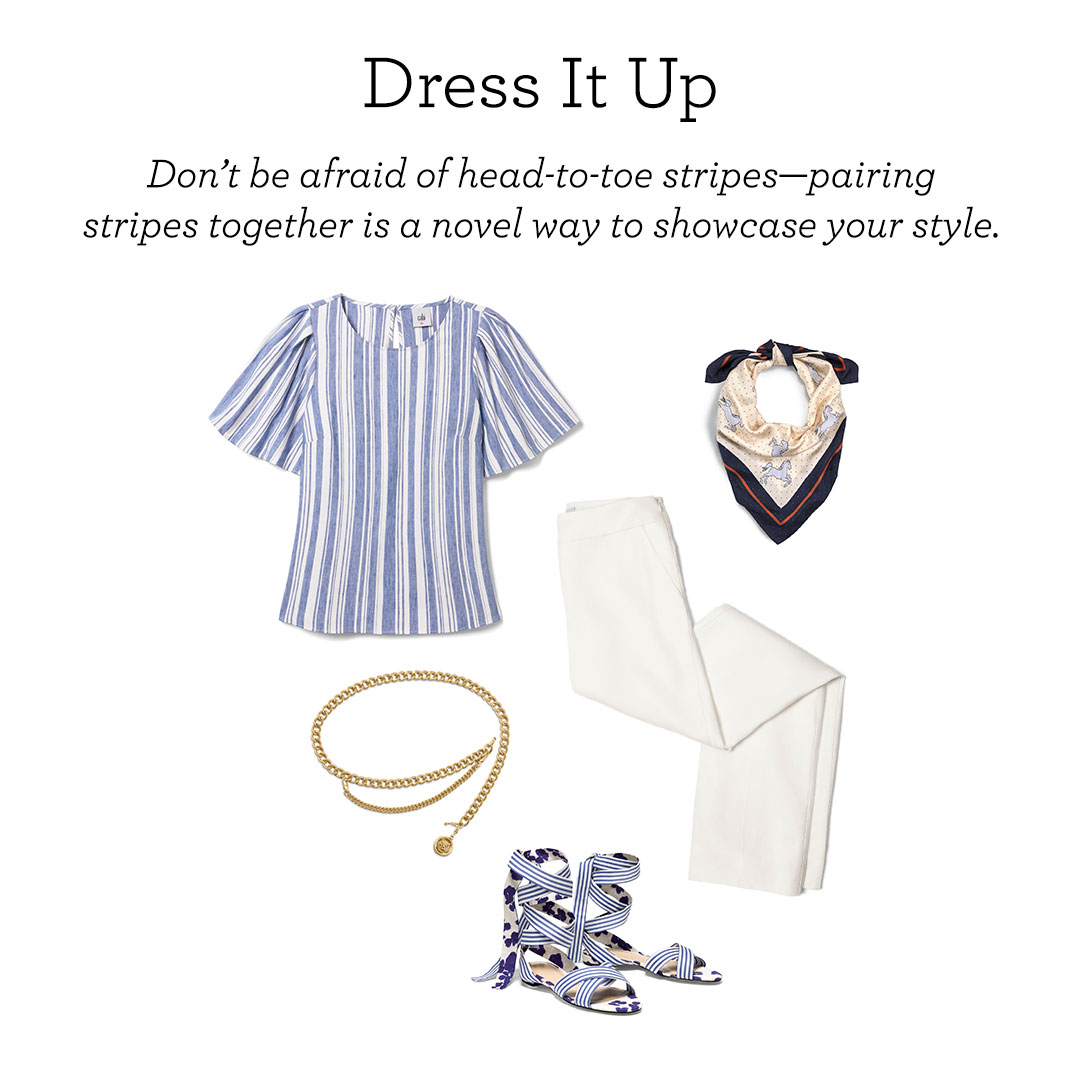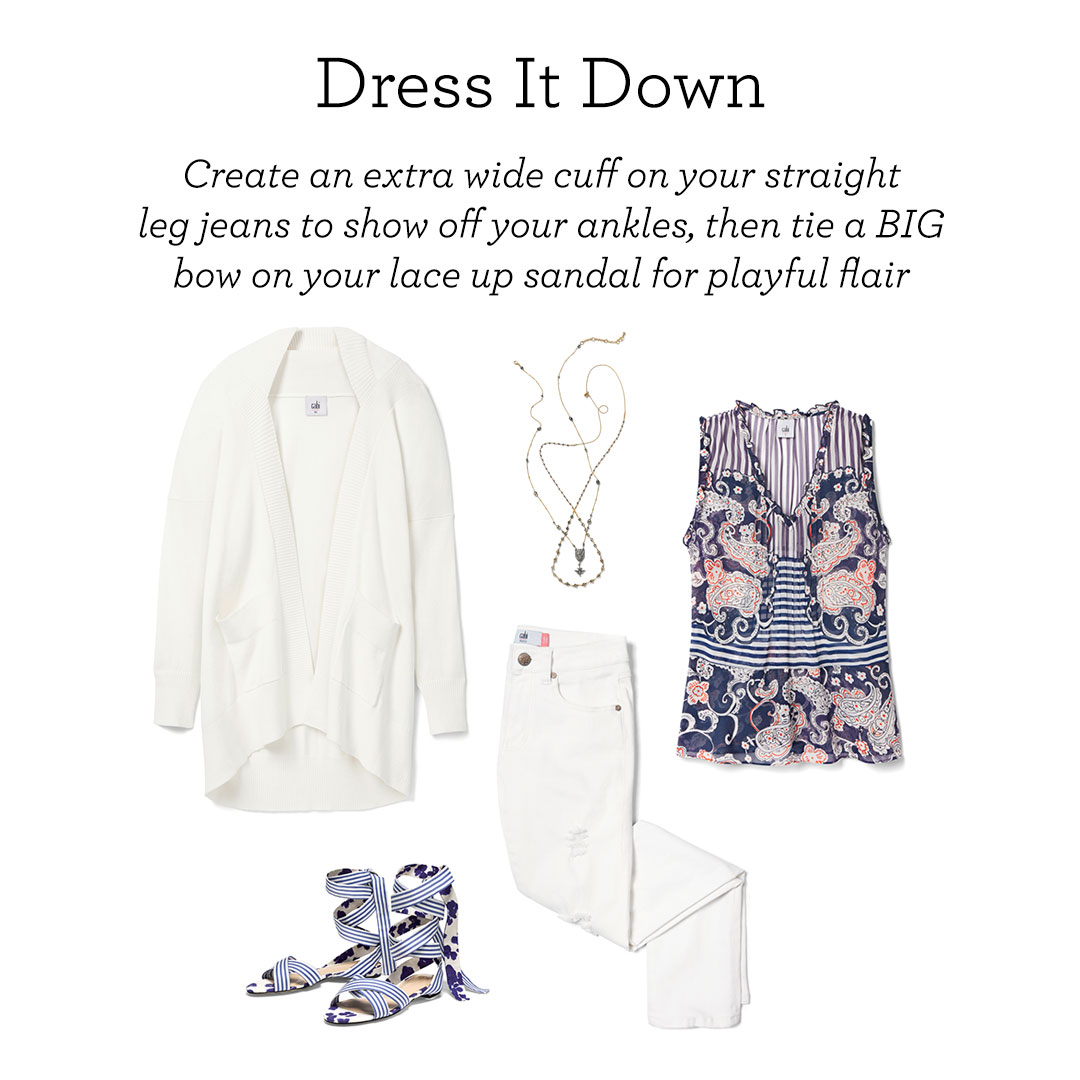 These are just a few great ways to wear these flawless new shoes, and we're full of even more fabulous ideas. But enough about us, what about you? Tell us how you're wearing these chic new shoes—bonus points if you can match them back to the Fall 2017 Collection! (Oh, trust us, there's so much pairing back to be done!) Leave your styling ideas in the comments below.