Some trends stick around for just a season, while others last for years. But there's only one trend that's been a staple in every woman's wardrobe for nearly six decades: denim! That's right ladies, we're talking about those good old blue jeans that the chicest among us have been rocking since the '60s, updated and more relevant than ever. Classic indigo shades are making a roaring comeback, and this spring's cabi jeans are totally of-the-moment. So get ready, get set, and get these four must-have spring cabi jeans—plus tips from our Design Team on how to mix, match, and rock them all season long!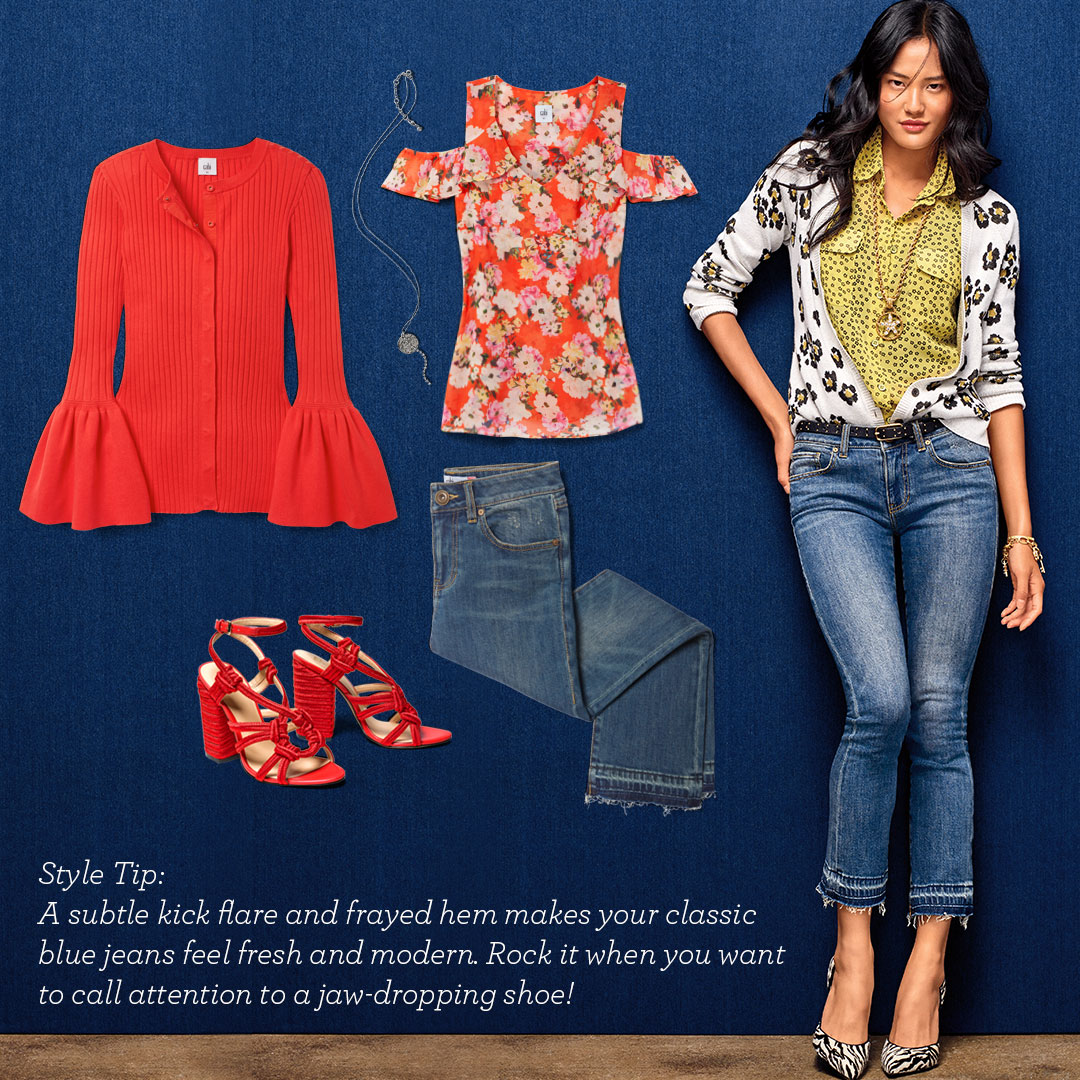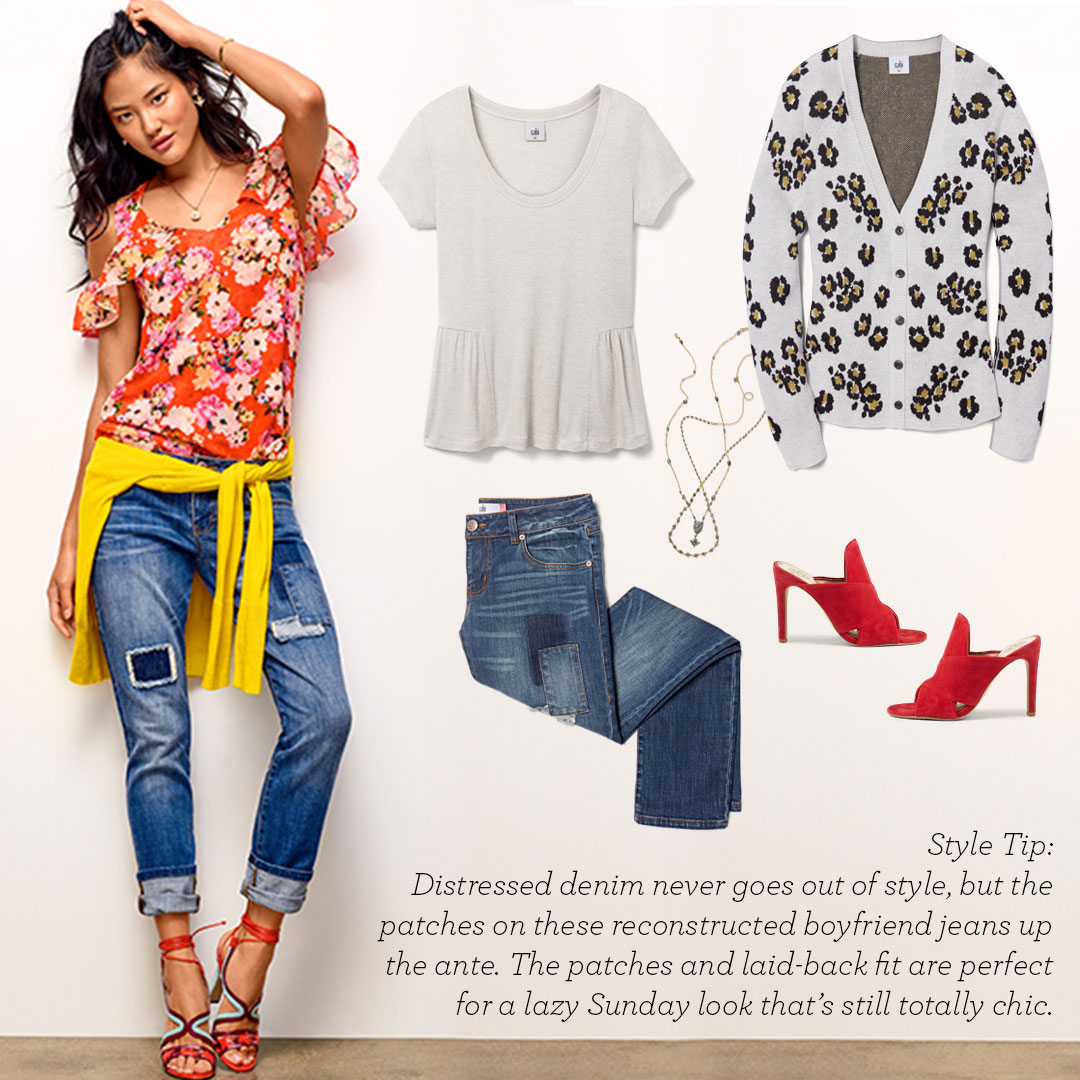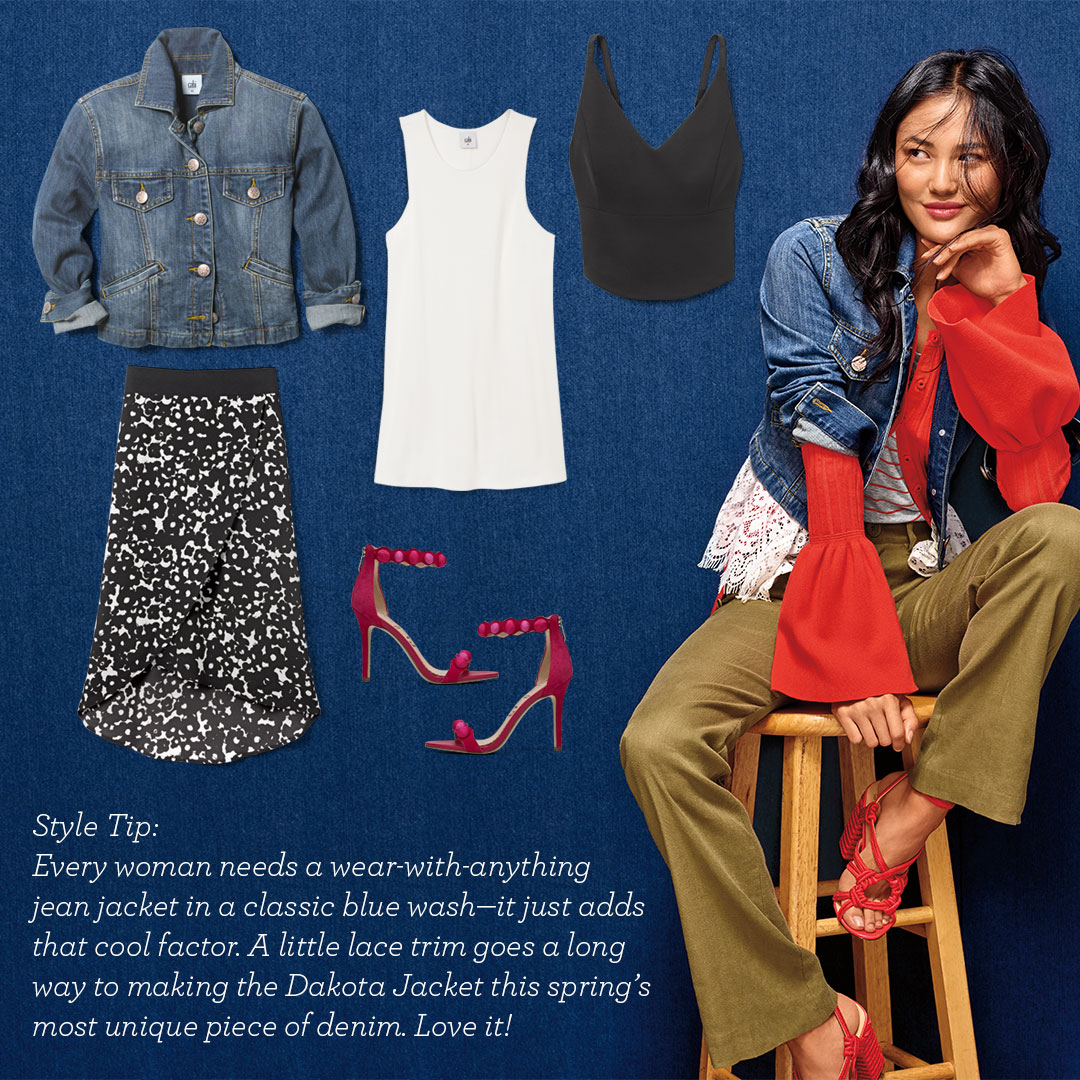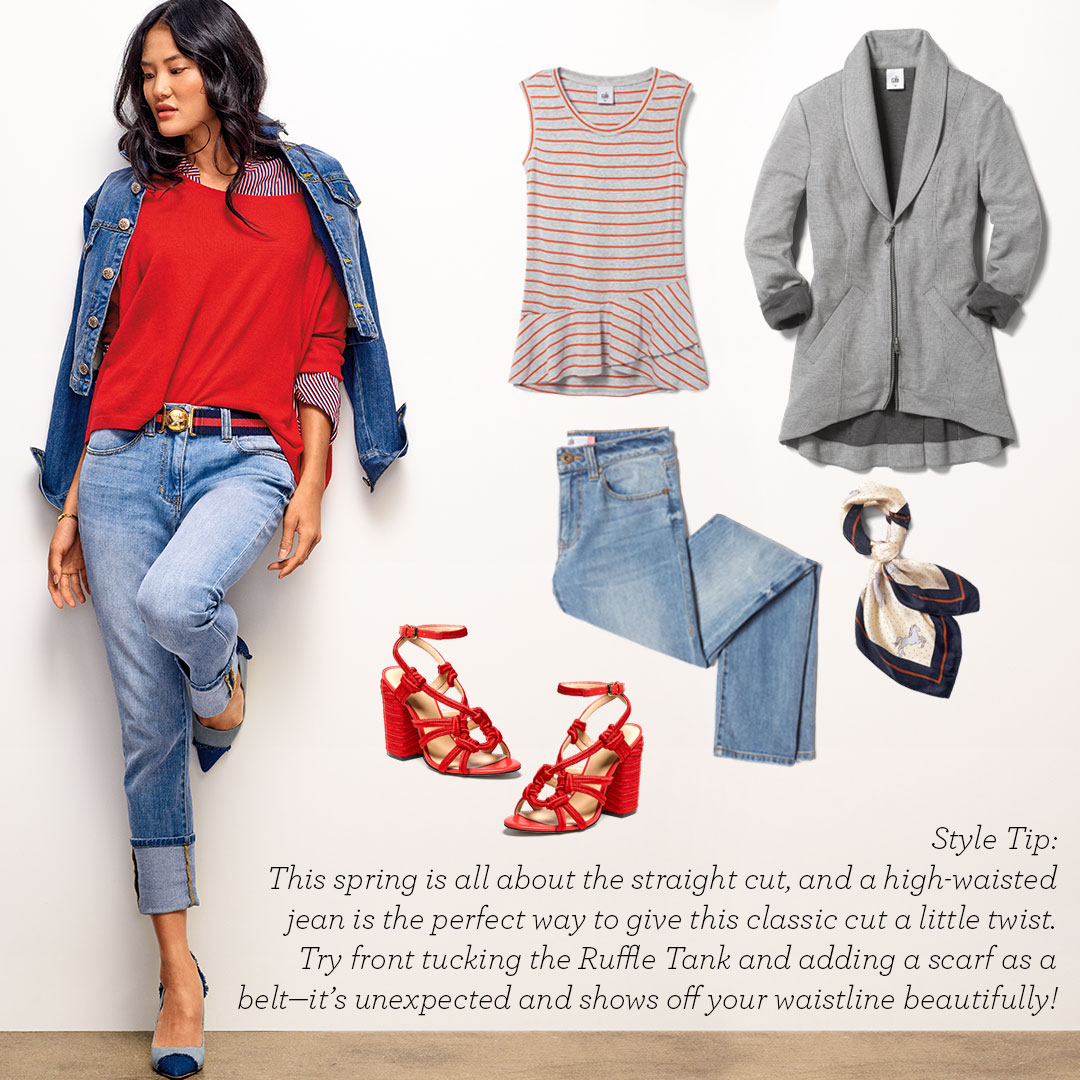 Featured Items: High Straight, Ruffle Tank, Drop Off Jacket, Gallop Scarf, Tiptoe Sandal
Yes, you need to update your jeans this spring to keep up with the trends, but chances are you already own a few styles that are perfectly au courant. We want to know what classic denim you've already got in rotation, how you're wearing it, and why you can't wait to mix and match it with our Spring 2018 Collection. Bonus points if you snap a pic of you in those blues and post it to Instagram @cabiclothing #denimdiaries.