We've got fans all across the web and we love hearing what they have to say! So, when it comes time to unwind with a little reading, we can't help but peruse our favorite fashion blogs. We pride ourselves on delivering style and ideas, and we've had the wonderful opportunity to work with the some of the most chic and forward-thinking bloggers to help us with our mission. Here's a round up of eight fashion blogs we love we'd trust to style our entire wardrobe. Be sure to click on over to their blogs and share some love for their fabulous #cabiStyle in the comments.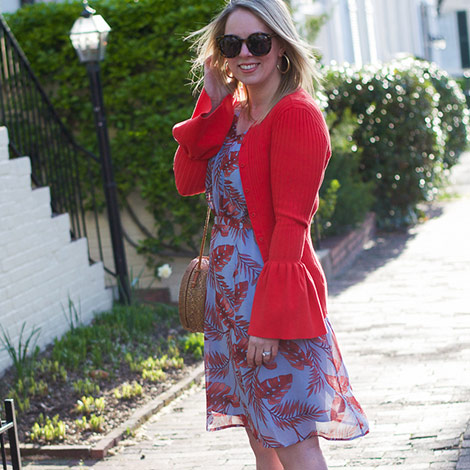 Channel that summertime feeling in a bold tropical print like a Blonde's Moment…
We're counting down the days until summer, and nothing gives us that summertime feeling like a vibrant tropical-print sundress. And, who knew it would look so fabulous paired with an equally bold bell-sleeved cardigan?
Master the art of one-and-done dressing with Sprinkles on Sunday…
One-and-done dressing…with a twist! We love the way Jen takes the cozy Simple Playsuit and balances it against the classic edginess of a denim jacket—the Dakota Jacket.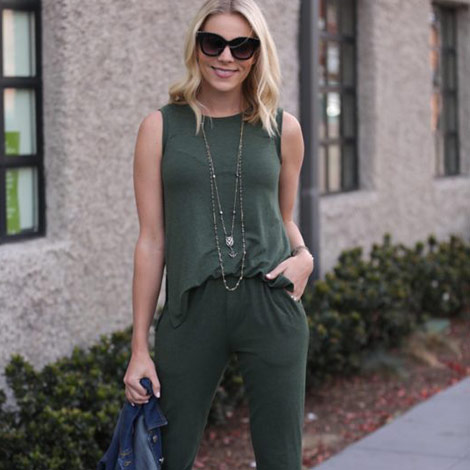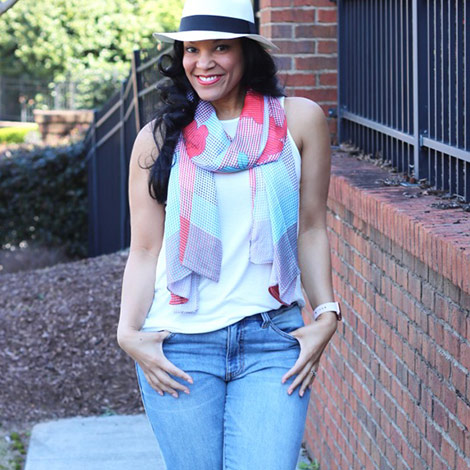 Upgrade your go-to t-shirt and jeans like Stushi Gal Style…
Stushi Gal knows a thing or two about adding a pop of print and a pop of color to those everyday jean and t-shirt outfits we so often find ourselves throwing together on a spring morning. The Gingham Scarf and Tiptoe Sandal come together for a perfect flash of red.
Add a touch of drama to your look like Belle De Couture…
Get in touch with your girly side and embrace southern belle style. We love how Jennifer matches the dramatic bell sleeve of the Trumpet Cardi back to a cuffed jean for a beautiful play on proportions.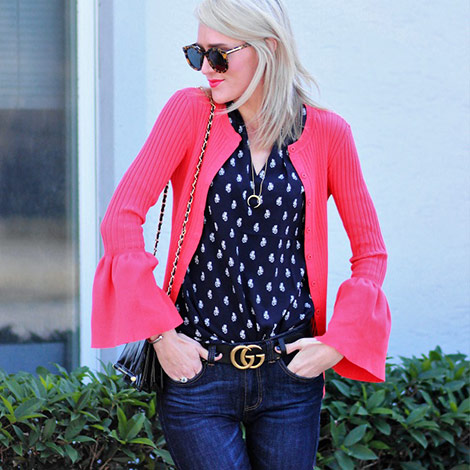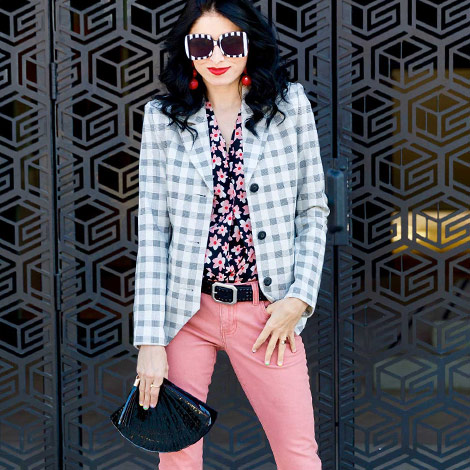 Get a dose of print, color, and one fab pair of shades over at Lucky Little Mustardseed…
Print mixing, bright spring hues, and stunner shades: check, check, and check! Jenna nails the print mixing trend with checks and florals paired back to pink skinnies and red sandals. In case you missed it, check out her coverage of The Scoop!
Get inspired by Lauren Toews' relaxed professional style…
Lauren is masterful when it comes to striking that balance between professional and casual. She takes the heather gray elegance of The Times Jacket and pairs it back to ripped jeans for a little Devil Wears Prada meets devil-may-care attitude.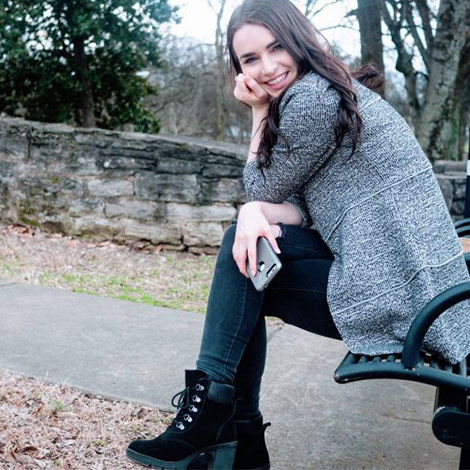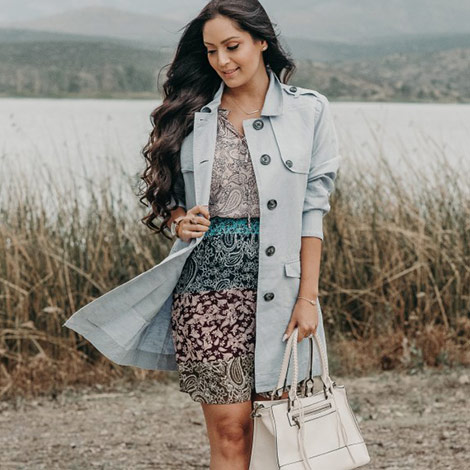 Beat April showers in a cool pastel trench like Vanessa Bali…
With April showers looming, Vanessa Bali creates the perfect trench coat look by pairing the Tanner Trench back to the Dani Dress. A burst of sunshine on a gloomy day—as sophisticated as it is laid-back.
See why Holly recommends considering becoming a cabi Stylist…
After becoming a mom, Holly sought out ways to work from home, but when she realized there weren't any good resources online, she decided to create her own—a blog about building a career working from home! Check out her take on the cabi's Stylist career opportunity and in-depth coverage of The Scoop.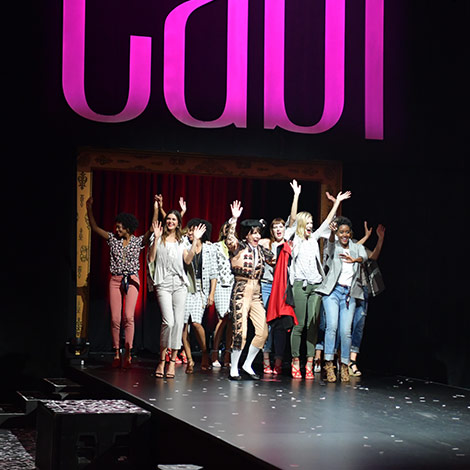 With such a diverse and creative array of styles represented above, we're sure you found a look you connected with. Tell us which! Feel like playing style blogger for a day? Take your favorite piece from a post above and restyle it with your own twist. Leave your look in the comments below—we can't wait to see what you come up with.