Forget everything you think you know about prints. This spring, we're transcending the simplicity of a single print paired back to solids for a twist on the print-mixing trend that elevates the practice of matching clashing colors and textures to the level of art. Like a dance, you might ask? Exactly! And what better dance to pair our prints with than Flamenco—it's passionate, expressive, fiery, and elegant. Try matching stripes back to an oversized skin print, a vintage-inspired textured skirt with a dark grounded ditsy print, or anchor a checked pencil skirt with a sheer micro-floral blouse. However you choose to mix it up, remember to stomp and clap your way through the season, dancing to the beat of your own castanets!
Featured Items: Misty Top, 21 Club Skirt, Buzz Earrings (Fall 2017), Zara Heels, Lodis Briefcase, Warby Parker Eyeglasses
must-have patterns for every wardrobe
Stripes
Stripes are always a classic pattern to mix with florals or abstract prints. As we like to say in the Design Room, them of stripes as a neutral.
Pieces to try:Tick-Tock Crop, Whitney Shirt, Whistle Cardigan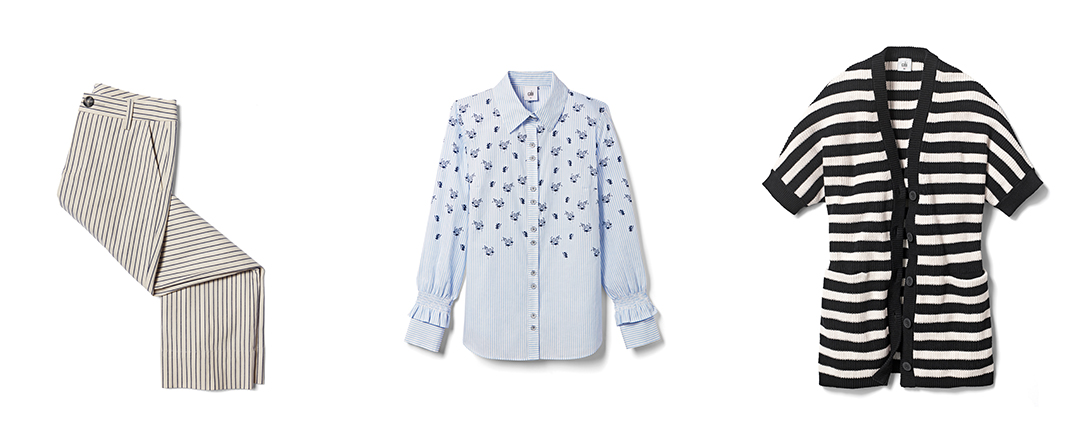 Animal Prints
Animal prints are our other go-to print-mixing vehicle, depending on the scale. Choose a nice medium-sized pattern to maximize your mix-and-match potential.
Pieces to try:Glamour Blouse, Kiki Cardigan.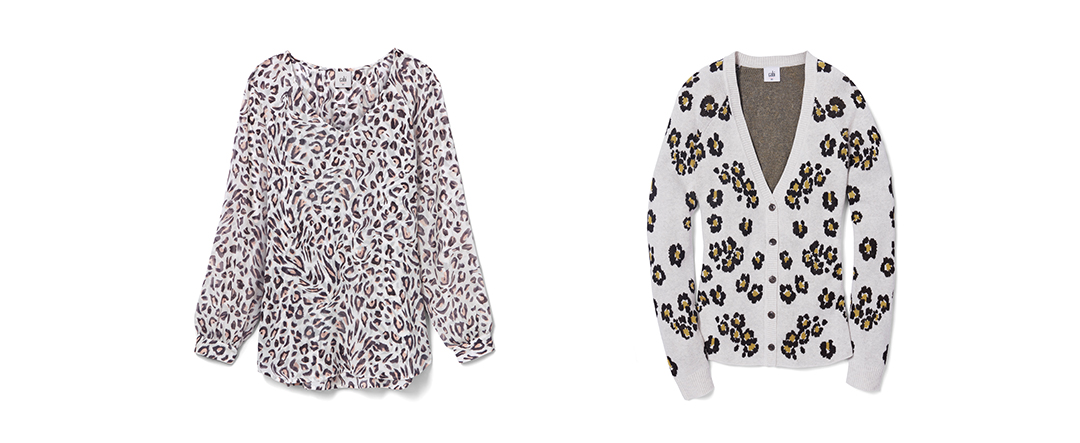 Ditzy Prints
Ditsy Prints are also easy to mix with other patterns. The small-scale all-over patterns lull the eye into a sense of calm, and reads almost like a solid.
Pieces to try:Viola Blouse, Embroidered Blouse, Misty Top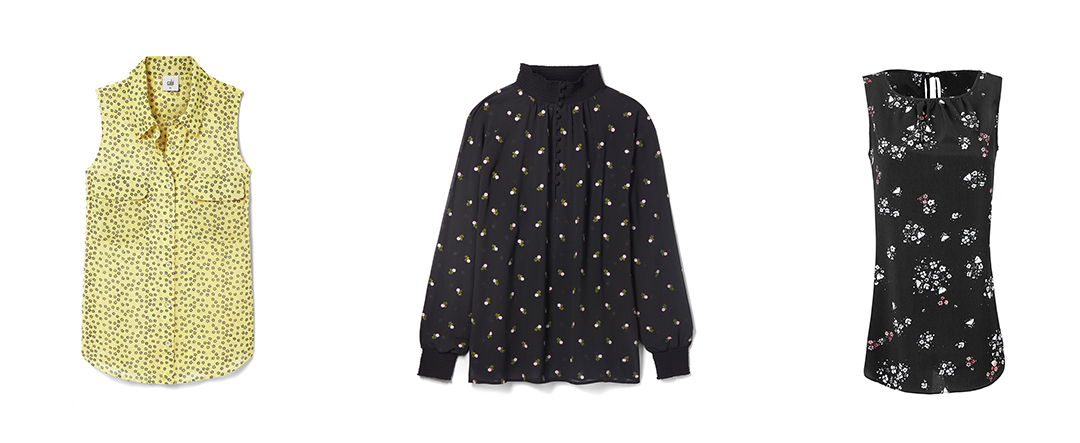 The fabulous thing about this trend is how personal it is—everyone has a different way of creating their own fabulous mash-ups. We want to know: how do you approach print-mixing, and what spring pieces are you pairing in unconventional ways? Leave your style tips in the comments below!