Each year, we have the pleasure of spending the day with a group of fabulous fashion and lifestyle bloggers at the cabi Home Office in Los Angeles. Our time with this dynamic group of women is always chock-full of good conversation and head-turning style, and this year was no exception! Let's go behind the scenes and look at how we celebrated #cabiBloggerDay2018 this year.
Champagne Toast
We kicked off the day with a "Pop!" and a "Cheers!" as we welcomed the ladies to our Home Office. They got the chance to get to know each other and take some fun selfies, of course.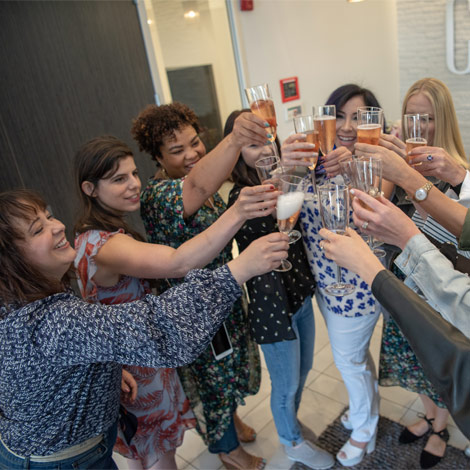 Breakfast
Over a delightful breakfast paired with mimosas, the bloggers had an opportunity to meet and greet with the Home Office leadership team about how a small group of women started cabi and how it grew to the international brand it is today.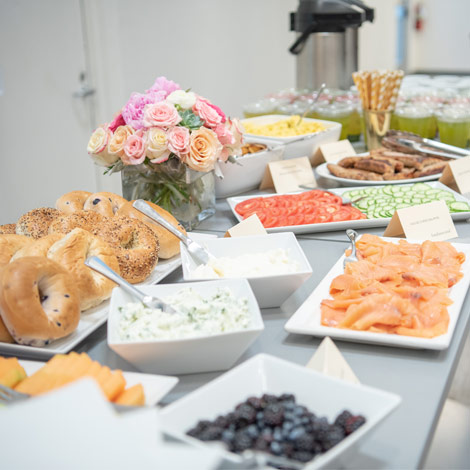 Fall 2018 Design Sneak Peek
After breakfast, the ladies dashed off to the Design Room to spend some time with our Chief Design Officer, Kat Woodside, and Fashion Director Becky Jantzen, where they got a sneak peek of the Fall 2018 Collection and the Design Team's inspiration behind it.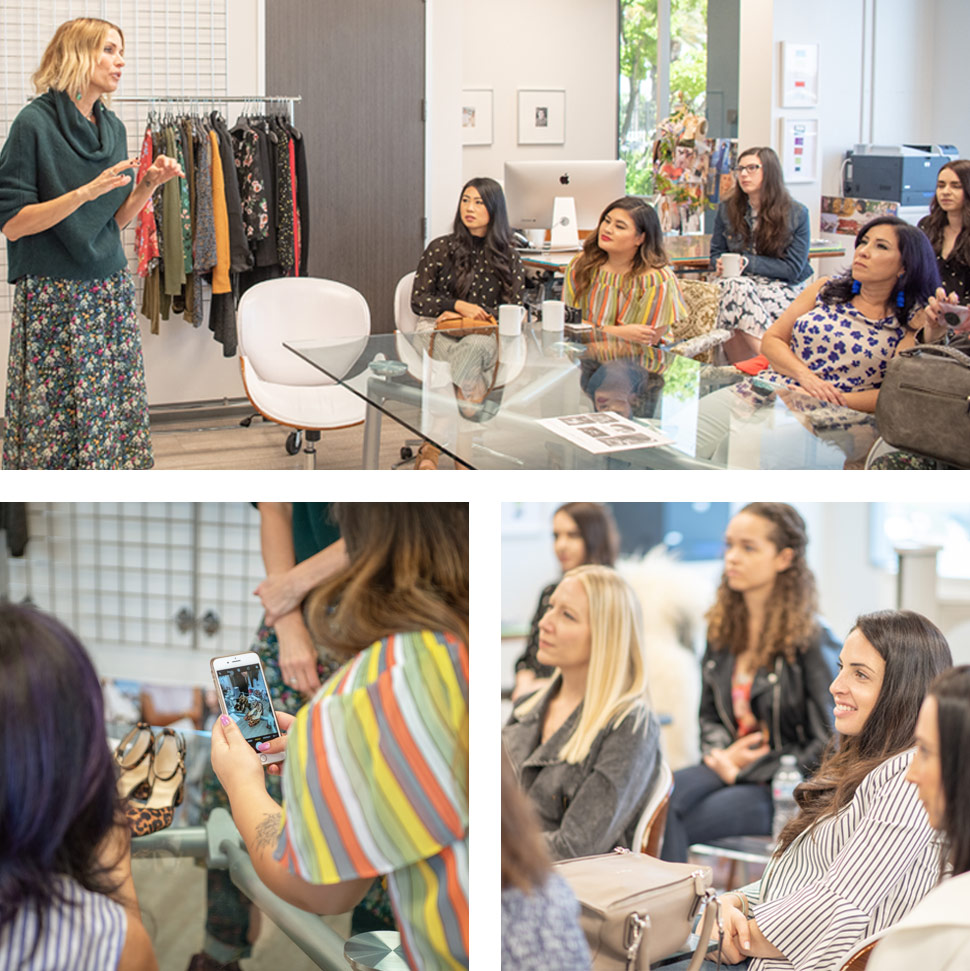 Marketing Overview
Bubbling with excitement for the new Collection, our bloggers headed over to visit the Marketing Team where Executive Creative Director Daniele Trussardi gave them an insider look at how we develop our Look Book and the Notion.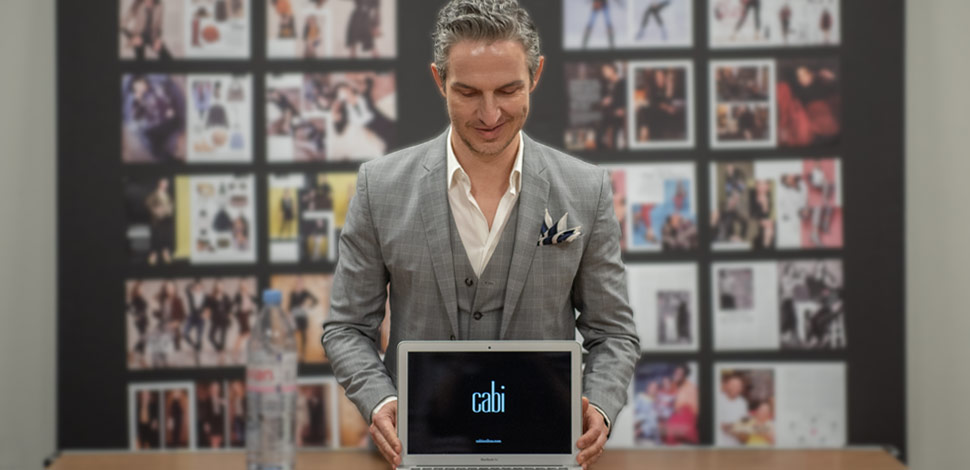 Heart of cabi Foundation
For our last stop of the morning, we joined Emily Sanders, our Director of Brand Messaging & Content Strategy, for an overview of The Heart of cabi Foundation and its efforts around the world, from local giving events to the W.E. are cabi Program.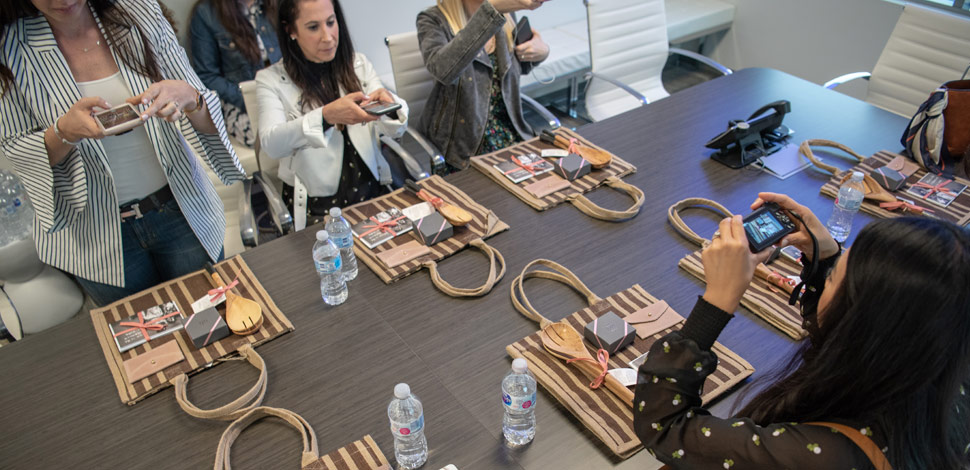 Lunch
After running around all morning, needless to say, everyone was pretty hungry. Joined by VP of Sales & Stylist Services Cheryl Higgins, we enjoyed a delicious lunch at the most beautiful pink and gold table setting, complete with sweet little succulent place cards (love!). The ladies chattered away, sharing their excitement for what they had already experienced and looking forward to the rest of the day's activities. (Did someone say photoshoot?)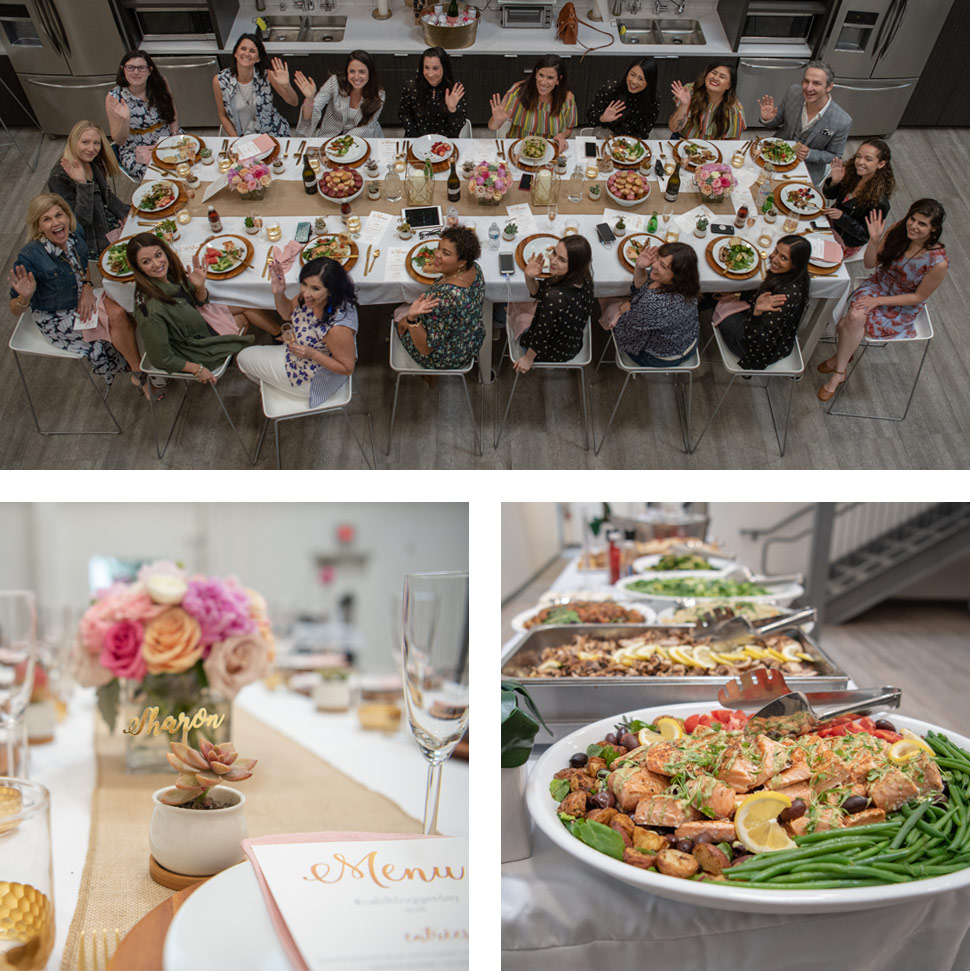 cabi Fashion Experience
What would a day at cabi be without giving our bloggers a taste of our one-of-a-kind Fashion Experience? Presented by a real-life cabi Stylist along with Cheryl, the ladies enjoyed a short show presentation complete with champagne and nibbles.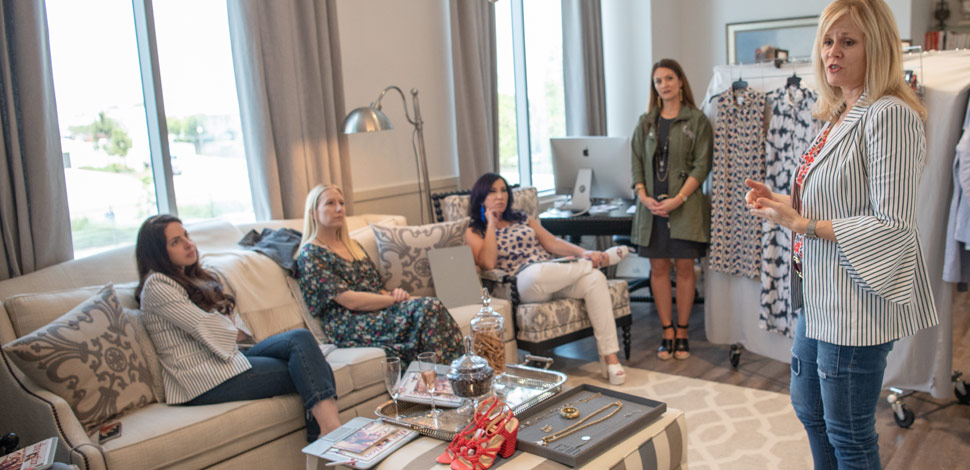 Photoshoot
Last, but certainly not least, we ended the day with a full professional photoshoot directed by Daniele. We treated the bloggers to hair and makeup with our VIP glam squad, and they were personally styled by Becky in an outfit from our Fall 2018 Collection (what a treat!). It was every cabi girl's dream!