Summer has one flaw: it's too hot to layer. Our solution? Accessorize! The best way to crank up the heat on your summer style is to complete your look with accessories. Think jewelry, bags, shoes, scarves—you name it! With so many weekend getaways coming up, we love this take on styling because it lets you do more with less. Pack just a couple outfits and a rotation of summer accessories, and you can turn a few basic looks into a dazzling little capsule collection. Learn how to pull it off as our amazing Fashion Director Becky Jantzen shows some of her favorite types of summer accessories and some outfits they look perfect with. Now get ready to shine all season long!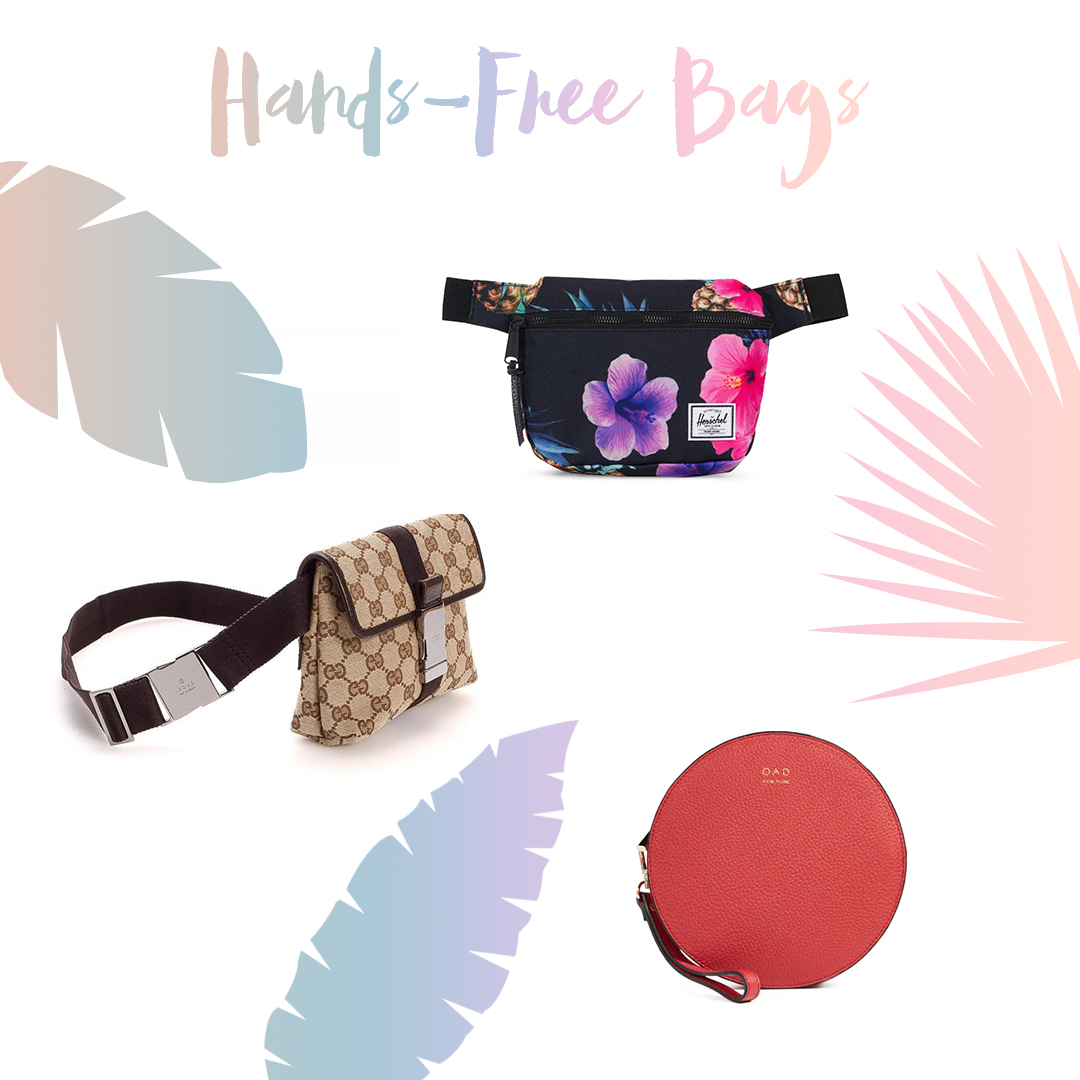 Style Tip: Both a belt bag and cross body make the perfect summer bag for a carefree look. Formally known as the fanny pack, belt bags are making a huge comeback reimagined in chic colors and styles…and don't worry—they're way cooler than they were in the '90s.
Featured Items: Playa Playsuit, Whitney Shirt
We love a romper for one-and-done dressing, but that doesn't mean we don't love accessorizing it just as much! Tie a chic, mixed-print button-down around your waist for a casual twist, then add classic aviators and scintillating slides. Top it off with a bright white cross body and you're ready to go!
Featured Items: Cassidy, Kick It Crop, Charm Belt, Gallop Scarf, Tied Up Sandal
Knits, meet crops: you two were made for each other! Pair the Cassidy back to the Kick It Crop for a casually refined take, then embellish the look away. We love it with a glinty antique gold chain belt, our Hermès-inspired silk scarf and this little cross body from Marc Jacobs.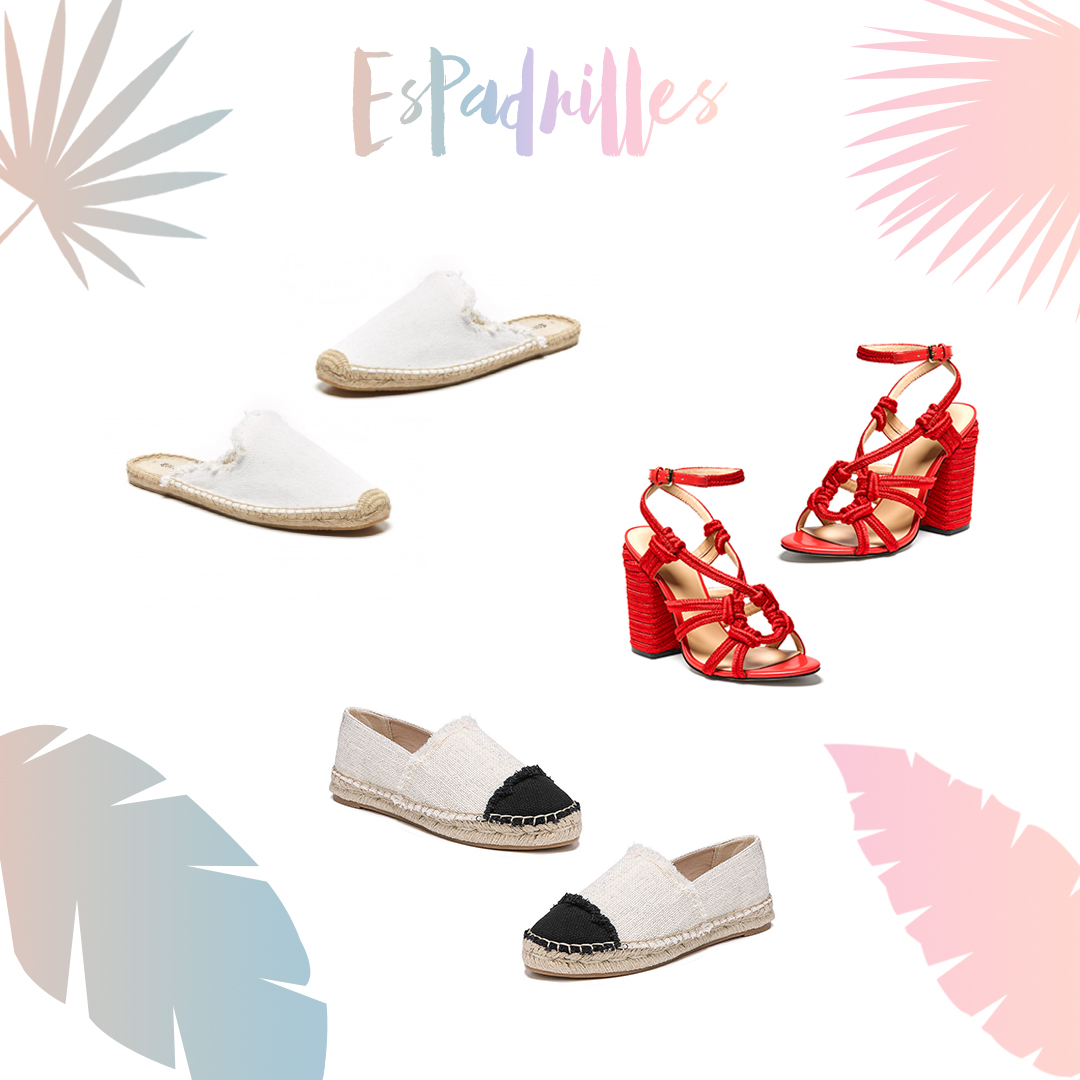 Style Tip: The espadrille has been around since the 14thcentury, during which time it was typically worn by peasants and the military. Then Yves Saint Laurent brought it out of obscurity when he sent his version of a wedge shoe down the catwalk. Now they're one of the most versatile, lightweight summer sandals, and they come in a bevy of gorgeous styles from casual to dressy and everything in between.
Featured Items: Tomboy Short,Wing Top, Gallop Scarf
Sometimes a light and easy ensemble just needs one accessory to give it that extra little boost. We love a bold Espadrille like these from Chloe, which add an edgy, frayed denim touch. Then, simply add a silk scarf around your neck for a classic take or cinched at the waist for an iconic twist.
Featured Items: Sarong Skort, Easy Tank, Canary Pullover
Hello color! This season we're reaching for all things bright and buoyant in dazzling shades from canary to hibiscus. Start with the fearlessly vibrant Sarong Skort—the multicolor print means you can match it back to, well…everything! We love it with a pop of yellow pullover and a bold red shoe.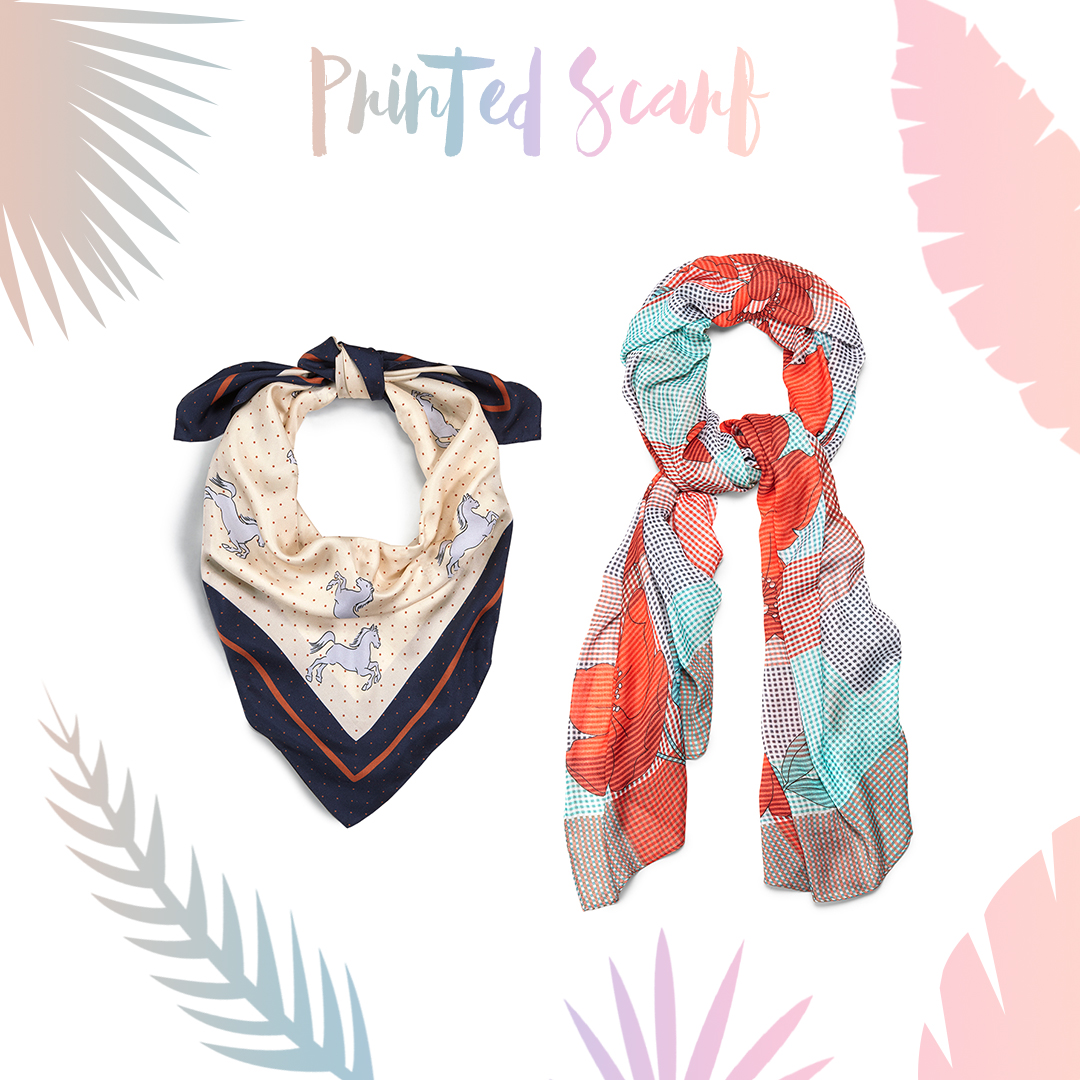 Style Tip: A printed scarf is one of THE most versatile pieces you can have for the summer— perfect to travel with, it'll expand your wardrobe immeasurably and can squeeze into every carry-on. Check out vintage images of fashion icons to get ideas for how to wear it, then just throw it on as you head out the door to take your look up a notch.
Featured Items: Beals Sweatshirt, Tomboy Short, Gallop Scarf
Just because it's summer doesn't mean you have to wear white. Instead, try black! We dig this jet black sweatshirt paired back to a cut-off short.
Usually we start with an outfit and then add accessories, but writing this post got us thinking about a fun little challenge. Are you game? Pick your favorite ensemble above based on the accessories, then swap out the clothes to create a whole new look! Tell us how you pulled it off and where you're wearing it in the comments below.