It's raining, it's pouring, and all you want to do is stay in bed all day. We get it—the snuggle is real. The solution? Reach for cozy chic outfits built with pieces from our Cloudy Day trend. You'll get all the benefits of an loungewear outfit (comfort, anyone?) without feeling like you just came from yoga class. Comprised of knits and leggings, cardis, tees and tanks, these soft pieces in touchable, huggable fabrics are the new cornerstones of our weekend wardrobe. The beauty of this trend is that style can still be comfy, or rather, that comfort can still be stylish. What's the difference you might ask? That all depends on your outlook (and ambitions) the moment you fling open your closet door. No matter what, you'll be ready to go anywhere in comfort…and nowhere in style. Love it!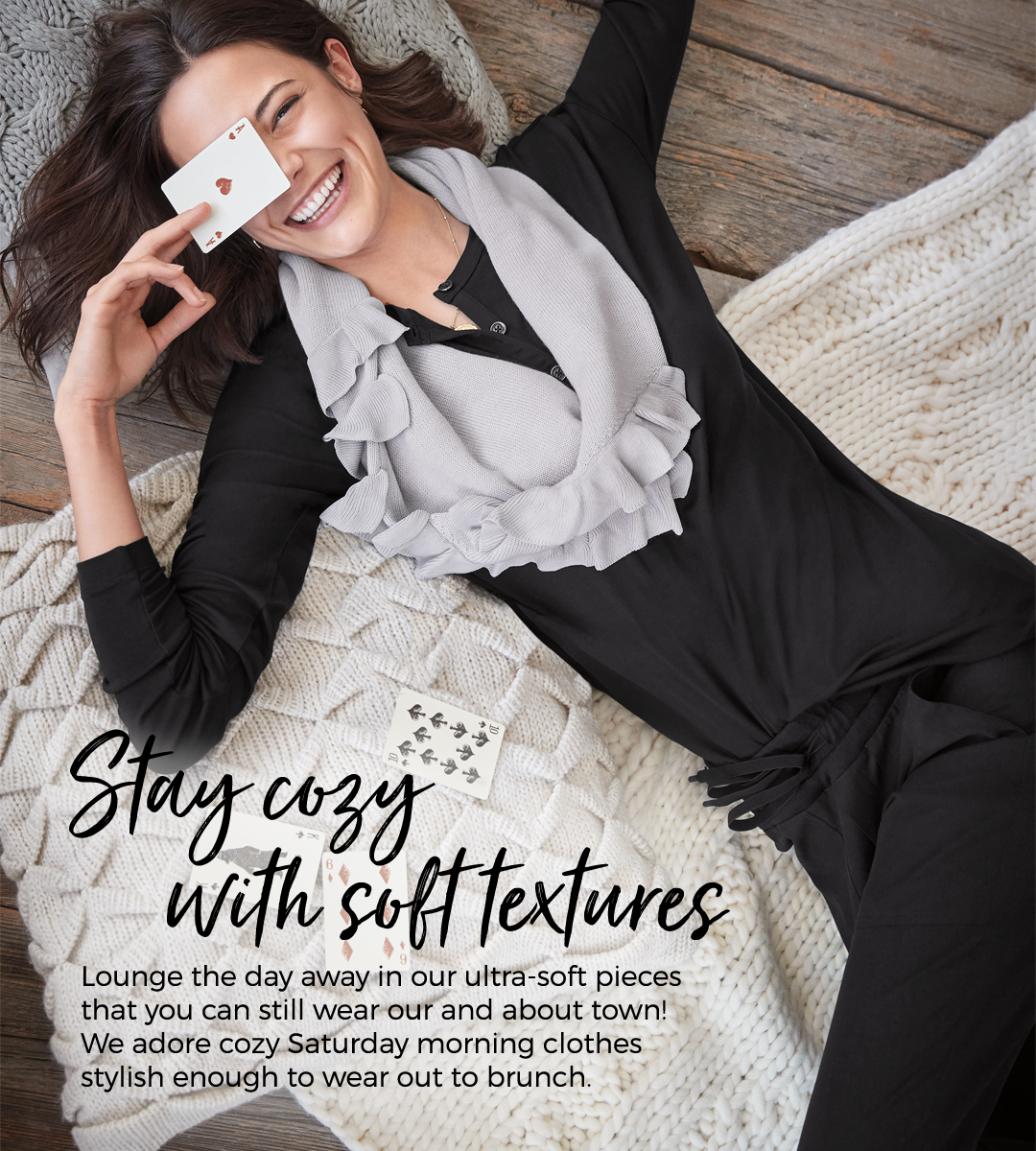 Whether you're sprawled out on the couch drinking up Downton Abbey's turn-of-the-century charm or heading out for a few hours to take in Impressionist art at the museum, we've got you covered. This black-on-black outfit is always a classy choice, especially with a knit scarf.
Featured Items: Cuddle Scarf, Henley Tee, The Marathon Jogger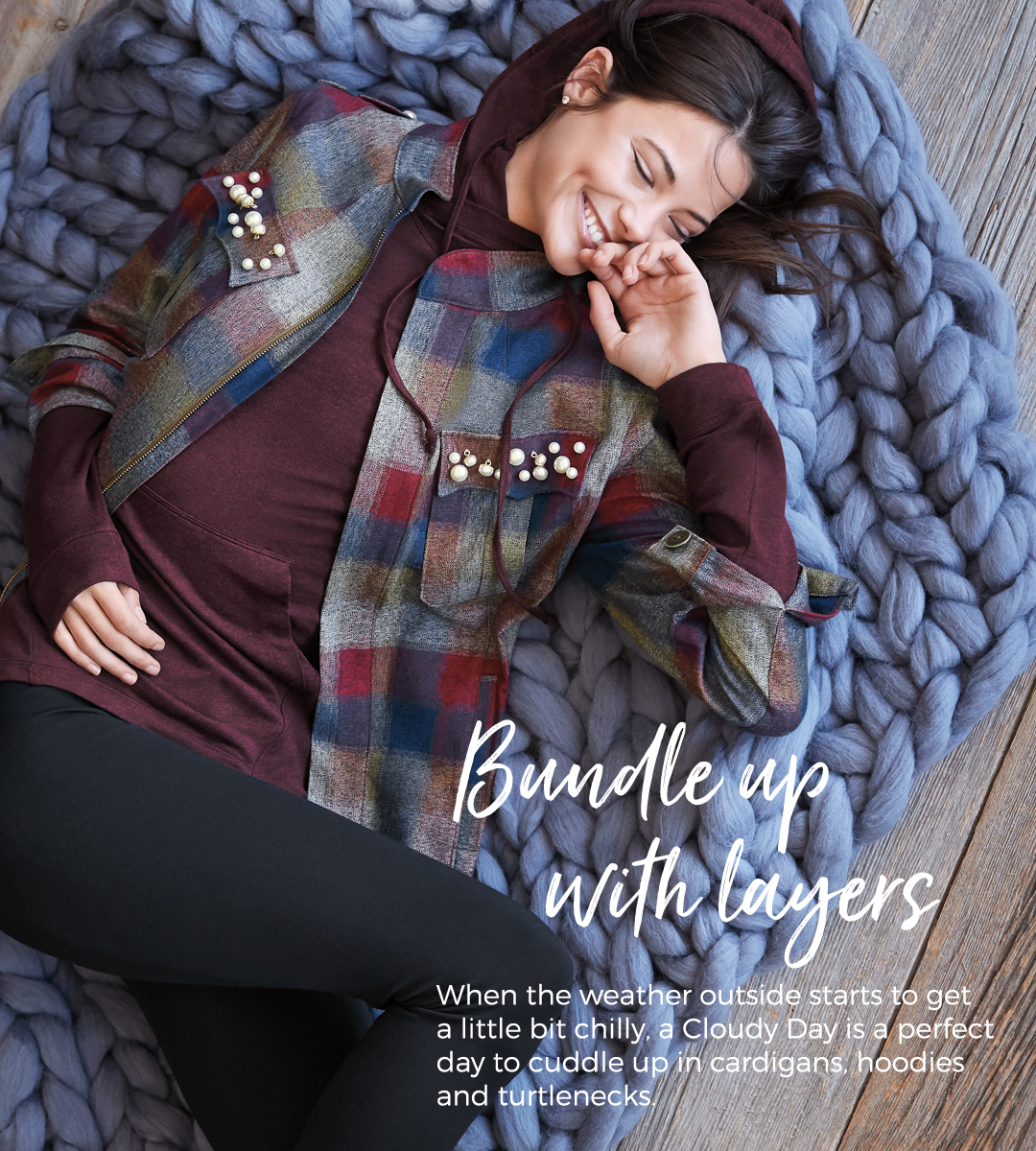 The chic yet oh-so-soft Hype Hoodie is easy to layer with the Cultured Cardigan. A touch of pearls brings a bit of refinement to your lazy day look so that you'll look stylish, but still feel comfy if you need to run some errands around town.
Featured Items: Collage Jacket, Hype Hoodie, Zip-Back Legging, Heritage Pearl Earrings
Feel good about your lazy-day look with cozy clothes that pack a ton of style. Think turtlenecks and cropped cardis with jacket-like silhouettes. Leggings? Of course—plus a beanie for good measure, too. Now, if you must go out, reach for a chic pair of fur-lined boots and nobody will even notice you're in leggings.
Featured Items: Roll-Up Tee, M'Leggings, Cupid's Cardi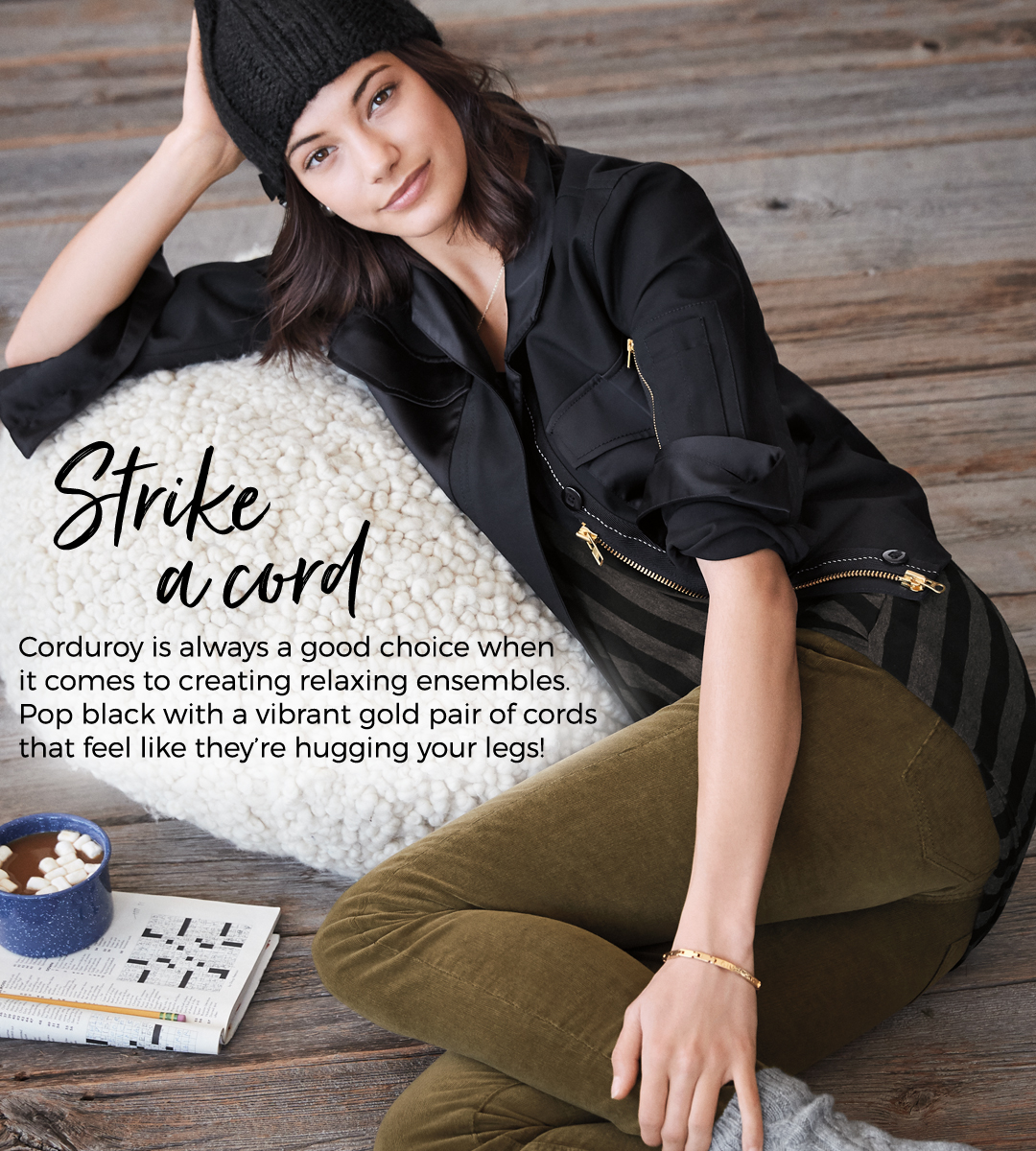 Casual, bold, and cozy to boot. This outfit is perfect for whatever the day calls for, even if it's nothing at all! Kick back in a pair of adorable flats matched back to these Skinny Cords (we absolutely love the texture of these golden-hued skinnies).
Featured Items: Back in Black Jacket, Align Tank, Skinny Cord, Apollo Necklace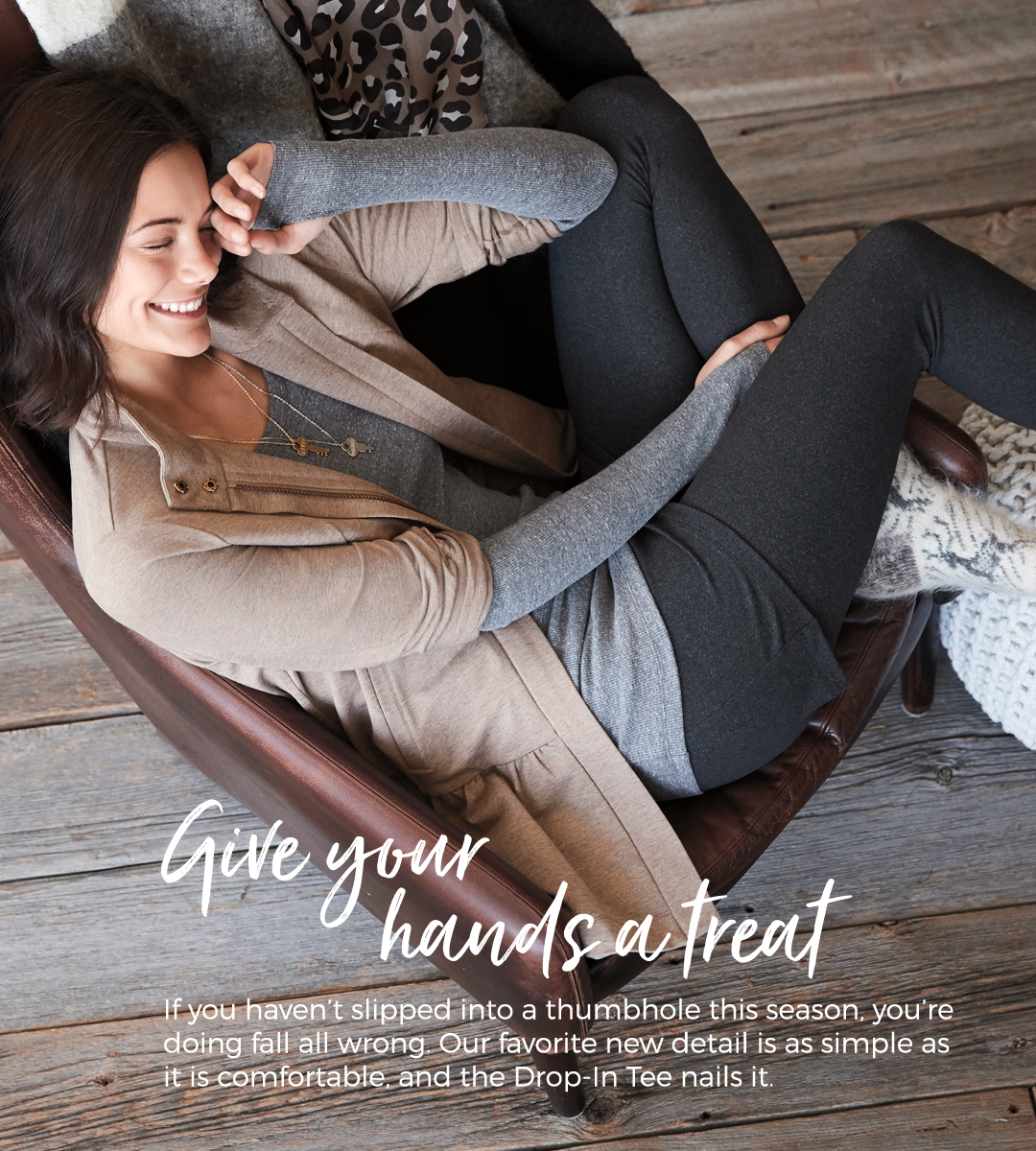 Keep your hands warm with the texture of super-soft cotton and leave the rest simple: a wine-colored cardi, the High Skinny, and a classic pair of Chucks. Grabbing dinner from your favorite take out place? This is the perfect look for stepping out, picking up, and heading right back home.
Featured Items: Drop-In Tee, Catch Cardigan, High Skinny
One thing we love about a Cloudy Day is a chance to relax in some peace and quiet. There's something about dreary weather that makes us just want to snuggle up in cozy loungewear and while the hours away. Tell us how you spend your lazy days, and which of these eight looks we're most likely to find you curled up in? Leave your thoughts in the comments below!