Bookmark this blog post because you'll be referring back to these style tips again and again in the season to come. All of our pieces from our Collection can be styled in countless ways, and you can do so much with so little. With just 15 items, we created a full capsule for the season with outfits that are perfect for any occasion. Yes, it's as thorough a style guide as we've ever done so you'll be decked out all season, but we encourage you to think of this post as merely a jumpstart: take our ideas and run with them! Watch the video, study the trends, and start thinking of ways to put your very own twist on these looks by adding some of your favorite pieces. Sit back, do anything but relax, and get ready to be blown away by these 30 fall outfits!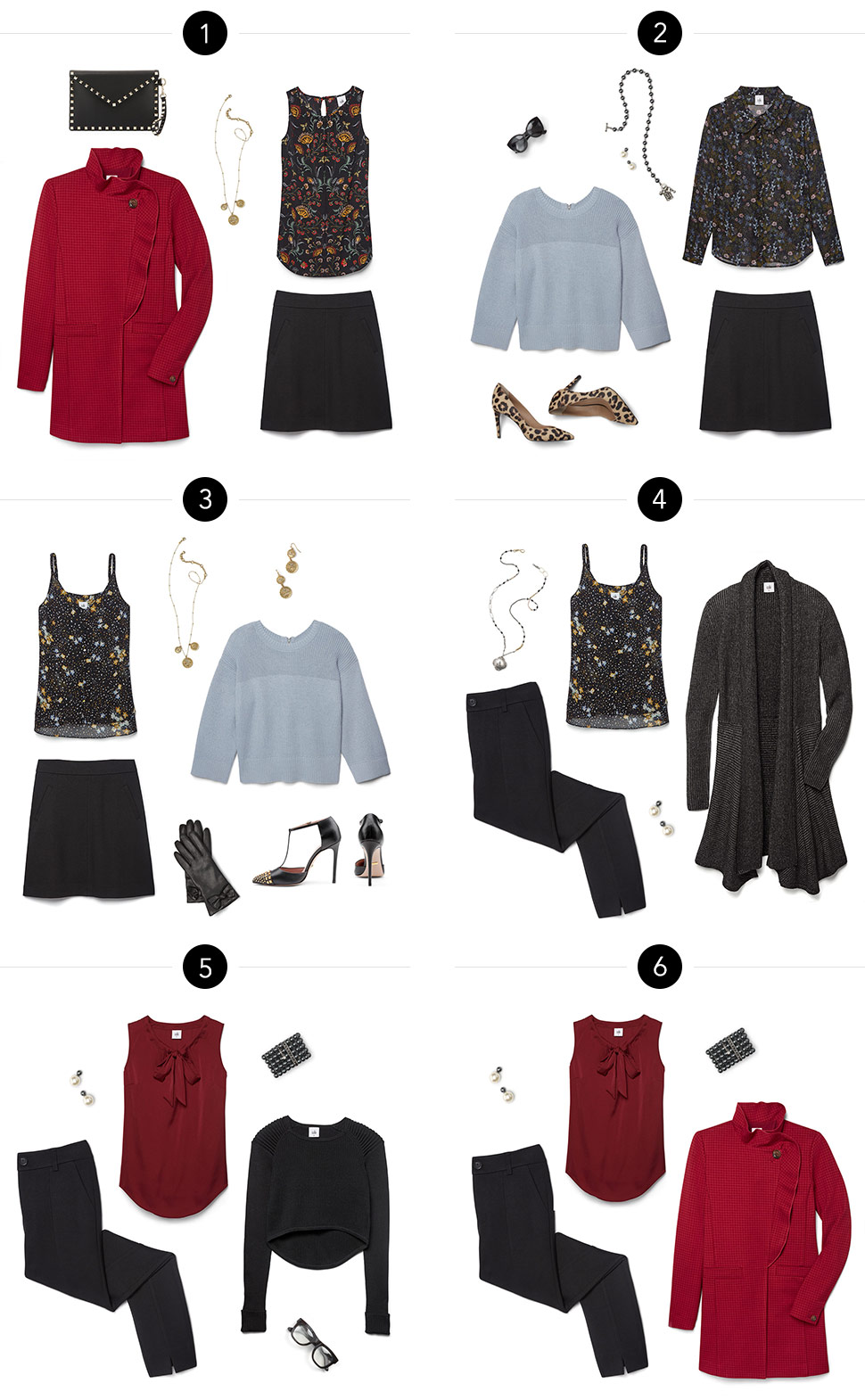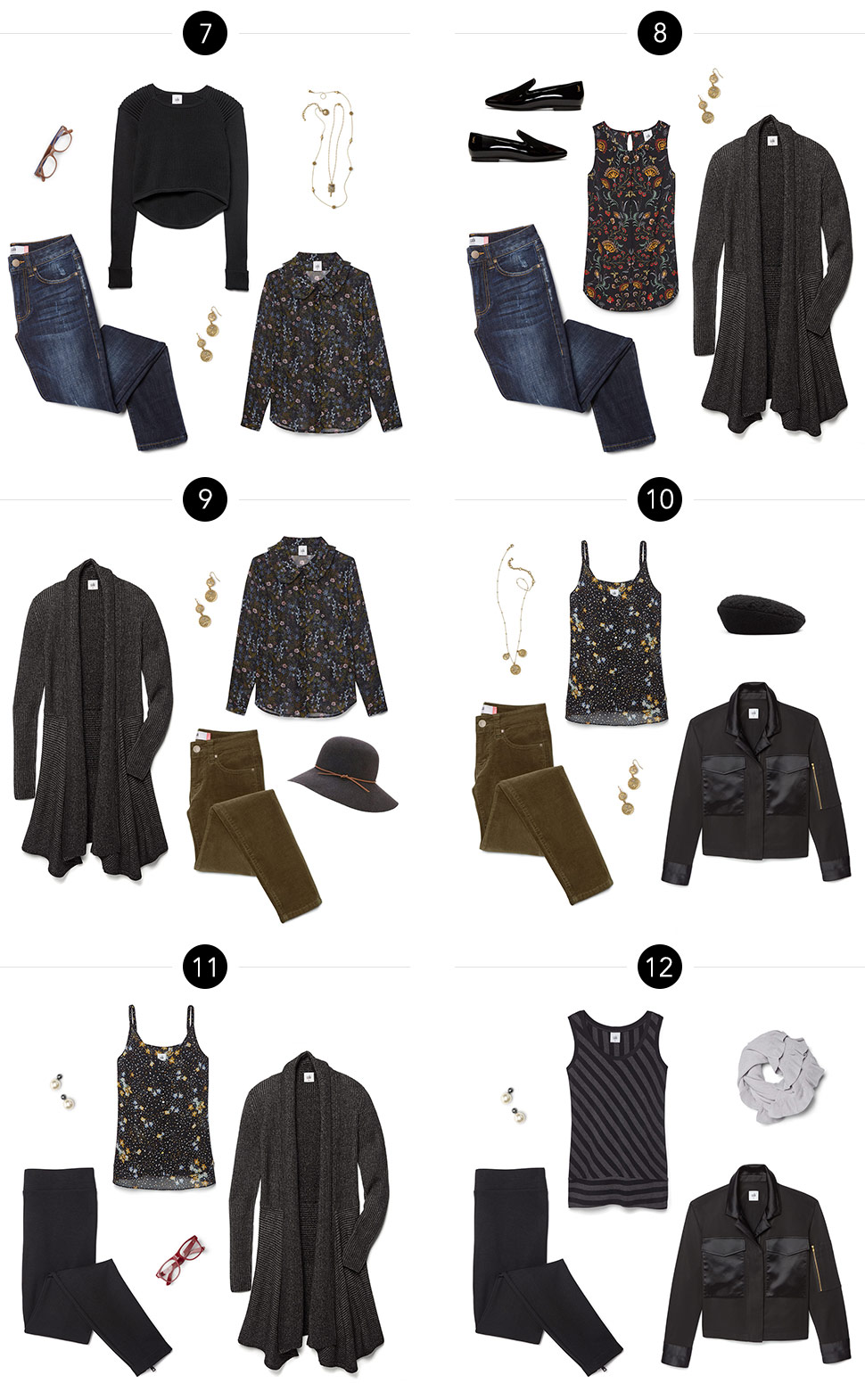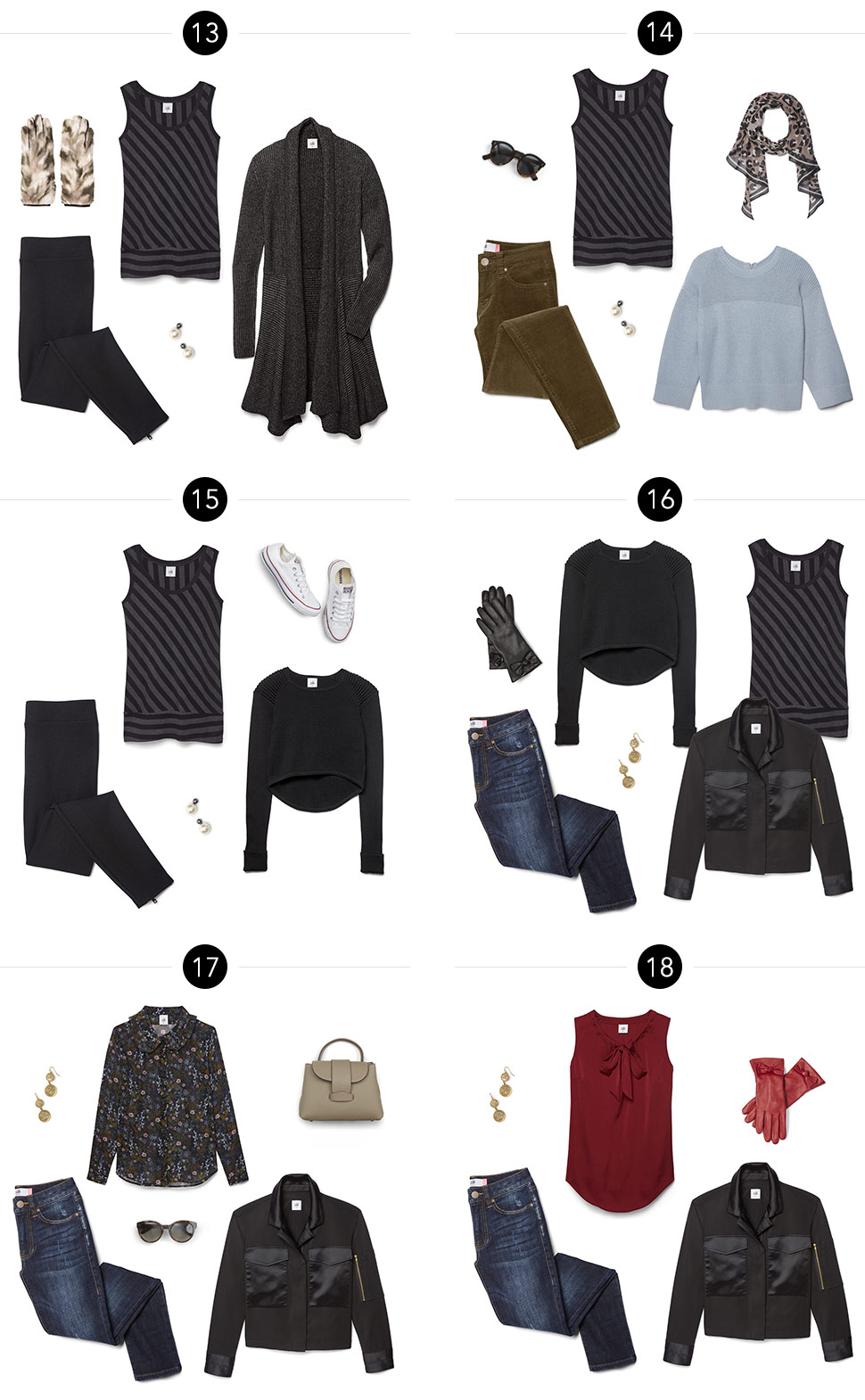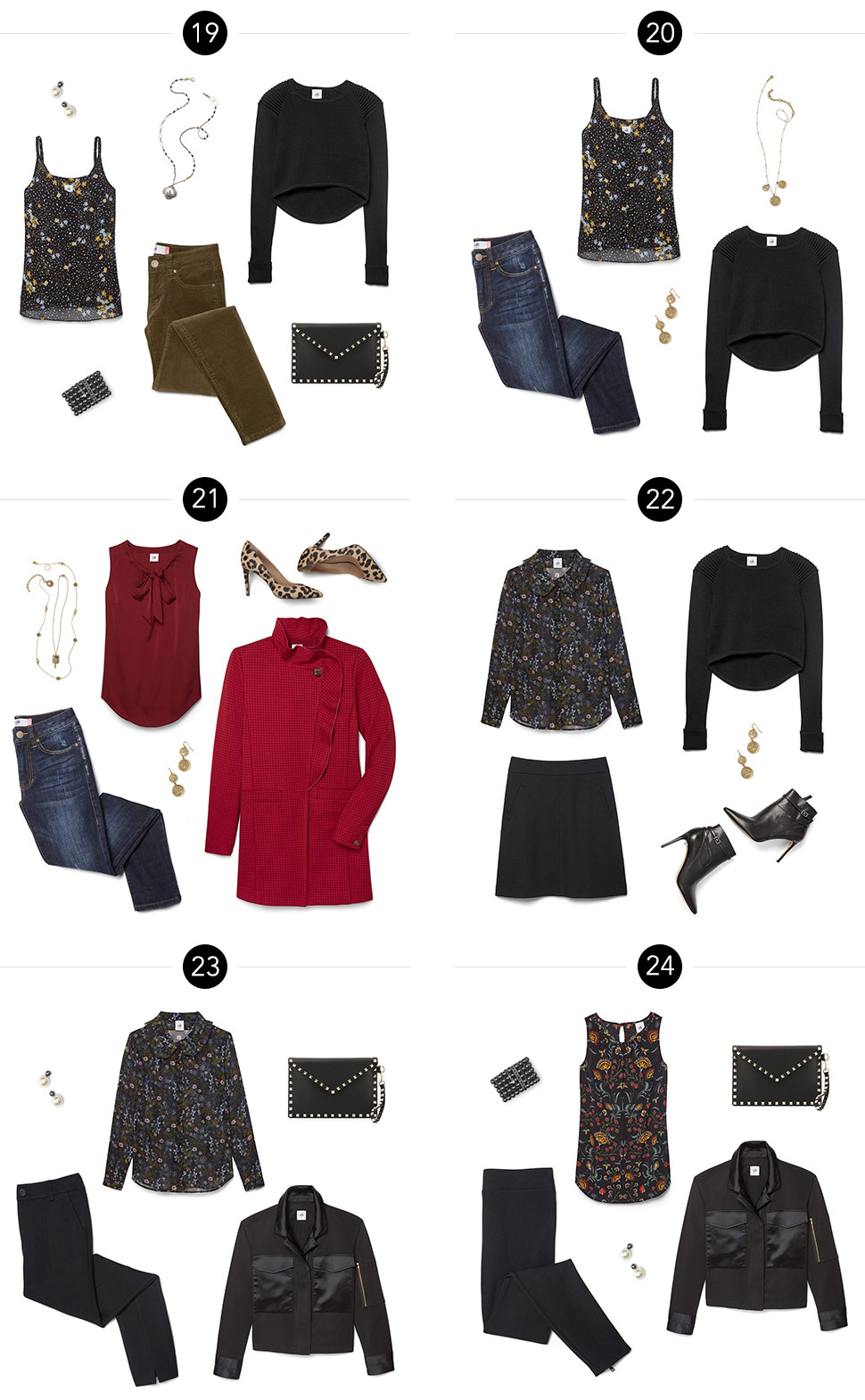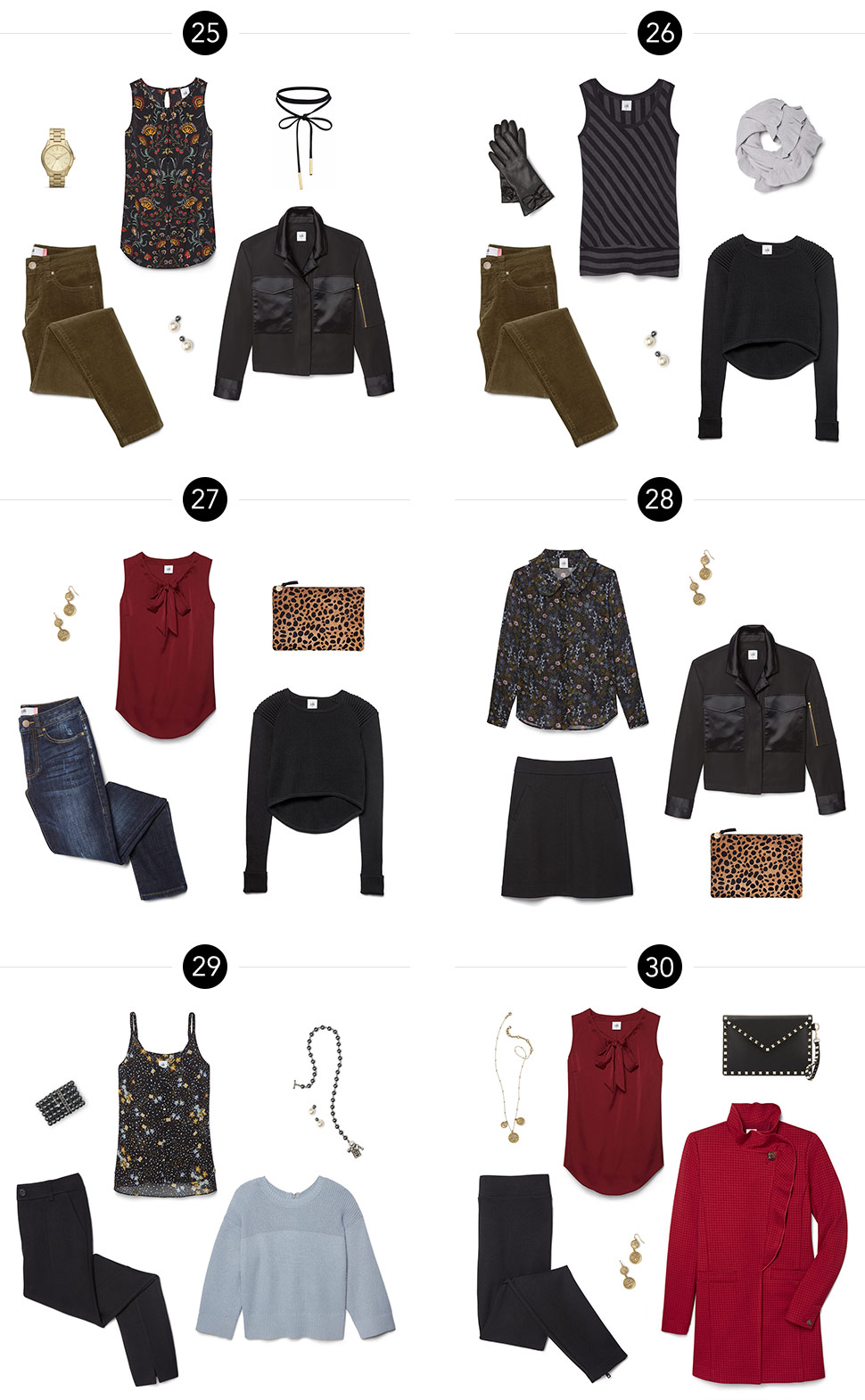 Okay, so now you've watched it. Watch it again, take notes, run to your closet, and think about those spring staples you'll never get rid of and figure out a way to pair them back to the new Fall 2018 Collection. We were serious when we said you'll be able to make another 10 outfits with a little ingenuity. One good way to get those creative juices flowing? Share! Pick one outfit from the 30 above and leave your thoughts in the comments below on how to mix it up with a touch of spring.
who's that girl? meet abbie.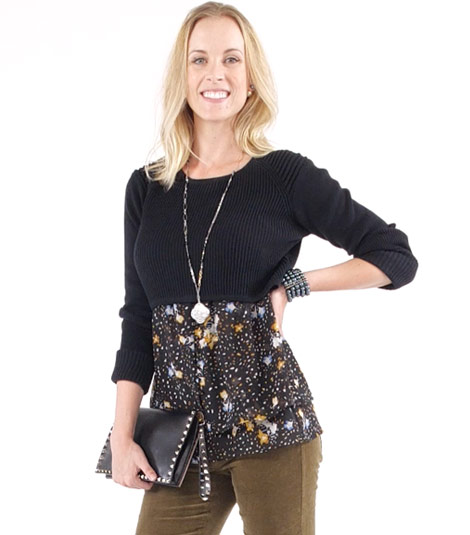 Abbie is our fabulous field communications coordinator. She makes sure that all the Stylists know exactly what's happening at the cabi Home Office. She is a new mom to a sweet little girl and has an adorable Shih Tzu! We asked her a few questions so that you could get to know her a little better:
1. What's your favorite F18 piece?
I don't have to think twice…it's definitely the Cloak Cardigan! It's such an easy, versatile piece I find myself grabbing on the way out the door. It's super soft and wearable…I'm all about comfort!
2. What's a fun fact about yourself?
I checked skydiving and bungee jumping off of my bucket list while traveling in New Zealand.
3. What's a quote that inspires you?
"What will you do with your one wild and precious life?" -Mary Oliver
4. If you could travel anywhere, where would you go?
Out of anywhere in the world, I would travel to my family's cabin in Miltona, Minnesota. It's my favorite place, and I'm just itching for a good S'more on the campfire!
nine to five
1. Celebration Jacket, Legend Blouse, Agency Skirt
2. Fair Play Sweater, Floret Blouse, Agency Skirt
3. Fair Play Sweater, Cluster Cami, Agency Skirt
4. Cloak Cardigan, Cluster Cami, Agency Trouser
5. Prep Pullover, Cinch Top, Agency Trouser
6. Celebration Jacket, Cinch Top, Agency Trouser
casual friday
7. Prep Pullover, Floret Blouse, Authentic High Straight
8. Cloak Cardigan, Legend Blouse, Authentic High Straight
9. Cloak Cardigan, Floret Blouse, Skinny Cord
10. Back in Black Jacket, Cluster Cami, Skinny Cord
11. Cloak Cardigan, Cluster Cami, Zip-Back Legging
12. Back in Black Jacket, Align Tank, Zip-Back Legging
weekend
13. Cloak Cardigan, Align Tank, Zip-Back Legging
14. Fair Play Sweater, Align Tank, Skinny Cord
15. Prep Pullover, Align Tank, Zip-Back Legging
16. Back in Black Jacket, Prep Pullover, Align Tank, Authentic High Straight
17. Back in Black Jacket, Floret Blouse, Authentic High Straight
18. Back in Black Jacket, Cinch Top, Authentic High Straight
girl's night out
19. Prep Pullover, Cluster Cami, Skinny Cord
20. Prep Pullover, Cluster Cami, Authentic High Straight
21. Celebration Jacket, Cinch Top, Authentic High Straight
22. Prep Pullover, Floret Blouse, Agency Skirt
23. Back in Black Jacket, Floret Blouse, Agency Trouser
24. Back in Black Jacket, Legend Blouse, Zip-Back Legging
date night
25. Back in Black Jacket, Legend Blouse, Skinny Cord
26. Prep Pullover, Align Tank, Skinny Cord
27. Prep Pullover, Cinch Top, Authentic High Straight
28. Back in Black Jacket, Floret Blouse, Agency Skirt
29. Fair Play Sweater, Cluster Cami, Agency Trouser