Raise your hand if you've ever thought about converting your kid's room into a closet. Yeah, us too. No matter how big our closet is, we always seem to be dreaming of more! But, drastic measures aside, there are a few great closet organization ideas that'll help make the most of the space you do have (and give you plenty of space to add all your favorite pieces from the Fall 2018 Collection!). The trick is to get organized…like seriously organized. Don't just take our word for it, check out how Chief Design Officer Kat Woodside, manages to keep her closet neat as a tack—no easy feat considering she has more clothes than anyone we know. Check out the video and read more about each of the tips discussed in the interview below!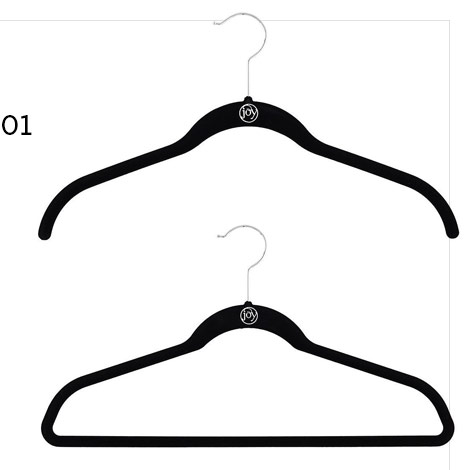 Organize By Category
This is a two-step process. First you put like with like—jackets, blouses, jeans, etc. Then you take each section and organize by color. Kat hangs her pieces from light to dark, left to right, but you can do this part however you see fit. Once that's done, it's easy to put outfits together by color palette, or to reach in and grab whatever piece your missing to complete your look. To nail this part of the process you'll want a good set of hangers. We love the slim, compact profile of these hangers from the Container Store.
Roll Bulky Items
Imagine you're packing for a weekend getaway and trying to fit as much as humanly possible into a tiny carry-on. That's where the roll comes in. The best way to save space when you're packing turns out to be a great way to organize drawers, maximizing space without cramming things in and getting it all wrinkled. While this works great for sweatpants and athleisure pieces, you won't want to do it to your sweaters. For those we recommend these darling little sweater boxes, which will keep them out of reach from pesky moths and help retain their shape way better than hanging.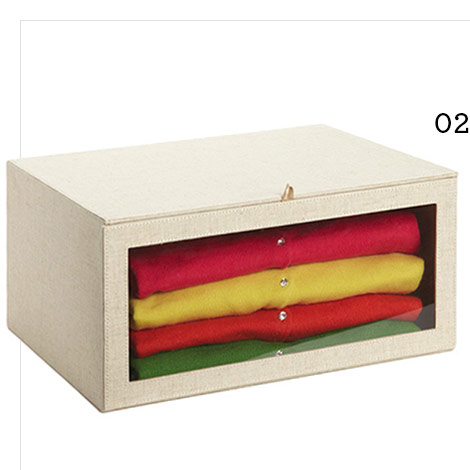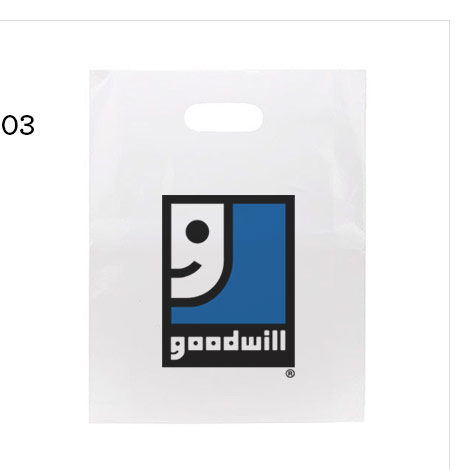 Clean Out Your Closet…Regularly!
That piece you haven't worn in forever, or that other one that just doesn't fit right. No sense in hanging onto them, especially when you're short on space! Find a friend who could use a gift and invite her over to raid the unworn section of your closet, or pick a favorite charity and donate your clothes to somebody in need. No matter which you choose, we guarantee you'll feel better getting rid of clothes than hanging onto them for no reason.
Stay Wrinkle-Free
It may not seem as though this has anything to do with keeping your closet organized, but one of the easiest ways to keep pieces wrinkle-free is to hang them up immediately after trying them on. This not only stops those pesky wrinkles from forming in the first place, but also helps keep your space from slipping into disarray. For those times when wrinkles simply can't be avoided, reach for a portable steamer like this handy one from Conair.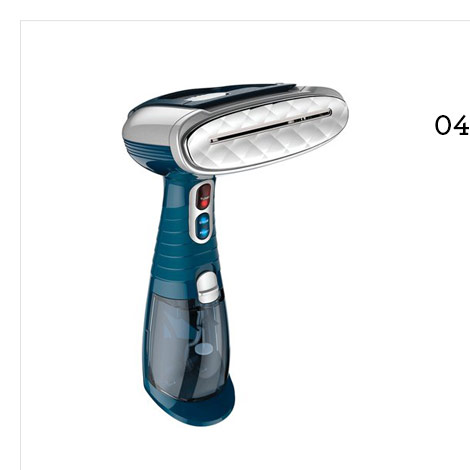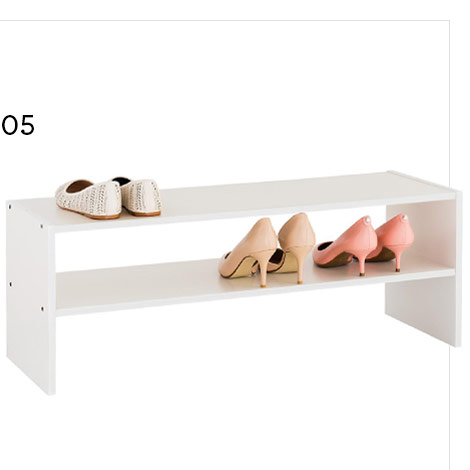 Keep Your Friends Close & Your Shoes Closer
Touché, Kat—that shoe closet is truly swoon-worthy. For the rest of us, a simple shoe rack is a great way to keep your collection organized.
If you've got a lot of shoes, feel free to stack these racks on top of each other, but remember: keep your faves that are in heavy rotation close at hand so you can slip them on, step in front of your full length mirror, and take a peek your complete outfit whenever you want.
When it comes to getting organized, the sky's the limit. There's really no end to how many techniques one can use to make the most of one's space. Obviously Kat is a total pro, but we have a sneaking suspicion some of you ladies out there may have a trick or two up your sleeves. Share your closet organization ideas in the comments below, and we'll take the best ones and pass them along to Kat—who knows, she might even take a page out of your book!