You may all be basking in the glory of this perfect October weather, but we've got news for you: there's no better time than the present to figure out how to winterize your wardrobe! And yes, we promise this process can be so much fun…just as soon as you know what layering pieces to rock all season long (and the season to come!). Check out our video on how to winterize your wardrobe, and then take a look at some styling tips to take your outfit from early fall to winter's first snow.
We love those afternoons that feel perfectly perched between summer and fall, where we can have a leisurely afternoon as the day slips slowly into evening. If you're feeling it too, grab a wear-everywhere pair of blue jeans and pair it back to the Keepsake Blouse for an easy, effortless take. Then add a velvet block heel for all-day comfort that's totally on-trend.
Featured Items: Keepsake Blouse, Slim Boyfriend, Ring Belt, Interlock Block Heel, Black Pearl Heritage Bracelet
Fall is all about those high-fashion touches, and nothing gets us more in the mood to don our favorite new pieces than perfect low 60's weather. Reach for the academic charm of the Aerial Cardigan in our new must-have Loden hue, then double-down on the ultra-cozy Hygge vibes with the Cuddle Scarf. Dazzle them in these classic sling back pumps with an iconic buckle detail.
Style Tip: Add a cardigan or pullover over your blouse, and throw on an infinity scarf that will keep your neck warm and add a bit of texture to your look.
Featured Items: Aerial Cardigan, Cuddle Scarf
There's nothing like the first snow to put us in the mood for the holidays. Get ready for it with a couple of cozy pieces that will help you beat the breezes. We adore the beige plaid print of the Pastime Jacket, which pairs back beautifully to the gray plaid of the contemporary, kitten-heeled Dandy Boot. Just add a corduroy hat, and you've got a marvelously modish look you'll want to rock all season long.
Style Tip: Keep your toes warmer with a classic pair of ankle boots, and layer up even more by caping your favorite jacket over your cardigan.
Featured Items: Pastime Jacket, Dandy Boot
The changing leaves, the soft light streaming through the trees—is there anything better than a warm October day? Reach for our favorite fall skinny cord and go for a walk in the park! Enjoy the changing leaves in the paisley print of our Legend Blouse, and make sure to pair pack to the Interlock Block Heel for a shoe that'll let you stroll to your heart's content. Just add a scarf and go!
Featured Items: Legend Blouse, Skinny Cord, Leopard Scarf, Athena Necklace, Interlock Block Heel
As the temperature drops, you'll want a couple exceptional accessories close at hand. Find a pair of studded gloves to give your look a rock star feel. And never leave home without a good scarf. Our top choice: this fierce leopard number we're wearing all season long. Last but not least, try layering the Prep Pullover on top of a dress for an unconventionally gorgeous take on this crop top. 
Style Tip: For warmer weather, wear your silk scarf as a belt. When it starts to get chilly, transition it back to a scarf to keep your neck warm all evening long.
Featured Items: Prep Pullover, Leopard Scarf
As the temperature drops and the holiday season comes into full swing, you'll want to be ready for the party with a go-to look that's both warm and chic! Balance furry accessories like this must-have faux rabbit fur hat and these adorable shearling-cuffed booties with our favorite black jacket for a city-meets-country look. Pair these pieces back to tights and a little black skirt for everything from intimate gatherings to nights on the town.
Style tip: For cold weather, faux fur can make you feel cozier while still looking chic!
Featured Items: Back in Black Jacket
How are you accessorizing for the season? From scarves and hats to boots and cardis, we want to hear which pieces you'll be wearing and what you can't wait to pair them back to! Leave your thoughts in the comments below.
who's that girl? meet paige.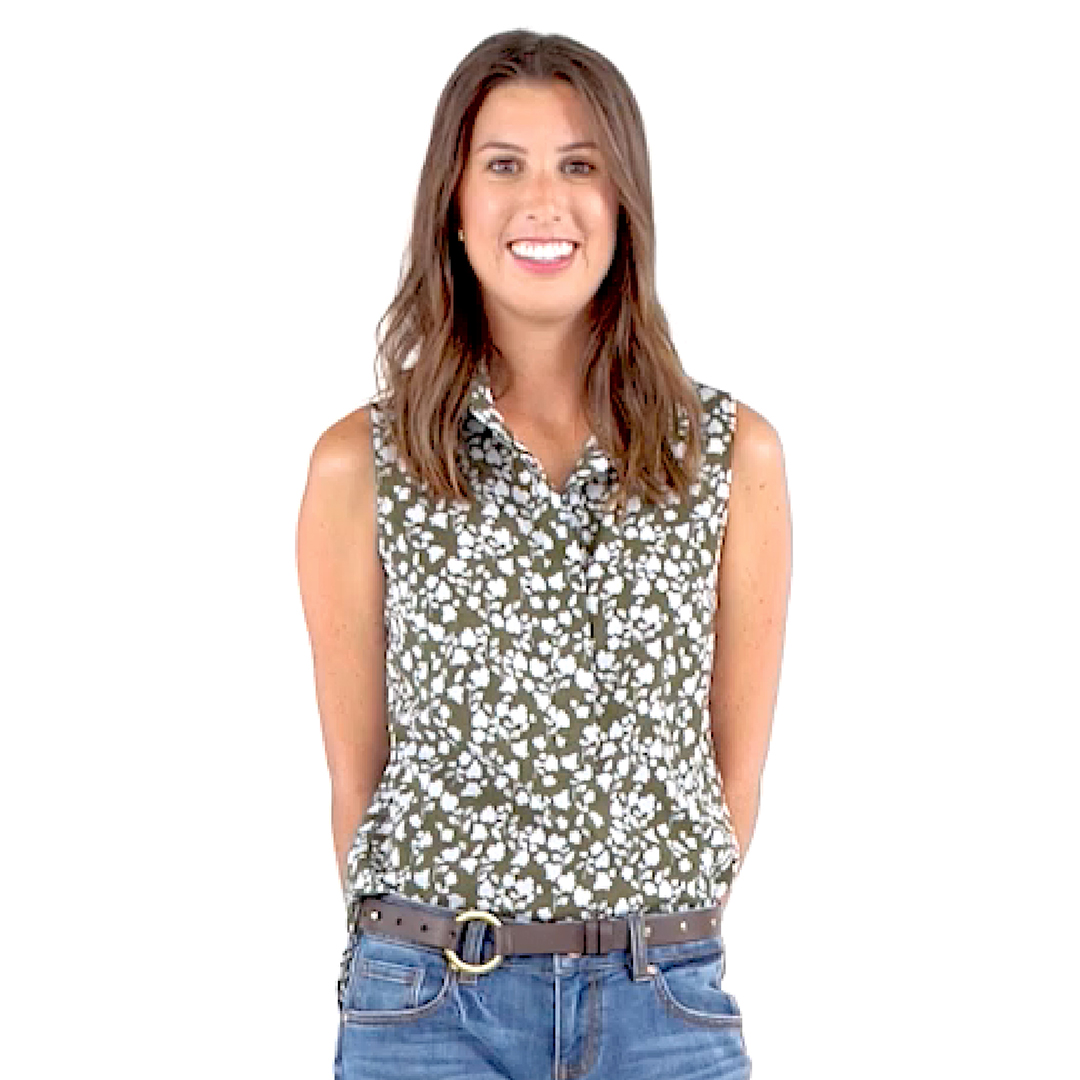 Paige is our incredible International cabi Account Manager. She makes sure that all of our Stylists in Canada and the UK are well taken care of.  She is a born and bred LA girl and she loves going to the beach with her friends whenever she has the chance! We asked her some questions so that you could get to know her:
1. What's your favorite F18 piece?
My favorite Fall '18 piece is the Collage Jacket.
2. What's a fun fact about yourself?
My dream is to open a bakery with my mom.
3. What's a quote that inspires you?
Every time you smile at someone, it is an action of love. A gift to that person, a beautiful thing." -Mother Theresa
4. If you could travel anywhere, where would you go?
If I could travel anywhere, I would go to Australia.