Our goal is to bring all women fresh styles and new ideas they can use to build a wardrobe they love, and it should come as no surprise that this requires a lot of research. From trend forecasting to unique tips and tricks, we're constantly checking our favorite fashion blogs to stay on top of what the chicest women on the web are reaching for in their closets. But with so many blogs to choose from, it can be tough to avoid an endless cycle of uninspired content. Discover eight fashion blogs we can't get enough of by reading our brief reviews, and then check out their amazing posts.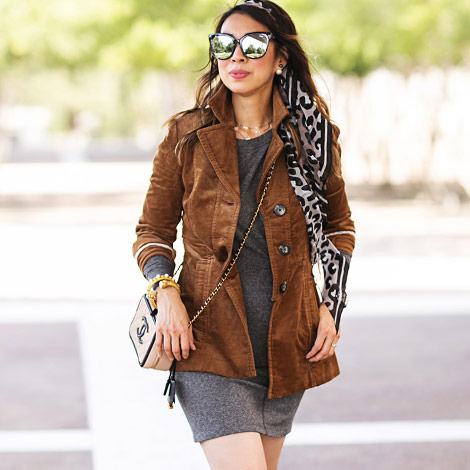 Embracing the Fall Collection with Style of Sam
Sam is a pharmacist by day and style maven by night who believes in fashion fairy godmothers. Not to toot our own horn, but she's even referred to cabi as one such fairy godmother (we happen to agree!). She put a look together from our Fall 2018 Collection that we absolutely adore: the Journey Jacket and Put-On Dress paired back to the Dandy Boot and embellished with a scarf. Simple, chic, autumnal, and exceptional—love it!
Dress up your joggers with Lauren Toews
Lauren is a southern belle who knows how to toughen up a feminine look just as well as she can elevate athleisure. Check out how she dresses up The Marathon Jogger with a couple of key pieces that add a ton of visual appeal while keeping things super cozy.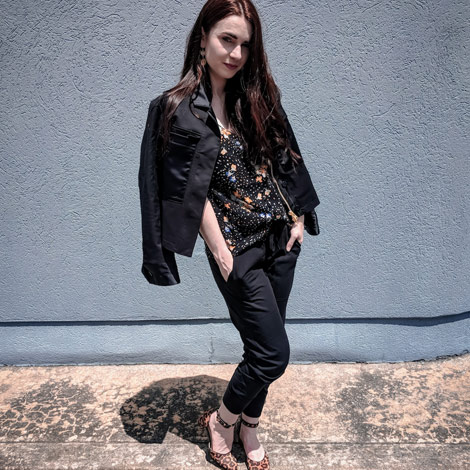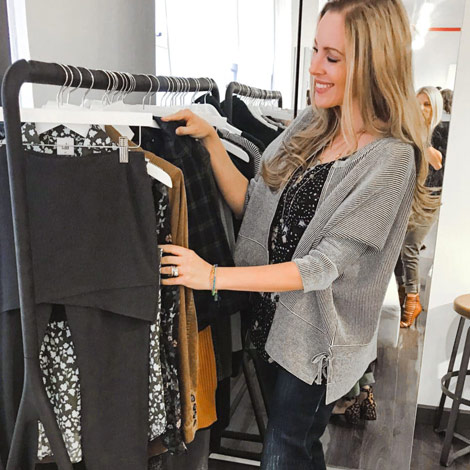 Lady and the Blog looks at some of the things you may not know about cabi
Vera is not only a true style expert, but also a gem of a human. We had the pleasure of meeting her in person this past summer at The Scoop, where she was so taken by the event that she wrote a post about us, debunking myths about the cabi experience and showing off some of her favorite pieces from Fall 2018!
Getting ready for sweater weather with Mom Generations
Audrey McClelland is the mom extraordinaire behind this must-read blog we absolutely love. In this post, she takes three of our favorite sweaters—the Get-Together Sweater, the Deep-V Pullover, and the Cowl Pullover—and puts them together in perfect New England style.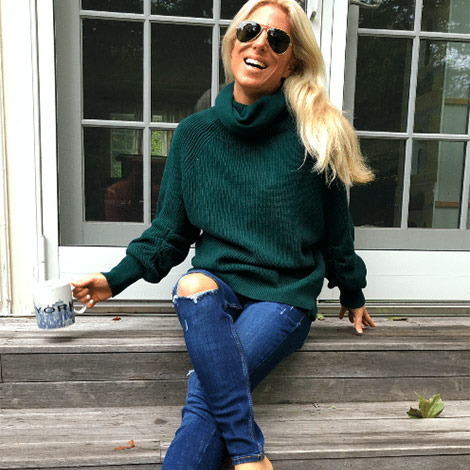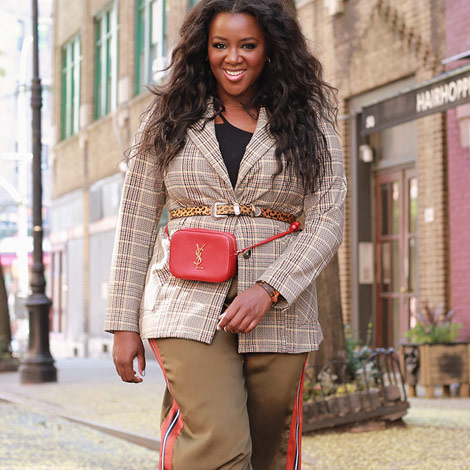 Channeling your inner #bosslady with The Beauty & Style Doctor
Danielle Gray warns you right up front about the risks of reading her blog: "We are not responsible for any addictions or excessive shopping resulting from browsing this site." But gosh does she make you want to shop more than ever! Check out how she's upping her work week style game with the bold plaid patterns of the Pastime Jacket and Skirt, worn together and broken up for two amazing looks.
Mixing Spring and Fall with Balancing Lisa
The lovely Lisa Fergus has been sparking our imaginations since 2010, and in this post, she delivers just the right balance between summer and fall with a super versatile, wear-everywhere look that's perfect for those transitional months.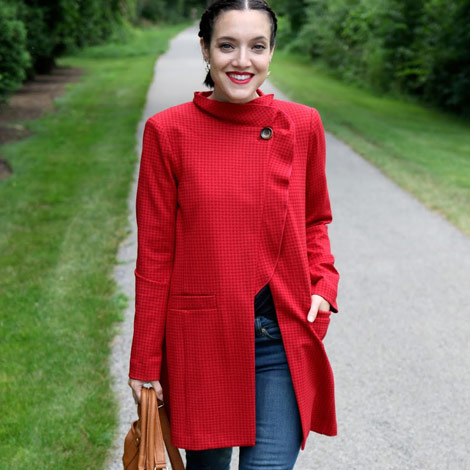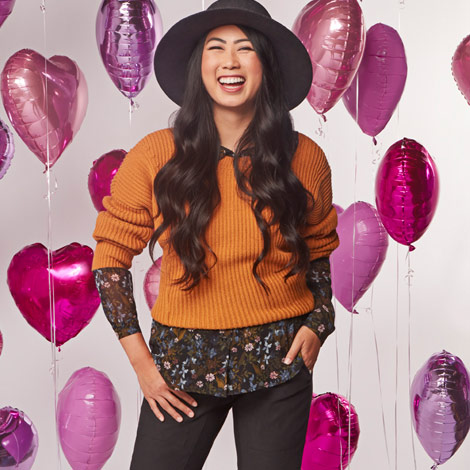 Understanding the Better Together theme with Happily Ever Nancy
Nancy is all about the everyday upgrades you can make to your style with just a touch of ingenuity, but in this post she captures an experience that is anything but everyday: cabi blogger day! We had the pleasure of hosting Nancy this past May, and in this post she recaps all the fashion, fun, and new friends from that spring day.
Styling cabi for a fun day on the town with Mom Trends
Nicole Feliciano of Mom Trends puts moms on the style map, and the pieces she pulled out of our Fall 2018 Collection are comfortable, chic, and wear-everywhere—exactly what a busy mom needs to make it through the day! Check out how she rocks our joggers, blouses, and pullovers for a very New York take on cabi style.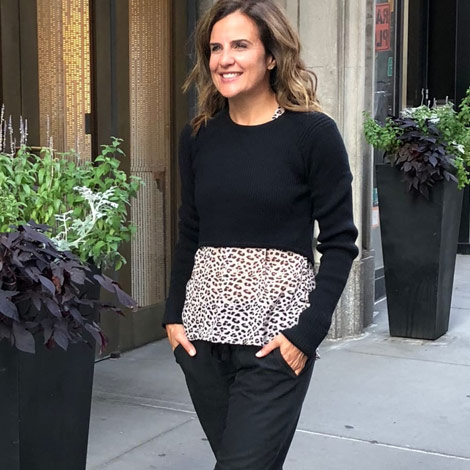 Now that you see how the pros do it, take a crack at styling our Fall Collection yourself using tips, tricks, and techniques you've picked up from these eight fashion blogs! We highly recommend clicking through more of their content for a little extra inspiration. Once you're set, leave your thoughts in the comments below, and tell us why you love your new fall look.