As we're ringing in the New Year, we're also ringing in new styles. While there's no rush to bid winter adieu, things move quickly in the fashion world and new seasons mean new styles! Here at cabi, we're springing ahead and looking forward to our seasonal Fashion Flash items. We're coming at you with five favorites from Spring '19 that give you a little taste of the Collection to come. The best thing about these pieces? You can get 50% off one of these items when you book a February show by January 31.If you need some inspiration for styling these pieces, we paired them with a few items from the Fall 2018 Collection. And, we went a step further—to prove just how versatile these pieces are, we're giving you a dressy and casual option for each. While it still may be snowing out there, some warm weather wishful thinking never hurt anyone!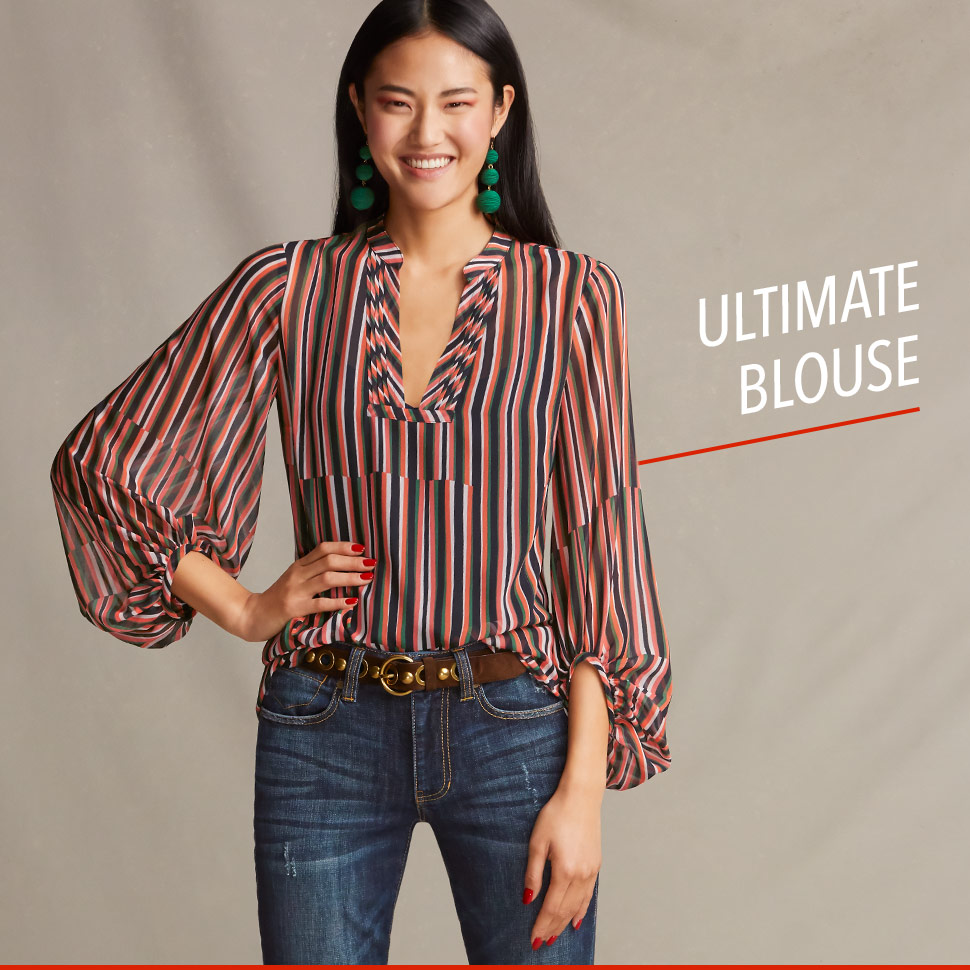 Stripes, Camera, Action:
This elegant striped blouse gives you instant style no matter what you pair it with. Try it with our sleek black Agency Skirt and thigh high black boots. With this outfit, strangers just might ask for your autograph.
The Edge of Glory:
The Ultimate Blouse can be easily styled into a fierce urban look with our frost wash Slim Boyfriend jeans, a cute belt, and our Back in Black Jacket. (Insider Tip: pop the collar for an edgy twist.)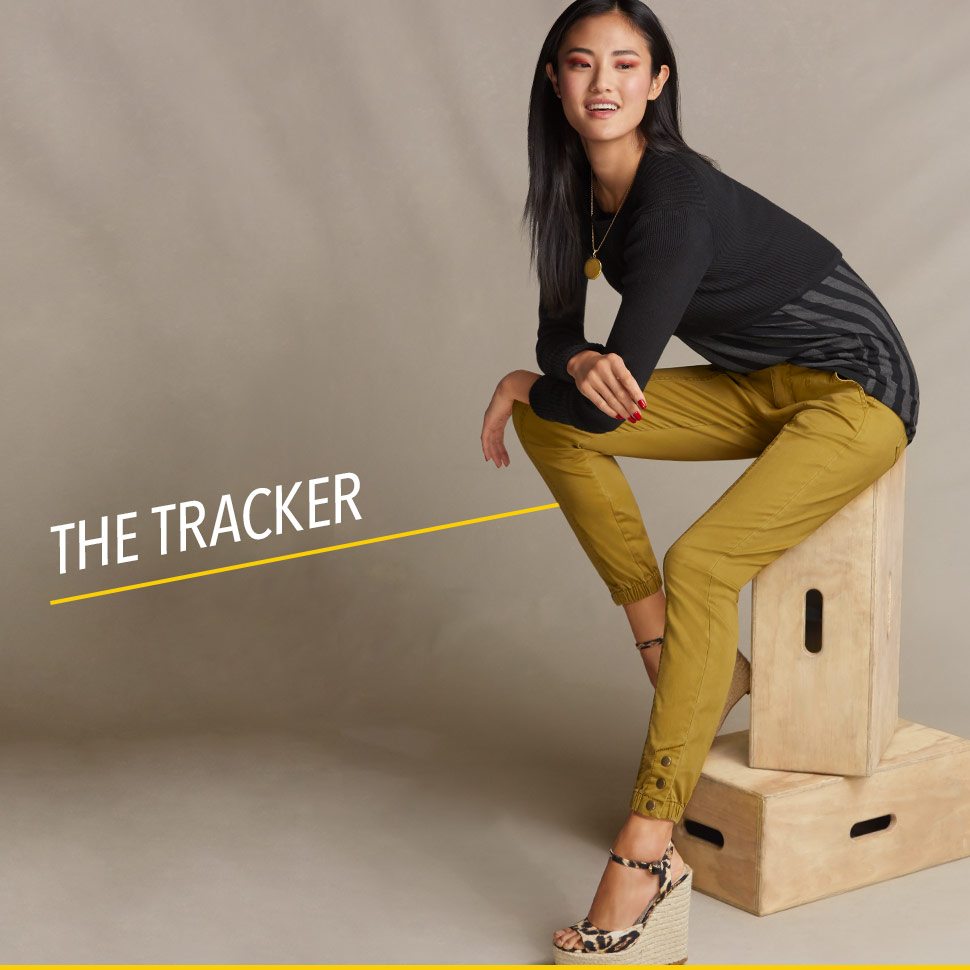 Pretty in Plaid:
Mustard is back this season! Try these neutral slimming pants with our Pastime Jacket for a sophisticated vintage look. Accessorize with pearl earrings to show you mean business.
Key to Comfort:
The Tracker can be easily dressed down with a pair of sneakers and our soft long-sleeved Turtle Tee. We've paired this outfit with a Fall '18 favorite, the Collage Jacket. This look will set you off to be the wonder woman you are, ready to run the marathon that is your busy life, all while dressed to the nines!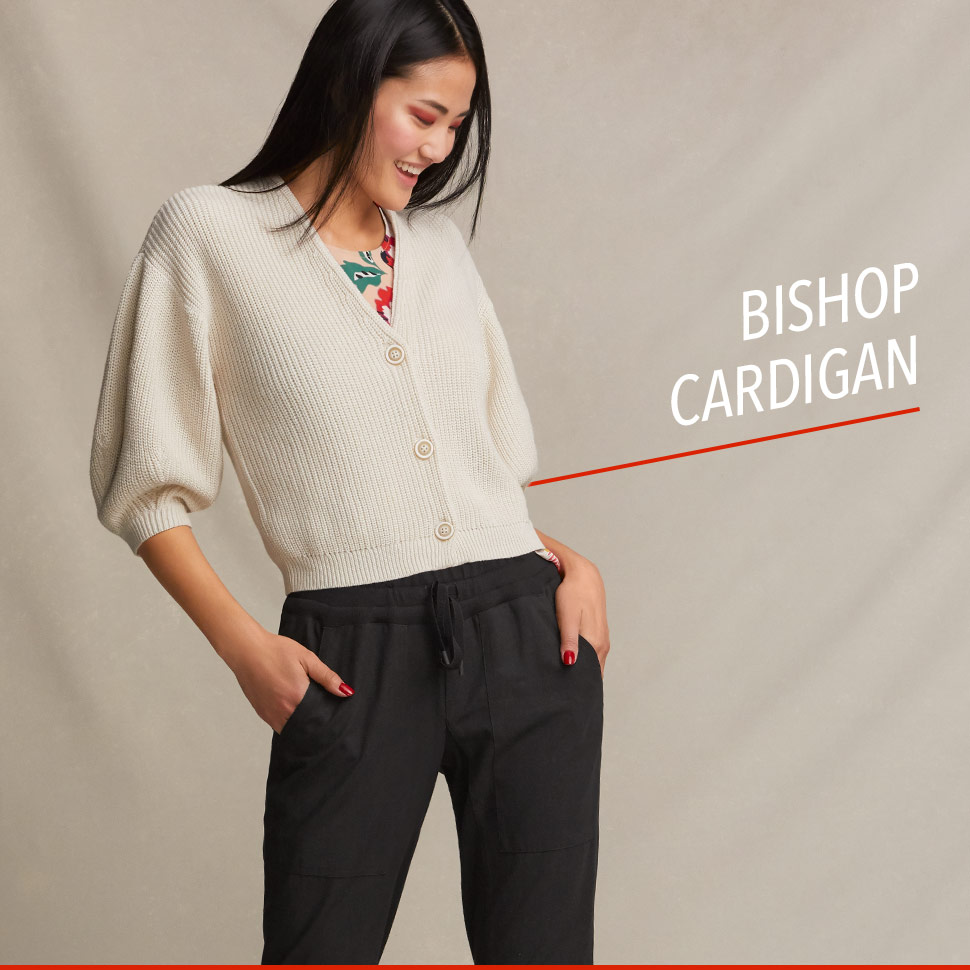 Starry Night:
The most darling of cardigans is finally here! This gathered mid-length sleeve is begging to be worn with a little black dress. We suggest pairing this piece with our Performance Dress over the Galaxy Blouse for a pop of print. We guarantee this lightweight cardigan will stand out against a night sky ensemble.
On Fifth Ave:
The perfect look for a shopping spree: a deep red pant with our cozy gray, long-sleeved Drop-In Tee. Go from store to store with a look that won't wear down your stamina, but will leave you looking like the fashionista you are—we simply love this look!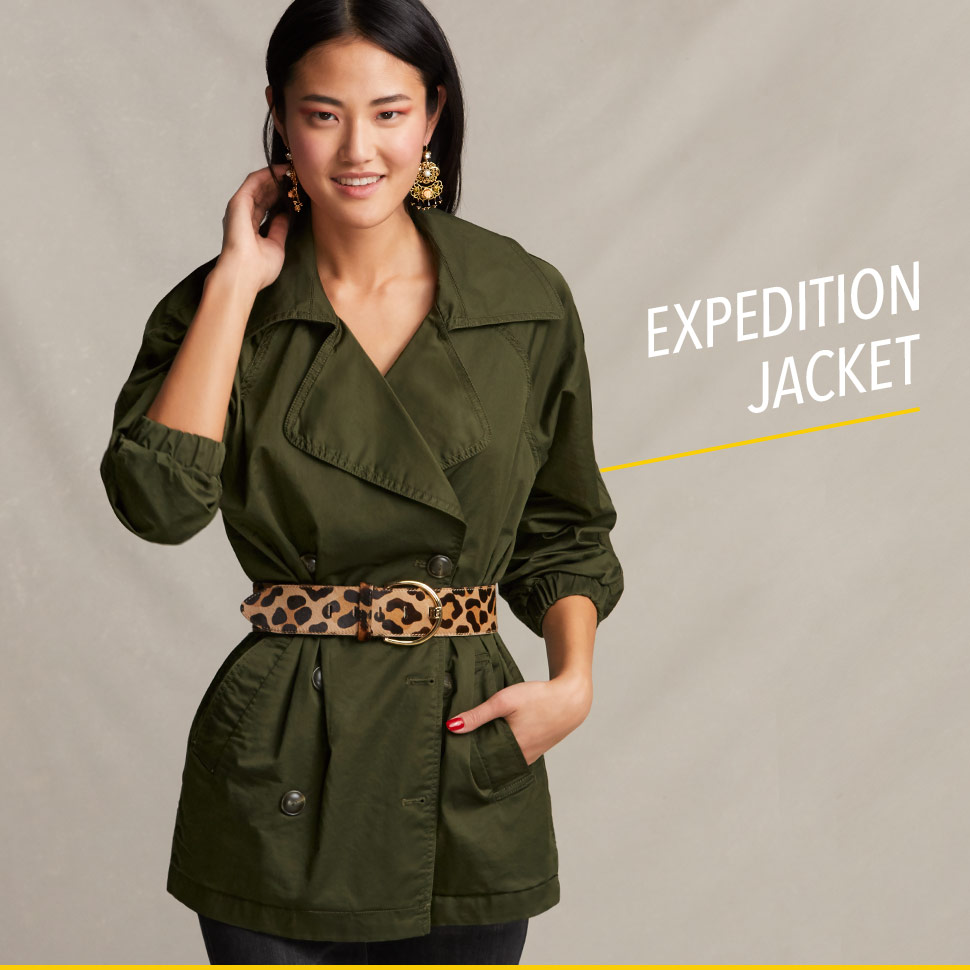 Pattern Party:
The army green Expedition Jacket is the perfect topper for a crisp day.We know some people are opposed to mixing patterns, but trust us on this one. Mixing and matching is so in this season. Our sheer chiffon Floret Blouse pairs perfectly with the plaid Connery Trouser. Add the Interlock Block Heel to bring out the moss in the blouse, and you're ready to go!
Solidly Sleek:
Take a simpler route with our flattering gray Put-On Dress and a black heeled bootie for a touch of height. Drape a leopard print scarf for the final touch. (Style Secret: try sporting the scarf as a belt around the jacket!)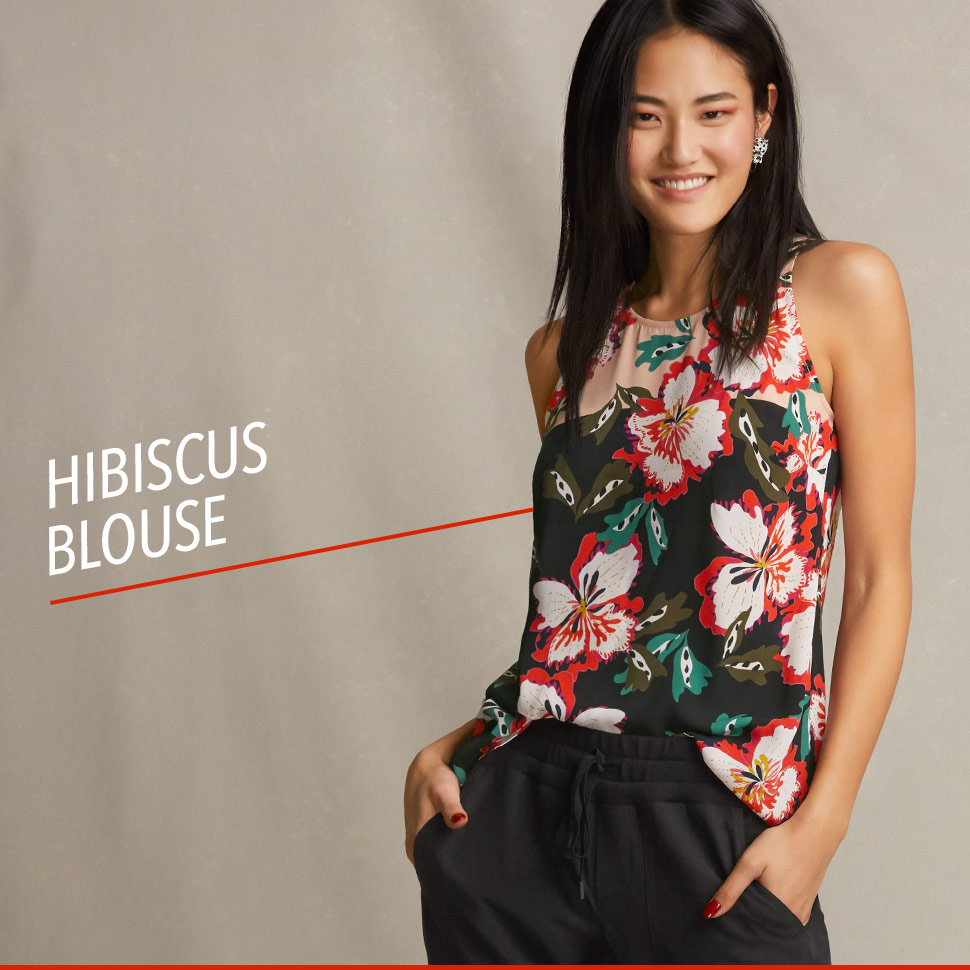 She's Beauty and She's Grace:
Springtime means flowers, and our all-new Hibiscus Blouse is the ultimate piece for spring floral style. The Prep Pullover layered on top of the Hibiscus Blouse is great for those cool nights. A classy black pant is always a sophisticated choice, and it'll make the pattern pop even more. Add a bright red coat and a funky pump, and you'll be the definition of "put together."
Easy Breezy:
For a more playful look, wear the blouse with a moss corduroy and our comfy Cloak Cardigan. As the weather turns, try it with white bottoms for a more summery palette. Whether you're picking the kids up from school or having a ladies lunch date, this outfit is cozy and stylish. Now that's a combo we can get on board with!
Now that we've given you a taste of what's coming your way in the Spring 2019 Collection, we want to know how you would style these pieces! Share your ideas with us in the comments below—the possibilities are truly endless.