This spring, we wanted to tackle the season with a fresh and original perspective, and once we set our sights on this more open-minded approach, we were amazed at where our creativity took us. The Spring 2019 Collection contains both familiar and new silhouettes, from destructed jeans and long flowy dresses to lightweight jackets and casually fabulous tops—plus vibrant and abstract prints, bold stripes, and dazzling details like sensual necklines and asymmetrical hemlines. But it's the new, inventive, and downright riotous attitude toward color that inspired us to explore new creative concepts that reflect these gorgeous designs.
With each new Collection, we seek to bring fresh and original style and ideas to the larger cabi community—introducing the women in our circle to ways of seeing, thinking, and living that may be unfamiliar at first, but evolves to become essential parts of our lives. This season is no different, but in seeking a language with which to reflect this colorful new Collection, we let our minds wander to surprising new places, discovering four pillars of inspiration along the way that shaped the look and feel of the season.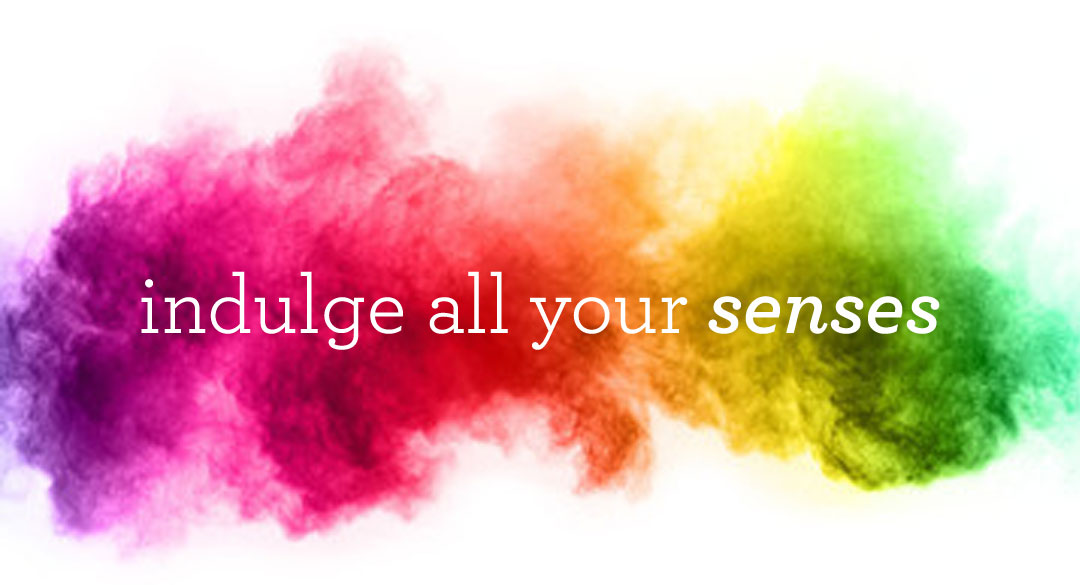 First and foremost, we were blown away by the use of a neutral palette in this new Collection. This is a whole new way to wear subtle, earthy tones without blending into the background. Indeed, the whole function of neutrals has shifted in this context, providing a balanced backdrop for the dazzling, bold hues that dominate the season. Interestingly, given this new approach, even soft, bright pastels previously considered a pop of color have shifted to become an anchor for more vibrant shades, patterns, and prints. This led us, as a Creative Team, to seek out the perfect neutral canvas to shoot this new Collection, and what better place than the desert of Palm Springs—both muted and colorful and always breathtaking.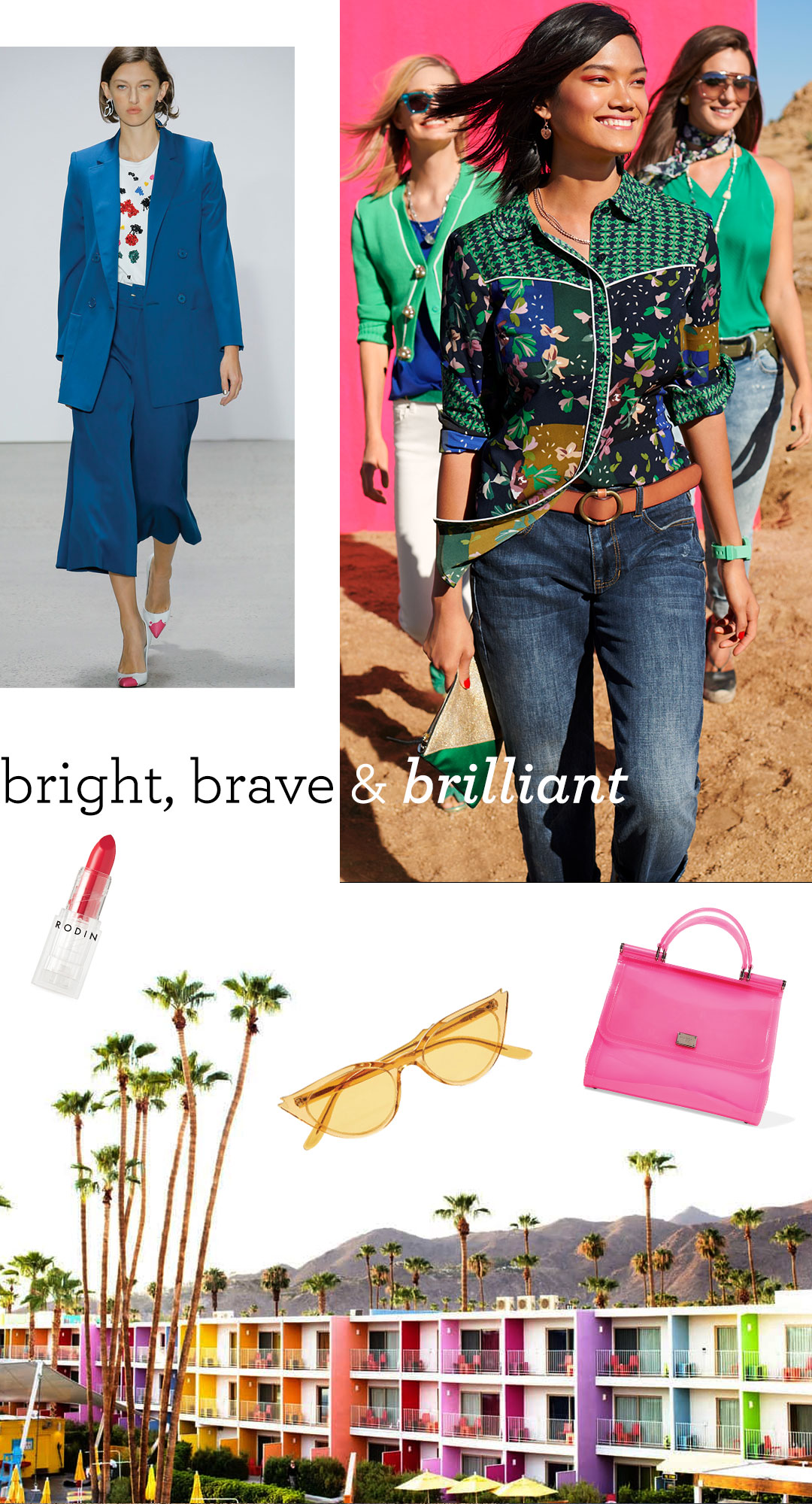 These are not your average primary colors. This season, our Design Team pushed the envelope and introduced us to colors that had us shouting "SPRINGTIME" from the rooftops. From citrus yellows to sunset-inspired oranges, rich royal blues to every shade of green, delicate pinks and a calming shade of lavender we call Wisteria, this Collection is built around vibrant statement pieces. Palm Springs, long known for its colorful architecture, decor, and natural beauty provided a continued source of inspiration. The long, languid light of a lazy afternoon streaming in through the windows of a well-appointed home simply screams '60s decadence, and we were all about it.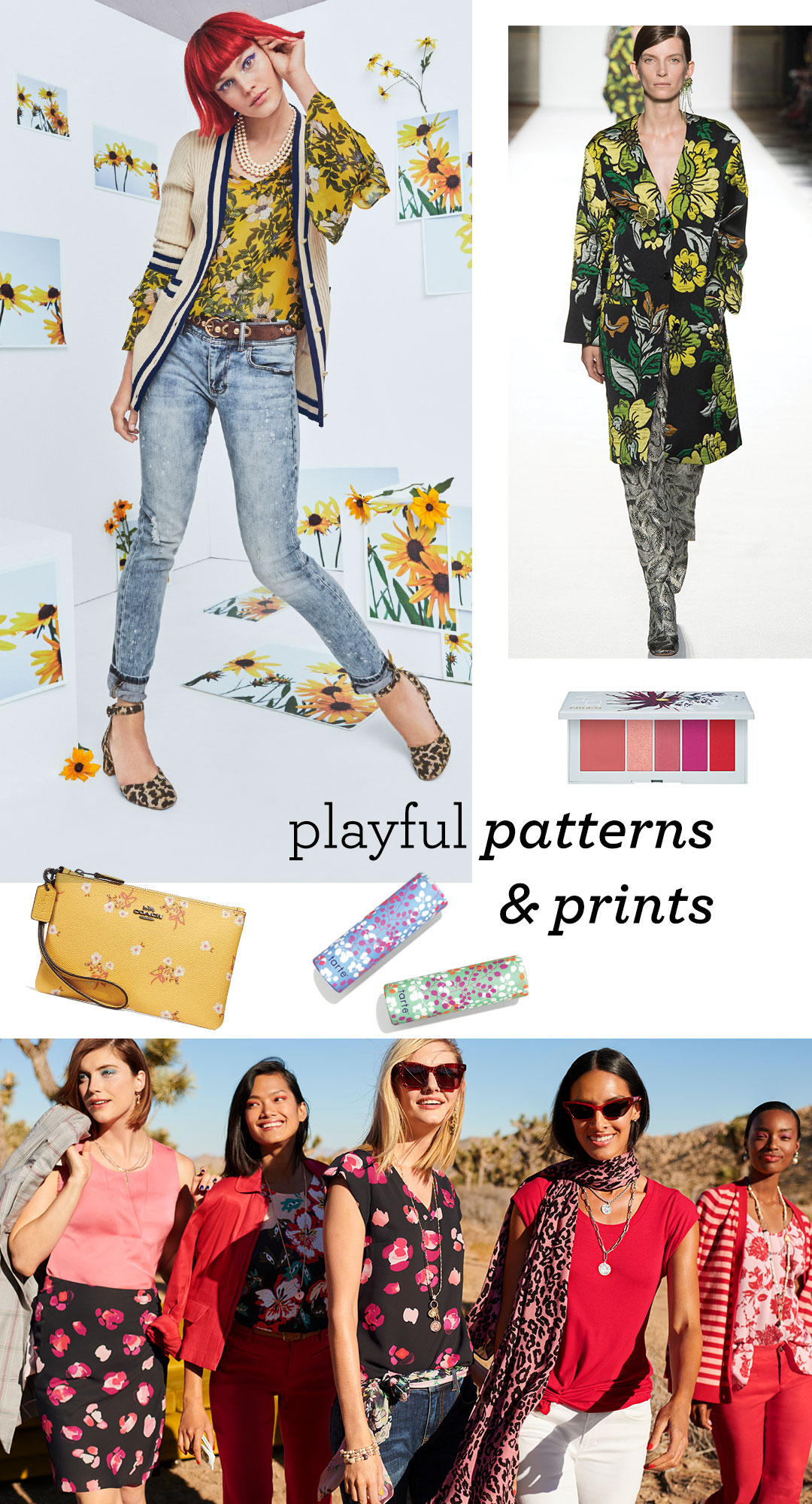 With such a strong focus on color this season, it can be easy to forget about prints and patterns. However, not only do they feature widely in this new Collection, but they also provided a source of inspiration to draw from outside of the Collection itself. Big bold blooms and floral arrangements of all shapes and sizes came to life on everything from blouses to skirts, and we loved the idea of playing off the rich verdure of this trend by setting our shoot in the starkness of the desert. Furthermore, simple artistic patterns like the shapes and gradients of Mark Rothko's paintings inspired us and gave us confidence to delve deeper into the world of synesthesia.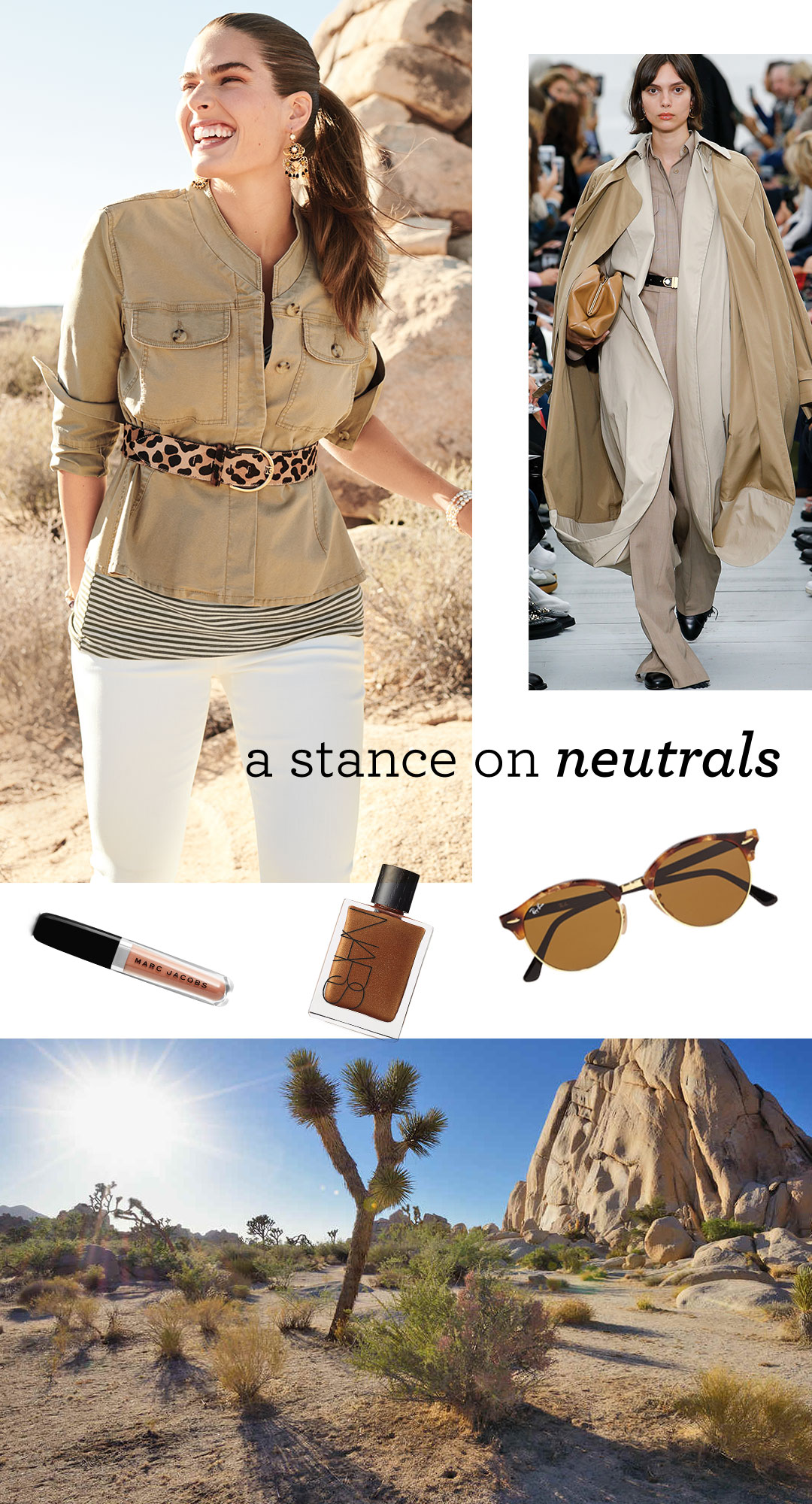 Presented with a color palette that awakened our senses, we decided to think outside the box for a source of inspiration that would challenge our Stylists to see the world with a new perspective. The word that kept swirling around all our discussions was synesthesia, a blending of the senses that allows one to see music, taste words, and feel shapes. It's a rare condition often attributed to famous artists ranging from painters to composers, but we also feel that this orientation toward the world can be a choice. The smell of fresh cut grass is inseparable from the draw of spring; the warmth of the sun on our backs, the essence of summer; the ecru of a lightweight cardigan, as rich as a spoonful of vanilla ice cream.
Of course, the inspiration doesn't end here! The beauty of this new Collection (and the beauty of synesthesia as a source of inspiration) is that it's open to a multitude of interpretations—most importantly, yours! As you start styling this new Collection, we encourage you to think outside the box—pairing colors once thought to clash, mixing patterns, and sensing how these colors make you feel, sharing that insight with friends and clients alike.
Can't wait for spring? We don't blame you, and we won't hold you back. Contact your cabi Stylist to learn about hosting a Fashion Experience or purchasing items from our Spring 2019 Collection—available to shop now. Need a Stylist? Click here and we'll connect you with one. For more fall inspiration and styling tips, see our Style & Ideas page.
Inspired to start styling Spring? Already have a sense of how you'll put your own twist on this fabulous new Collection? Don't keep it to yourself! Share your ideas in the comments section below, and help us inspire the entire cabi community, adding a dash of color to everyone's life!