Brunch without mimosas. A cupcake without icing. An outfit without accessories. Some things simply aren't complete without that extra little something, and when it comes to fashion, accessories serve exactly this purpose. That's why we've created a guide to some of our favorite spring accessories, compiling all the little things that can help tie an outfit together and teaching you how to care about those delicious details that truly matter. Our Spring 2019 Collection features a dazzling assortment of bright hues and statement pieces, so when it comes to accessories, think big, fabulous, and eye-catching—the exclamation point in the story that is your style. Just make sure to proofread your outfits before you leave the house…absolutely no question marks or commas. Pick a dangly pair of earrings or a fun scarf to throw on, and you're sure to be a stunning composition (don't forget a spritz of perfume!). This season, we've got some adventurous accessories lined up that pair perfectly with the new Collection. From adjustable necklaces and chunky bracelets to printed scarves and vibrant shoes, this must-read Accessories Guide is guaranteed to help you find that perfect cherry-on-top to finish off any outfit. Yum!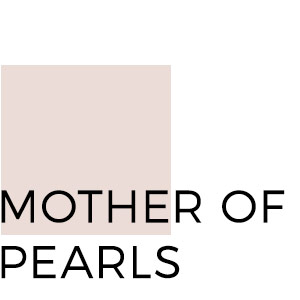 The single strand Treasure Necklace is a delicate, yet dazzling addition to your jewelry box, featuring pearls, rhinestones, and gemstones. It's also adjustable, so it can work with any neckline, blouse, or dress. Style tip: try wrapping it around twice for a shorter, choker look. 
Our triple band Treasure Bracelet is the counterpart to its necklace with pink and white layered pearls and gemstone details. This bracelet is a statement piece that looks great with denim for a casual look, or dressed up for a formal event.
The Lock & Key Necklace tells a story of love. The heart lock and key charms give a whole new meaning to charming. All in an exquisite rose gold, this double strand necklace is the ultimate touch of romance to add to your look.
The Neptune Necklace features a chain of small pearls with a single charm and is a delicate option for an elegant outfit. It could just as easily be worn as a more casual, everyday piece. (We all have that one necklace we never take of—this could be yours!)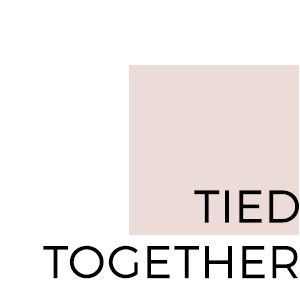 Don't be fooled, scarves are not only reserved for winter! We love a silk scarf come spring, like our Flaunt Scarf. With a colorful layered floral and stripe print, this accessory can be worn a myriad of ways. Try it as a head wrap or tied around a tote bag for an alternative look.
Our Wild Scarf is a more playful option to jazz up an outfit. As you may have gathered by now, we're all about skin prints and scintillating this season, so this cheetah print scarf gets extra credit for marrying bright colors and funky patterns.
A belt is a great accent to an outfit, whether it's around your true waist or your hips. And, lucky for you, our genuine leather Safari Belt works for both! It adjusts without any holes for a perfect fit every time. Try it around a long flowy dress.

Slide into style with a slip-on shoe this spring. Our all-new Marigold Mule is a comfy block heel in Midas and has an ultra-suede material—perfect for long days at the office. Pair these vibrant sandals with a bright ensemble, or go all black and let your feet stand out!
Make your friends jealous of your zealous style by adding spice to your looks. Use the smaller pieces to throw in some unexpected flavor. What will you cook up with accessories this spring? The options are endless: jewelry and scarves and shoes, oh my! Share your recipes in the comments below.