It's no secret—we're obsessed with the Spring 2019 Collection, especially our recent New Arrivals Collection, Everything Color. But the lovefest doesn't just stop with us…we've got a bevy of brilliant bloggers who love these pieces just as much as we do! So without further ado, let us pass the mic over to some of the Internet's most fashionable and influential bloggers. Check out what they have to say about their favorite spring pieces from Everything Color. Spoiler alert: the Disco Dress was a huge hit among almost every blogger, but you could've guessed that! Read below for some styling ideas, and be sure to follow their blogs to stay in the loop about all the hottest seasonal trends.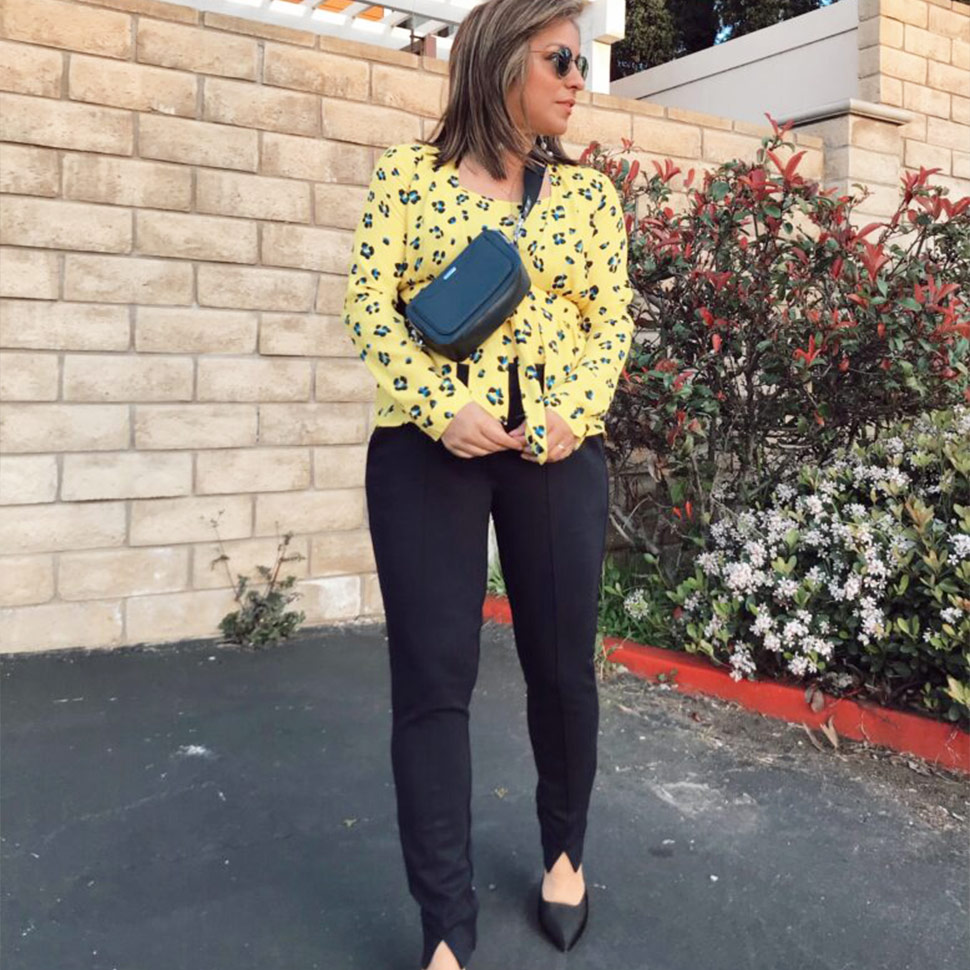 Spring Pick-Me-Up
Fashion blogger Rossana Vanoni is all about the pops and prints of this New Arrivals Collection. These styles are chock-full of color and energy, which we love as both a wardrobe and mood booster! There are also plenty of topper options for those crisp spring mornings, like the Sunny Set or the Expedition Jacket, especially if you tend to get chilly like she does! Check out her page to see how she mixed and matched these new designs.
À La Mode
Sam, the beauty and brains behind Style of Sam, makes sure she is always à la mode in cabi's New Arrivals…from vacay mode to work mode and every mode in between! We're obsessed with her stripes on stripes mixing. Take a page out of her book and play with proportions by pairing wide and thin stripes! She also has an innovative way to wear the Sunny Set, one even we didn't even think of—check you out, Sam!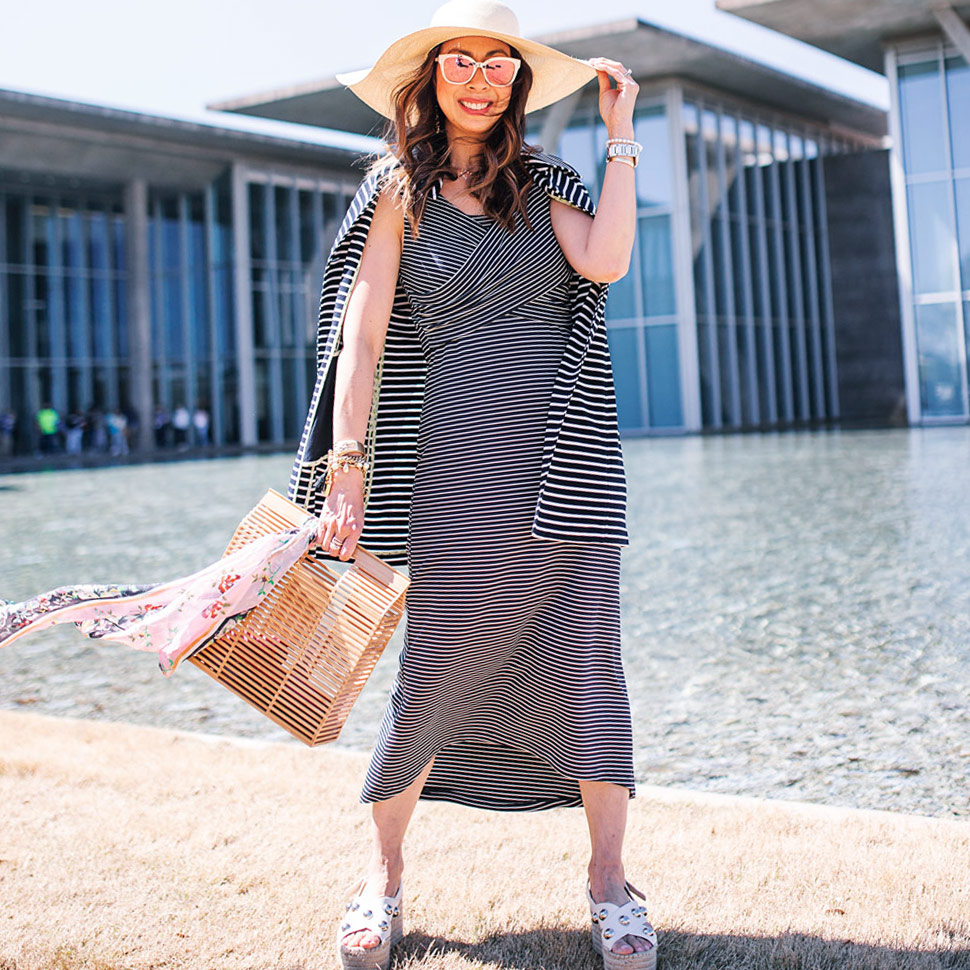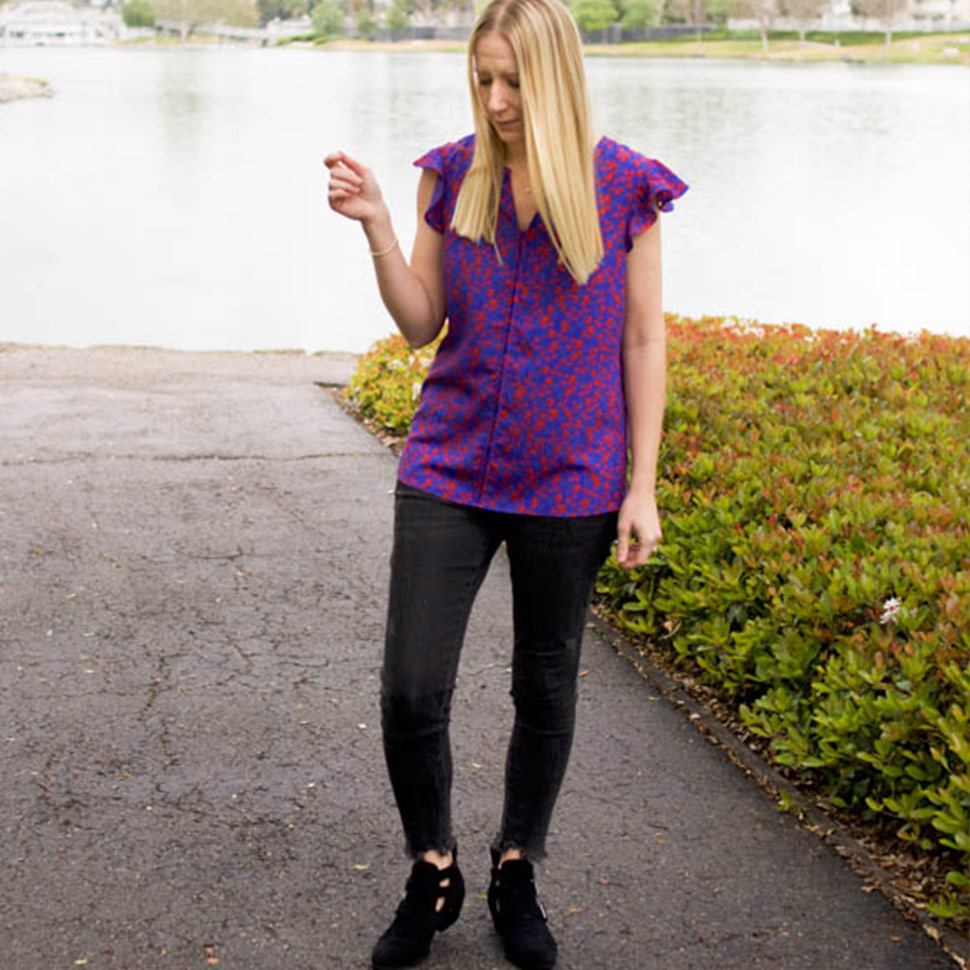 Blouses and Blossoms
Sharon of Cupcakes and Cutlery is a sucker for a ruffle sleeve (and she's not alone!). She loves the darling details and fun designs of the blouses in the New Arrivals Collection, from bold, bright prints to muted grayscales, there's a blouse or two in this Collection for everyone. See how she styled the Cherish Top and Aloha Blouse, and be sure to check out her in-depth sizing tips.
Look Good, Feel Good
New York City lifestyle and fashion blogger Greivy can't stop raving about the flattering Disco Dress. It's comfy, it's chic, it's got polka dot detailing—what more could a woman ask for? She even matched her eyeshadow to her mint-accented accessories. Genius! Read on and see what a day in the life of a New York City bloggeris really like.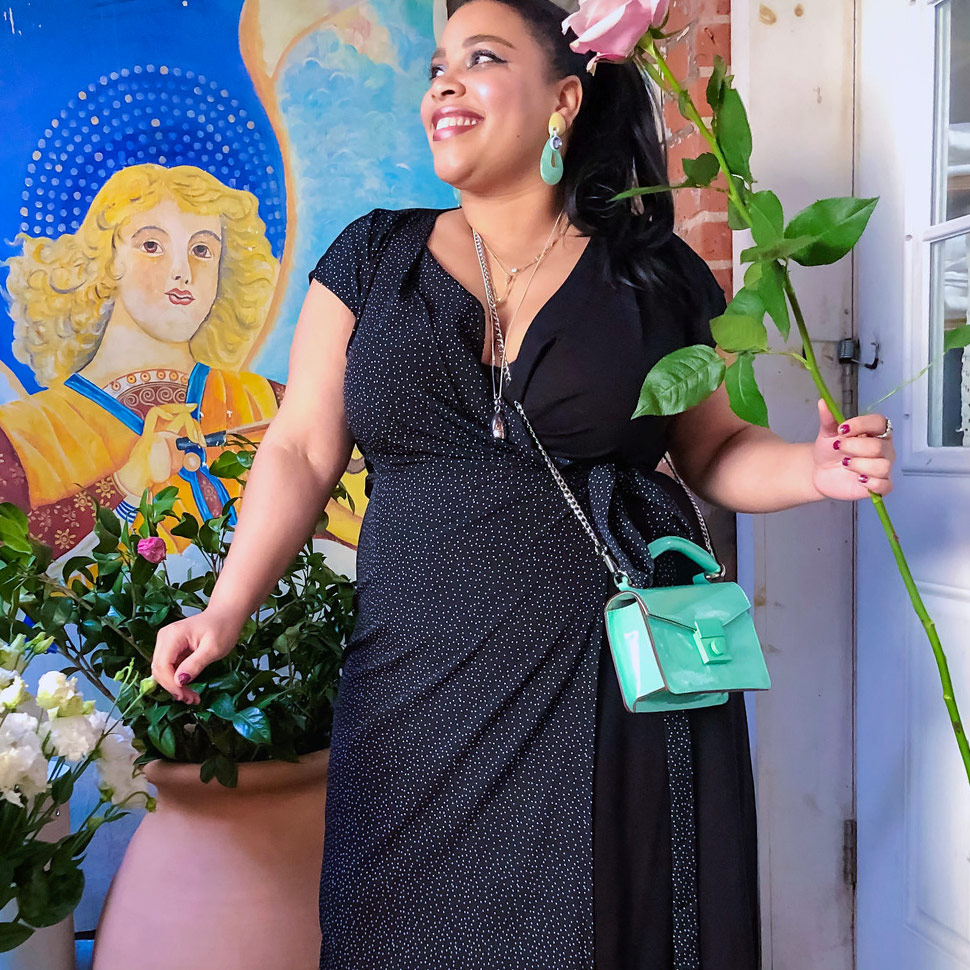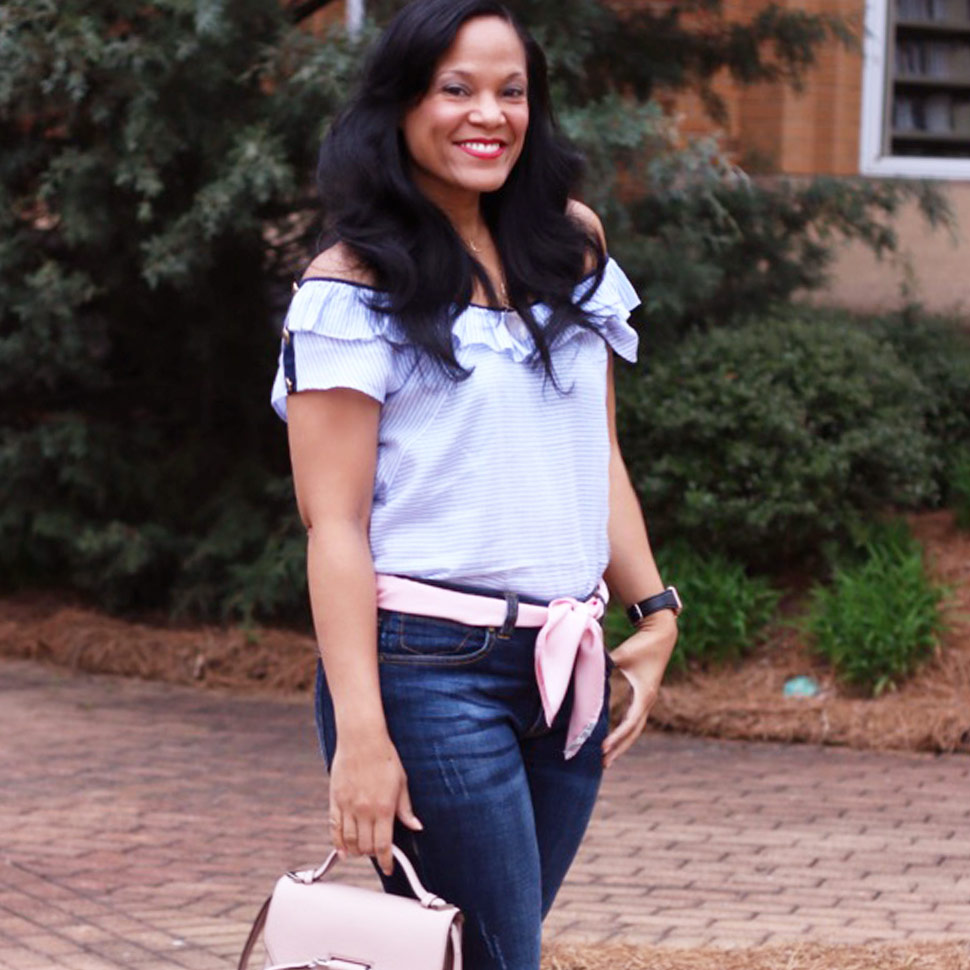 Versatile Style
Atlanta gal Johnnalynn Lynch, blogger behind Stushi Gal Style, turns to cabi because the Collections are always so versatile. She can easily find something to wear to her husband's corporate events or for a simple, casual night out. Not only is the Collection full of diverse cuts and styles, but each piece offers a plethora of styling options. The Windward Top is her favorite because it can be worn two different ways, back to front or front to back! Pick your poison!
All Wrapped Up
Carly from Lipgloss and Crayons has been counting down the days until spring in L.A., and it has finally sprung! To celebrate her joy, she's chosen two favorites from the New Arrivals Collection: the wrap design Disco Dress and the sheer Aloha Blouse. The Disco Dress won't wrinkle easily, making it the perfect travel piece for those weekend getaways (or maybe a road trip). And, although she doesn't always go for sheer, she made an exception for the Aloha Blouse! See how she styled these designs.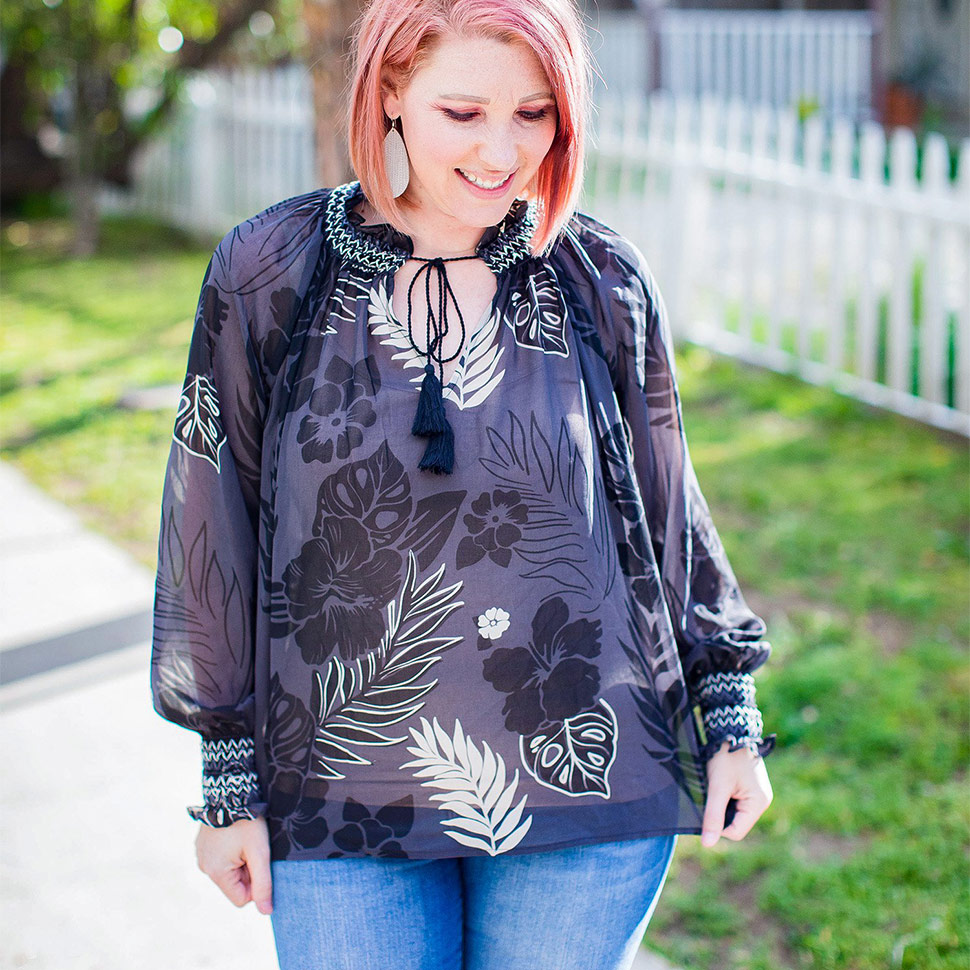 This New Arrivals Collection might just be the brightest, trendiest one yet (their words, but we agree!). Women all over the nation are head over heels for these flowy blouses, stretchy dresses, and loud prints. Now that we've heard from the professionals, we want to know how you styled your favorite piece from this Collection—we always learn something new from our followers! Share your ideas in the comments below, and let's all have a stylish spring.